This is a parent page for all the mountain bike related articles covered at Bikexchange.com
---
1. BLOG  >>  2. Best-of REVIEWS  >>  3. Singles & Series  >>  4. Brand Reviews
---
1

. MTB BLOG
---
HEALTH
Cycling for Weight Loss
Riding a bike is known to be one of the fastest ways to get in shape & lose weight at the same time
Injury Prevention & Rehab
Know your limits & respect your body
Cycling & Nutrition
How (And what) to give back to your body
How Does Sleep Affect Your Cycling Performance?
One of the most overlooked methods of recovery
19 Benefits of Cycling
Both mental and physical
Sauna & Recovering
Not a new trend, but seemingly unknown methods for most
TOURING
Best US National Parks for Cycling
Part 1
Best US National Parks for Cycling
Part 2
Best Road, Gravel, and Mountain Biking Routes
In the USA
Best Road & Mountain Bike Trails in Canada
What to know before building your winter cycling wardrobe?
TECH & GEAR
New Bike Buying Guide
What to bear in mind when looking for a new bike
Importance of the Break-in Period
When (and why) to take your bike to the first tune-up
Essential Mountain Biking Gear
For new and seasoned cyclists
Water Bottles vs. Hydration Packs
Why prefer one over the other?
Bike Frame Material Guide
PROs & CONs to Aluminum, steel, carbon, magnesium, titanium bike frames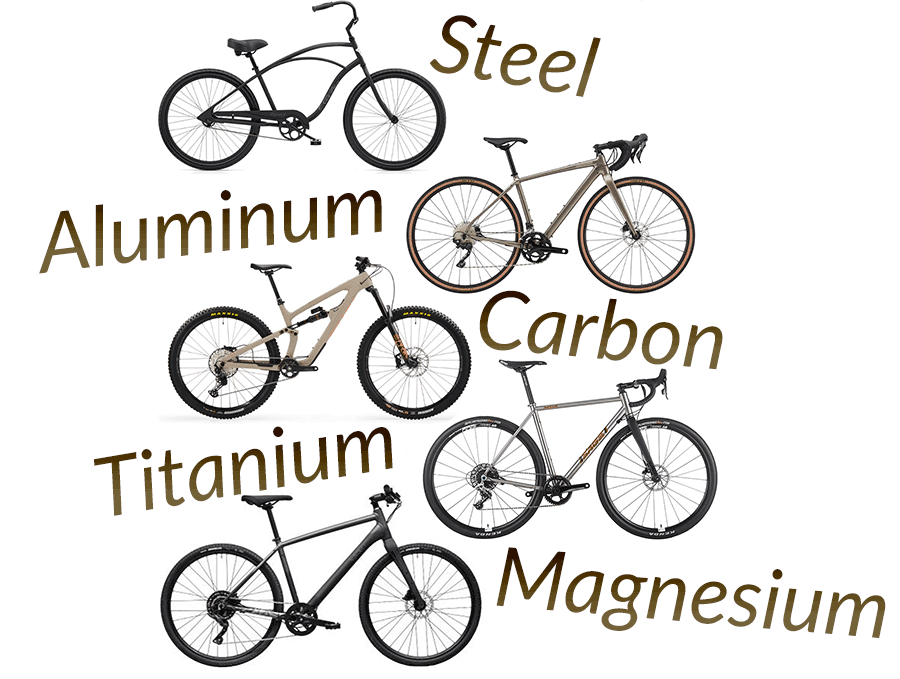 ---
2

. Best-of Reviews
---
Best Electric Mountain Bikes of 2021
Full suspension & hardtail models reviewed
Best Mountain Bikes of 2021
A collection of what we think should be on the top
Best Full-Suspension – Under $3,000
A popular budget for the past few years
Best MTBs – Under $1,000
A popular budget for many new mountain bikers
Best MTBs – Under $500
Affordable MTBs for recreational riding
Best 2022 Mountain Bike Release
Latest news & models
↓
Best XC & Trail – Full Suspension
100-130mm front travel range
Best Trail & All-Mountain
130-160mm front travel range
Best Enduro Bikes
150-180mm front travel range
Best Downhill Mountain Bikes
Best available speed demons online
↑
↓
Best Hardtail Mountain Bikes
For diehard hardtail fans
Best Women's Mountain Bikes
Women's-specific MTBs
Best Beginner Mountain Bikes
For complete & intermediate beginners
Best Cheap Mountain Bikes Online
Cheap rigid, hardtail, and full-suspension MTBs reviewed
Best Fat Tire Bikes
A popular trend for a good reason
Unusual Mountain Bikes
Check out the odd quirks & features of those bikes
---
3

. Single Bike & Series Overview

Yeti ARC Review
One of the most legendary hardtails around
Santa Cruz Chameleon
27.5″ & 29″
Salsa Timberjack Review
Series overview
Trek Roscoe Review
Series overview
Co-op Cycles DRT 4.1
One of the best-value $1,299 fat bike
Ghost Kato 5.9 vs FS 2.7
Hardtail vs. Full-Suspension
Cannondale Trail Review
Trail 1 to Trail 8, SE, Kids', Women's
Cannondale Trail 7
An entry-level mountain bike
Cannondale Trail 8
Hands-on review of the cheapest Trail bike by Cannondale
Marin Rift Zone Review
Affordable Full-Suspension MTBs
Merida Big Nine 400 Review
A $999 1×12 trail mountain bike
Orbea Alma Review
Series overview
Orbea Laufey
Series overview
Marin's Rift Zone
Affordable Full-Sus MTBs 
Devinci Troy Review
An awesome full-sus MTB at an affordable rate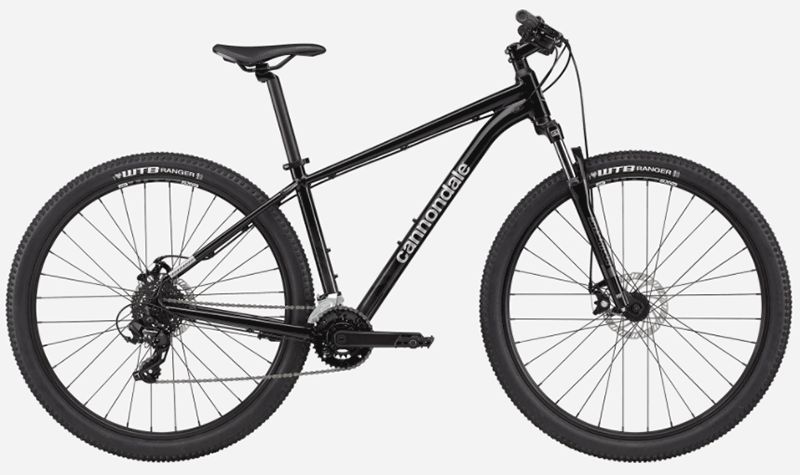 ---
4

. Mountain Bike Brand Reviews
Related – 16 Best Mountain Bike Specific Brands
---
---
MTB 101 Basics
Overview / Buying Guide / Sizing / Types / Reviews /
---
How Mountain Bikes 'Work'?
We hear the freshest news, and understand what is currently going on in the mountain bike world.
Whether it is new components, brands or models, we will get to the bottom of them and see if they are any good.
Our three main principles when writing mountain bike reviews are:
All the information given in the reviews should be written in good faith.
We don't want to give out any false feedback, which is why we don't make black and white comparisons. If the bike has entry-level components or crappy pedals, we will point it out.
We try to keep the target audience in mind.
When writing our reviews, we keep in mind who the review is aimed for. Mountain bike reviews for sub-$500 bikes requires a different approach compared with reviews for many expensive bikes.
Someone who is looking for mountain bikes around $4,000 already knows what the 1×10 means, so we don't need to write it again.
Unbiased reviews are our priority.
However, we do need to pay to professional proofreaders who make the texts readable, as well as article and review writers and web developers. Plus, we are always looking for ways to improve the user experience on our site.
Hence we are monetizing the Bikexchange.com through some affiliate networks. This means we get a commission when you buy a bike through our link, but it doesn't change the price for you. You can read more about that here.
"We can't test every bike on the market thanks to time and money constraint. However, we can use our knowledge to provide high-quality reviews to our readers. We are not dependent on any bike manufacturer that could potentially sway our reviews."
---
What Do We Take in Mind for Our MTB Reviews?
When reviewing bikes, we really take in mind certain aspects of them.
These aspects can really change from bike to bike depending on the level of bike you buy. To help you, all of the aspects listed below are compared with the other bikes in the same price range or niche.
This helps to answer the question: "how is this bike compared to others?"
Frame material – What is the frame material? Is it a well-built aluminum frame, or a cheap carbon one? We compare frame materials in the same price range
– Related: Bike Frame Materials Guide
Components – What components does it have? Are they entry, mid or performance level? What do other bikes in the same niche have? By components, we mean derailleurs, brakes, suspension, cranks, and much more.
– Related – MTB Groupset Hierarchy
Price – How does it stack with other bikes in the same price range? Is it cheaper than others, or more expensive? If it's more expensive, it should have better components, and if it's cheaper, there should be a good reason for it.
– Related: Should You Pay More Upfront, Or Get a Cheaper Bike & Upgrade Later
– Related: What is the real cost of a bicycle?
Suitability for the target audience – If a manufacturer says this bike is great for a die-hard enthusiast, we will review it and comment on that statement. If a bike manufacturer tells us that one bike is excellent for entry-level riders, we review it with this in mind.
Related: Best Mountain Bike Specific Brands
Overall mix. Are there any weak links? When making mountain bike reviews, we always compare with other bikes in the same range. This gives us a pretty good overview as to where the reviewed bike stands in comparison. Our review writers are trained to keep in mind the same standards, and we've done well with it!
To wrap it up, our bike reviews are well-written and in-depth, covering all aspects of a bike. Unlike reviews from manufacturers, we state the big picture and point out both the positives and the negatives.
When all is said and done, our reviews are written so that you can feel good knowing the important aspects of the bike before buying.