Editor choice
Cannondale Trail 7 Review
Overview
Cannondale Trail 7 is an all-around capable hardtail bike aimed toward entry-level riders who enjoy cycling recreationally and going off the beaten track from time to time.
RATING: Great!
BEST FOR: Beginners
FEATURES: Heavy-duty aluminum frame, internal cable routing, hydraulic disc brakes…
Full Specs
Cannondale Trail 7 is a g00d-looking bicycle intended for beginners, but more experienced commuters and recreational riders will love it as well because of its decent list of components. 
Frame: SmartForm C3 alloy, SAVE, 1-1/8 in. head tube, post-mount disc, StraightShot internal cable routing
Fork:
S: SR Suntour XCT DS, 100mm, Coil, 42mm offset
M: SR Suntour XCT DS, 100mm, Coil, 46mm offset
L: SR Suntour XCT DS, 100mm, Coil, 46mm offset
XL: SR Suntour XCT DS, 100mm, Coil, 46mm offset
Crankset: Prowheel alloy, 42/32/22
Bottom Bracket: Sealed cartridge, BSA-73
Shifters: Shimano Altus Rapidfire Plus, 3×8
Front Derailleur: Shimano Altus, 34.9 clamp
Rear Derailleur: Shimano TX800
Rear Cogs: Sunrace, 11-34, 8-speed
Number of Gears: 24
Brakes: Tektro M275 hydro disc, 160/160mm rotors
Brake Levers: Tektro M275 hydro disc
Rims: WTB SX19, 32h
Wheel Size:
S: 27.5 inches
M: 29 inches
L: 29 inches
XL: 29 inches
Tires:
S: WTB Ranger 27.5 x 2.25
M: Front: WTB Ranger 29 x 2.25; rear: WTB Ranger or Nineline 29 x 2.0
L: Front: WTB Ranger 29 x 2.25; rear: WTB Ranger or Nineline 29 x 2.0
XL: Front: WTB Ranger 29 x 2.25; rear: WTB Ranger or Nineline 29 x 2.0
Saddle: Cannondale Stage 2
Pedals: Cannondale Platform
Chain: KMC Z72, 8-speed
Weight: 32 lbs. 14.4 oz.
Gender: Unisex​
Sizes & Buying Options
S – 5'2″ – 5'6″  (Wheel size 27.5″)
M – 5'6″ – 5'10" (Wheel size 29″)
L – 5'10" – 6'1″ (Wheel size 29″)
XL – 6'1″ – 6'4″ (Wheel size 29″)
REI – MSRP $560
Cannondale Trail line is a selection of eight entry-level hardtail models that Cannondale built with the beginner enthusiast riders in mind.
The Trail 7 is one of the cheapest and the most basic one of them, so it's the perfect starting model for anyone who's just getting familiar with the sport. Even though it is the most affordable model, it has a lot to offer to its future owners.
Read also: Cannondale Trail 8
Some of the materials and some of the components used on this model cannot be seen on any other bike in this price range. Thus, we can say with certainty that Cannondale Trail 7 is a bargain.
One of the elements that we should start our review with and that all models from the Trail series have in common is the SmartForm C3 alloy frame. It represents the company's latest technology in frame development and manufacturing.
SmartForm C3 alloy frames are light, modern, durable, and feature internal cabling and dropper post compatibility. It's the first thing you spot on a bike, so it easily gets you interested straight away.
Apart from the advanced frame that you wouldn't expect on a bike that costs just $560, there are other things to like and desire on the Cannondale Trail 7.
For example, this hardtail bike has a coil-powered SR Suntour fork with 100 mm of travel. This fork is a bit heavier than the air-powered one found on the more expensive Trail models.
But, that's not something you should be worried about as a beginner. The 100 mm of travel is the perfect amount to get you over any bumps on a singletrack ride or a school ride.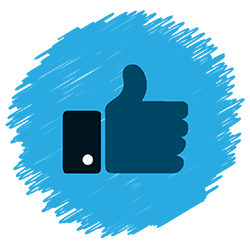 Cannondale Trail 7 has a large number of Shimano components on it, such as the derailleurs and shifters. They let you select one of the 24 gears on the 3×8 drivetrain smoothly and with ease.
The 3×8 drivetrain is common on entry-level bikes. It's a great choice as it gives you more gears than you'll ever need for any type of terrain that you choose to ride.
Being able to stop quickly and efficiently is essential both for beginners and experienced riders. Cannondale would not be one of the best companies in the world if they didn't understand that.
That's why all Cannondale Trail models, except for Trail 8, come with hydraulic disc brakes.
They are powerful, precise, and responsive, so you will not have any issues stopping in all weather and trail conditions. The 160/160 mm rotors will stop on a dime even in heavy rain.
Things get interesting once you get to the wheels and tires. Namely, the 2019 Trail 7 is a size-specific model which means there are both 27.5″ and 29″ versions.
The S frame comes with 27.5″ wheels, whereas all larger frames come with 29″ wheels. This is a great method to help shorter, younger, or less experienced riders be more in control of the bike on the trail.
It's a really thoughtful detail from Cannondale, which is what makes the Trail 7 a good choice for beginners. The tires on the S-sized model are 2.25 wide, whereas larger models have a combination of front 2.25″ and 2.0″ rear tires. 
Being that Cannondale Trail 7 is an entry-level bike and one of the cheapest models in the Cannondale Trail line, it certainly has some downsides. However, considering what we just said, we can't really take them seriously.
If you keep your expectations realistic and remember that this is a beginner model, you will be quite happy with Trail 7 and ride it for a long time with minor adjustments.
If we were to be nit-picky, we could point out that the wheels are the weakest point of Cannondale Trail 7. They are the aspect that most riders point their finger at in user reviews.
The thing is, they need more frequent truing if you tend to abuse the bike frequently. However, if you ride it recreationally and moderately, you shouldn't have any problems.
Some riders also mention that they dislike the pedals, which are the basic Cannondale platform model. But, that's really a personal preference. You can easily change them and even swap them for clipless if you wish to.
Finally, after giving Cannondale Trail 7 a thorough examination, we can say that it is an excellent choice for all beginners out there who are looking for their first trail bike that will help them fall in love with nature and cycling.
We say go for it!