Buying a new bike is a big decision.
With so many different types of bikes and brands available nowadays, all the information can be overwhelming, leaving you feeling confused and unsure where to start. Whether you want to buy a road, mountain, or hybrid bike, we've created a list of the best bike brands so you can shop for your new bike with confidence.
Below you will find a list of 59 bike brands that sell their bikes online in the US. We've also added links to in-depth reviews of each company and overviews of their bike range so you know what types they offer. We hope you'll find the collated information useful and that you can use it to find your perfect bike!
*Best can be subjective. We took the approach that all of these bikes are safe to buy and will last a long time if taken proper care of, which makes them the best cycling brands around.
---
Best Bike Brands
---
In Alphabetical Order – Let's see what are some of the best bike brands of 2023 sold in the world.
↓ ↓ ↓
1

. 3T Bikes

3TTT – Tecnologia del Tubo Torino started out making carbon fiber components for road race bikes in the beginning of 1961.

The 3T Explore was the brands first gravel bike released in 2016 when the gravel industry started to hit off. Today, their range consists of high-end road and gravel bikes. 3T bikes is also a well-known sponsor in the cycling scene.

Buy from Aventuron.com Read Full Review
---
2

. Alchemy Bicycles
Carbon & titanium handmade bikes
"To build the best Bicycle in the world" is the motto of Alchemy Bicycles.
It was their main mission when they started in 2008 and is still their main motivation today. The Denver based American brand pride themselves on building quality carbon and titanium framed bikes, and have won awards for their workmanship.
You may not have heard of them due to their limited quantity runs of bikes, but if you're after a handmade American bicycle, have a look at our full brand overview!
Buy from Alchemy Read Full Review
---
3

. All-City Cycles
Alternative yet mid-to-high end bikes
An iconic bike brand with a specific niché orientated set of bikes on its range.
All-City Cycles specializes in on-road riding only, hence the reason you'll find a fine selection of Road, Gravel, Cyclocross, and Hybrid bikes. Something that sets them apart from other brands is the fact that most of the bikes' frames are generally made of steel, and the components are of mid/higher-end range.
All-City Cycles as a brand is closely related to Surly and Salsa Cycles. All of their bikes have a little twist to their design, while the whole build is designed for intermediate to advanced users.
Buy from Jenson USA Buy from Mike's Bikes
---
4

. Bianchi Bicycles
An iconic road bike brand
1885, Italy – One of the oldest surviving bike brands in the world, Italian brand Bianchi is recognized by their turquoise-blue paint named 'Celeste #227'. Bianchi road bikes have a racing pedigree, with multiple Grand Tour wins under their belts including the most recent edition of La Vuelta.
However, they also produce top-quality mountain bikes, e-bikes, and hybrids.
---
5

. Breezer Bikes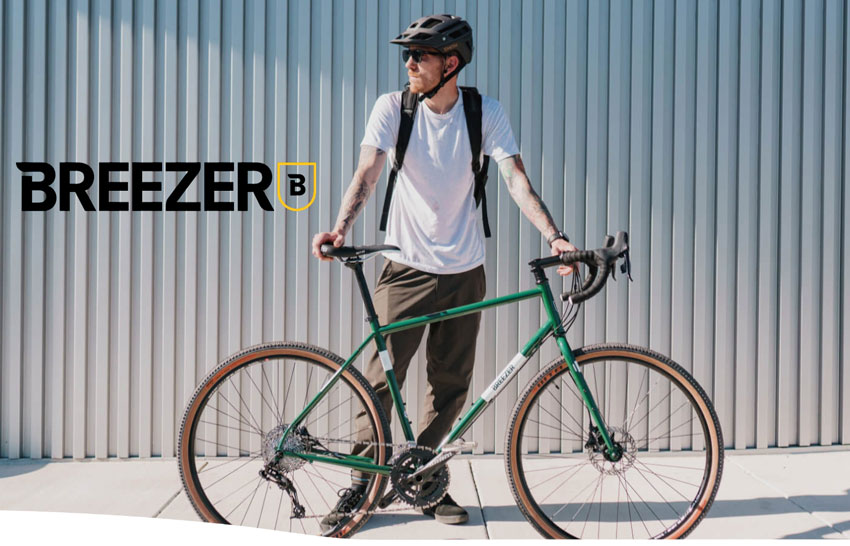 Founded in 1977 – Electric, transportation, and adventure bikes
The original mountain bike brand that now focuses on bikes for transportation and adventure
Joe Breeze of Breezer Bikes was the first person to create a mountain bike from the ground up. Breezer Bikes emerged from this passion and became one of the leading innovators in MTB design throughout the late 20th century.
Today, they are a smaller producer of entry and mid-level bikes for transportation and adventure. In addition, they have a range of urban electric bikes. Their products have a reputation for their reliability and competitive prices.
Buy from Jenson USA Read Full Review
---
6

. Brompton Bikes

Brompton is one of the most iconic folding bicycle manufacturer. Their range consists of well-engineer folding, and electric folding bikes with rich history and attention to detail.

Read our review to get a better understanding their attention to detail.

Buy from REI Buy from Mike's Bikes
---
7

. Cannondale Bikes

Cannondale is one of the most popular bicycle brands in the world. A relatively young brand, it was founded in 1971 in Connecticut, USA. One of the first brands to embrace carbon fiber in bike production, Cannondale is a firm rider favorite and has made itself known in the professional peloton.

Buy from REI Buy from Mike's Bikes
---
8

. Canyon Bicycles

Canyon Bicycles are favored by seasoned cyclists, or by anyone who has been looking for bikes with plenty of engineering behind the build. They use mainly Shimano components in their bikes.

Canyon has taken a different approach regards building and marketing – their focus is to build bikes that last a long time, and hold a great second-hand value. Although Canyon is German-based bike brand, Canyon USA was launched in 2017.

Buy from Canyon Read Full Review
---
9

. Cervelo Bikes
Performance bikes for passionate cyclists.
As of 2023, Cervelo is one of the most renowned bicycle brands in the world, thanks to providing the Tour de France-winning S5 to Jonas Vingegaard.
Although a relatively new brand in road cycling terms, Cervelo is a market leader and offers a unique range of bikes across five disciplines.
Their bikes are available in entry-level specs all the way to elite-level. Cervelo is undoubtedly an industry leader in the design and innovation of performance bikes and technology.
---
10

. Colnago Bikes
Colnago is an Italian brand with a long tradition, established in 1952. They are known for their pioneering manufacturing, such as being one of the first brands to produce carbon fiber road bikes. Their bikes have helped many a racer to victory, going as far back as Eddy Merckx and most recently being the bike that won the Tour de France in 2020.
They are well regarded for building beautiful road bikes but they have more recently ventured into gravel and e-bikes.
Visit Colnago Read Full Review
---
11

. Co-op Cycles

Co-op Cycles is a popular bike brand created by the famous outdoor equipment manufacturer and retailer REI.

They are focused on making affordable entry-level and mid-range bikes. Co-op Cycles make bikes for the whole family including road, mountain, city, electric, adventure touring, and kids bikes. Their affordability and no-nonsense branding make them a cult favorite.

DRT-series – Mountain bikes
CTY-series – Hybrid bikes
eCTY – Electric bikes
ADV-series – touring bikes
REV-series – kids bikes
---
12

. Critical / Retrospec Cycles
Critical / Retrospec Cycles produce a wide range of bikes including; single-speed, fixie, city, beach cruisers, hybrid, folding, and kids bikes at accessible prices to encourage everyone to go outdoors. Riders love them because they are fast, easy to maintain, and look good.
Buy on Amazon Read Full Review
---
13

. Cube Bikes
Good-quality bikes for the whole family
Although a relatively young brand being founded in 1993, Cube cannot be omitted when talking about the best bike companies. This is a German brand, so Cube bikes are much more popular in Europe, than in the USA.
Cube is most famous for producing top-notch mountain bikes, but they put a lot of love and skill into manufacturing trekking, hybrid, and cross bikes, road bikes, as well as triathlon bikes.
---
14

. Devinci Cycles
High-end road & off-road bikes
From road to carbon and dual-suspension line-ups, Devinci is a top name in the game. The Canadian brand stands tall by being one of the leaders in global frame manufacturing. Today, Devinci's main line-up consists of high-end road, gravel, and mountain bikes.
Thanks to their distinctive design and engineering, Devinci bikes are often seen in races, such as the Enduro World Series as they sponsor top athletes, and on the local club run with recreational cyclists.
Buy from Jenson USA Buy from evo.com
---
15

. Diamondback Bikes
Great value off-road & urban bikes
Washington-based bike brand Diamondback is among the best-known brands in the USA. Starting as a BMX bike manufacturer. Their online selling strategy allows them to bypass retailers and offer high-quality bikes at a cheaper price tag compared to the competition. Diamondback bikes will beat all terrain!
---
16

. Electra Bikes

Perhaps most famous for their revival of the beach cruiser bicycle, Electra is one of the most visible bike brands in the US. Most recently they were bought out by Trek and Bontrager, an acquisition that has allowed Electra to focus on improving their line-up with special edition bikes and artist design collaborations.

Buy from REI Buy from Mike's Bikes
---
17

. Evil Bikes

Evil bikes is a no-nonsense brand born out of the late 2000s mountain bike scene. They're proudly rider owned which means they make bikes that their staff want to ride, and they use their sponsored riders for research and development, to make innovative machines for the trails.

Based in Bellingham, Washington, they started with a single bike offering, and now have a fleet of gravel, enduro, trail, and dirt jump bikes to their name.

Buy from Jenson USA Buy from evo.com
---
18

. Felt Bikes

Felt is another young brand on this list, as they were founded in 1994. Innovative and free-spirited, they embody the California essence in their road and mountain bikes. They also produce successful triathlon and time trial bikes.

Felt bicycles are innovative and have developed a number of their own technologies including Equilink and Bayonet Fork technology, included on many of their MTB models.

Buy from Felt Read Full Review
---
19

. Firmstrong Bikes
Affordable yet good-quality cruiser bikes
Another Californian bike brand on the list is Firmstrong. Founded ten years ago, their mission is to get as many people on bikes as possible, while keeping bikes simple and accessible. They specialize in producing beach cruisers, hybrid, commuter, and comfort bikes as well as children's bikes.
Buy on Amazon Read Full Review
---
20

. Fuji Bikes
Great value commuter bikes
We're traveling across the ocean this time, to talk about one of the most popular Japanese bike brands. They are one of the oldest bicycle companies in the world, founded in the 19th century.
The name comes from the famous Mt. Fuji, so it makes send they produce high-end mountain bikes that can conquer mountain such as this. Fuji produces XC, trail, electric, and fat bikes, but are well known for their road bikes as well.
---
21

. Ghost Cycles
Great value off-road bikes
The brand Ghost Bikes is no longer a ghost in the cycling world. This German-based bicycle company has been massively popular in Europe for several decades but has only recently started conquering the rest of the world, including the USA.
They are most recognized for their mountain bikes, which are successful in the racing scene on the Ghost Factory team. More recently they've branched out into producing road, kids', and electric bikes.
---
22

. Giant Bikes

No matter if you're a cycling freak or an average Joe, you will have heard of Giant Bikes. They are the largest bike manufacturer in the world, based in Taiwan. Giant produces bikes of all types and prices, so you can buy a Giant bicycle for as little as $300, or as much as $10,000.

Buy from Mike's Bikes Read Full Review
---
23

. GT Bikes
Off-road focused legendary bike brand
GT Bikes is a bike brand steeped in history, having been around for almost 50 years producing quality two-wheelers. In its early beginnings, GT Bikes started as a BMX manufacturer, and only later started focusing on other types of bikes as well.
Today, they are respected for their cyclocross, hybrid, mountain, as well as road bikes. Their mountain bikes in particular have a successful racing pedigree and are well-known across World Cup competitions.
Buy from Jenson USA Buy from REI
---
24

. Ibis Bikes

Ibis Bikes is a bicycle brand based in Northern California, but outsource most of its production to Shenzhen, China.

Ibis is famous for its carbon frames and the "Moron" tubing. It's a clever wordplay meaning "more on the ends," since their frames are heavier on the ends than in the middle. Ibis is popular for sponsoring an Enduro World Series Team, which has had a lot of success. Their flagship models are Ripmo, Mojo, and Ripley.
---
25

. Intense Cycles

Intense Cycles is another mountain-specific bicycle brand with only under ten bikes in their range.

Grown out from making Downhill racing bikes, their bikes' setup-up and overall geometry are focused on the 'perfection driven' type cyclist who wants to trust their money on well-established brand perfections. Their bikes are expensive but available for the ones who are missing a proper Intense bike in their arsenal.

Buy from Planet Cyclery Buy from Aventuron
---
26

. Jamis Bikes
Affordable commuter bikes
Jamis Bikes is a US-based bicycle brand that has been producing first-grade bicycles for more than 80 years. Jamis Bikes focuses on making bikes suited to all budgets hence the reason they have won several awards for the best "value for money" bikes.
Visit Jamis Bikes Read Full Review
---
27

. Juliana Bicycles
Women's-specific mountain bikes
Juliana makes women-specific mountain bikes at mid-range to high-end price tags. The name has earned its name in the mountain biking scene, and there's likely no such specialized MTB bike brand out there quite like the Juliana Bicycles!
Buy from evo.com Buy from Mike's Bikes
---
28

. Kestrel Bikes
A handful of competitive race bikes
Kestrel Bikes is an all-American bicycle brand that strives to produce high-end road racing and triathlon bikes. They formed in 1986 with the mission to create the lightest ever production road bike.
They launched the Kestrel 4000, the world's first all-carbon composite frame, and continued innovating from there, introducing suspension and carbon to mountain bikes. Although now widely used, Kestrel is a pioneer in the bike industry for using carbon fiber.
Visit Kestrel Read Full Review
---
29

. Marin Bikes
Mountain specialists with a range of versatile and capable bikes across various disciplines
Marin Bikes was founded in 1986, just a few years after the explosion in popularity of mountain bikes. Marin's focus has always been to create playful and capable off-roaders that open up opportunities for adventure and exploration.
In 2012, Marin was taken over by new management, and today they're recognized for their premium MultiTrak suspension platform and flagship mountain bikes like the Rift Zone and Team Marin.
Buy from Jenson USA Buy from GovVelo.com
---
30.

Mongoose Bikes
Mainly manufactures mountain bikes for adults and kids and fat bikes, but offers other types of bikes as well.
Mongoose is a California-based bike brand founded to serve the BMX industry. During its almost 50 years of operation, the brand has evolved slowly to become a manufacturer of entry-level bikes across disciplines like mountain biking, dirt jump, and BMX.
Today, Mongoose builds bikes for entry-level riders and enthusiasts who enjoy riding off-road in their free time.
Shop on Amazon Full Mongoose MTBs Review
---
31

. Niner Bikes
Mountain-specific, 29″ wheel size specific bike brand.
Niner Bikes is the ideal bike manufacturer for adventurers and those who want to challenge their skills off the beaten track. More recently they have focused on producing 29er models and using CVA (Constant Varying Arc) suspension, which improves rider's pedaling efficiency.
The Niner brand also produces cyclocross, touring, full-suspension, and hard-tail mountain bikes, as well as numerous bike parts.
---
32

. Norco Bicycles
A large mountain & road-specific brand
We can't forget to include Norco in this list, due to the super wide variety of different bikes in their range with over 120 different bikes to choose from. From kids' full-suspension mountain bikes to the adult road, gravel, cyclocross, and even electric fat bikes to choose from, Norco presents a wide variety of bikes for every type of rider.
The Canadian brand is perhaps most well known for its mountain bikes, where it has bikes in every category, including enduro, trail, DH, and XC to name a few.
Buy from Jenson USA Buy from Norco
---
33

. Orange Mountain Bikes

There are few bikes out there that would be more easily recognizable with no labels on them than the UK's Orange mountain bikes. Their authentic frames are unique and are a cult favorite of hardcore mountain riders for their performance.

They began making full-suspension bikes in 1988 because they wanted to diversify mountain biking and bring in a different approach to the way bikes were built. Thirty years on, they are still at the top of their game.

Visit Orange Bikes Read Full Review
---
34

. Orbea Bikes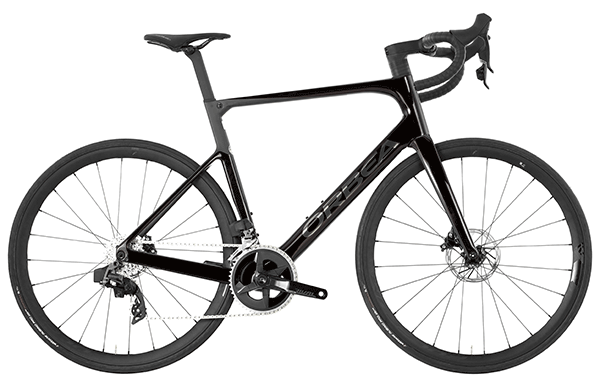 Orbea Bikes is one of the oldest cycling companies in the industry. Founded nearly one hundred years ago in Spain, Orbea began its life as a company producing handguns and later switched to building bicycles. By the 1930s they were featured in the Tour de France, and have gained popularity ever since.
Today, they are most famous for their top-of-the-line road bikes, such as the Orbea Orca M30. However, they also produce mountain, triathlon, and street bikes.
Buy from Jenson USA Buy from Mike's Bikes
---
35

. Pivot Bikes

Pivot Cycles is a high-end niché mountain bike brand for competitive or expert mountain bikers. Their range consists of carefully designed and built bikes in eight different categories: XC, Trail, Enduro, E-MTB, Fat, Dirt Jump, and Gravel bikes.

Founded in 2007, the American brand is well known for its innovative bike manufacturing and mountain bike pedigree. Although a tad on the expensive side, these carbon-frame bikes are built to race and last even the most adrenaline-junkie athletes.
---
36

. Prevelo Bikes

Founded in California – Prevelo is a kids bike specialist brand focused on building "Better bikes for kids". Today, their range of kids' bikes consists of five different sizes, and from balance bikes, up to high-end MTBs for the youth.

Buy from Prevelo Read Full Review
---
37

. Priority Bicycles

Priority Bicycles is a small but successful bicycle company that has one dream — to make cycling as simple as it can be! They make bikes that are easy to buy, ride, and maintain. In 2014 they launched on Kickstarter and the campaign was successful enough to allow Priority to launch.

Their bikes use belt drives instead of chains to minimize the maintenance required to keep the bikes going. They specialize in hybrids, commuters, and cruisers, ideal for both men and women, with some kids models on the line as well.

Buy from Priority Read Full Review
---
38

. Pure 'Fix' Cycles
Affordable street & commuter bikes
Pure Cycles offers some of the best-looking value bikes on the market. Founded in LA and inspired by the 2000's US track bike design, Pure Cycles has done a great job offering minimalistic and kick-ass-looking bikes.
Most of their range is built on steel frames and single/fixed gear with a freehub, but you'll see geared road and women's step-through frames as well.
Buy from Pure Cycles Read Full Review
---
39

. QuietKat Bikes
Hunting & outback e-bikes
Designed for hunters, anglers, and overlanders, Quietkat produces one of the most robust electric bikes with tons of useful extras. Their range includes nine bikes that can handle a lot that you wouldn't expect from an eBike.
Buy from QuietKat Read Full Review
---
40

. Rad Power Bikes
One of the best-selling e-bike brands in the US
Rad Power Bikes is a direct-to-consumer US-based company that specializes in making unique electric bicycles everyone can afford. They build different types of bikes suitable for everyday uses such as commuting and provide a great way to reduce congestion, have fun and save money in the long run.
Buy from Rad Power Bikes Read Full Review
---
41

. Raleigh Bikes
Affordable commuter bikes
Not many bicycle companies that started in the 19th century have managed to keep their business afloat, but the Raleigh brand is one of the rare ones. Founded in 1887 in Nottingham, England, they have been at the forefront of British cycling history by producing quality bikes across ranges including road, MTBs, urban, electric, choppers, and adventure bikes.
---
42

. Ride1UP Bikes
Great value mid-range e-bikes
Ride1UP is a newcomer to the most competitive bicycle market at the moment – Electric Bikes. They've kept their prices low by selling directly to the consumer without the middleman. Their 'fleet' so to say consists of only a handful of bikes starting from the thousand dollars line, and high-end models end at around $2,500.
Buy from Ride1UP Read Full Review
---
43

. Rocky Mountain Bikes

Rocky Mountain cycles is a Canadian bicycle brand that has been producing a wide variety of quality mountain bikes since the early 1980s. Over the years, its bikes and riders have won several awards, including Mountain Bike Germany's Bike of the Year, the 2001 Red Bull Rampage, the Transalp Challenge, and the 2008 Cape Epic.

Buy from Jenson USA Read Full Review
---
44

. Sage Titanium Bicycles

Sage Titanium Bicycles was started in 2012 by Oregon local David Rosen who felt that the never-ending flow of new carbon bikes needed a fresh injection of soul. The Sage Titanium range features various cross, trail, and hardtail mountain bikes designed with aggressive geometry, slacker head angles, and excessive fork travel to allow a more controlled riding experience.

Visit Sage Titanium Read Full Review
---
45

. Salsa Cycles
Popular steel & aluminum frames
Salsa Cycles is another California-based bicycle manufacturer that made it on the list of best bike brands. They had been an independent company until in 1997 they were acquired by Quality Bicycle Products, who have been leading it successfully ever since.
Salsa Cycles excels in making mountain bikes, as well as cyclocross and gravel grinder models. Some of their flagship models include Warbird, Marrakesh, Fargo, and Woodsmoke.
Buy from Aventuron Buy from REI
---
46

. Santa Cruz Bicycles

Santa Cruz Bicycles had a very successful start back in 1993, with their first model called Tazmon. It was powered by single-pivot dual-suspension technology, which rocked the industry, and moved the boundaries of what was possible in mountain bike production.

Santa Cruz Bicycles is most proud of its full-suspension mountain bikes, with aluminum and carbon frames, and equipped with their Virtual Pivot Point technology.

Buy from evo.com Buy from Mike's Bikes
---
47

. Schwinn Bikes
One of the oldest bike brands around
Schwinn is a Chicago-based company that was established in 1895. At one point in their history, they were the most successful cycling company in all of the US. However, in 1992 they declared bankruptcy and were bought by Dorel Industries.
They now sell both high-end bicycles and more affordable models. The expensive line is called the Signature Series, while you can get their cheaper models at Wal-Mart, Kmart, and Sears.
---
48

. Scott Bikes
A large bike company with bikes for anyone
Scott bikes have been a staple in the professional peloton and mountain bike world cup circuit for many years. Since they began creating aero bars for Greg LeMond in the 1980s they have been at the forefront of developing cycling technologies. Currently, they manufacture a wide selection of performance road, mountain, and triathlon bikes as well as bikes for leisure cyclists, e-bikers, and kids.
Buy from evo.com Read Full Review
---
49

. sixthreezero Bikes

Sixthreezero is a USA-based company that focuses solely on building cruiser bikes. As their selection grows, they're slowly becoming one of the biggest producers of these attractive and versatile two-wheeled machines. Beach cruisers are not intended to be used to help you win a race or get from point A to point B quickly.

They are imagined as an extension of your personality and as a part of your lifestyle. Moreover, they look good, so they are a fashion statement that you take with you every time you ride a bike.

Buy on Amazon Read Full Review
---
50

. Specialized
One of the most popular bike brands
Currently, Specialized Bikes is probably one of the biggest names in existence. It was established back in 1974 and they are one of the biggest names in the Grand Tour races and currently sponsor the World Champions in both the men's and women's WorldTours.
Their road bikes are the most popular among riders, but they produce mountain bikes, kids bikes, BMX, adventure, and recreation bikes as well.
Buy from Mike's Bikes Read Full Review
---
51

. State Bicycle CO
Stylish & great value bikes
In-house components
The State Bicycle Company is a good bike brand built on fun. Based in Phoenix, Arizona, they are well known for their fixie bikes but have expanded to a wider range to suit more riding tastes and styles, including off-road and city bikes.
Buy from State Bicycle Co. Read Full Review
---
52

. Surly Bikes
Steel is real
Pioneers of fat bikes
Surly is one of the most iconic bicycle brands to produce steel-frame bicycles. Their approach to cycling is considered rather alternative compared to the mainstream as the Surly team is all for the environment and keeping it green. Surly produces a high-quality variety of bikes for those who are looking for a bike that lasts for decades.
The brand was also one of the pioneers of fat-biking, and their brand tires were used on most fat bikes at the early stages in the fat-bike industry.
Buy from Jenson USA Buy from Aventuron
---
53

. Tern Bicycles

Founded in 2011, Tern bicycles are committed to manufacturing bikes that are serviceable, and won't go to land-fill. Their green and sustainable approach has enabled them to build a portfolio of folding and electric bikes.

The brand now sells its bikes globally and has managed relative success at a young age. All these bikes use disc brakes.
---
54

. Transition Bikes

Founded in 2001 in Bellingham, Washington, Transition is a high-end mountain-bike-focused bicycle brand. Their range of bikes is best suited for anyone who's looking for a bike to progress in performance.

Their bikes are driven by the latest technologies and geometries in the mountain bike scene and the range now includes bikes across multiple mountain biking disciplines.

Buy from evo.com Read Full Review
---
55

. Tommaso Bikes

Tommaso Bikes has been around since 1985, specializing in manufacturing great value road bikes. They are an Italian bicycle company and combine traditional Italian design with craftsmanship since all of the bikes are assembled in-house.

They offer their bikes at accessible rates, which makes them attractive to riders around the world.

Buy from Tommaso Read Full Review
---
56

. Trek Bikes
A traditional large bike brand
Trek Bikes is, without a doubt, one of the biggest names on this list. They are a USA-based company established in 1975, as an answer to the growing popularity of Japanese and Italian bikes at the time.
They started by producing steel touring frames but went on to produce road and mountain bikes where they have gained popularity through successful racing campaigns. Today, they are using many top-notch components from SRAM that will conquer all types of terrain.
They manufacture basically all the possible discipline of bikes.
Buy from Trek Read Full Review
---
57

. Wilier Bikes

Wilier is another iconic race bike for it's durability (Since 1906) with a handful of high-end road, gravel, mountain and triathlon bikes on their range. Definitely worth a read if you are into bike brands with quite a divine historical background.
---
58

. Wing Bikes
Unique urban e-bikes with integrated security features
Wing Bikes is another new entrant to one of the most competitive bicycle markets in the USA at the moment, e-bikes. As of lately, they offer four low-priced urban e-bikes, one of which is a fat bike and another a compact 20″ wheeler. Their bikes start at around $1,100 and rise to around $1,900.
Wing Bikes' unique selling point is their integrated security features like a remote locking fob and anti-theft alarm, sleek design, and affordable prices.
Buy from Wing Bikes Read Full Review
---
59

. woom bikes

woom bikes is a bicycle company based in Austria. Founded by two dads with years of prior experience in the cycling industry, they noticed there was a lack of high-quality kids bikes available and were determined to solve the issue by making their own.

Today, woom kids bikes are already popular in continental Europe but are slowly taking over the rest of the world as well.

Buy from Woom Read Full Review
---
60

. Yeti Cycles
Strictly carbon mountain bikes
Next, we come to Yeti Cycles, a company established in 1985 in Southern Colorado to supply the market's growing thirst for mountain bikes. Yeti bikes are a popular choice for downhill mountain bikers, with the popularity starting with their early model the Lawwill DH-9.
Today, they equip their high-end carbon bikes with switch infinity suspension. Their flagship models are Yeti 160E, Yeti ARC 35th, and the whole SB-series.
Buy from Jenson USA Buy from Mike's Bikes
---
61

. Yuba Bicycles

Yuba bicycle is a cargo-bikes-focused bike brand that has a great selection of mid-range to high-end bikes on their fleet. Focused on businesses and active families – you can find front-loading, conventional, electric, and many other cargo bicycle variations.

Buy from REI Buy from Mike's Bikes
---
TIMELINE
1840 – Orbea
1885 – Bianchi
1888 – Raleigh
1895 – Schwinn
1899 – Fuji
1906 – Wilier
1937 – Jamis
1952 – Colnago
1958 – Scott
1961 – 3T
1964 – Norco
1971 – Cannondale
1972 – GT, Giant
1974 – Specialized
1975 – Trek
1976 – Brompton
1977 – Diamondback, Breezer Bikes
1981 – Rocky Mountain, Ibis
1982 – Salsa, Prevelo
1985 – Tommaso
1985 – Yeti, Canyon
1986 – Kestrel, Marin
1987 – Devinci
1988 – Orange
1991 – Felt
1993 – Santa Cruz Bicycles, Cube
1993 – Intense, Ghost, Electra
1995 – Cervelo
1998 – Surly
1999 – Juliana
2001 – Transition
2005 – X , Niner
2007 – Yuba, Pivot, All-City
2007 – Rad Power Bikes
2008 – Alchemy
2009 – State, Evil
2010 – Pure, Firmstrong, Critical
2011 – Tern
2012 – Sage, Priority
2013 – woom
2016 – Quietkat
2017 – Co-op Cycles
2018 – Wing Bikes
2019 – Ride1UP
FAQ
What are the best bicycle brands?
Trek
Specialized
Giant
Norco
Scott
Cannondale
Those are the biggest bike brands to produce the widest variety of bikes.
What are the best road bike brands?
One of the best road bike brand is Colnago. Other notable brands include:
S-Works =Specialized premium – One of the top bike brands in road cycling
BMC
What are the most popular, good bike brands?
According to our research, these 50+ bikes above are the most popular bike brands in the USA.
RELATED
19 Different Types of Bicycles