What are the best bike brands out there? Let's have a look. I picked 18 27 best bike manufacturers in my opinion.
Let's make it clear. There's no clear winner. "Best" is very subjective. Best by sales numbers, best by weight, best by free shipping, best by design, etc.? We took an approach that all of these bikes are safe to buy and will last a long time (with proper maintenance), which makes them the best bike brands around.
Let's see what the best cycling brands in the world are! (From A to Z)
To build the best Bicycles in the world… That is the main motto of Alchemy Bicycles. As they say it themselves, it was their main mission when they started 10 years ago and is still their main motivation to keep going today.
One of the reasons Alchemy bikes are not so widely known is because they focus on quality rather than quantity. For that reason, we've decided to bring this US-based company closer to you and show you what they got. Enjoy!
Full review of Alchemy bikes >>
Cannondale is one of the most popular bicycle brands in the world. It was founded in 1971, so it does not have as long of a tradition as some other brands on this list. However, it makes high-quality bicycles, so it is one of the riders' favorite picks. Cannondale has sponsored a lot of professional cyclists and cycling teams and produces different types of bikes, such as road, mountain, electric, women's, fitness, and so on.
Full review of Cannondale Bikes >
Colnago is an Italian brand with a long tradition, established in 1952. They have been the pioneers of many bike frame technologies, including producing some of the first carbon frames. These frames have helped win many races, and are very popular and highly esteemed among riders and racers today. Colnago is famous worldwide for manufacturing both road and mountain bikes, but it is much more popular for its superior road bicycles. We believe Colnago is one of the best bicycle brands in the world!
Full review of Colnago Bikes >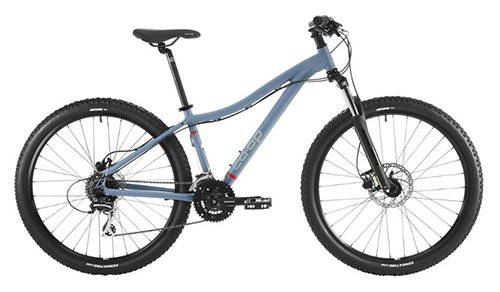 Co-op Cycles is a popular bike brand created by the famous outdoors equipment manufacturer and retailer REI. They are focused on making affordable entry-level and mid-range bikes, which sets them apart from many other brands. Co-op Cyclesmostly makes trail bikes and road bikes, so if you're interested, you should take a look.
Full review of Co-Op Cycles >
Cube, even though a youngish bike brand founded in 1993, cannot be omitted when talking about the best bike companies. This is a German brand, so Cube bikes are much more popular in Europe, than in the USA. Cube is most famous for producing top-notch mountain bikes, but they put a lot of love and skill into manufacturing trekking, hybrid, and cross bikes, road bikes, as well as triathlon bikes. You can buy Cube bikes for anywhere between $400 and $4,000.
Full review of Cube Bikes>
---
Read also: Best Mountain Bikes
---
In our opinion, Diamondback is one of the VIPs on this list. They are possibly the most popular and successful bicycle brands in the USA, located in Washington. Diamondback has an ingenious online selling strategy, which allows them to bypass retailers and offer high-quality bikes at a cheaper price tag compared to the competition. They are most famous for their lightweight road bikes, but in 2019, they also manufacture fantastic MTB, BMX, fitness, women's, and kids' bikes.
Full review of Diamondback Bikes >
Felt is another youngster on this list, founded in 1994. This is a California-based brand, which can be seen in most of their bikes, as they are innovative and free in spirit. Felt has made its name with road and mountain bikes, but it also made a lot of success in triathlon and time trial competitions. When it comes to the technology, Felt can boast of its Equilink and Bayonet Fork technology, included on many of their MTB models.
Full review of Felt Bikes >
We're traveling across the ocean this time, to talk about one of the most popular Japanese bike brands. They are one of the oldest bicycle companies in the world, founded in the 19th century. Their name comes from the famous Mt. Fuji, so obviously they put most effort towards producing high-end mountain bikes that can conquer this snowy giant. They produce XC bikes, trail, electric, and fat bikes, but don't shy away from road bikes as well.
Full review of Fuji Bikes >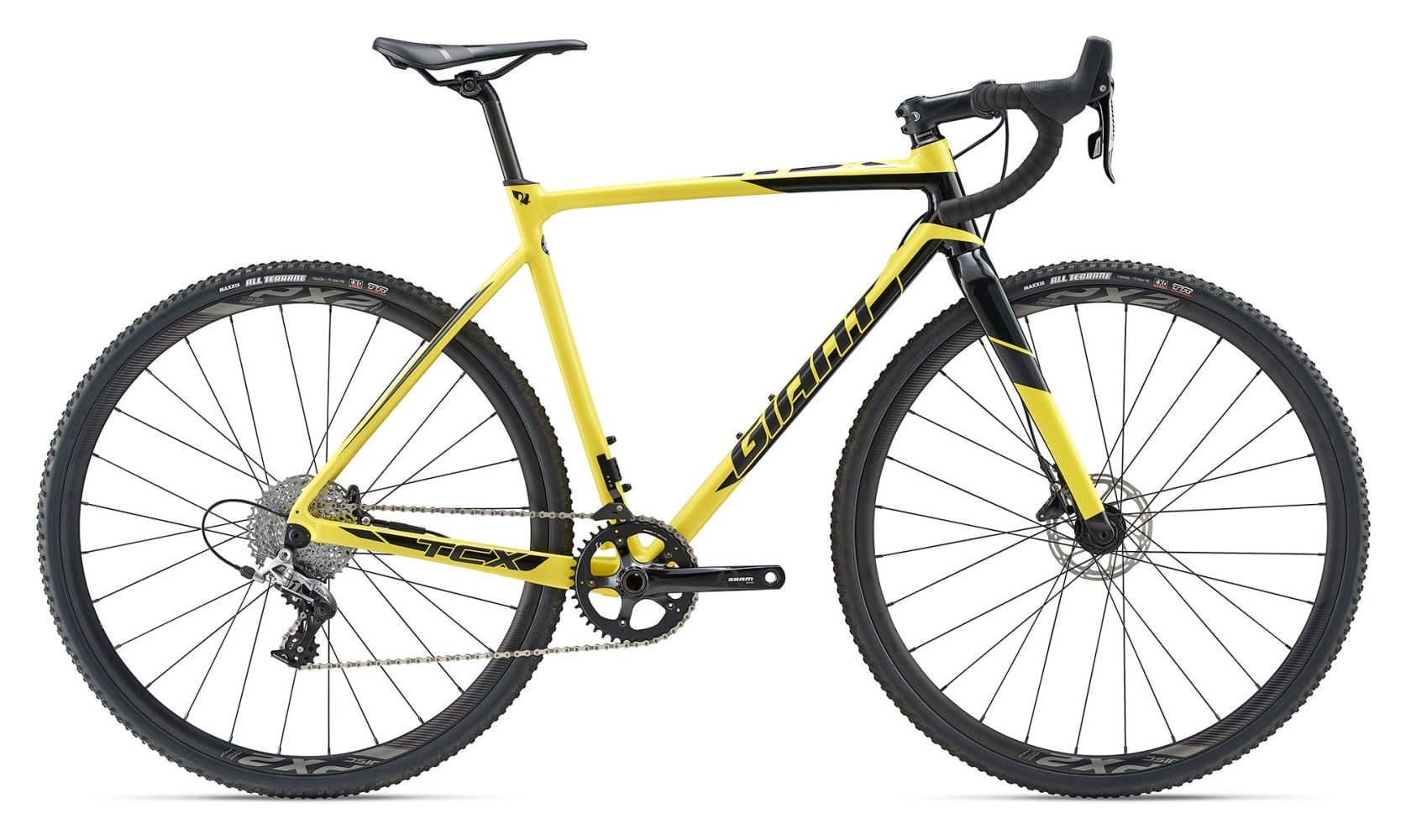 No matter if you're a cycling freak or an average Joe, you must have heard about Giant Bikes brand. They are the largest bike manufacturer in the world, based in Taiwan. Giant produces bikes of all types and prices, so you can buy a Giant bicycle for as little as $300, or for as much as $10,000. Giant produces top of the line road bikes, mountain bikes, electric bikes, BMX bikes, and so on. They also sponsor many athletes and racing teams.
Full review of Giant Bikes >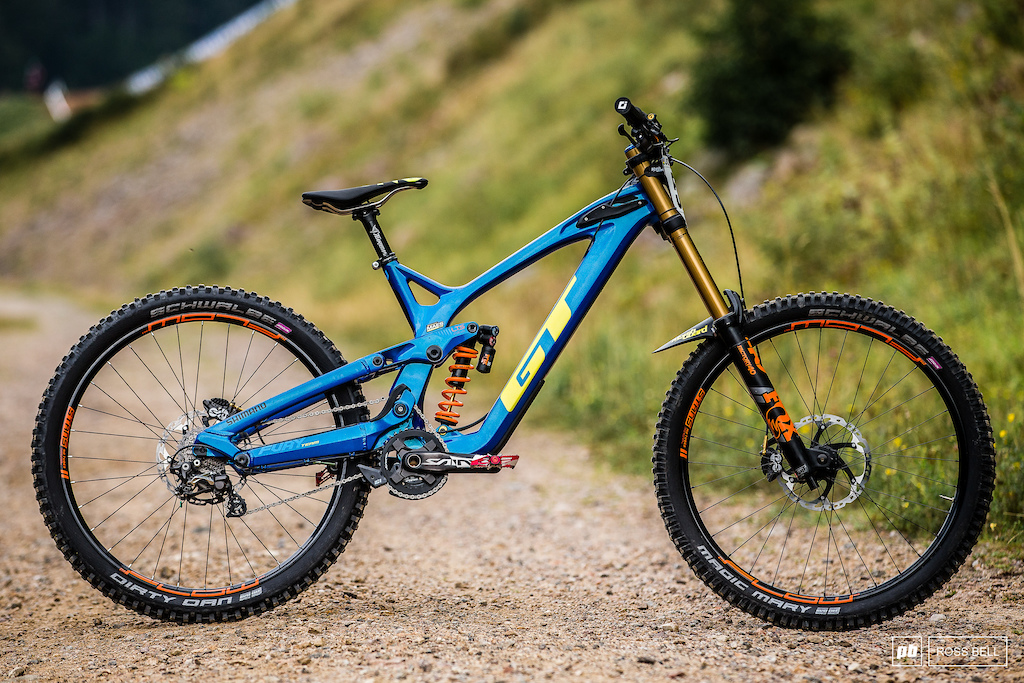 GT Bikes is maybe not the obvious celebrity to someone who is not a bike connoisseur. However, they have been around for almost 50 years, producing quality two-wheelers. In its early beginnings, GT Bikes started as a BMX manufacturer, and only later, when their success was obvious, started focusing on other types of bikes as well. Today, they are respected for their cyclocross, hybrid, mountain, as well as road bikes. So, definitely a reliable brand out there.
Full review of GT Bikes >
Ibis Bikes is a bicycle brand based in Northern California, but doing most of the production in Shenzhen, China. Ibis is famous for its carbon frames and the "Moron" tubing. It's a clever wordplay meaning "more on the ends," since their frames are heavier on the ends than in the middle. Ibis is popular for sponsoring an Enduro World Series Team, who have had a lot of success. Their flagship models are Ripmo, Mojo, Ripley, and so on.
Full review of Ibis bikes >
Jamis Bikes is a US-based bicycle brand that has been producing first-grade bicycles for more around 30 years. Jamis Bikes focuses on making bikes suited for everyone's pocket, with attractive price tags. As a matter of fact, they have won several awards for the best "value for money" bikes. Today, their bikes cost more than before, but they offer high-end steel, aluminum, and carbon models. You can buy a Jamis Coda for only $400.
Full review of Jamis bikes >
---
Related: Best balance bikes for toddlers
---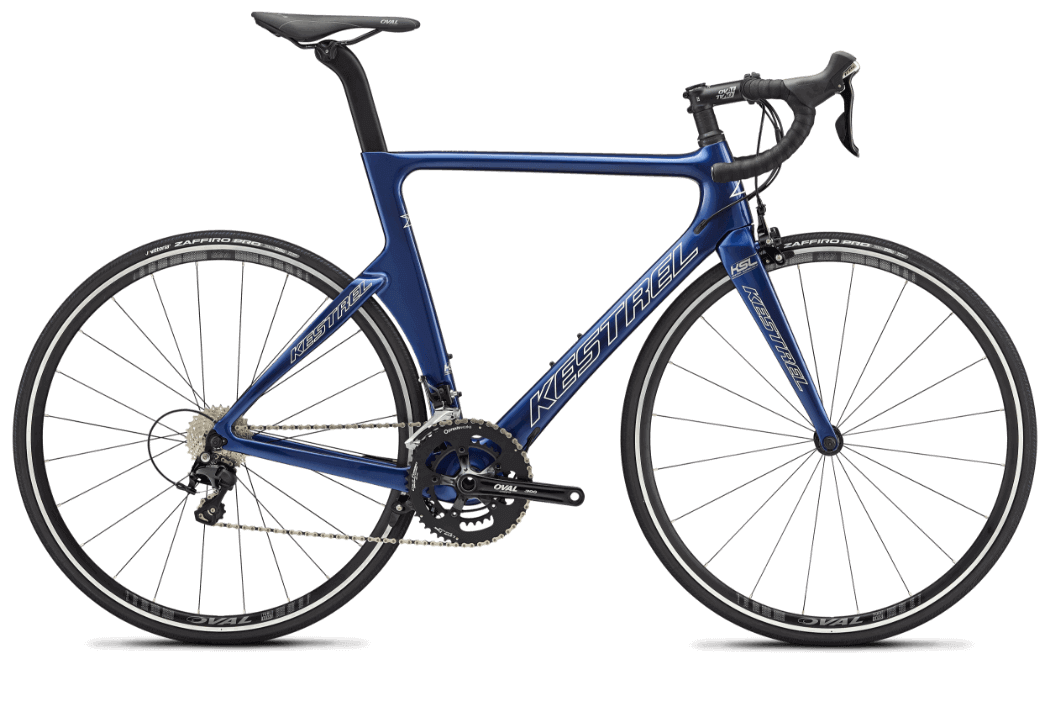 Kestrel Bikes is an all-American bicycle brand that strives to produce only the best high-end road racing and triathlon bikes. As a matter of fact, they are doing a pretty good job with it, and have been doing it ever since 1986. Their first model marked their future years, as it was a top-end, carbon-framed, fully aerodynamic road bike, called Kestrel 4000. Kestrel pioneered the full-carbon frames, which are now widely used in the industry.
Full review of Kestrel bikes >
Niner Bikes is the perfect company for adventurers and those who want to challenge their skills off the beaten track. As of lately, they have been focusing on producing 29er models and using CVA suspension, which stands for Constant Varying Arc, and improves rider's pedaling efficiency. Apart from 29er models, Niner brand also produces cyclocross models, touring bikes, full suspension models, hard-tail MTBs, as well as numerous bike parts.
Full review of Niner bikes >
There are few bikes out there that would be more easily recognizable with no labels on them than the UK's Orange mountain bikes. Their authentic frames are unique and are either loved or hated by hardcore mountain riders for their appearance. Nonetheless, they are almost universally respected for their performance.
Orange is a bike manufacturer with a lot of experience under their belt. They have been building full suspension bikes since 1988. They started making bikes out of love of cycling and because they noticed a lack of a different approach to mountain biking.
Orbea Bikes is one of the oldest cycling companies in the industry, even though some people might not be familiar with it. The brand was first established in 1840 as a gun manufacturer, but in 1930 decided to do something more philanthropical and started manufacturing bicycles. Today, they are most famous for their top of the line road bikes, such as the Orbea Orca M30. However, they also produce mountain, triathlon, and street bikes.
Full review of Orbea bikes >
---
Read next: Best Entry-Level Road Bikes For Beginners
---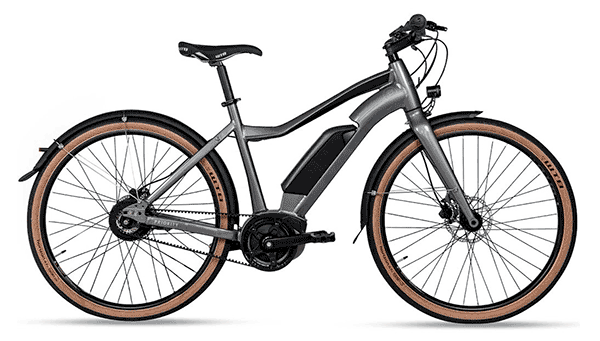 This a rather small, but successful bicycle company that has one dream — to make cycling as simple as it can be! They are on a good path of doing this, as their bikes are characterized by a fuss-free approach which allows you just to get on and start riding in the morning. They specialize in hybrids, commuters, and cruisers, ideal for both men and women, with some kids models on the line as well.
Full review of Priority Bicycles >
Not many bicycle companies started in the 19th century and managed to keep their business afloat, but Raleigh brand is one of the rare ones. They managed to stay in the business for so long by not compromising their high-quality products, which is their highest priority. Since is a very old cycling company, they are familiar with all types of bike that you can imagine, including road bikes, MTBs, urban bikes, electric bikes, adventure and classic models, and so on.
Full review of Raleigh bikes >
Salsa Cycles is another one of the numerous California-based bicycle manufacturers that made it to my list of 22 best bike brands. They had been an independent company until in 1997 they were acquired by Quality Bicycle Products, who have been leading it successfully ever since. Salsa Cycles excels in making mountain bikes, as well as cyclocross and gravel grinder models. Some of their flagship models include Warbird, Marrakesh, Fargo, Woodsmoke, and so on.
Full review of Salsa cycles >
---
Read next: Best Road Bikes
---
Santa Cruz Bicycles had a very successful start back in 1993, with their first model called Tazmon. It was a single pivot dual suspension technology, which rocked the industry, and moved the boundaries of what was possible. Santa Cruz is most proud of their full-suspension mountain bikes, with aluminum and carbon frames, and equipped with their Virtual Pivot Point technology. You can buy their bikes for anywhere between $1,500 and $10,000.
Full review of Santa Cruz bikes >
This Chicago-based company was established long ago in 1895. At one point in their history, they were the most successful cycling company in all of the US. However, in 1992 they declared bankruptcy and haven't fully recovered since. However, they are now owned by Dorel Industries and sell both high-end bicycles and more affordable models. The expensive line is called the Signature Series, while you can get their cheaper models at Wall-Mart, Kmart, and Sears.
Full review of Schwinn bikes >
Sixthreezero is a USA-based company that focuses solely on building cruiser bikes. As their selection grows, they're slowly becoming one of the biggest producers of these attractive and versatile two-wheeled machines. Beach cruisers are not intended to be used to help you win a race or get from point A to point B quickly. They are imagined as an extension of your personality and as a part of your lifestyle. Moreover, they look good, so they are a fashion statement that you take with yourself every time you ride a bike.
Full review of sixthreezero bikes >
When talking about the present times, Specialized Bikes is probably one of the biggest names in existence. It was established back in 1974, so they have experience working for them as well. They are one of the biggest names in the Grand Tour races since they sponsored teams such as Tinkoff, Ettix, Astana Pro Team, and others. Their road bikes are the most popular among riders, but they produce mountain bikes, kids bikes, BMX, adventure and recreation bikes as well.
Full review of Speciaized bikes >
Tommaso Bikes has been around since 1985, specializing in manufacturing top-notch road bikes. They are an Italian bicycle company, combining Italian design and craftsmanship since all of the assemblings are done at their company. To start out producing steel frames, but quickly shifted to aluminum and carbon models, as the industry changed. They offer their bikes at very affordable rates, which makes them attractive to riders around the world. Best selling models are Forcella and Imola. We believe it is one of the best bicycle brands out there!
Full review of Tommaso bikes >
Trek Bikes is, without a doubt, one of the biggest celebrities on this list. They are a USA-based company, established in 1975, as an answer to the growing popularity of Japanese and Italian bikes at the time. They started by producing steel touring frames, which they are very good at today as well – their touring bikes are some of the most popular ones. However, they are not strangers with road, mountain, cyclocross, kids', women's, or any other types of bikes.
Full review of Trek bikes >
woom bikes is a bicycle company based in Austria (Mozart, not Kangaroos!) and founded by two dads with years of prior experience in the cycling industry.
They saw a problem and were determined to solve it: There were no high-quality bikes available for their children, so they decided to make their own. Today, woom kids bikes are already very popular in continental Europe but are slowly taking over the rest of the world as well.
Full review of Woom bikes >
Last but not least, we come to Yeti Cycles, a company established in 1985, with an aim to satiate the market's growing thirst for mountain bikes. Yeti bikes are a very popular choice for downhill competitions, especially their early model called Lawwhill DH-9, which was an FS downhill bike. Today, they equip their bikes with switch infinity suspension, which still makes them a very attractive choice with competitors. Their best models are Yeti SB5c, Robert Axle, Yeti 29er XC, and so on.
Full review of Yeti bikes >
---
People also ask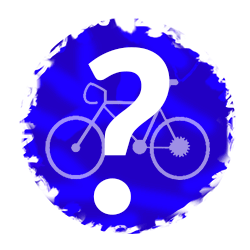 Check out the section below if you are looking to find answers to some of the most frequently asked questions about popular bike brands.
What are the best bicycle brands?
The best bicycle brand is a matter of personal preference. We believe these 22 bike brands represented here from Cannondale to Yeti are the best bicycle brands in the world. However, the list might differ slightly from one person to another, depending on their subjective feelings.
What are the best road bike brands?
The best road bike brand is Colnago (in my opinion, of course). Colnago has been an iconic bike brand ever since it was established in 1952. Today, they also produce components for their own bikes to achieve the highest quality and offer their bicycles at competitive prices.
What are the most popular bike brands?
According to our research, these 22 bikes above are the most popular bike brands in the world. They have achieved the best sales globally, so it seems that riders from different countries trust them the most. All of them are reliable companies that produce high-quality bicycles.
What are the best mountain bike brands?
Again, it is very difficult to answer this question objectively.
The choice will differ from one rider to another, depending on their preferences and personal requirements. However, in my opinion, these are the best mountain bicycle brands that you can get today:
Hope you enjoyed it!