These Are The Best Cheap Mountain Bikes To Order Online
Nobody likes to be cheap, right?
The good news is that you can get a glimpse of mountain biking on the cheap!
Many well-known bicycle brands such as Cannondale, Trek, and Specialized have introduced a line of super-cheap mountain bikes to the masses. The bikes are not only good-looking but also outperform the rather low price tag as well.
Although we don't really recommend going full-on down the hill with a $500 mountain bike, these bikes can still be a perfect solution for everyday commuting through the urban and off-road tracks. All of those bikes are ideal for XC/Marathon-type riding – Light gravel roads, single trails, etc.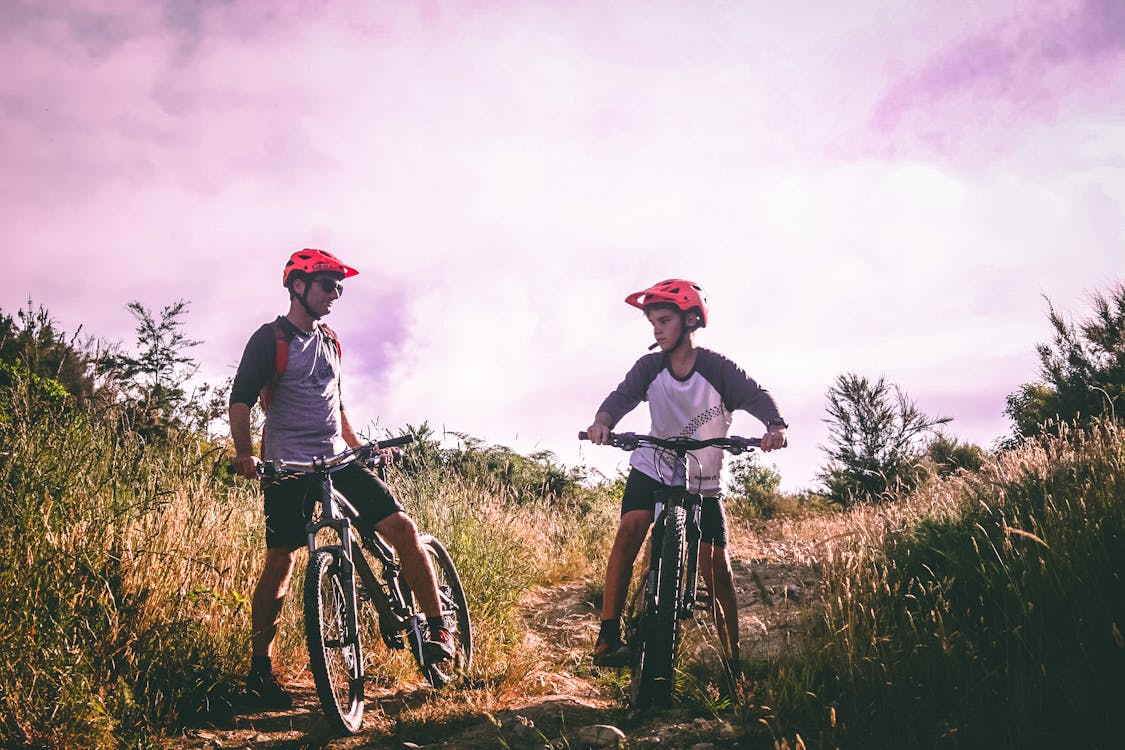 Cheap = Value?
Cheap = $500 for a MTB with front suspension
Cheap = $750 for an MTB with hydraulic disc brakes, lockable front suspension
Cheap = $1,000 for a mountain bike with a dropper post
---
Best Cheap Mountain Bikes of 2021 🏆
1. Co-op Cycles – DRT $550
2. Cannondale – Trail 8 $600
3. Hatch – The Mountain – $430
4. Specialized – Rockhopper Sport 29 $700
5. Diamondback – Overdrive
6. Merax – Finiss
7. Mongoose – Dolomite
8. Diamondback – Atroz
9. Salsa – Rangefinder $1,099
10. Trek – Marlin 5 $550
11. Giant – Agressor $625
12. Marin – Wildcat $599
---
1

. Co-op Cycles – DRT 1.1

The best cheap unisex trail bike
MSRP: $599
REI.com/
Co-op Cycles is known to produce one of the best value bikes on the market, and the DRT 1.1 is a perfect example to prove it. If you are looking to get the best bang out for your buck, this is by far the best 500-dollar bike you can get, hands down. The unisex frame is another key factor the whole Co-op bikes range has gotten so popular from the very beginning. Although most components on this bike are cheap, to say the least, it can hold up quite well on light trails and during the 'Sunday strolls'.
31 lbs
21-speed
27'5″ wheels
100mm suspension
Shimano components
Hydraulic disc brakes
---
2

. Batch – The Mountain

MSRP: $470
JensonUSA.com/
Best for cross-country riding, this super basic cheap 29er mountain bike has all the essentials one would need to get acquainted with mountain biking – 100mm suspension fork and XC geometry. The set-up is rather old-school and basic, but it'll do the trick for those who don't expect it to perform like a $1,000 MTB.
As a downside, there are the most basic components on the bike which might limit some serious trail riding.
Size Recommendations
Youth (24″ wheels) – 4'11 – 5'6″
S (27.5 wheels) – 27.5″ – 5'0″ – 5'6″
M (29″ wheels) – 5'5″ – 5'10"
L (29″ wheels) – 5'9″ – 6'3″
6061 alloy frame
Suntour XCE28 fork
3x7sp Shimano Tourney
29×2.1″
---
3

. Cannondale – Trail 8 (2021)

Best first 29er! Score: 4.1 / 5 out of 24+ ratings
MSRP: $600
REI.com/
Cannondale Trail 8 is an affordable mountain bike that has the potential to become your best friend from the moment you ride it for the first time. That's if you don't fall in love with it even before that, the moment you see the sleek dark paint job. Trail 8 is the ideal beginner's mountain bike for several good reasons – its got a maintenance-free 75mm SR Suntour M3030 coil fork, and a 2 x 7 drivetrain. On the 2021 model there are now two front chainrings instead of the previous three.
All of these features come to you on a lightweight and durable aluminum frame built from SmartForm C3 alloy. It's used on many Cannondale bikes because its reliability, and good geometry. The bike is rolling on two different wheel sizes, 29″ wheels for M,L and XL, and 27.5″ for XS, and S sizes.
The Tektro mechanical disc brakes are suitable for the fully entry-level bike, still better than the old-school rim brakes. For all of these reasons, whether you're buying your first mountain bike or replacing an old one, the Cannondale Trail 8 is definitely a considerable choice when thinking of getting the best bang for your buck!
As a downside, the bike is quite heavy at 33lbs, but you'll be going to have hard time finding a better bike at this price range. Also note, that Cannondale is known for its long top tube, so make sure to check out their size chart to find out right size.
Cannondale Trail Series Review
SmartForm C3 aluminum frame
75 mm suspension fork
Mechanical disc brakes
27.5″ / 29″
14 gears
---
4

. Specialized – Rockhopper Sport 29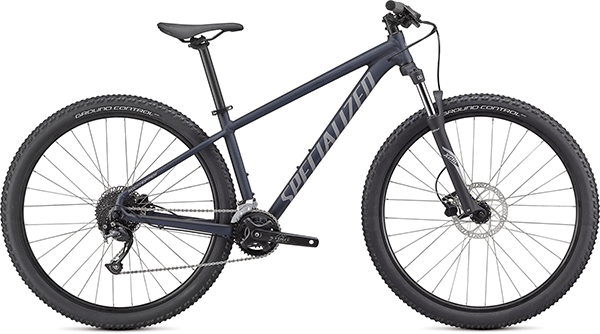 MSRP: $700
Mikesbikes.com/
An awesome cheap MTB by a known and large bike brand – Specialized, the Rockhopper series has been around for quite a while and proved to be an awesome choice by many. With a coil fork and mechanical disc brakes, it is best suited for recreational cyclist who want to feel the ease of riding on 29″ wheels.
The 2×8 speed drivetrain is a great improvement from previous models which makes choosing the gears easy, and the geometry of the bike allows cyclist to get into light trail riding with ease. If you are looking for a bike to get out and about, this might be an ideal bike to get started with mountain biking.
2×8 speed Shimano & microSHIFT
29″ wheels
A1 aluminum frame
SR Suntour XCE
Radius CX-7 Disc Brakes
---
5

. Diamondback – Overdrive 29″ 1

Advanced specifications with a low-level price
Diamondback has a long history of making fantastic mountain bikes for all types of riders. Recently, they have been doing a great job of meeting the needs of entry-level cyclists. Their assortment of bicycles includes models for all purposes and all pockets. Diamondback Overdrive 29 is one of their flagship models when it comes to cheap bikes.
Recognizable Diamondback Geometry. The heart of this bike is a recognizable Diamondbacks frame with a curved top tube, made from the 6061 T-6 aluminum alloy. It is known to offer more strength and more comfort than other popular materials. Its limbs are the SR Suntour XCT30 fork with 100 mm of travel and preload adjustment. This gives you the option to change how the suspension will behave, depending on the terrain you're riding on.
Surprisingly, Overdrive 29 has a Shimano Acera rear derailleur, which is great for the money. It's more durable and more precise than other entry-level options. As you can see from the name, the wheels are 29″ in diameter, but even short riders will have plenty of standover clearance due to a dropped top tube.
Another feature you should be happy about if you buy the Overdrive 29 is the Tektro Aries mechanical disc brakes with 180/160 mm rotors on the front and back. You'll be happy with the stopping power you get when descending. Paying the extra $100 compared to the two former models really pays off with Diamondback Overdrive 29.
Shimano Acera/Tourney components
100 mm of front travel
6061-T6 aluminum frame
Tektro Aries mechanical disc brakes
---
6

. Merax – Finiss 26
The Merax has got a decent score of 4.2/5 out of 155+ ratings on Amazon for obvious reasons. For 400-dollars, which is really the lowest you can go and expect something out of, the Merax uses 26″ wheels that are more suitable for shorter riders, mechanical disc brakes that are a cheaper alternative to hydraulic disc brakes, an and aluminum frame.
The 21-speed drivetrain means you'll have 3 speeds on the front and 7 speeds on the rear. The wheels are 1.95″ that gives the bike an overall weight of 40lbs. Another great thing is it has a total weight capacity of 330 lbs.
---
7

. Mongoose – Dolomite
Fat bikes have been quite popular recently. For a good reason, too, since they not only look great but are also highly functional.
Mongoose Dolomite is the cheapest and the best entry-level fat bike that we have found so far. It's perfect for beginner cyclists who want to ride in the snow, on sandy terrain, through mud, and anywhere else where a standard MTB would feel lost. Kawasaki Mihara lends its functionality from the traditional mountain bikes thanks to its 26″ wheels, which is the most practical size. But it then takes that functionality to another level with knobby and fat tires, specially made for fat bikes, that can stomp over anything in their way.
This fat tire bike is built around a sturdy high-tensile steel frame and features a steel fork which improves strength and comfort, but packs a lot of weight.
Shimano Tourney rear derailleur to change 7 basic gears and since fat bikes are intended for slow riding on rough terrain, you won't need more than that! Other notable features you will like to include are the 160 mm mechanical disc brakes, and a good-looking blue paint job with red rims. If you're looking for a bike that can handle extreme conditions and allow you to extend your cycling season, Mongoose Dolomite is the best and the cheapest option.
High-tensile steel frame and fork
26″ fat wide tires
7-speed
Mechanical disc brakes
---
8

. Diamondback – Atroz 1

Cheapest Full Suspension We'd Recommend
MSRP Check Price at Amazon.com
Who says that full suspension bikes are always brutally expensive? Sure, cheap FS bikes are more expensive than cheap hardtail models, but not significantly. If you have a limited budget but you still want to get the benefits that front and rear suspension give, you can do it with Diamondback Atroz 1. This bike costs just $800, which is more than the $500 we promised at the beginning of this article, but it's well worth it, considering what you get.
Front and Rear Suspension for Improved Performance. Diamondback Atroz 1 is built on a 6061 T-6 aluminum frame which we can see on many Diamondback bikes in this price range. Its different parts are tied together by a 120 mm front suspension fork and a Kindshock rear shock that has 184×44 mm. Having suspension on the rear means you will be able to go faster over rough terrain and do more with your bike.
Apart from that, Atroz 1 comes with a combo of Shimano Alivio and Acera front and rear mechs that put out a total of 24 gears. To make sure you're confident on the trails, Diamondback installed Tektro Aries mechanical disc brakes that do a pretty good job. If you always wanted to ride an FS bike but didn't have thousands of dollars to spare, Diamondback Atroz 1 is your chance to fulfill your dreams.
Full suspension
6061 T-6 Aluminum frame
Shimano Alivio/Acera components
Mechanical disc brakes
2.35-inch wide tires
---
9

. Salsa – Rangefinder Deore 29
MSRP $1,099 REI
Whether you are a beginner mountain biker or a seasoned trail-head who has been away from the sport for a while, this is the bike to get you back on the saddle smoothly. Salsa is a well-known name in the off-road cycling field, and the Rangefinder is their entry-level solution with all the necessities.
The set-up is well suited for demanding trails, especially for those who don't push the bikes and their own limits to the max. Although every bike can be upgraded to some degree, the Rangefinder Deore is an awesome build-out of the box! Is it a cheap mountain bike? No, but the unbeatable value would describe this deal the most!
TranzX dropper post
Shimano MT201 hydraulic disc brakes w/160mm rotors
Samox 30t crankset
Aluminum frame
WTB Volt Sport saddle
1×10-speed drivetrain
120mm travel
29″ wheels
---
10

. Trek – Marlin 5

Trek bikes can be bought in-store only!
MSRP $550 Trekbikes (Available in-store only)
Trek Marlin 5 is a cheap mountain bike that many other MTBs can be envious of. It has some surprising features considering its low price. First of all, Marlin 5 gives you the best front suspension travel you will get for $550. The SR Suntour XCE 28 fork travels 100 mm up and down when you ride over bumps, rocks, curbs, and any other obstacles that might get in your way. The entire drivetrain is built using parts from the same groupset. Sure, the groupset is Shimano Tourney, which is not the best, but all of the parts complement each other. The 21 speeds it gives you should meet your needs if you're riding recreationally.
As we go down the list of specifications, we can also see that Trek Marlin 5 offers both 27.5″ and 29″ wheels (depending on the frame size) with 2.20″ Bontrager XR2 Comp tires on it. These tires are quite popular on bikes in this price range because they offer plenty of grip and puncture protection. Let's also not forget about the Tektro hydraulic disc brakes which should brake well in most conditions. If you plan to ride on very rough terrain and you want to get as much suspension travel as possible, Trek Marlin 5 is your choice.
Shimano Tourney components
Aluminum frame
100 mm suspension fork
Hydraulic disc brakes
2.20″ tires
27.5″ and 29″ wheels
---
11

. Giant – Aggressor Expert Bike 2020

Lightweight and off-road friendly
MSRP $625 JensonUSA
You'll have a hard time finding a better MTB with such capability and price tag as the Aggressor Expert. GT has well proved it's way to the world of hardtail mountain bikes, and their Triple-Triangle vibration-reducing patented frame is something you can't go wrong with. The bottom line is that it's really a cheap MTB for light trail riding, which means it's a perfect all-rounder city bike with decent off-road capabilities. The SR Suntour XCM 80mm travel forks satisfy the needs of the occasional cyclists. WTB rims paired with WTB Ranger Comp tires that are ideal from the city streets to the dirt tracks. The rack and fender mounts increase the versatility of the bike, in case you are planning to use it as your everyday bike.
CONS: Good things don't last forever, such goes with this deal. There's only limited size availability!
6061 Aluminium Triple-Triangle Frame
27.5″ & 29″
WTB Wheels (XS, S / M, L, XL)
Frame eyelets for racks and fenders
Hydraulic Disc Brakes
80mm fork travel
---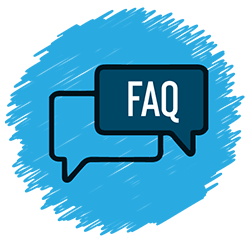 What To Expect?
Many people avoid buying cheap bikes because they do not know what to expect from them. Moreover, there are a lot of people who shy away from $500 bicycles because they expect them to only be good enough for scrap metal. That's a bad way of thinking.
Of course, it's also wrong to think that you can win Tour de France or a local Gran Fondo on a bike that costs that little. But there are many good things that you can expect from them as well.
All of the bikes that we have included in this overview are built with quality parts and by companies that have been in the business for years.
Any one of these bikes would be an excellent choice for beginners and cyclists who only ride recreationally. If your reason for owning a bicycle is to ride it occasionally and for fun, use it to spend quality time with your family and friends, or stay more outdoors, then you'll be happy with the choice.
These mountain bicycles are also great for moderate daily commutes on paths less traveled, getting in better physical shape, and becoming healthier overall.
Cheap bikes with cheap components require more maintenance, more adjustments, and generally break down more often. But if you don't abuse them too much, ride them in a relaxed way, and service them properly, they will last you for years to come.
---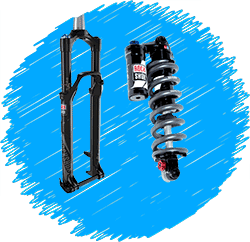 What about the suspension?
Front suspension forks can nowadays be seen on bikes that cost much less than $500. Therefore, for half a grand, you don't really get stuff from the bottom of the bucket.
The majority of affordable mountain bikes come with SR Suntour suspension forks that offer 75 to 100 mm of travel. That's not good enough to allow you to enter downhill or enduro events, but it's more than enough to protect your wrists from vibrations and give you a more comfortable riding experience.
The suspension on these bikes also often comes with a lockout function and preload adjustment, which can help more experienced riders be more efficient on the trails.
On the other hand, we don't recommend buying very cheap full suspension bikes. Ever! To make a full-suspension bike and sell it at a very low price point, a company would have to make lots of compromises elsewhere. Therefore, you'd end up with bad components, poor brakes, or lousy wheels and tires.
That's the reason why the Diamondback Atroz 1 is more expensive than the other bikes in this test.
What to pay a little extra for?
As you can see, the majority of the models in our overview of cheap mountain bikes cost around $500 or a bit less. However, there are a couple of models that cost more than that.
The reason is that a little bit more money can go a long way in this price range. If you are willing to spend $100 to $200 extra, you can get a better suspension, better derailleurs, hydraulic disc brakes instead of mechanic discs, as well as lighter wheels and more durable tires.
For some riders, these differences might not make a big change in their experience on the roads and on the trails. However, for others, these might be crucial and cause them to be happier with their choice.
Therefore, if you have more money to spare, we definitely advise you not to skimp and to consider spending it on better specs and more reliable parts.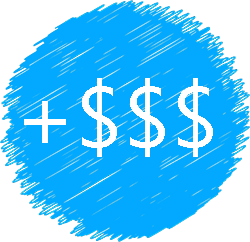 How did we choose?
We compared these bikes by filtering the offer from different retailers by price. The main goal at the beginning was to analyze the components. It gave us a clear picture of what to expect. Later, when we compared the components with the price, we shortlisted the models with the best value. And to fit into this overview, we chose only the best-of-the-best.
As a result, we got all of these affordable bikes that are the best picks at the moment and will roll with you for years to come.
---
RELATED
Full-Suspension Mountain Bikes – Under $3,000