Ibis Cycles is a modern private bike company based in Santa Cruz, North California. It is known for manufacturing and distributing Mojo bike frames and other accessories.
For a long time, it has managed to sell unique brands in over 33 countries across the globe. It has continued to thrive under the leadership of Scot Nichol.
In 2001, Ibis shifted its construction activities to Montana while maintaining its headquarters in California. The new Ibis factory has been renovated to suit bulky steel and titanium production. Huge economic baggage is a reason behind the company's relocation. However, they have the policy to continue producing more efficient bicycles rather than compromising quality.
---
Ibis Cycles history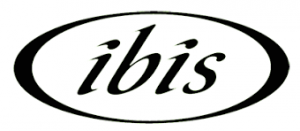 In 1981, the first Ibis bike was created in a dilapidated workshop owned by Scot Nichol. He was experimenting with some frames when an idea struck his mind. Someone was passing by and recognized his magnificent bike.
This small gesture instantly gave him a big business idea. Initially, he would do all the work on his own. Then he began employing staff who helped him move from making mountain bikes to other models. His philosophy was to create bikes that everyone would enjoy riding.
Early in 2000, an undisclosed investment company bought the company from Nichol. Unfortunately, it went under in less than two years. They had approached Nichol with an offer to make Ibis bikes stand on their feet again.
After this unsuccessful move, he needed a creative partner to help him pursue his dreams. Luckily, Hans Heim was there to save the day. This partnership turned out to be the best thing Nichol could have asked for.
It got back on its feet and relied on ardent Ibis riders to keep it going. It has been over 30 years since the first experimentation. Since then, Ibis bikes have continued to create more brands to add value to the sporting arena. In addition, more durable and super-efficient models have provided a more thrilling experience for most riders.
Technologies
Ibis nicknamed its tubing "Moron," meaning the bike ends were relatively heavier than the middle part. Their efforts to create lightweight bikes bore fruits. The bicycle resembles a cable hanger typical of a hand fist reaching for something in midair.
The 'hand job' (Yes, correct) factor created the Mojo. John Castellano came up with the bow-tie design, which used pivots to engage both the front and rear triangles.
Where are Ibis mountain bike frames made?
Ibis mountain bike frames are made in Shenzhen, China, where Ibis frames are sourced and engineered. On the other hand, Taiwan is responsible for the manufacture of accessories. Since they rely on carbon elements, the enormous use of steel, aluminum, and titanium has decreased.
Sponsor & Partnerships
Ibis Cycles has been sponsoring the Enduro World series Team for quite some time now. They have supplied bikes and accessories to participants in this team. Due to their exemplary performances, they have continued to support them through many major competitions.
In 2017, Ibis formed partnerships with POC, Maxxis, Joystick, LizardSkins, and Honeystinger to motivate the team. Other sponsors such as Fox Racing Shocks, Shimano, and Feedback Sports are the primary sponsor for an upcoming team.
---
Ibis Cycles Models

The Ibis company's models include road, mountain bikes, tandem, rigid, cross bikes, suspended, aluminum, and carbon bikes. They go by names like:
Mojo 4 – The all-mountain play bike
Mojo HD5 – 5th Generation awesome
Ripley – Fast, agile, fun
Ripmo V2 – Shred and climb
Ripmo AF – Ride metal
DV9 – Carbon hardtail
Hakka MX – Oh so versatile
Exie – Versatile cross-country beast
---
Ibis Hardtail Mountain Bikes
---
Ibis Hakka MX
Gravel, CX, Road bike
Carbon frame & fork
Clearances for: 700x40c / 650 x 2.1″
1 x 11speed
Fender mounts
Two options for rims, color, groupset
The Hakka MX is Ibis' answer to the versatile all-rounder. This bike isn't a hardtail, but it has similar capabilities on varied terrain and even better performance on the road.
Starting with a 1,000-gram carbon frame, the Hakke gets off to a great start. A lightweight bike with versatile geometry provides stability off-road and a comfortable, efficient position when riding on pavement.
This bike has a massive tire clearance of 700c x 40mm or 650b x 2.1″, giving you plenty of options whether you want to join your local group road ride or tackle a multi-day off-road adventure. With mounts for fenders and other accessories, the Hakka is ready for anything you want.
Choose between SRAM Rival 1 or Shimano GRX groupsets, carbon or aluminum rims, and two distinct finishes to further personalize the Hakka to meet your needs and budget.
---
Ibis DV 9
Trail / XC
Carbon
29″ x 2.6″
100-120mm travel
Head tube angle: 68.5-67.4
Hardtails don't get much better than the Ibis DV9. This carbon fiber trail bike performs all over the mountain with enough travel to take the sting out of nasty descents and smooth efficiency on the climbs,
The DV9 has tire clearance for 29×2.6″ tires, a super low base weight thanks to the 1206-gram carbon frame, and 100-120mm of travel depending on the size you choose. In addition, Ibis classifies the geometry as 'down-country,' a moderately steep design that tries to maintain efficiency for riding uphill or on the road.
Unfortunately, given the worldwide shortage of bikes and components, the DV9 is not available for purchase as of the beginning of 2023. However, Ibis foresees its return at some point this year.
---
Ibis Full-Suspension Mountain Bikes
Due to the enormous demand for mountain bikes, Ibis has continued to produce state-of-art MTB brands. The Enduro World Series Team has had the opportunity of test riding some of the leading ibis brands. Engineers, designers, and marketers have established have been assessed their performances to improve further on how they design and manufacture the bikes.
Ibis, a matter of fact, was one of the first mountain bike brands to produce a full-suspension carbon mountain bike
---
Ibis Ripley / Ripley AF
Trail
Carbon & Aluminum
29 x 2.35″
130mm front / 120mm rear travel
12-speed
Head tube angle: Aluminum-65.5° Carbon-66.5° / Seat tube angle: 76° / Chainstays: 432mm
The Ripley is a super popular full-suspension MTB with a lightweight design (the carbon weighs 26lbs), an agile and fast ride feel, and quality components to match. This bike is available in carbon or aluminum (AF), with slightly different characteristics; the aluminum Ripley AF has more aggressive geometry.
Short 130/120mm travel on Fox suspension components, 2.6″ tire clearance, steep angles, a short rear, and a long front end give you a precise and playful ride suitable for long days on the trail. Additionally, Ibis' proprietary DW-Link suspension platform helps to improve pedaling efficiency and descending capabilities simultaneously.
Both models are available with various groupsets. The carbon Ripley ranges from $5,099 to $11,149 and the aluminum $3,199 to $4,099. No matter which setup fits your budget, you'll be sure to love your new Ripley.
---
Ibis Mojo 4
Trail, All-mountain
Carbon
27.5 x 2.6″
12-speed
Head tube angle 65.4° / Seat tube angle: 76.6° / Chainstays: 425mm
The Mojo 4 is an all-mountain 27.5″ MTB and one of the longest-running models among the Ibis range. This bike lives up to its name, delivering a charming, confident ride experience no matter where the mountain takes you.
Ibis chose a steep 65.4-degree head angle and 27.5″ wheels to provide an agile downhill experience. These features combine with 140/130mm suspension and a lightweight carbon fiber frame to make the Mojo one of the most fun and enjoyable all-mountain bikes on the market.
Another key feature of this bike is the custom-tuned suspension with the brand's innovative DW-Link suspension platform. This pairing ensures crispy pedaling on climbs and reliable traction on descents. Finally, you can be confident of a tailored fit thanks to the ability to choose a frame based on the reach.
---
Ibis Mojo HD5
Enduro, All-mountain
Carbon
27.5 x 2.5″
12-speed
170mm front / 153mm rear suspension – FOX Float
Head tube angle: 64.2° / Seat tube angle: 76° / Chainstays: 430mm
The Mojo HD5 is the Enduro big brother to the standard all-mountain model described above. This bike delivers much of Ibis' outstanding quality with a niche appeal.
The HD5 uses smaller 27.5″ wheels, limiting the speed going downhill but boosting agility and acceleration for technical singletrack. The high travel suspension (170/153mm) controlled by a DW-Link also increases pedaling efficiency going uphill and traction on descents, and the lightweight carbon frame makes climbing a pleasure.
The geometry chosen by Ibis is quite radical, with a super-steep 65-degree head angle and a 76-degree seat tube angle. Unfortunately, this limits its performance to technical enduro racing and reduces the appeal for the broader market. Finally, the HD5 is another Ibis bike out of stock due to shortages.
---
Ibis Ripmo AF
Trail, All-mountain, Enduro
Aluminum
29 x 2.5″
160mm front / 147mm rear travel
12-speed
Head tube angle: 64.9° / 76° / Chainstays: 435mm
The Ripmo AF is the affordable, broadly appealing alternative with a heavier aluminum frame to replace the premium carbon and a couple of other minor changes.
This bike starts at just $3,399, making it much more accessible for the average mountain biker. It's got an unassuming design that won't turn too many heads but is a fast and fun all-mountain/enduro bike.
The aluminum-framed Ripmo shares the same aggressive geometry as the carbon alternative with a 76-degree seat tube angle and 64.9-degree head angle. This design provides efficiency for long days on the trail, boosted further by the DW-Link suspension platform.
This bike's other notable features are coil suspension compatibility, 2.6″ tire clearance on the 29″ wheels, and the long dropper post that changes based on frame size. All of this makes the Ripmo AF a great deal at this price range.
---
Ibis Ripmo V2
Trail, All-mountain, Enduro
Carbon
160mm front / 147mm rear travel
29 x 2.5″
12-speed
Head tube angle: 64.9° / 76-77° / Chainstays: 435mm
The carbon fiber Ripmo delivers all the quality expected of Ibis mountain bikes and helps bridge the gap between the popular Mojo and Ripley bikes.
The latest V2 update took the existing frame and made it slacker, longer, more progressive, and coil-suspension compatible. As a result, this bike is highly versatile and cross-disciplinary, with equally impressive performance going up or downhill.
The lightweight, premium carbon frame features a 147mm shock with a 160mm fork to match. This system is controlled by the DW-Link platform and custom-tuned suspension that provides elite-level ride characteristics representative of the Ripmo's high price.
---
Ibis Exie
Cross-country, Trail
Carbon
120mm front / 100mm rear travel
29 x 2.4″
12-speed
Head tube angle: 67.2° / 73.8-75.9° / Chainstays: 435mm
The Exie full-suspension XC bike is an elite-level racer with World-Cup capabilities and exceptional design characteristics. Beginning at the Santa Cruz factory in Northern California, the Ibis team designed, built, and tested this bike themselves, resulting in an incredible end product.
Each Exie is optimized for durability, responsivity, and super-low weight. They achieved this by using a sub 2,000-gram carbon fiber frame with 120mm front and 100mm rear suspension with the brand's DW-Link suspension platform. This linkage system balances exceptional pedaling efficiency and sumptuous downhill abilities.
Other notable design features include the wide tire clearance of 2.4″ on the 29″ rims, which allows for high rolling speeds and traction on diverse trail conditions. The Exie also has an integrated chain guide, sleek internal cable routing, and size-specific seat angles allowing each Exie rider to find the perfect position.
---
Others About Ibis
Going by the reviews left by most consumers, it is safe to say that Ibis Cycles are doing pretty well in the market. There aren't many Ibis bike reviews online but lots of user reviews. Most of the customers are satisfied with the products. Here are some of their comments about Ibis bicycles.
---
Assembly
The company offers online shoppers a brilliant opportunity to take the bikes for a 14-day test ride before giving their feedback. Even though partial assembly is done at the factory, you will still require a certified mechanic from your local bike shop to fix the missing parts.
Your local bike shop is a better idea than assembling it yourself because you might break it if you don't have the technical know-how. The beauty of this is that you don't have to rack your brain trying to figure out how to assemble a bike, and you can also be sure that your bike will not give you problems in the future.
Related: Buying a Bicycle Online
---
Ibis Cycles Mountain Bikes Size Chart
S 5'0″ – 5'5″ / 152 – 165cm
M 5'4″ – 5'9″ / 163 – 175cm
L 5'8″ – 6'1″ / 173 – 185cm
XL 6'0″ – 6'6″ / 183 – 198cm
Ibis Cycles Gravel/CX Bikes Size Chart
49 4'11" – 5'4″ / 150-163cm
53 5'3″ – 5'8″ / 160-173cm
55 5'7 – 6'0″ / 170-183cm
58 5'11" – 6'2″ / 180-188cm
61 6'1″ – 6'6″ / 185-198cm
---
Where to Buy Ibis Bikes?
Buy from Competitive Cyclist Buy from Jenson USA