17 of the Best Fat Tire Bikes of 2021
Fat Bikes entered the adventure cycling market in the 1980s when bike manufacturers in both Alaska and Mexico began experimenting with large tires to handle snow and sand. However, it wasn't until 2001 that the term Fat Bike was trademarked by Alaskan bike builder Mark Gronewald of Wildfire Designs. Several early fat bikes were used in the Iditarod Trail, a 1000 mile extreme bike race through northern Alaska.
Fat Bikes Are Distinguished by:
Wide Tire Width 4″ – 5″
Larger Surface Area = Ultimate Traction
26″ wheels
Best for Snow, Sand & Mud
---
Fat bike = Fat Tire Bike = Fat Wheel Bike
---
Biggest misconception – 'Fat Bikes Are Slow'
If you haven't ever ridden a fat tire bicycle before, it's quite logical to assume that those bikes with chunky tires are not amongst the fastest bikes to ride. Matter of fact, fat bikes gather up the momentum and hold up the speed rather well!
Fat Bike Tire Pressure Recommendations
What tire pressure to use on fat-tire bikes depends on the terrain. As there's quite an amount of tire in the tire, a small change in pressure makes a huge difference so it's best the find out the one that suits you best.
Sand – 8-10 PSI
Trail – 12-15 PSI
Urban – 20-25PSI
*Maximum tire pressure recommendations are written on tire sidewall!
Are fat bikes great for heavier riders?
Fat bikes aren't purposely built for heavier riders, but they do offer better traction on multiple terrains. The max weight capacity for fat bikes is generally around 275lbs – 300lbs. Generally, the weakest point is not the frame or the tires, but the hubs.
Isn't the 26″ wheel size too small for a fat bike?
Due to the large tires, the 26″ fat tire equals pretty much to the same diameter as the 29″ mountain bike tire
Did you know that in 2005
Surly brought fat bikes to the commercial market with the release of its Pugsley frame, Large Marge rims, and Endomorph tires. These days, fat biking is a worldwide phenomenon that can be found on beaches and snow resorts all around the world. Several big-name brands now release a wide variety of fat bikes for different disciplines, including snow, sand, touring, and electric bikes.
---
Best Fat Tire Bikes of 2021
---
1

. Surly – Ice Cream Truck

An Iconic beast – Surly fat bikes are the pioneers of the fat biking industry
MSRP: $2,099
Surlybikes
As one of the original manufacturers, Surly bikes has been perfecting the art of fat bikes for decades. The Ice Cream Truck is one of it's newer offerings, focused more on trail riding rather than touring. Shimano's SLX components sort out the drivetrain while Tektro provides its Gemini hydraulic disc brakes.
The Ice Cream Truck keeps to Surly's tradition of using Chromoly steel frames but has a tighter frame design for quick maneuverability around sharp corners and obstacles. Standard spec sees the Ice Cream Truck come with 80mm rims and 4.8″ Surly Bud & Lou tires but clearance can take up to 100mm and 5″ tires.
26×5″   /   12-speed Shimano SLX   /   Steel frame & fork
---
2

. Mongoose – Dolomite

Best value under $1,000 fat bikes

This Mongoose bike has long been a firm favorite amongst BMX and MTB riders, and it continues to impress with this budget offering. The Mongoose Dolomite fat tire mountain bike is one of the cheapest we could find that stills offer a decent fat bike ride.
The hi-tensile steel frames are a bit heavy and the 7-speed Shimano drivetrain won't take you up any big hills, but for simply cruising the beach it's ideal. The 26 x 4″ tires are fast-rolling with just enough grip for sand or snowy conditions, and the JAK super disc brakes provide more than enough stopping power. Compared to other fat bikes in this list, the Mongoose is a cheap fat tire bike but that doesn't mean it's not good, we'd say it is best suited for occasional cyclists.
Fits riders 5'2″ – 6'2″   /   26×4″   /   7-speed Shimano Tourney   /   Steel frame
---
3

. Canyon – The Dude
MSRP: from $2700
Canyon
The Dude by Canyon is a performance-focused fat bike mountain bike. The set-up, weight, and geometry make it an ideal companion for technical tracks and for recreational artic & desert rides as well. At this price range, this bike really stands out for its quality build and the level of accessories added to it.
Carbon frame and fork, DT Swiss wheels on 27.5″ 3.8″ Maxxis Minion tires, a mixture of SRAM and Shimano give this bike a decent amount of character and something to look up to! Canyon knows very well what they are doing, both aesthetics and the mechanical side of things are very well thought out!
This bike is ideal for an experienced mountain biker who knows what to expect in the field where riding a fat bike has an advantage! Explore your horizons and look up their deals!
1×12 SRAM SX Eagle
Full Carbon
Shimano MT

420

hydro disc brakes
Iridium dropper post
27.5×3.8″
---
4

. Co-op Cycles – DRT 4.1
MSRP: $1,299 (Unfortunately out of stock)
REI Co-op
This basic Fat Bike from Co-op Cycles is a great starting point for those interested in taking up the sport. It's an aluminum-framed bike with a rigid fork and 26 x 4.8″ fat tires. Despite the low price, the DRT 4.1 has an excellent SRAM SX Eagle 12-speed drivetrain along with Shimano hydraulic disc brakes. >
That's a serious collection of good components for a fatbike under $1,500. In addition to the good mechanics, the DRT 4.1 has internal cable routing and both front and rear mount points for racks, bottles, and accessories. Belonging to the DRT-series you can count this bike to have one of the greatest value on its price range!
26×4.8″ wheels   /   12-speed SRAM SX Eagle   /   Aluminum Frame
---
5

. Specialized – Fatboy Comp Carbon

Full carbon performance-machine
MSRP: $2,950
Specialized
Wow, a full carbon fat bike for under $3,000? You have our attention! This impressive offering from leading US bike brand Specialized is a professional level fat bike without the insane price tag.
The Stout XC 27.5″ rims and 3.8″ Maxxis Minion tires equate to speed over any ground conditions, and with an SRAM GX Eagle 12-speed drivetrain and Level TL disc brakes you know this bike is designed for racing. Whether you're looking to backpack across the Sahara or compete in the Alaskan Iditarod, this Specialized fat tire bike will get you there… and fast!
26×4″   /   12-speed SRAM GX Eagle   /   Carbon frame & fork
---
6

. Trek – Farley 5 2021′

Available in-store only!
MSRP: $1,800
Trekbikes
As a long-time leader in the world cycling market, Trek needs no introduction. Recently, the company has started producing top-quality fat bikes under the Farley range. The Farley 5 is the best value Trek fat tire bike, composed of carefully selected mid-level components and materials.
The aluminum frame has a horizontal sliding dropout for varied groupset options and an alloy/carbon fork for increased rigidity. It comes standard with a 1×10 Shimano Deore drivetrain and SRAM hydraulic disc brakes, which is impressive for the price. On the wheels, you'll find huge 4.5″ Bontrager Gnarwhal tubeless-ready tires and SUN Ringle 80mm rims.
27.5×4.5″   /   10-speed Shimano Deore   /   Aluminum frame
---
7

. Salsa – Mukluk Deore

Best vibration-reduction at its price range
MSRP: $1,599
REI Co-op
This aluminum Salsa fat tire mountain bike has a durable Bearpaw carbon fork for added strength and more precise steering. The versatile frame features Salsa's Alternator dropouts so riders can choose between fixed, single-speed, thru-axle, QR, or freehub configurations.
On the groupset, you'll find an 11-speed Shimano Deore 1x drivetrain and Tektro hydraulic disc brakes. The 80mm Sun Ringle rims run 45NRTH Dillinger 4.6″ fat bike tires, with excellent traction and strong sidewalls ideal for heavy bikepacking.
Fat Bikes by Salsa Cycles – Mukluk Carbon, Salsa Beargrease, Salsa Blackborow (XL hauling fatbike)
26×4.6″   /   11-speed Shimano Deore   /   Aluminum frame & carbon fork
---
8

. Borealis – Crestone Eagle

Out of stock online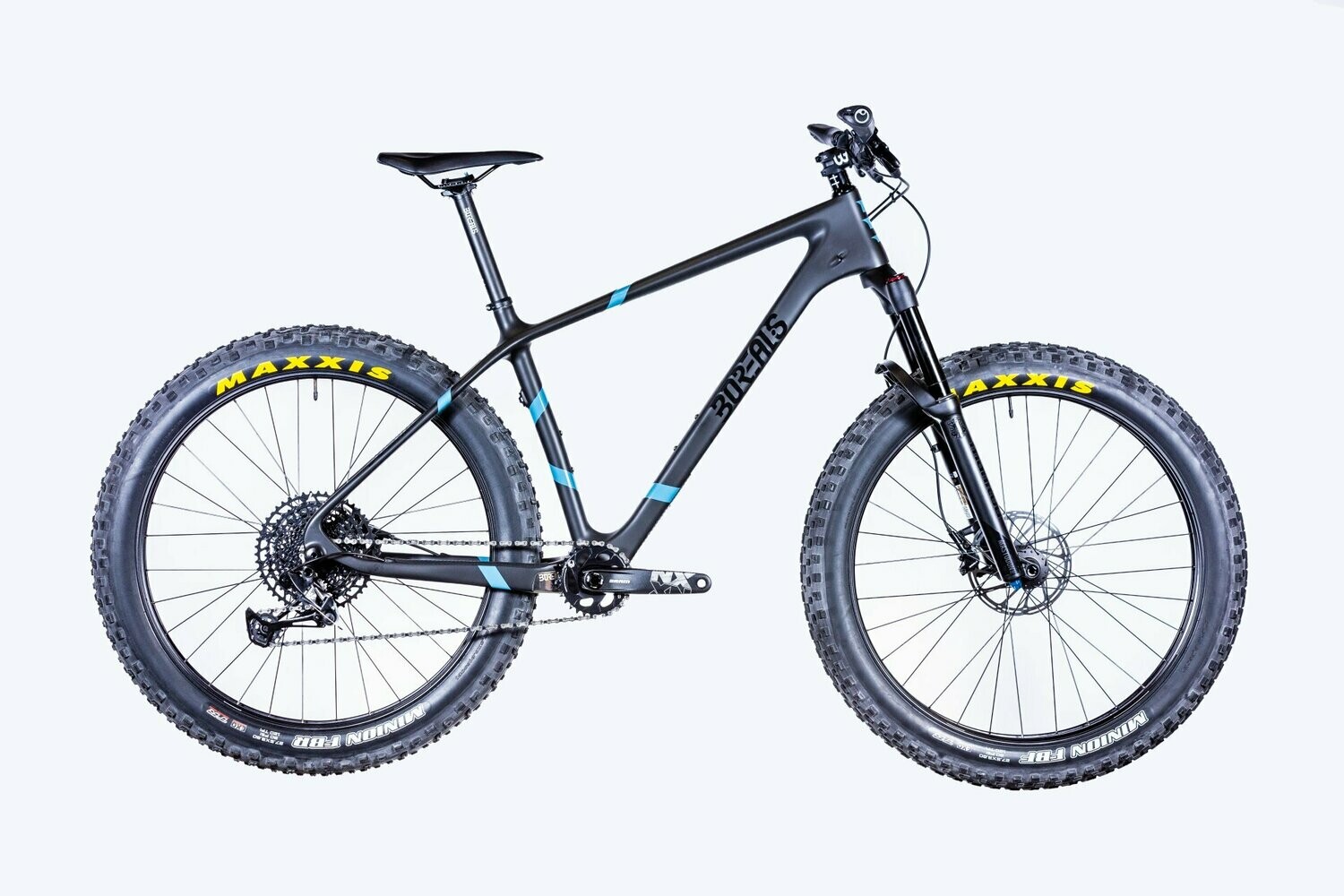 MSRP: $2,495
Borealisbikes.ca/
Borealis is a specialized fat bike manufacturer and Crestone is one of their leading products. It's a full carbon fiber fat bike that comes with 26″, 27.5″, and 29″ wheels with clearance for up to 5″ wide tires.
All builds come with a rigid carbon fork and SRAM Eagle 12-speed drivetrain with a choice between the NX, GX, XO, XX, or AXS models. All the other components like rims, tires, fork, and hubs can also be individually upgraded by the buyer at extra cost. The wide range of options makes this the perfect fat bike for a discerning cyclist with specific requirements. Borealis fat bikes are mong the best performance bikes out there.
26×5 or 27.5×4.5″   /   12-speed SRAM Eagle   /   Carbon frame w 100-1200mm travel fork
---
9

. Diamondback – El Oso Uno

Currently Out of Stock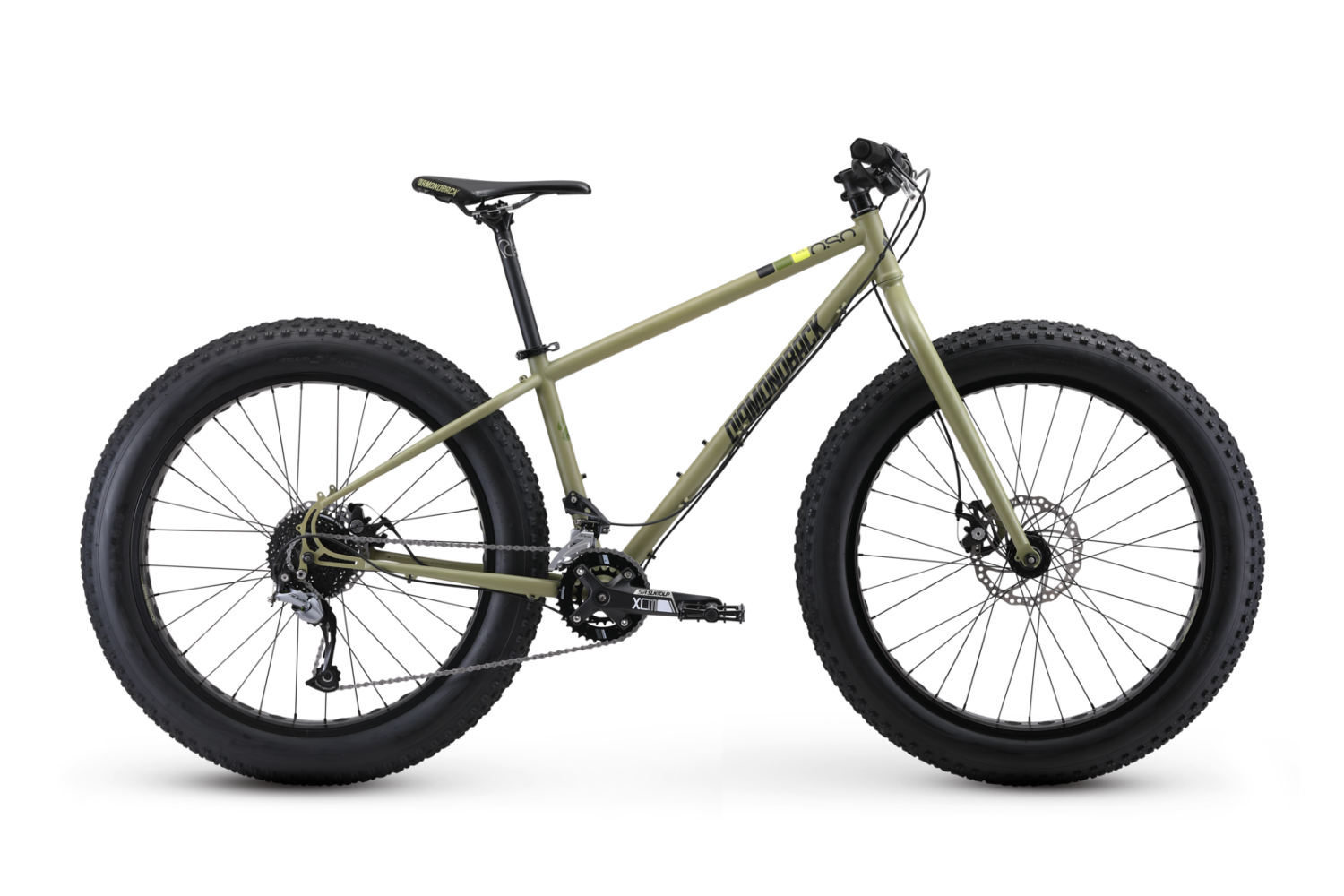 MSRP: $850
Diamondback
For backpackers or cycle tourists who love steel, this Diamondback fat tire bike will make the perfect all-terrain vehicle. The heat-treated steel frame is packed with mount points to carry you and all your gear to the four corners of Earth.
The 2×9 Shimano Acera is not the best drivetrain in the world but it'll weather the elements and is easy to repair in the wild. The Tektro mechanical disc brakes and Chaoyang tires are decent enough but may need upgrading if you intend to do any seriously long trips.
26×4″   /   18-speed Shimano Acera   /   Steel frame & fork
---
10

. Diamondback – El Oso Nino 20

Great value kids' fat tire bike
MSRP: $575
REI Co-op
Here's a kids' fat bike for a hustle-free exploration. A great all-year-round bike for kids in the height range of 44″ to 54″ inches.
The El Oso Nino features a 7-speed Revo Grip Shifters, a 5-piece squared-tapered bottom bracket, and the following above:
Hi-Tensile Steel frame
Shimano Tourney 7-speed drivetrain
Mechanical disc brakes
20×4″ Chaoyang tires
---
11

. Giant – Yukon 1

For serious trail use: Fat tire bike with a dropper post

Sorry, the image is not provided by Giant Bicycles

MSRP: $2,270
Giant

The new 2021 model of Giant fat bike is 'low slung' to provide a better center of gravity and has a lowered rear triangle to fit big winter boots. This makes for easy riding over particularly deep or rough terrain like the snowy region that this bike is named after.

If that wasn't enough, the huge Maxxis Colossus 4.5″ tires will carry you over anything that nature can throw your way. For the drivetrain, SRAM's NX Eagle groupset provides a wide range of gears with 11-50t cogs and a 30t DUB FAT crank.

27.5×4.5″   /   SRAM NX Eagle   /   Aluminum frame & fork
---
12

. Kona – Wo

Fanciest of designs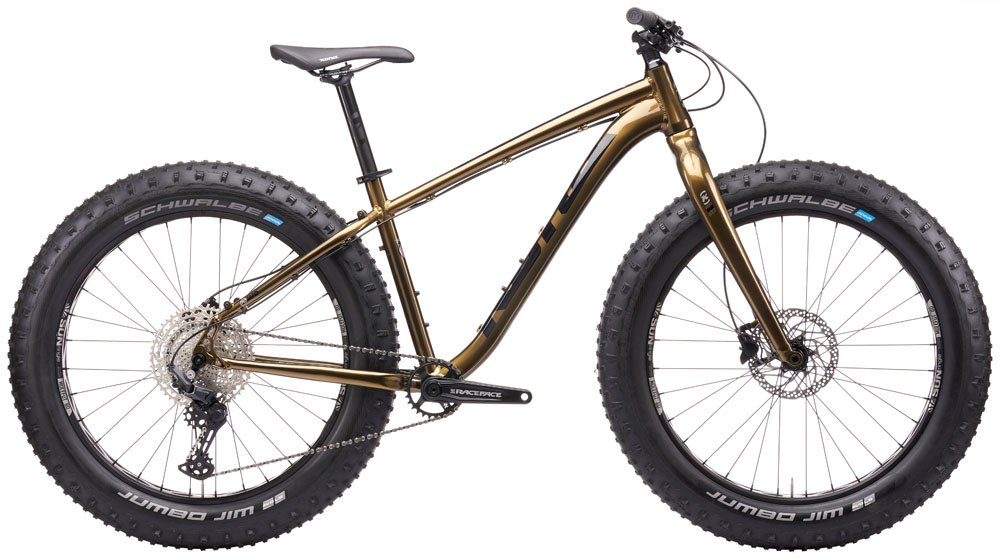 MSRP: $2,000
Kona
Considering what you get for the price, this Kona fat bike should have been called the 'Wow'. The double-butted aluminum frame runs SUN Ringle 80mm rims with Schwalbe's excellent Jumbo Jim 4.8″ tires. If you think they cut costs on the groupset you'll be surprised to find a 1×11 Shimano Deore drivetrain with MT201 hydraulic disc brakes.
It may not be professional race-quality but for a bikepacking or expedition bike, you'll struggle to find anything better at this price level.
26″ x 4.8″   /   Shimano Deore 11-speed   /   Aluminum frame & fork
---
13

. Pivot – Les Fat 27.5 Pro XT

Best performance-driven specifications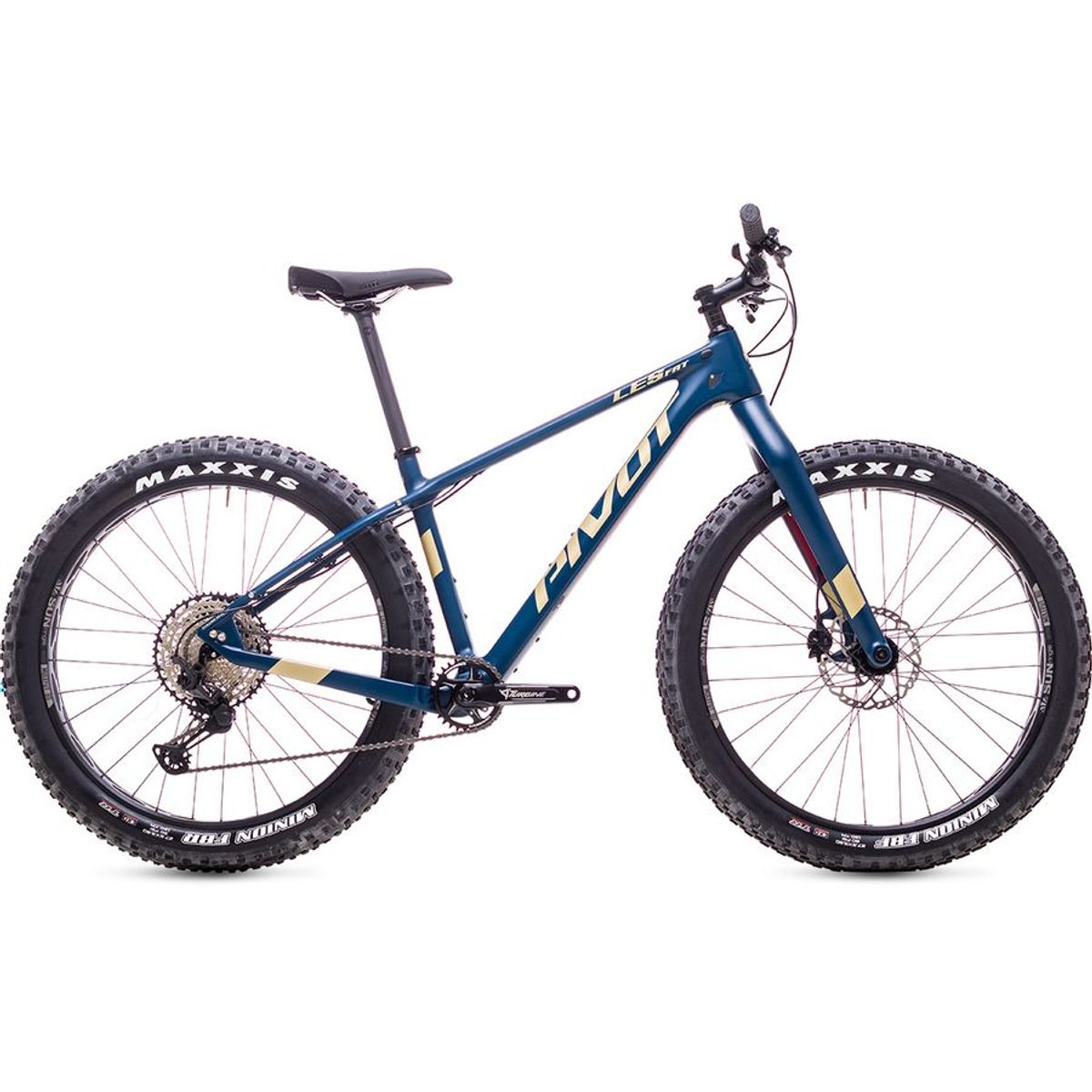 MSRP: $3,999
Competitive Cyclist
Remember, fat biking is not just for fun cruising on the beach. The LES Fat 27.5 Pro XT is a professional level fat bike from Pivot designed for competitive racing through any conditions. The hollow-core carbon fiber frame is both super lightweight and incredibly stiff, making this bike ideal for soft surfaces.
The reduced weight means it can run larger 27.5-inch wheels with slightly thinner 3.8″ tires – perfect for speed! Add a 12-speed Shimano XT drivetrain and Shimano post-mount hydraulic disc brakes and you have a fast-paced, all-terrain beast of a bike. Better start saving!
27.5×3.8″   /   12-speed Shimano SLX   /   Carbon frame & fork
---
14

. Norco – Ithaqua 1

Best option of full carbon bikes with & without suspension
MSRP: $4,999
Norco
This full-carbon Norco fat bike is the cream of the crop when it comes to competitive-level adventure racing or deep-country expeditions. The super lightweight frame glides over snow and sand like a sled, helped along by massive Kenda Juggernaut 4.5″ tires.
The 12-speed SRAM GX Eagle groupset is more than sufficient although it would have been nice to see something a bit more top-quality on a bike in this price range. Although, with HED rims and DT Swiss, you certainly won't feel let down. It's pricey, but it delivers.
More from Norco – Ithaqua w/ front suspension, Bigfoot rigid, Bigfoot w/ front suspension
26″ x 4.5″   /   12-speed SRAM GX Eagle   /   Carbon frame & fork
---
🏆
15

. sixthreezero – In the Barrel

Cheapest fat tire bike / Single-speed cruiser fat bike with semi-slick tires
MSRP: $500
sixthreezero
Sixthreezero is a brand that specializes in having a good time only – Their whole range is aimed towards comfort and affordability! InTheBarrel is their version of the men's fat tire cruiser bike – equipped with the bare essentials to ease you off from pretty much any maintenance needed besides lubricating the chain and pumping the tires.
Comes with everything you need for a cruiser bike – double-spring saddle, wavey handlebar, and semi-slick tires, you can't really ask for a more comfortable ride by the beach as you'll get with this one! Besides, this is the only single speed fat tire bike in this list, we have to recommend that it's not intended to be used on demanding surfaces or for off-road purposes.
26″ x 4″   /   Single-speed   /   Steel frame
---
16

. Norco – Bigfoot VLT 1

Best fat tire electric bike with a 100mm front suspension
MSRP: $4,599
Norco
On the higher-end of the spectrum you'll see an e-MTB fat bike that is equipped with a cold-weather tested 500/630Wh battery. Norco hasn't cut any corners when they've released the Bigfoot VLT, along with two other bikes in the fat bike series – both electric and non-electric.
The VLT 1 is pretty much an all-inclusive electric fat tire mountain bike you can get today – It's got a dropper seat post, 180/200mm SRAM Guide hydraulic disc brakes, and as a cherry on the top – the Manitou Mastodon Pro air forks with 100mm suspension. To give you a rough idea – the forks themselves costs around $900.
26″ x 4.8″   /   SRAM NX Eagle 12-speed   /   Aluminum frame
---
17

. Salsa – Blackborow GX Eagle

'Dream Big' Cargo Fat Bike
MSRP: $3,299
Aventuron
Salsa Cycles is a brand closely related to Surly bikes, and here is their cargo fat tire bike at a super nice value. As this bike is ideal for hauling gear through snow and sand, the Blackborow is the beast of this list.
With the compatibility of 26×3.8-4.33″ or 27.5×3″ or 29×2.3-3″, the frame is widely versatility for all kinds of different builds.
27.5×3.8″   /   SRAM GX Eagle   /   6061 Aluminum
---
Conclusions
These are the best fat tire bikes in 2021
Surly – Ice Cream Truck –

$2,000

Mongoose – Dolomite –

$620



Canyon – The Dude –

$3,000

Co-op Cycles – DRT 4.1 –

$1,299

Specialized – Fatboy Comp Carbon –

$2,950

Trek – Farley 5 –

$1,800

Salsa – Mukluk Deore –

$1,599

Borealis – Crestone Eagle –

$2,495

Diamondback – El Oso Uno –

$850

Dimondback – El Oso Nino – $575
Kids'
Giant – Yukon 1 –

$2,100

Kona – Wo –

$2,000

Pivot – Les Fat –

$3,999

Norco – Ithaqua 1 –

$4,999

sixthreezero – In the Barrel –

$500

Norco – Bigfoot VLT 1 –

$4,599

Salsa – Blackborow –

$3,299
DIdn't quite get what you were looking for? Try 9 Zero 7 Fat Bikes
---
🏆
Best Fat Bike

Under $1,000

– Diamondback El Oso Uno
Best Value Fat Bike – Co-op DRT 4.1
Best Fat Bike Under

$2,000

– Surly Ice Cream Truck
Best

Cheap Fat Bike

– Mongoose Dolomite
Best Fat Bike

of 2021

– Pivos Les Fat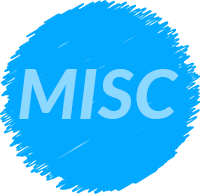 ---
Fat Bikes FAQ
Are Fat Bikes for fat cyclists?
Fat bikes have pretty much the same max capacity as standard mountain bikes, ranging between 275lbs-350lbs. Fat bikes are great for overweight cyclists for sure because their wider tires have better traction on off-road terrains.
What is

a fat tire bike?

A fat tire bicycle is anything that has tires thicker than 4 inches.
---
Are fat tire bikes a
fad

?

While it's possible that the current surge of interest in fat bikes might die down, serious adventure cyclists will always have a need for them. For long-distance tours and expeditions into snowy or sandy areas, no bike will do other than a fat bike.
---
What is a fat tire bike
good for

?

Fat tire bikes traditionally found their best use in snowy, mountainous terrain but more recently have been adopted by resorts as rentals or to take guests on beach rides. Any kind of off-road terrain is easier and more comfortable on a fat tire bike, although they are difficult to transport and aren't ideal for speed.
---
Why a fat tire

instead of a mountain bike?

Fat tire bikes offer better traction when cycling through sand, snow, or any other soft surface where a mountain bike would suffer to find a way through.
---
Can you ride a fat tire bike on the
pavement

?

Fat tire bikes can ride on literally any kind of surface or terrain but they aren't ideal on the pavement. The large tires are heavy and don't roll as well as MTB or road bike tires. Although, you can get semi-slick tires fitted to the bike to reduce any unnecessary tire wear.
---
Are fat bikes
harder to ride

?

The extra materials required to make large wheels and tires mean fat bikes are heavier than mountain bikes. This does make them slightly harder to ride on hard surfaces but easier to ride on sand or snow. Although, they have ideal rolling qualities on surfaces where most other bicycles would fail.
---
Why are fat tire bikes so
expensive

?

The frames and wheels for fat bikes need to be specially manufactured so unlike other bikes you can't use generic parts or materials. This means each fat bike is specifically built for purpose and costs a lot more in labor and materials.
---
Are fat tire bikes
worth it

?

At the end of the day, there are certain places that you just can't go without a fat tire bike. If there's somewhere specific that you want to go to and requires a fat bike to access, then yes, it's worth it.
---
What size fat bike to buy?
Check out each brands' size recommendations to find you the best suitable model.  Most fat bikes have 26″ wheels, so all you've got to do is check out the height range. If you fall in between two sizes, get a size larger when you have above-average legs, or a size smaller when the length of your arm span is shorter than your height (The ape index)
---
Are fat tire bikes better for heavy riders?
The added dampening effect that the tires provide will make cycling more comfortable for heavier riders. However, it would be advisable to get one with a wide gear range so that pedaling is easier. Generally, fat-tire bikes have the same max load capacity as most bicycles. It's the material of the frame, hubs, and wheels that cater to the overall strength, not the width of the tires.
---
Where's to
buy

fat bikes online?

Click to see the Fat Bike selection
---
Men's

fat-tire bikes vs

Women's

fat-tire bikes – what's the difference?

As most fat bike frames come in limited sizes, usually suitable for anyone from 5′ to 6'2″ – there's not too much of a difference
---
What are the best fat tire
bike brands

?

The following brands have produced the widest variety of fat bikes
---
Rigid or Suspension?
Rigid

= Faster, easier to ride, maintenance-free. Most fat-tire bikes sport a rigid fork due to the fact that a majority of the vibration gets reduced by the tires.

A front suspension fat tire bike

is a great choice for rougher use on demanding trails.
Rigid and suspension bikes can both be equipped with fat tire bike fenders as well.
---
Is a
plus-size tire

considered a fat tire bike?

27.5″+ / 29″+ are not considered as a true fat bike. Generally, anything above 4″ in width is considered as a fat bike tire.
---
RELATED Reviews
Best Full-Suspension Mountain bikes – Anything Under $3,000
Best Electric Bikes Under $1,000 – Some cheap fat tire bikes on the list included