17 Best Fat Tire Bikes of 2023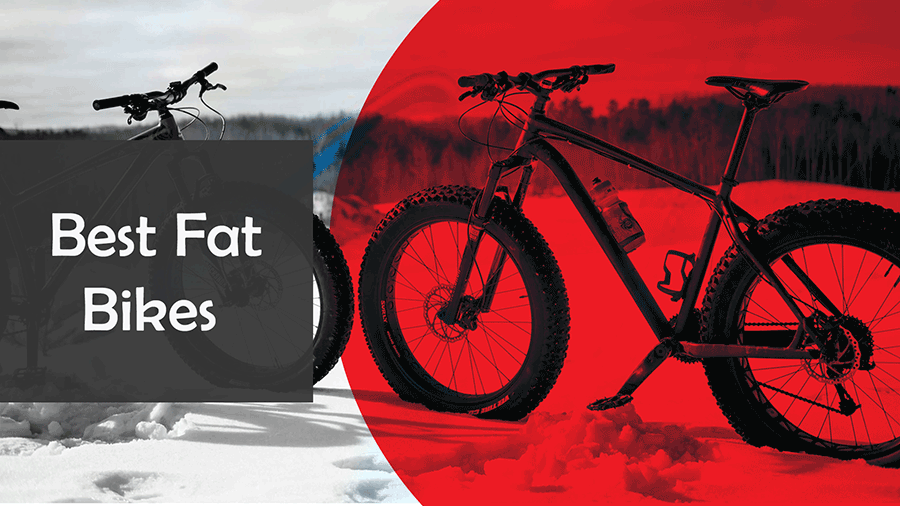 Fat Bikes entered the adventure cycling market in the 1980s when bike manufacturers in both Alaska and Mexico began experimenting with large tires to handle snow and sand. However, it wasn't until 2001 that the term Fat Bike was trademarked by Alaskan bike builder Mark Gronewald of Wildfire Designs.
Several early fat bikes were used in the Iditarod Trail, a 1000 mile extreme bike race through northern Alaska.
Several big-name brands now release a wide variety of fat bikes for different disciplines, including snow, sand, touring, and electric bikes. We'll show you some of the best ones you can buy at this time below!
---
Best Fat Tire Bikes of 2023
---
1

. Salsa Beargrease
MSRP: $2.899
The Salsa Beargrease fat bike is a high-end machine with a unique full carbon frameset and all the capability of fat tires.
We're impressed that Salsa managed to spec a carbon frame and fork on a sub $3,000 bike. This setup gives the Beargrease a distinct advantage in terms of weight and stiffness, making for a faster, more responsive ride quality.
The groupset used is Shimano's Deore 11-speed with an 11-51t cassette and Tektro hydraulic disc brakes. In addition, you have SUNRingle 27.5″ SRCs wheels wrapped in 45NRTH Vanhelga 4″ tires, giving you the ability to ride on snow, sand, and mud.
With all of these components in mind, the Salsa Beargrease is one of the top choices in this price range. Get it if you want to roll over any terrain with ease.
27.5″ x 4.0″ tires
Carbon frame and fork
Shimano Deore 11-speed
Tektro HD-M275 hydraulic disc, 160mm rotors
WTB Volt saddle
Buy on Aventuron.com Buy from REI.com
2

. Rambo Krusader

All-wheel drive electronic hunting fat bike
MSRP: $5,000
Rambobikes.com
Rambo is a specialized electric hunting fat bike manufacturer and the Krusader is one of their most popular products. It's a versatile aluminum fat bike that comes with 26″ wheels with 4″ wide Maxxis Minion tires.
This bike comes with a GT MRK suspension fork and single-speed drivetrain to simplify things and improve durability. The dual-motor all-wheel-drive design provides plenty of options in the most difficult situations, making this the perfect fat bike for an adventurous cyclist with specific requirements like hunting. Rambo fat bikes are among the best off-road bikes out there.
26×4″ / Single-speed Custom / Aluminum frame w/ suspension fork
---
3

. Rad Power Bikes RadRover 6 Plus

High-power, versatile climbing machine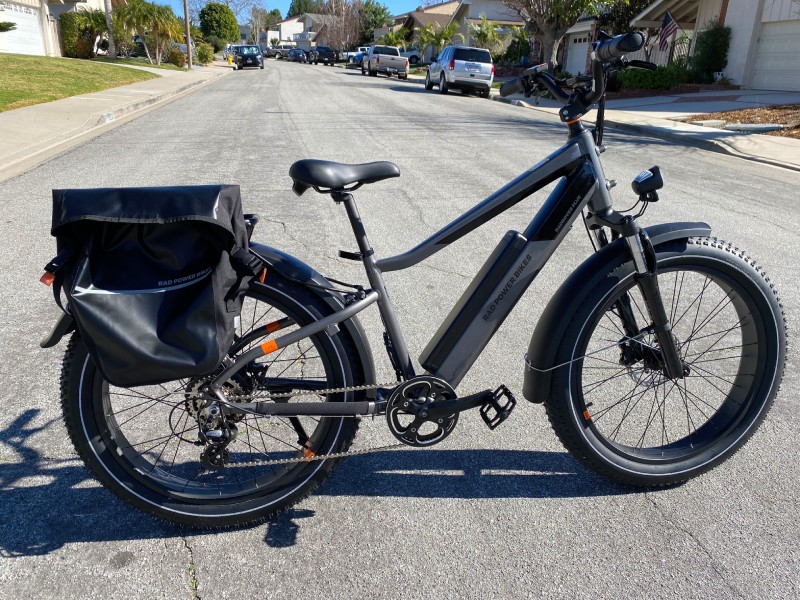 MSRP: $1,999
Rad Power Bikes
Wow, a 750W hydraulic brake fat bike for only $1,999? You have our attention! This impressive offering from the leading US electric bike brand Rad Power Bikes is a mid-level fat bike with an entry-level price tag.
The 26″ double-wall rims and 4″ Kenda Juggernaut tires with puncture resistance equate to comfort and durability wherever you go. A 7-speed drivetrain is complimented by a huge 750W motor and hydraulic disc brakes you know this bike is designed for snappy climbs and rapid descents. Whether you're looking to backpack across the Sahara or commute to work through busy city roads, this Rad Power fat tire bike will get you there… and fast!
26×4″ / 7-speed / Aluminum frame & fork
---
4

. Diamondback El Oso Nino 20

Great value kids' fat tire bike
MSRP: $675
REI.com
The Diamondback El Oso Nino 20 is a kids' fat bike designed for confident riding and exploring off-road. This fat-tire kids' bike would be an excellent all-year-round choice for kids in the height range of 44″ to 54″ inches.
The El Oso Nino features a 7-speed Shimano Tourney drivetrain with Revo Grip shifters, a 14-28t cassette, and 160mm-rotor Apex mechanical disc brakes with plenty of stopping power in all conditions.
The steel frame, durable Jr Fatty Alloy rims, and 4″ Chaoyang fat tires ensure durability and plenty of traction. Finally, this bike features a child-specific Diamondback Saddle for extra comfort.
Don't miss out on the El Oso Nino if you want a versatile and comfortable fat bike for your kid.
Hi-Tensile Steel frame
Shimano Tourney 7-speed drivetrain
Mechanical disc brakes
20×4″ Chaoyang tires
---
5

. Salsa Mukluk Deore
MSRP: $2,149
REI.com
Salsa has been perfecting the art of off-road bikes and fat bikes for decades. The Mukluk is one of the brand's premium offerings, focused on being a snow destroyer. Shimano Deore M5100 components sort out the drivetrain while SRAM provides Level hydraulic disc brakes.
The Mukluk Deore uses a heat-treated 6066-T6 aluminum frame with a carbon fiber fork. This frameset has loads of mounts and space to fit five-inch tires. This spec sees the Salsa Mukluk come with 45NRTH Dillinger 5 26×4.6″ tires and SUNRingle Mulefut SL 80mm rims.
26×4.6″ / 11-speed Shimano Deore / Aluminum frame & carbon fork
---
6

. Mongoose Dolomite

Best value under $1,000 fat bikes

This Mongoose bike has long been a firm favorite amongst BMX and MTB riders, and it continues to impress with this budget offering. The Mongoose Dolomite fat tire mountain bike is one of the cheapest we could find that stills offer a decent fat bike ride.
Also Featured in – Best Cheap Fat Bikes
The hi-tensile steel frames are a bit heavy and the 7-speed Shimano drivetrain won't take you up any big hills, but for simply cruising the beach it's ideal. The 26 x 4″ tires are fast-rolling with just enough grip for sand or snowy conditions, and the JAK super disc brakes provide more than enough stopping power. Compared to other fat bikes in this list, the Mongoose is a cheap fat tire bike but that doesn't mean it's not good, we'd say it is best suited for occasional cyclists.
Fits riders 5'2″ – 6'2″ / 26×4″ / 7-speed Shimano Tourney / Steel frame
---
7

. Mongoose Malus
MSRP: Check on Amazon
The Malus by Mongoose is an entry-level fat bike mountain bike. The price, design, and geometry make it an ideal companion for year-round riding on any terrain. At this price range, this bike stands out for its affordability and the high ratings given to it (4.5/5 stars from 844 reviews).
Steel frame and fork, alloy rims, 26″ x 4″ tires, and a 7-speed drivetrain give this bike a decent amount of character offer plenty of fun on the trail! Mongoose knows very well what they are doing, decades of experience making this style bike means things are very well thought out!
This bike is ideal for an entry-level mountain biker who wants confidence in the field where riding a fat bike has an advantage! Explore your horizons and look up their deals!
1×7-Speed
Full Steel
Mechanical disc brakes
26×4″
---
8

. Outroad Fat Tire Mountain Bike
MSRP: Check on Amazon
This basic Fat Bike from Outroad is a great starting point for those interested in taking up the sport. It's a steel-framed bike with a suspension fork and 26 x 4″ fat tires. Despite the low price, this bike has an excellent Shimano 3×7-speed drivetrain along with mechanical disc brakes.
That's a respectable collection of components for a fat bike under $400. In addition, this fat tire mountain bike has internal cable routing and a super high payload capacity of 440lbs. You can count this bike to have one of the greatest values in its price range!
>>> Related: Best Fat-Tire Bike Racks
26×4." wheels / 21-speed Shimano / Steel Frame
---
9

. Salsa Mukluk

Best vibration-reduction in its price range
MSRP: $4,199
Aventuron.com
This Salsa fat tire mountain bike has a carbon frame and Kingpin Deluxe carbon fork for added strength and more precise steering. The versatile frame features Salsa's Alternator dropouts so riders can choose between fixed, single-speed, thru-axle, QR, or freehub configurations.
On the groupset, you'll find a 12-speed Shimano XT 1x drivetrain and SRAM G2 RS hydraulic disc brakes. The 80mm Sun Ringle rims run 45NRTH Dillinger 4.6″ fat bike tires, with excellent traction and strong sidewalls ideal for heavy bikepacking.
Fat Bikes by Salsa Cycles – Mukluk Carbon, Salsa Beargrease, Salsa Blackborow (XL hauling fat bike)
26×4.6″ / 12-speed Shimano XT / Carbon frame & fork
Buy from Aventuron Buy from REI
---
10

. Krusher Dynacraft

Budget single-speed steel fat bike
MSRP: Check on Amazon
The Krusher Dynacraft is a budget fat bike designed for comfort and traction on bumpy off-road trails and wet urban roads.
This is a low-maintenance choice thanks to the single-speed drivetrain. However, this limits your ability to tackle any significant gradient.
The steel frame and fork are durable and comfortable to ride and come with a lifetime warranty. The trade-off here is the high weight, with the Dynacraft weighing 45lbs.
4″ tires ensure traction and comfort on any terrain, including snow, sand, and mud. Other notable features of the Dynacraft include the dual mechanical disc brakes and kickstand.
26×4″ / Single-speed / Steel frame & fork
---
11

. Surly Wednesday

Best steel fat bike
MSRP: from $1,799
Gravity Coalition
Remember, fat biking is not just for fun cruising on the beach. The Surly Wednesday is a versatile fat bike designed to handle any conditions. The Chromoly steel frame is relatively lightweight and incredibly comfortable, making this bike ideal for long-distance rides on varied surfaces.
Surly designed this bike with suspension compatibility, meaning it can run 100mm front suspension, perfect for off-roading! Add a 12-speed Shimano NX drivetrain and Tektro hydraulic disc brakes and you have a fast-paced, all-terrain beast of a bike.
26×3.8″ / 12-speed Shimano NX / Chromoly steel frame & fork
---
12

. Surly Ice Cream Truck

Mid-range option with super fat tires
MSRP: $2,299
Gravity Coalition
Surly is a brand that specializes in high-quality off-roaders. Their whole range is aimed toward durability and versatility with competitive pricing! The Ice Cream Truck is another fat tire choice from them, equipped with the essentials to make any off-road adventure easy and fun.
Comes with everything you need for a fat bike; tubeless-ready tires and wheels, fork suspension compatibility, a Shimano SLX 12-speed drivetrain, and Tektro Gemini HD-M520 hydraulic disc brakes for a comfortable and controlled ride on all terrain. Additionally, this bike benefits from Surly's expertise in frame manufacturing for a durable, comfortable, and lightweight feel.
26″ x 4.8″ / Shimano SLX 12-speed / Chromoly steel frame
---
13

. Devinci Minus Deore
MSRP: $1,800
Gravity Coalition
Considering what you get for the price, the Devinci Minus is one of the best value fat tire choices. The Optimum
G04 frame runs V2 Comp rims with Maxxis Colossus 4.50″ tires.
If you think the quality stops there, take a look at the groupset, and you'll find a solid 10-speed Shimano Deore with Tektro M280 mechanical disc brakes. Additionally, you have 4.8″ tire clearance.
It may not be top-end, but it's designed to handle the harsh Canadian winters, so you'll struggle to find a more robust option at this price level.
27.5″ x 4.5″ / Deore 10-speed / Aluminum frame
---
Alternatives – 27.5+ Bikes
---
Below are some alternative mountain bikes to check out due to the limited availability of fat bikes online.
1

. Zize Bikes Yonder Bike

Best plus-tire bike for big guys
MSRP: $2,800
REI
Zize Yonder is a rare find! This is a steel bike built specifically for big riders. It can carry riders up to 550 lb. and up to 7 ft. in height! Plus, its 26″ x 3″ wide knobby tires make it super comfortable and able to go on any type of terrain with ease.
Bikes for heavy people aren't as common as they should be, making it unnecessarily difficult for those people to ...
Zize Yonder has no suspension, but it comes equipped with a 10-speed Shimano Deore drivetrain that provides enough gears for any type of terrain—including steep climbs. On top of that, it sports powerful hydraulic disc brakes, so it can certainly slow down even the heaviest of riders.
All in all, this bike is built to last for years thanks to its aircraft-grade chromoly frame, extra-wide hubs and bottom bracket, and double-wide aluminum rims.
Get it if you finally want to ride a bike that feels right for you!
---
2

. Salsa Rangefinder

'Dream Big' plus-size hardtail
MSRP: $1,699
REI.com
Salsa Cycles is a brand closely related to Surly bikes, and here is their stylish plus-size hardtail bike. Their Rangefinder bike is ideal for tackling singletrack, doubletrack, or as a highly-capable bikepacking companion.
The lightweight aluminum frame has the compatibility to run 27.5″ or 29″ wheels and tire widths up to 3″. In addition, you have mounts for a rack, frame bags, and other accessories so you can customize the Rangefinder for any job.
Salsa chose a Shimano Deore M6100 12-speed drivetrain with a hill crushing 10-51t cassette and Shimano MT200 hydraulic disc brakes for reliable stopping.
The wheelset comprises WTB ST i40 27.5″ rims, Shimano Centerlock hubs (thru-axle in the front), and Maxxis Rekon 27.5 x 2.8″ tires. This setup is capable in most trail situations and highly durable.
A stiff SR Suntour XCR34 120mm air fork and TranzX dropper ensure plenty of off-road capability on fast, flowy trails. However, this setup will struggle on really chunky terrain.
Don't miss out on the Salsa Rangefinder if you're in the market for a versatile and affordable plus-size hardtail for trail riding and bikepacking.
27.5×2.8″ / Shimano Deore 12-speed / 6061 Aluminum
---
3

. Co-op Cycles DRT 3.3
MSRP: $3,299
REI
The Co-op Cycles DRT 3.3 is another MTB, this time with 27.5″ wheels on the XS and mmall sizes and 29″ on medium to XL.
The DRT 3.3 provides excellent ride characteristics with a long front and a short rear to improve performance on tight trails. Additionally, a RockShox Revelation Motion Control RC 120mm fork and RockShox Deluxe Select+ 120mm shock make for easy riding over rough terrain.
If that wasn't enough, the groupset includes Shimano SLX hydraulic disc brakes and a 12-speed, 10-51t drivetrain for off-road performance.
2.4″ Maxxis High Roller tires ensure this bike has tons of control over anything that nature can throw your way. These tires come on durable WTB ST Light i30 TCS 2.0 rims and Shimano SLX thru-axle hubs.
Add the Co-op Cycles DRT 3.3 to you're shortlist if you're looking for a highly-capable and affordable full-suspension trail bike.
29 or 27.5 x 2.4″ / Shimano SLX 1×12-speed / Aluminum frame
---
4

. Marin Pine Mountain 1

Best steel-framed 29er
MSRP: $1,499
This steel Marin mountain bike is the cream of the crop when it comes to adventure riding or deep-country expeditions on a budget. The durable and comfortable Series 2 CrMo frame glides over technical terrain, helped along by Vee Tire Flow Snap 29×2.6″ tires.
The 11-speed Shimano Deore groupset is more than sufficient in this price range, and with Shimano MT420 4-piston hydraulic disc brakes, you certainly won't feel let down. Finally, this bike has tons of mounts, so you can turn it into the perfect bikepacking companion.
29×2.6″ / 11-speed Shimano Deore / Steel frame
Buy from Jenson USA Read Our Full Review
---
5

. BMC Twostroke AL 20

A MTB perfectly adapted for smaller riders
MSRP: $739
Mikes Bikes
As a long-time leader in the world cycling market, BMC needs no introduction. Although known mostly for its road bikes, the company has started producing top-quality MTBs such as the Twostroke. This bike is one of the best value BMC MTBs, composed of great entry-level components and materials.
The aluminum frame is double-butted for an improved stiffness to weight ratio. It comes standard with a 1×8 SRAM X4 drivetrain and Tektro hydraulic disc brakes, which is impressive for the price. On the wheels, you'll find Kenda Booster 2.4″ tires.
20×2.4″ / 8-speed SRAM X4 / Aluminum frame
---
A Brief Fat Bike Buying Guide
Fat Bikes Are Distinguished By:
Wide Tire Width 4″ – 5″
Rigid frame
1x front cog

26″ wheels (Sometimes 27.5″)
Best for Snow, Sand & Mud
A Fat bike = Fat Tire Bike = Fat Wheel Bike
Biggest misconception – 'Fat Bikes Are Slow'
If you haven't ever ridden a fat tire bicycle before, it's quite logical to assume that those bikes with chunky tires are not amongst the fastest bikes to ride. Matter of fact, fat bikes gather up the momentum and hold up the speed rather well!
Larger Surface Area = Ultimate Traction
Fat Bike Tire Pressure Recommendations
What tire pressure to use on fat-tire bikes depends on the terrain. As there's quite an amount of air in the tire, a small change in pressure makes a huge difference so it's best to find out the one that suits you best.
Sand – 8-10 PSI
Trail – 12-15 PSI
Urban – 20-25PSI
*Maximum tire pressure recommendations are written on tire sidewall!
>>> Read More: Best Fat Bike Tires
Are fat bikes good for heavier riders?
Fat bikes aren't purposely built for heavier riders, but they do offer better traction on multiple terrains. The max weight capacity for fat bikes is generally around 275lbs – 300lbs. Generally, the weakest point is not the frame or the tires, but the hubs.
Isn't the 26″ wheel size too small for a fat bike?
Due to the large tires, a 26″ fat tire has pretty much the same diameter as a 29″ mountain bike tire.
---
Top Choices by Popular Categories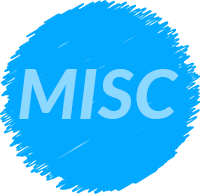 Best Fat Bike Under $1,000 – Diamondback El Oso Uno
Best Value Fat Bike – Outroad Fat Bike
Best Fat Bike Under $2,000 – Surly Wednesday
Best Cheap Fat Bike – Mongoose Dolomite
Best Fat Bike of 2023 – Pivos Les Fat
---
Fat Bikes FAQ
Are fat bikes for fat cyclists?
The term "fat bike" refers to the size of the wheels, any size person can ride a fat bike, as long as they weigh under the max payload capacity.
What is a fat tire bike?
A fat tire bicycle is any bike with tires measuring 3.8-inches wide and over. Fat tires typically go as wide as 5-inches.
Are fat tire bikes a fad?
Fat tire bikes experienced a fad-like surge in popularity in recent years. However, their popularity is likely to remain consistent from now on.
Fat Bikes history from 2005 – 2015
What is a fat tire bike good for?
Fat tire bikes are good for riding on soft terrains such as snow, sand, and mud. The wide, high-tread tires allow you to ride over soft surfaces without getting bogged down. In addition, off-road riding is more comfortable with fatter tires.
Why choose a fat tire bike instead of a mountain bike?
Choose a fat tire bike instead of a mountain bike if you frequently ride on sand, snow, or mud. The relatively narrow tires of mountain bikes make it difficult to maintain traction on these surfaces. Additionally, fat bikes are usually more comfortable.
Can you ride a fat tire bike on the pavement?
Yes, you can ride a fat tire bike on the pavement. Fat bikes work great on any kind of surface, soft or hard. However, they perform best off-road where the wide tires provide comfort and the ability to roll over snow, sand, or mud.
Are fat bikes harder to ride?
Yes, fat bikes are harder to ride. Fat bikes are typically heavier than most other bikes, and the tires experience more rolling resistance, requiring more energy to ride. However, they make cycling over soft terrain easier as you can maintain traction.
Why are fat tire bikes so expensive?
Fat tire bikes are so expensive because they use non-standard components and frame designs. The frames and wheels used for fat bikes need to be specially manufactured, so unlike other bikes, you can't use generic parts or materials, increasing the base price.
Are fat tire bikes worth it?
Yes, fat tire bikes are worth it if you frequently ride on soft terrains like sand, snow, or mud. In addition, they are comfortable to ride on or off-road, versatile enough to do various jobs, and durable. These characteristics make broadly appealing.
What size fat bike to buy?
To know what size fat bike to buy, compare each brand's size guide. Firstly, take your body measurements to determine the correct one from the range. Most manufacturers have limited sizes, such as small, medium, and large. Consult our buying guide for more details.
Are fat tire bikes better for heavy riders?
No, fat bikes are not better for heavy riders. Fat bikes tend to be heavier, making riding more challenging. Thus, a light bike with large diameter wheels and wide tires may actually be better. The style of bike for each individual depends on the rider's needs, preferences, and budget.
Where to buy fat bikes online?
Some of our favorite places to buy fat bikes online include:
In addition, you can find many lesser-known brands such as Mongoose on Amazon.com.
Men's fat-tire bikes vs Women's fat-tire bikes – what's the difference?
Generally, there is no difference between men's and women's fat-tire bikes. Most fat bike frames come in sizes based on rider height, for example, fitting 5′ to 6'2″.
What are the best fat tire bike brands?
Some of the best fat tire bike brands include:
Salsa –

Beargrease, Mukluk

Surly –

Wednesday

Trek –

Farley

Norco –

Bigfoot
These brands consistently design, engineer, and produce excellent fat bikes with varying prices and specifications.
Rigid or Suspension?
Most fat bikes are rigid, not suspension. Rigid fat bikes are faster on smooth surfaces, cheaper, and require less maintenance. A front suspension fat tire bike is better for rougher terrain. However, high-volume, wide tires provide natural suspension by absorbing impacts.
Is a plus-size tire considered a fat tire?
No, a plus-size tire is not considered a fat tire. Plus-sized mountain bike tires include anything between 2.8″ and 3.25″. Generally, anything above 3.8″ in width is regarded as a fat tire. Plus-size tires provide more traction than regular MTB tires but less than fat tires.