Bikexchange is one of the oldest bicycle-related sites still online today. It was founded by Jim Joyce back in 1996 and served as a place for him to write down his bike-related thoughts and round up information, how-to articles, cartoons, and much more.
Going Strong Since 1996
Bikexchange began in 1996 as a bike blog with a vast collection of information and articles provided by fifty contributors. In 2017, the site relaunched after a few years of dormancy. Fast forward to 2023, the website is led by a team of five individuals across three countries with broad skills and knowledge, as well as a shared passion for cycling.
Our Mission

At Bikexchange.com, we aim to provide comprehensive and unbiased cycling knowledge to as many cyclists as possible.
Whether you are in the market for a new bike, new equipment, or are curious about the latest bike tech, we endeavor to provide you with extensive and transparent reviews and information.
In an expansion of our site, we have teamed up with over 100 brands from 15+ retailers who sell their bikes and gear globally to bring you the best deals as well as accurate reviews and information on the latest developments in the cycling industry.
We are always on the lookout for new partners and collaborators, so if you are interested in joining our team, take a look at our careers page.
---
What Do We Do?
Our aim at Bikexchange is to provide accurate and valuable information for our readers. We provide articles, guides, how-to's, reviews, and best picks for every cycling-related enthusiast to read and enjoy.
In 2018, we began compiling information on road and mountain bikes, including buying guides, and best-of reviews.
In 2019, we expanded to include information on kids' bikes, hybrid bikes, and bike brands.
In 2020, we developed a wide collection of information about the best bike brands and best-of-bike reviews.
In 2021 we began writing cycling-related blog posts. Presently, five freelancers are working behind the scenes.
---
The Bikexchange Team
---
Sam Millers
Content Manager
All inquiries: sam (at) bikexchange.com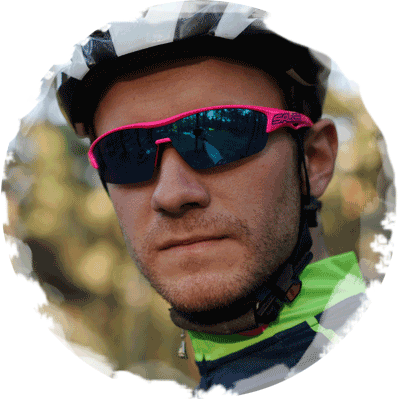 Hey everyone! My name is Sam, and I'm hooked on cycling! I'm 29 years old, and I've been riding actively for the past five years. Before that, I just didn't see the appeal of it. I've achieved some excellent results through cycling, and I want to share my journey with you because I believe that everyone can and should do it as well.
---
Mark Hartley
Research & writing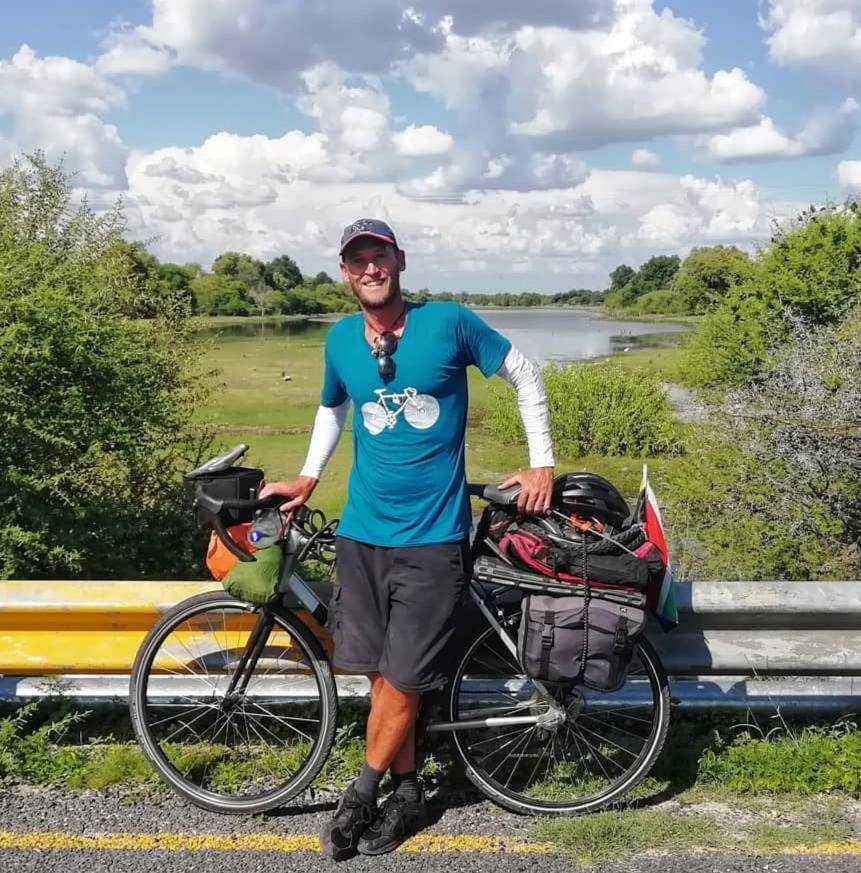 Mark is a cycling enthusiast and freelance writer specializing in travel and technology. He has traveled to 56 countries worldwide, cycling through Africa and Europe. You can contact him on Twitter @splshrollstmble. Mark is behind most of the current bicycle reviews in Bikexchange today.
Specializes in best-of reviews, bike brand reviews, bicycle reviews.
---
Jordan Grimes
Research & writing
Jordan Grimes is an avid cyclist who loves to travel and has found his bike to be perfect company on road trips in the USA, through national parks, and in countries such as Canada, Ireland, and Spain.
His passion for travel and work in the tourism and hospitality sector has allowed him to live in incredible places like Ireland, Canada, the USA, and the Cayman Islands. He has since relocated to southern Spain, where he works as a freelance writer, practicing Spanish and cycling in the famous Sierra Nevada mountains.
He specializes in writing cycling blog articles, health and performance-related topics, and other informative pieces.
---
Rebecca Bland
Research & Writing
Based in the UK, Rebecca began cycling as a means to get to work and hasn't looked back. Now combining her passions and working as a freelance cycling writer, she enjoys road cycling, time trialing, and mountain biking.
She specializes in writing about cycling brands, bicycle reviews, and best-of reviews.
---
Atticus Lee
Research & Writing
Atticus began cycling as a way to get to school. Over the years he has worked as a courier, been a cycle commuter, built multiple bikes from the frame up, and ridden backcountry routes across the US and Chile. He enjoys both road cycling and mountain biking and loves working on bikes. You can follow him on Instagram at @seldomseenathome.
Atticus specializes in writing about technical topics, maintenance, and bicycle travel.
---
James Heath
Content Manager, SEO
James is relatively new to the scene of cycling. Like many of us, he cycled as a kid, but 'life got in the way' as an adult, and for a long time, he couldn't find the inspiration to get back on the saddle. Recently, however, James discovered the world of eBikes which reignited his spark. He is the 'tech nerd' of the bunch who likes to be fully informed before making a decision, especially when it comes to new investments. James has lived as a digital nomad, working in SEO, online poker, and sales. He is proudly responsible for the ins and outs of eBikes.