Yeti SB140 Review: A Seriously Fun Bike That Also Works Hard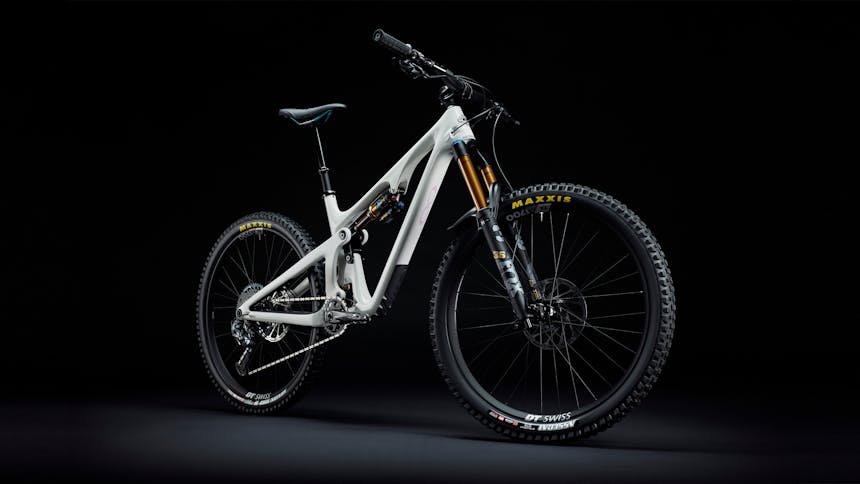 The Yeti SB140 27.5″ trail bike first arrived on the scene in 2019, replacing the popular SB5.
The SB140 is the least speed-focused option on the Yeti Bikes lineup, instead boasting nimble and playful characteristics that encourage creative riding.
Yeti's bikes are exceptionally well designed, with industry-leading engineering, materials, and components, perfect for serious riders who want a bike to last a lifetime.
This Yeti SB140 review will cover the updates for 2023, the main features and characteristics, our view on the bike's trail performance, and a verdict on whether or not you should choose it for your next MTB.
MSRP $6,100 to $10,200
An exciting 27.5-inch trail bike designed for riders who favor play over speed.
PROS
Switch Infinity Suspension
Agile and lively handling
Efficient climber
Lightweight
Stable and planted in corners
Yeti SB140 Main Specs
Frame: Carbon – C Series or Turq Series
Wheel size: 27.5″
Tires: 2.6″ + 2.6″ / 2.5 + 2.4″ (LR)
Front travel: 150mm / 160mm (LR)
Rear travel: 140mm
Drivetrain: 12-speed
Brake rotors: 180mm / 200/203mm (LR)
Seatpost: 125/150/175mm dropper
Weight: 27.4 to 31.3lbs
Yeti SB140 Full Review
---
The Yeti SB140 is a pure ripper, perfect for the rider who hunts down every rock, root, and jump on the trail. This bike straddles the line between light enduro and trail disciplines with impressive climbing efficiency and precise descending.
As mentioned, this bike probably isn't going to win any races, but that's not what Yeti designed it to do. The SB140 is unquestionably a play bike, not a race bike; its small-diameter wheels and new-school, responsive geometry are a recipe for fun and excitement.
What's New for the 2023 Yeti SB140
---
The SB140 Yeti trail bike didn't see any major changes for 2023. The newer model is slightly lighter with more trail-focused builds and the addition of a 'Lunch Ride' kit.
The three Lunch Ride models are more robust and capable on the downhills, thanks to extra fork travel and more aggressive component choices. However, these models cost $200 to $300 more than the equivalent standard models.
The other change was the addition of a bright white paint finish to replace the 2021 Yeti SB140 orange. Finally, the bike's price increased significantly, as most prices have in the previous year.
Carbon Fiber Frame and Modern Trail Geometry
---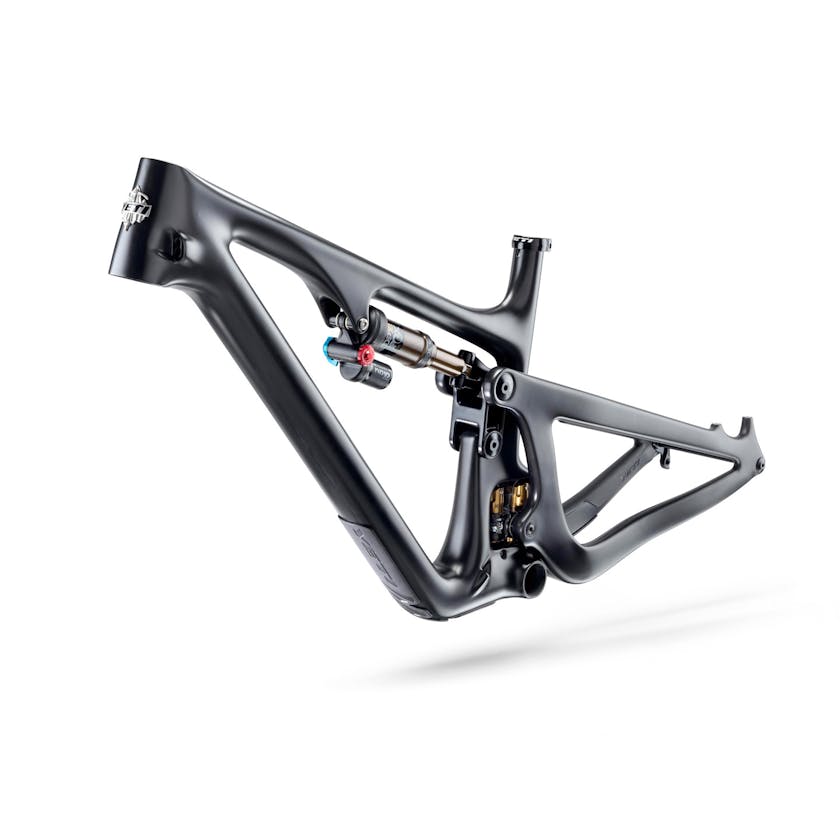 The Yeti SB140 frame demonstrates the brand's most advanced engineering: sleek internal cable routing, an integrated derailleur hanger and axle, and Switch Infinity suspension. In addition, both grades of carbon fiber have incredible stiffness and strength characteristics.
The C Series carbon weighs a half-pound (225g) more than the more expensive Turq Series carbon but allows for a lower sale price. In contrast, the Turq carbon has an elite-level stiffness-to-compliance ratio optimized for professional mountain bikers.
All Yeti frames come with a lifetime warranty that covers manufacturer defects, demonstrating the company's belief in the quality of their product.
The Yeti SB140 geometry is unapologetically modern with a steep seat angle, slack head angle, a relatively long reach, and short fork offset. Yeti aims for this bike to 'feel like an extension of the rider.'
The steep seat angle ensures a comfortable and efficient climbing position for days with plenty of elevation gain. On the other hand, the slack head angle and extra room from the longer reach ensure you can stay in control when tackling rough descents at speed.
Finally, the high level of responsiveness in the SB140 entices the rider to whip through tight corners effortlessly.
Switch Infinity Suspension Platform
---
As seen on their full-suspension range, the Yeti Cycles SB140 utilizes the patented Switch Infinity platform, ensuring it outperforms its spec.
Yeti designed this bike with a leverage ratio that provides extra small bump sensitivity and bottom-out control. Moreover, they do so without impacting the anti-squat characteristics, a unique feature of this platform.
The anti-squat curve is tuned to improve pedaling efficiency in the mid-section of the travel (pedaling zone), making for a better climbing experience. Additionally, this increases the ability to absorb impacts once you move out of the pedaling zone and deeper into the stroke.
How Does the Yeti SB140 Perform on the Trail?
---
As we've seen, this bike encourages a playful riding style, excelling on trails littered with jumps, obstacles, and sharp turns while offering a relatively stable and supportive ride quality.
The lightweight, agile, and responsive design makes it easy to take the most creative line on the trail and jump off anything in your path.
Where Does the Yeti SB140 Thrive?
---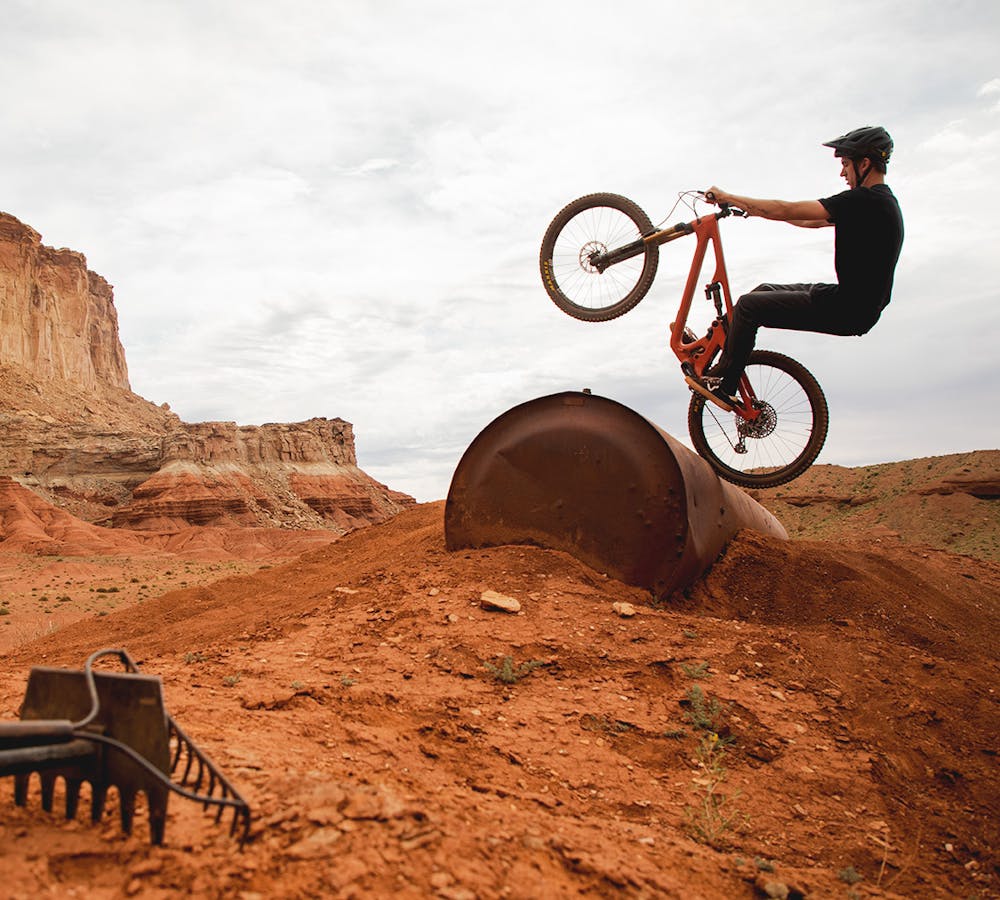 The low Yeti SB140 weight is one of its best characteristics. It's notably lightweight for this category, allowing any size rider to take to the air with control and finesse.
This bike comes into its own on slower bike park trails. The agile and lively ride quality encourages popping off obstacles and expressing your most playful side. The SB140 makes light of quick, tight turns, staying stable and planted throughout.
The high-volume tires increase the comfort on rough, rooty trails, making up for the smaller-diameter wheels. Finally, as a Switch Infinity bike, it climbs smoothly with almost no pedal bob and heaps of traction, aided by the steep seat tube angle.
What Can Be Better?
---
With smaller wheels, the SB140 can get hung up slightly on chunky terrain, isn't very composed at high speeds, and doesn't roll as fast as a 29er like the Yeti SB130. But, of course, these characteristics are expected for a 27.5″ lively trail bike.
Overall, there isn't much you could change about this bike that would add to its intended personality, which is a testament to Yeti's ability to produce excellent bikes that perform precisely how you want them to.
Yeti SB140 Builds
---
The Yeti SB140 is available in nine build kits; five regular ones and four Lunch Ride. These cost between $6,100 and $10,200.
Of the five standard models, two have C Series carbon fiber; the C1 ($6,200) and C2 ($6,500). There only difference between these two builds is the C1 uses Shimano SLX, and the C2 uses SRAM GX Eagle.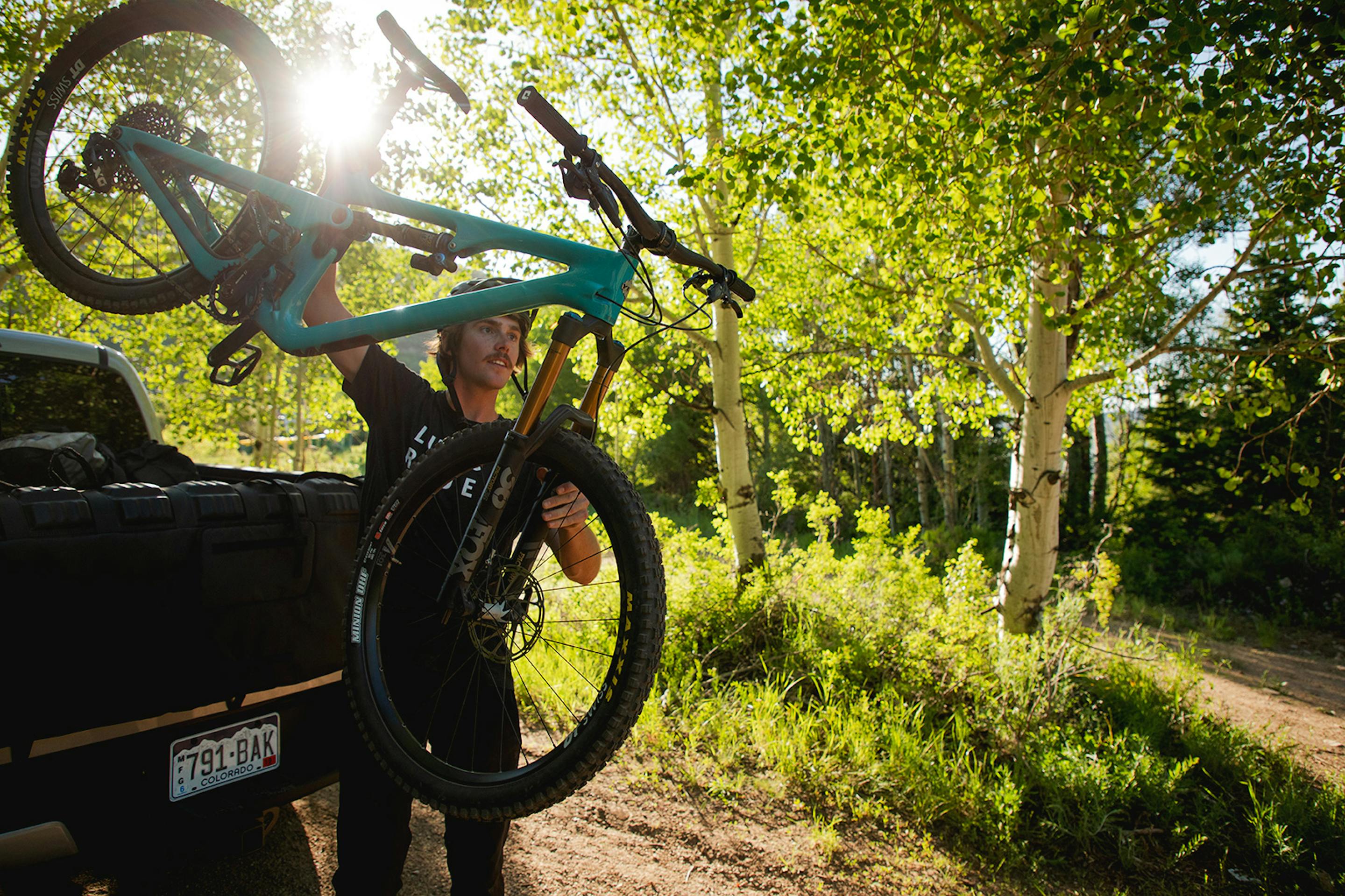 The C1 and C2 have a Fox Performance 36 fork and Performance Float DPS shock and aluminum Race Face stem, bars, and headset. Upgrade to Fox Factory suspension on either of these builds for an extra $900.
Three standard Turq Series carbon models are available. These include the T1 ($7,900), T2 ($8,800), and T3 ($10,200). All standard Turq builds upgrade to Fox Factory suspension on the front and back, carbon bars, and lighter wheels.
The T1 (Shimano XT) and T2 (SRAM X01) are identical except for the groupset. The T3 has SRAM's top mechanical groupset, the XX1 with G2 Ultimate brakes. Additionally, it has a better stem, saddle, and headset.
Yeti SB140 Lunch Ride
---
Yeti's Lunch Ride version of the SB140 is the standard model's more capable sibling.
It features eight total changes, most notably the extra 10mm front travel. In addition, the 160mm fork has a Grip 2 dampener fork so riders can tune their suspension to get the most out of it and the trail.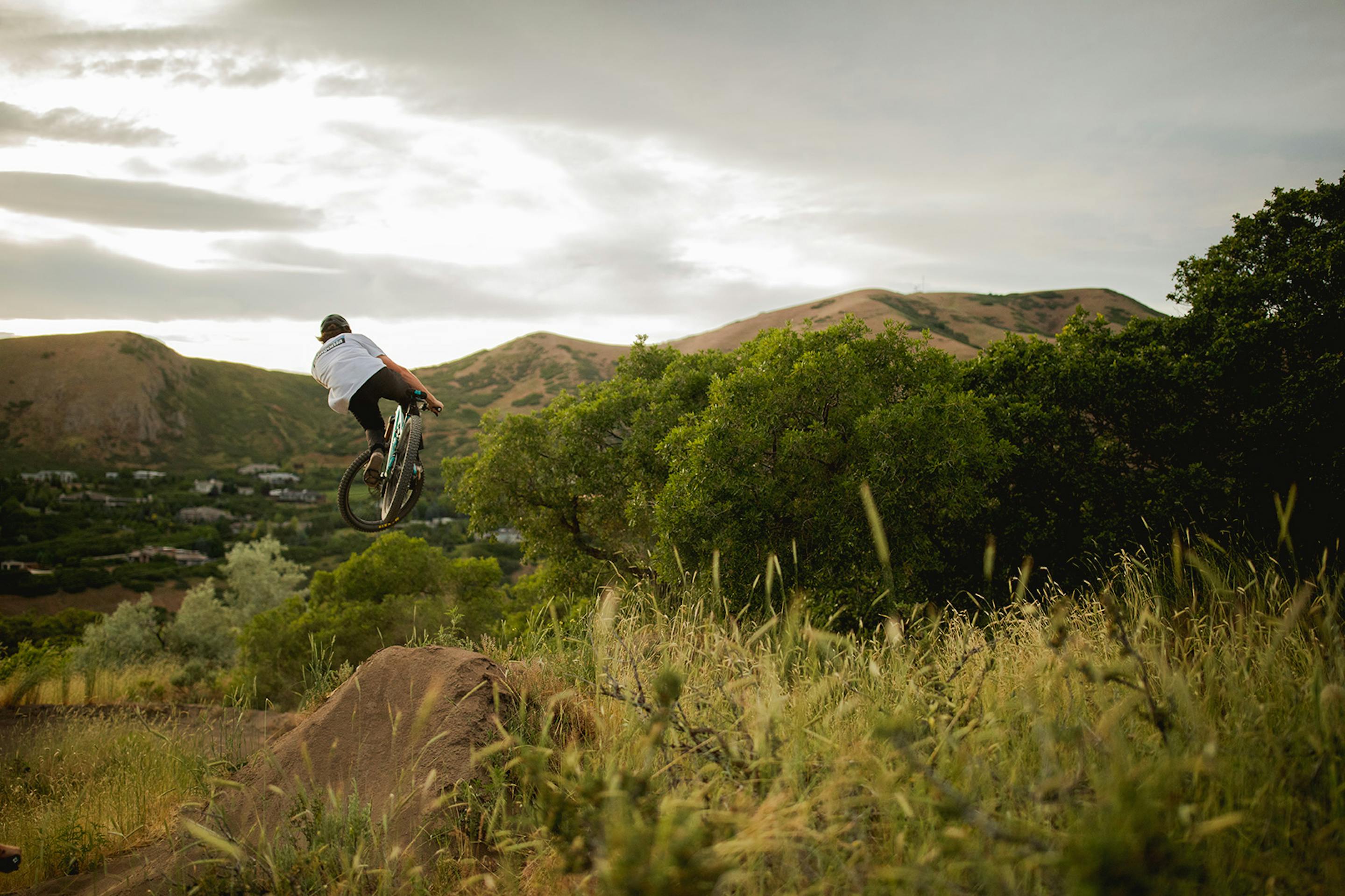 The other main change was to slacken the head tube angle by a half degree to 65.0. Additionally, the LR has narrower but more robust EXO+ 2.5″ and 2.4″ tires, compared to the regular build's 2.6″ front and rear, more powerful brakes (200/203mm rotors vs. 180mm), enduro wheels, and wider bars.
The downside of the LR kit is that it is roughly three pounds heavier than the equivalent standard model.
There are three C Series Lunch Ride options, CLR 1 ($6,100), CLR 2, and CLR 3.5 (both $6,500). The only difference is the groupset, using Shimano SLX, Shimano XT, and SRAM GX Eagle, respectively. The Turq Series TLR T2 costs $9,100 and has an SRAM X01 drivetrain.
Yeti SB140 Sizing
---
Unlike their other bikes, the Yeti SB140 frame is available in five sizes, XS to XL, fitting riders from 4'11" to 6'7″.
XS – 4'11" – 5'3″
S – 5'1″ – 5'7″
M – 5'5″ – 5'11"
L – 5'10 – 6"3″
XL – 6'1″ to 6'7″
If possible, riders between two sizes should visit a bike store that stocks the Yeti SB140 to test-ride the two models. Alternatively, compare the reach and stack of the two bikes to a 27.5″ trail bike you're familiar with riding.
People Also Ask
---
Is the Yeti SB140 a good trail bike?
Yes, the Yeti SB140 is a good trail bike. The standard SB140 is a high-travel 27.5″ trail bike that is incredibly agile, playful, and fun to ride. This bike type suits riders who like to express their creativity on the trail.
Can you mullet a yeti SB140?
Yes, you can mullet a Yeti SB140. However, doing so would significantly change the geometry. The head and seat angles would be much slacker and the bottom bracket higher, resulting in a more rearward position and less efficient, less comfortable climbing.
What does Yeti SB stand for?
Yeti SB stands for Super Bike, given by a professional tester many years ago. This abbreviation is still used on all models, apart from the ARC hardtail and the 160E electric bike. The number that follows the SB indicates the rear travel, i.e., SB115.
Is Yeti coming out with new colors in 2022?
Yes, Yeti came out with new colors in 2022. Each year Yeti makes minor changes to the colors available. For example, in 2022, they replaced the orange SB140 with a white one. However, each model has the iconic turquoise option every year.
Is the Yeti SB140 a 29er?
No, the Yeti SB140 is not a 29er. It's a 27.5″ bike. The small-diameter wheels provide more agility on technical terrain and when ripping corners. In addition, they accelerate faster and all you to run higher volume tires for more grip and comfort.
How much does a yeti SB140 weigh?
A Yeti SB140 weighs between 27.4 and 31.3 lbs. This weight range is very low for a full-suspension trail bike with relatively high travel. The difference between the standard and Lunch Ride models is quite significant, roughly 3lbs on similarly-priced versions.
Bottom Line: Should You Buy a Yeti SB140
---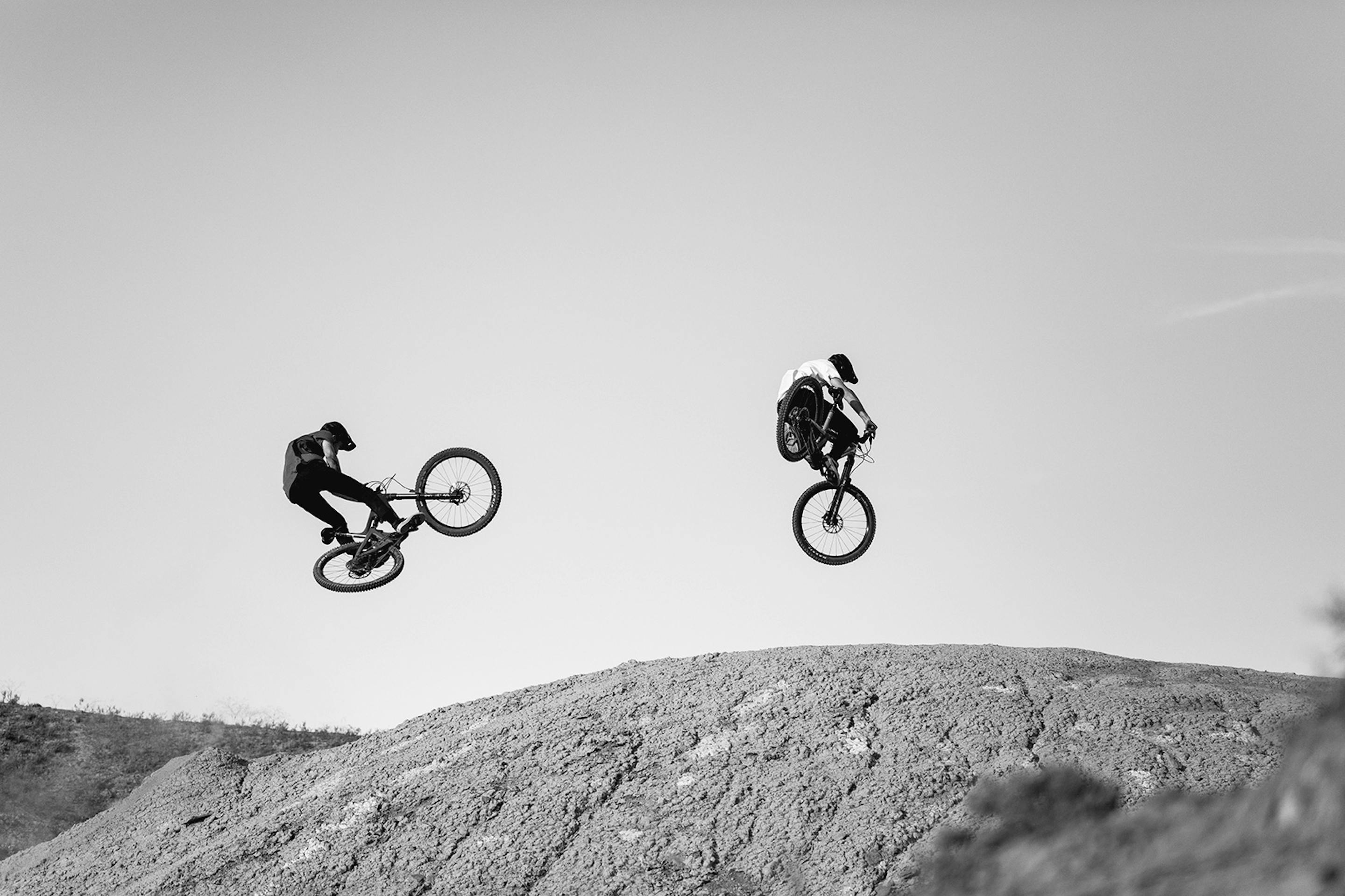 If you're a rider who wants to have fun and express yourself on a playful and poppy bike, this could be the perfect bike for you.
The SB140 can handle fast, chunky trails but adds excitement to slower, flowy trail riding. Again, it's the least speed-focused model on Yeti's lineup, but it climbs efficiently and descends like a dream on all but the most aggressive terrain.
Another benefit of buying a Yeti bike is the lifetime frame warranty, backing up the brand's promise of industry-leading frame design and quality.
All things considered, the Yeti SB140 is a premium trail machine that easily justifies its price. So add it to your shortlist if you have a big budget and you're looking for a highly-capable rip bike.