The first Santa Cruz bicycle was known as Tazmon. It was manufactured in a garage located in Santa Cruz California back in 1993. It earned that name owing to its single pivot dual suspension technology. As a pioneer brand, it paved way of other upcoming brands in the market.
At present, the award-winning company has managed to create 16 brands of mountain bikes. These include women's and kids' mountain bikes. The company is one of the biggest advocates for green energy. As a result, it uses elements such as carbon fiber or aluminum for both hardtails and downhill bikes.
They sell bicycles on from their online shop after the assembly process is done in California.
Thriving on the idea of creating better brands to meet every rider's expectations has been their main philosophy. They philosophy against tough competitors is using high-end features to their advantage. Even though they are fairly pricier than other brands, testers still find them quite convenient when accomplishing downhill tasks.
If you're ready, let's go deeper into the Santa Cruz review.
---
History of Santa Cruz Bicycles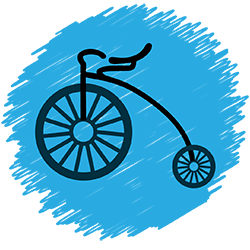 Santa Cruz Bicycles was formed in 1993 by Rob Roskopp, Mike Marquez, and Rich Novak.
Initially, Roskopp was a professional skateboarder who partnered with Novak to found these bicycles. The two decided to add Marquez as a partner who was already conversant with the creation of bicycle suspensions.
Together with a renowned designer known as Tom Morris, they came up with the unique Santa Cruz bikes.
In 1994, they created the first bike- Tazmon. They managed to use the single-pivot technology to create the 80mm travel mountain bike. With time, they founded their second prototype travel Heckler. In 1999, it obtained full patented rights over Outland's Virtual Pivot Point (VPP).
On July 3, 2015, the company was bought a family-owned company known as Pon Holding.
Other brands were born, including; Cervelo, Focus, and Royal Dutch Gazelle. This has not hindered its performance in any way. In fact, it has managed to make great sales owing to the enormous introduction of high-end bikes.
---
Technologies
Santa Cruz relies on Virtual Pivot Point (VPP) to create state-of-art brands. As a patented initiative, it used two short links rotating in opposite directions.
Consequently, it depends on regulating shock rates to facilitate a good riding experience.
You need to understand the relationship between VPP and shock, drivetrain, size of the wheel, and travel requirements to attain stability for the user.
The company has made a name for itself using super-efficient features to facilitate the bike's riding experience.
---
Sponsorships
The Santa Cruz syndicate is a cycling team that operates under the company.
Currently, the main riders are Josh Bryceland, Steve Peat and Greg Minnaar.
Customer Reviews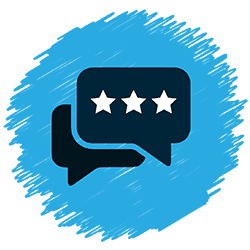 Let's see some Santa Cruz bike reviews now.
According to most online shoppers, Santa Cruz bikes have displayed a superb performance. They argue that they are fun to handle and can manage through the harshest of terrains.
On the other hand, some of them were disappointed in their limited dealer shops even though they have a reach of over 30 countries. Santa Cruz feels that it has established itself a leader in the market thanks to its innovative technologies and top-notch materials they use to make bikes. Below are some comments by consumers.
"My favorite thing about Hightower is its incredible versatility. The geometry, suspension, and weight really straddle the line between the trails and Enduro, making for a bike that is more fun and agile on easier trails but certainly has no problem with fast and scary stuff too. It is the bike you can take on pretty much any trail and be happy," said Ryan Cleek.
Angie had this to say about the Highball 27.5 "Thank you Santa Cruz bikes, you folks make great bikes. My Highball 27.5 is the fastest bike I have ever ridden and it is also very comfortable and fun. You rock."
There are many Santa Cruz bike reviews out there.
---
Assembly
An instruction manual is included inside your package box to help you assemble your bike easily. This is the cheapest way to assemble your bike but it also requires some technical skill.
If you don't possess this skill and would like to avoid the assembly process then it is advisable to order your bike from Amazon.
The other option is to pay a small fee so that your local mechanic can fix your bike at the neighborhood bike shop.
Santa Cruz Models
The company is responsible for the manufacture of numerous bikes specifically made from carbon fiber and aluminum. They import ready to assemble frames from China and Taiwan.
Santa Cruz bike values range between $1,500 and $10,000.
Shop for Santa Cruz bicycles on Jenson USA – Backcountry or Competitive Cyclist – evo
Their models include V10, Highball 27.5, Jackal, Bronson, Stigmata, High Tower LT, High Tower, Chameleon, Highball 29, Tallboy, 5010 and Nomad. A highlight for Santa Cruz bikes is when the talented Juli Furtado inspired their efforts to come up with a new brand for women known as "Juliana".
Santa Cruz Mountain Bikes
Santa Cruz bikes come in the form of hard-tail and full-suspension bikes. Its durable frame is made from stainless steel and aluminum.
Santa Cruz bikes can be categorized into the sport, cross country, and women's bikes. The most common examples are; Hightower, Bronson, V10, Chameleon, and High ball.
Highball 27.5 is one of the company's most popular mountain bikes; it costs $2,599. It features a full carbon frame, 27.5″ wheels, a threaded Bottom Bracket, bottle cage mounts and weighs 10.48kg / 23.09lbs.
---
Santa Cruz Bronson Line—Flagship MTBs Overview
Bronson is one of the bikes that Santa Cruz is most proud of. That's not without a reason! This popular line of full-suspension bikes contains 14 models with different builds that you can choose from.
Of the 14 different builds, 4 are aluminum FS bikes, whereas the remaining 10 are built around frames made from lightweight carbon.
As you can imagine, the prices vary significantly depending on which setup you choose. Therefore, the cheapest Bronson you can get is the model "R" with an aluminum frame, for $3,499.
If you want to splurge and get the most in terms of performance and components, you can spend $10,499 on Bronson XX1 AXS or Bronson XX1 AXS+ with Carbon CC frames. These bikes are simply insane!
Some things that all 14 of these bikes have in common are 27.5 or 27.5+ wheels. The "plus" rims can run up to 2.8-inch wide tires!
All of the models also come with 160 mm of travel on the fork and 150 mm of travel on the shock. That's plenty to demolish any kind of terrain!
If you want only the best of the best in terms of full suspension mountain bikes, you should consider shortlisting one or more of these models.
---
Santa Cruz Road Bikes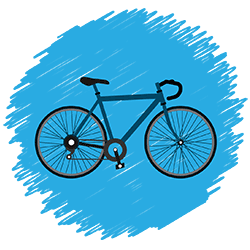 Santa Cruz has not been putting a lot of effort into producing road bikes.
Instead, they have been making mountain bikes and cyclocross bikes that can be used in off-road terrains. That's why you can only find Santa Cruz mountain bike reviews.
However, they come with some awesome road bikes in the past like the Santa Cruz Roadster road bike. It featured a stiff rear triangle, high bottom bracket, and a light frame.
This combination brings a great ride, great cornering, and much-needed stiffness.
It is also quite attractive to look at.
---
Where To Shop For Santa Cruz Cycles?
If you want to do it online, then here you can jump directly to Santa Cruz' section:
Hope you enjoyed this overview!