There are few bikes out there that would be more easily recognizable with no labels on them than the UK's Orange mountain bikes. Their authentic frames are unique and are either loved or hated by hardcore mountain riders for their appearance. Nonetheless, they are almost universally respected for their performance.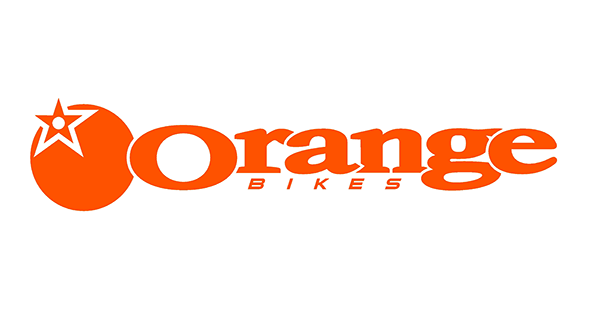 The name Orange is derived from the phrase "All Around Range," which makes a lot of sense when you look at their lineup.
Orange is a bike manufacturer with a lot of experience under their belt. They have been building full suspension bikes since 1988. They started making bikes out of love of cycling and because they noticed a lack of a different approach to mountain biking.
Most bikes out there are built the same, so it would be difficult to say which is which without the brand labels on them. On the other hand, Orange mountain bikes have a distinctive, rugged frame design, uniquely folded swingarm, and a recognizable vintage appearance.
Where Are Orange Bikes Made?
Orange bikes are built in the UK, in a company based in Halifax, which is where the story started in 1988. Most parts are created in-house, by Orange's engineering and design team.
That means that they have all the time and all the freedom they need to tweak individual parts until they are delighted with the result.
However, this is true for their high-end models. Orange entry-level models and some mid-range ones are built in a manufacturing unit in Taiwan. But, from the designing and engineering standpoint, they get just as much attention as the high-end bikes.
Bike manufacturing is often outsourced to other countries to keep retail prices down. Most popular bike brands do it. The difference with Orange bikes is that they do this only for their cheaper models. Their expensive, deluxe bikes are built locally, in Halifax, in your neighborhood.
Who Owns Orange Bikes?
As of 2015, Orange bikes have a new owner. The company was originally founded and owned by Lester Noble and Steve Wade, but they decided that it was time to let someone new continue writing new pages.
The new owner of Orange bikes is Ashley Ball, who also successfully runs Bairstows Sheet Metal in Halifax.
This means that Orange is still not owned by a huge corporate business that would aim to go with the flow and achieve mass production.
They are still a local company that focuses on quality over quantity. Since 2015, apart from the name of the owner, nothing has changed in the philosophy of the company.
---
Orange Mountain Bikes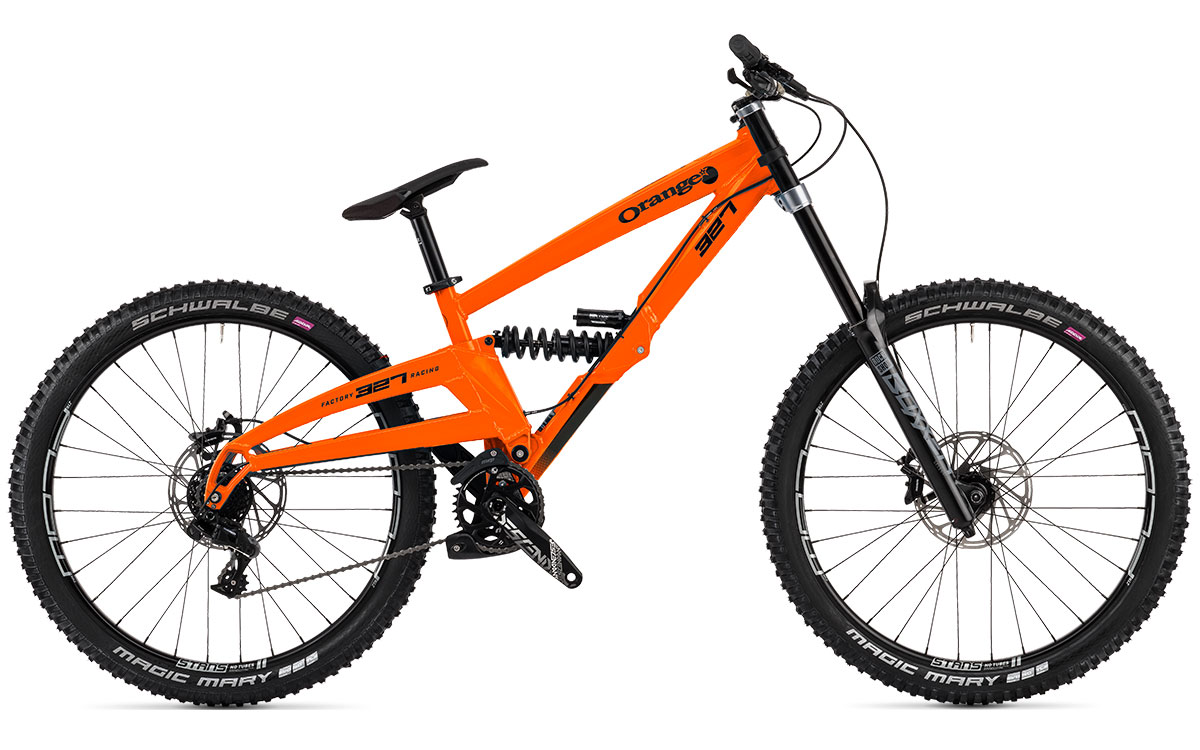 Orange makes different kinds of bikes, but they are most famous for their unique mountain bikes. The most significant part of their lineup is made up of MTBs which are built for various purposes. All of Orange MTB bikes are separated into several categories:
All Mountain/Enduro
Downhill/Gravity
Suspension Trail Bikes
Hardtail Trail Bikes
Hardcore Hardtails
Junior Trail Bikes
The crux of the matter when it comes to Orange production is enduro and regular trail riding. The only bike category where they are lacking models at the moment is cross-country racing. Most of their bikes are intended for real-world trail riding, even though they have some full-on racing bikes as well.
Orange Mountain Bikes selectionOrange bikes include both 27.5″ and 29″ models, with different amounts of suspension travel. Their regular Trail Hardtails typically have front travel between 100 and 130 mm, whereas their Hardcore Hardtails have forks between 130 and 150 mm.
They come with both Shimano and SRAM components and with different types of geometries that suit different riders. The Orange MTB lineup also includes some junior models with 24″, 20″, and 16″ wheels. Moreover, Orange Bikes are famous for their durable aluminum and steel frames that come with a 5-year warranty.
Check Orange's Fun History Section

The high-end models are typically more expensive than other popular brands, but the price is well justified. For your money, you'll get a locally built bike, with innovative solutions, made with precision and dedication.
---
Some of The Most Popular MTB Models:
Let's take a closer look at some of the most popular Orange MTB models. If you were thinking about buying an Orange bike, this is where you should start!
Orange Five
MRRP from £3,200 (approx. $4,030)
Orange Five is by far one of this company's most popular models. This is a full suspension trail bike built around a 6061-T6 monocoque custom-formed aluminum frame. It will set you back £6,400 (around $8,000).
However, for that money, you'll get the best of the best when it comes to components and performance. We really have nothing bad to say about it.
Orange Five is a full suspension bike with 27.5″ wheels. It's categorized under Suspension Trail Bikes on the official website. It has five different builds, but the best and the most expensive one is the Five XTR.
Creme De La Creme Of Orange Bikes

This bike, like all others from this company, has a single-pivot suspension which ensures the highest possible reliability, efficiency, and performance. The Fox Factory 36 Float fork has 150 mm of travel, whereas the Fox Float DPX2 Factory has 145 mm of travel. That's plenty to gobble the hardest of trails
The head angle on this bike is 65°, which is as slack as it gets, while the effective seat angle is 74°. This geometry will put you in the ideal position to smash both the descents and ascents.
Moreover, the Five boasts full Shimano XTR components, with a 1×12 drivetrain. It rolls on Stans Flow Mk3 wheels and Maxxis Minion DHF 2.3″/2.4″ tires. The brakes, of course, are also Shimano XTR. This setup will provide you with the most stability and control you can wish for on the trails.
It is ideal for versatile trail riders who want a do-it-all bike that can descend fast and climb with unprecedented power.
---
Orange – P7
RRP from £1,850 (approx. $2,330)
If you are looking for the best of the best mountain bike when it comes to Orange hardtail bikes, then the P7 is the one you should be looking for. This bike has an unusual geometry that comes with a 27.5″ wheels, a longer top tube than usual, and a slack head tube angle of 65°. This makes handling a breeze, so P7 behaves like no other bike when the going gets tough.
This model is available in two builds, called P7 S and P7 RS. The RS model is more expensive, with better components, so we will be looking at it today. But if you want to save a bit of money, the P7 S model is worth considering as well.
Quality SRAM Components
Orange P7 is a steel bike that comes equipped with high-quality components for a high-quality ride. It hops on a RockShox Pike RCT3 fork with 150 mm of travel and rolls on 27.5″ wheels, which makes for a powerful combination on the trails.
When it comes to gearing and components, P7 has an SRAM XO1 Eagle 12-speed rear mech with a 10-50T cassette and a 32T chainset. The wheels and tires are customizable, so you can choose between different sets and colors for an additional payment. The stock solutions are Race Face Arc 30 wheels and Maxxis Minion DHF tires.
The same goes for brakes. The stock choice is SRAM Guide RE, but you swap them for Hope Tech 3 E4 or Shimano Saint.
All in all, it's a fantastic bike that allows customization so that every rider can tweak it to their liking. It's ideal for riders who are looking for a durable, all-around trail bike.
---
Orange – P7 29″
RRP from £1,850 (approx. $2,330)
The Orange P7 29 model is similar to his 27.5″ brother above. However, there are some crucial differences that experienced riders will notice when hitting the harsh trails.
The first and the most obvious difference are the 29″ wheels, for those who prefer a more powerful and a more head-on approach to mountain biking. This makes it even more potent on the descents and demanding rocky surfaces.
A High-Performance 29er
This model is also built around a Reynolds 525 steel tubing, which makes the bike extremely durable, practical, and versatile. Since it has larger 29″ wheels, the geometry is slightly different. This model has a steeper 66.5° head tube angle, whereas the seat tube angle is the same — 74°.
The suspension is also different compared to the 27.5″ model. The bumps on the trails are dampened with a RockShox Pike RCT3 with 130 mm of travel. Everything else is pretty much the same, including the SRAM XO1 Eagle 12-speed drivetrain and the customizable brakes, wheels, and tires.
So, if you love the Orange P7 philosophy, but you want to give 29″ wheels a try, this is the right choice for you!
---
Orange – Crush
RRP from £1,500 (approx. $1,890)
The Orange Crush Pro is a more affordable mid-range hardtail bike from this British manufacturer. But it still has a lot to offer for the average trail-smashing enthusiast. The basis for this bike is a 6061-T6 custom-butted OS aluminum frame, which is quite durable. It's stiff enough to ensure great performance, yet soft enough to save your back from destruction.
The head tube angle on the Crush Pro is slacker than what you'll see on most trail bikes. With 64°, it's lower and longer than ever before, which means that you'll feel more confident to take controlled risks on your rides.
Great Value for Money
The Orange Crush Pro is available with both 27.5″ and 29″ wheels. The 27.5″ model is fitted with a Fox 34 Performance fork with 150 mm of travel, which is known to have the best ratio of bang for the buck.
Further back, this mid-range hardtail model touts quality but affordable SRAM components. The rear derailleur is an SRAM GX Eagle 12-speed, whereas the cassette is an 11-50T SRAM NX Eagle.
The bottom bracket is an SRAM GXP which offers plenty of clearance from the ground. It will allow you to go harder over bigger obstacles.
The wheels and tires on this model cannot be customized before purchasing. The default setting is a pair of Kore Realm 3.0 wheels and Maxxis Minion DHF 2.6″ tires.
As you can see, these are quite massive, which makes this bike a versatile and unforgiving trail machine.
Finally, Shimano SLX brakes are known to have a lot of value for the money, and the 180 mm rotors will stop the bike on a dime whenever necessary.
So, if you want a quality hardtail trail Orange bike that does not require you to break the bank to own it, you should definitely consider the Crush Pro model.
---
Orange – Stage 6
RRP from £3,900 (approx. $4,915)
The Orange Stage 6 model is one of the best bikes you can buy from this Halifax-based manufacturer. It is a full-suspension model with a splendid 6061-T6 Monocoque UK Formed Custom Aluminium Tubing frame. This is one of their best-selling 29″ models, which is all about the best possible performance.
Apart from jaw-dropping components, as you will see shortly, Stage 6 also features discreet internal routing, a 5-year warranty, and 10 attractive color options. Therefore, it has both the looks and the brains.
Flat-Out Performance
This bike makes no compromises and shows no mercy to the trail beneath it. It has massive amounts of travel which allows it to behave like it owns the rider and not the other way around. More precisely, upfront, the Fox Factory 36 provides 160 mm of precise travel, whereas the Fox Float X2 Factory offers 150 mm of travel in the back.
The 12-speed drivetrain is composed of an SRAM XO1 Eagle rear derailleur, an SRAM CS XG 10-50T cassette, and an SRAM GX Eagle chain. Therefore, like all other Orange bikes, it offers more than enough gearing to get you up any hill.
The wheels and tires on this admirable machine are a combination of Stans Flow Mk3 and Maxxis Minion DHF 2.5″/2.4″ inches wide.
The stock brakes are Hope Tech 3 E4, but for some extra bucks, you can fit it with a pair of Shimano Saint. You can also fit it with Hope F20 pedals, or you can order it without any and use the ones you already have.
There is little we would add to this bike or detract from it. It is the perfect choice for confident and capable riders who need a racing all-mountain/enduro machine.
---
Orange – Stage 4 (390)
RRP from £3,700 (approx. $4,660)
Stage 4 is another esteemed member of Orange's full-suspension 29er family. If you remember the old Segment model, this bike is its replacement. In the process of making it, it was redesigned, redefined, and improved where the Segment was lacking.
The result of this endeavor is a mean machine with short travel and pretty big shoes. All of the exciting components and tidbits are fitted on a recognizable 6061-T6 Custom Butted OS Aluminium frame, which is seen on many models from this company.
The New and Improved
Stage 4 is a full suspension 29er XC trail bike with 120 mm of travel up front and 110 mm of travel on the rear end. It has a Fox Factory 34 Float fork and a Fox Float DPS Factory rear shocks. The low travel makes this bike extremely fast and responsive when cornering, whereas its 29″ wheels allow it to go fast on the harsh descents and flats.
When it comes to the components, Orange engineers have separated the wheat from the chaff and equipped the Stage 4 model with the best parts. As a result, you have an SRAM XO1 12-speed rear derailleur, SRAM Carbon chainsets, and SRAM GX Eagle shifters.
This bike has a steep 67.5° head tube angle and an effective seat tube angle of 74.5°. This combination puts you in a more upright position, which will give you more control over the handling when you need it the most.
Thanks to the low position and specific angles, Stage 4 goes where the average short-travel XC trail bike cannot even imagine treading.
---
Orange – Alpine 6
RRP £3,300 (approx. $4,160)
If you want the best of the best and you do not hesitate to spend upwards of $8,000 on a breathtaking all-mountain/enduro bike, then you are at the right place. This beast of a bike has 6061-T6 Monocoque UK Formed Custom Aluminium Tubing that rolls on 27.5″ wheels.
With its long-travel and high-end Shimano components, there are few obstacles on the trail that you will have to go around instead of over.
Long Travel and Slack Geometry
The new Orange Alpine 6 is longer, lower, and more capable than ever before. It has a super-slack head tube angle of 64° and a seat tube angle of 72°. This geometry puts the front wheel far in front of the rider, so you can attack rocks, roots, and bumps with more fervor.
The Fox Factory 36 Float fork offers 170 mm of travel, and the Fox Float X2 Factory rear suspension provides you with 165 mm of travel.
We mentioned high-end Shimano components and we meant it. The Alpine 6 model sports a full Shimano XTR drivetrain, which is capable of winning races with the right pair of legs. The brakes are also Shimano XTR, with 203/180 mm rotors, which are necessary since this bike can go fast on the trails.
If you're willing to pay more, you can fit it with some accessories as well, such as fenders, a pump, a bike box, and a derailleur hanger.
If you are racing-oriented or you plan to become and you want to compete in the all-mountain/enduro category, then Alpine 6 is the right tool for the job. All you need to do now is choose one of the 10 colors on offer.
---
Orange – Four
RRP from £3,000 (approx. $3,780)
Orange Four is the Halifax-based company's attempt to make the lightest and strongest short-travel trail bike that has ever been made. We can say that they have absolutely succeeded, and a horde of satisfied riders online confirms it as well. Short travel means that the frame takes less beating, which allowed the engineers to shave off some material where it was not necessary.
This Orange model is part of the 27.5″ family and comes just under the Alpine 6 in the hierarchy when it comes to the components.
A Light and Tough Build
The first thing worth mentioning in this part of the overview is the mighty drivetrain. It's made of Shimano XTR parts, offering 12 wide-range gears. The XTR cassette has a range of 10-51 teeth, which helps this bike climb like a mountain goat.
The steeper than usual head tube angle of 67° also helps here, by pulling the front wheel closer to the rider and putting more weight on it when climbing.
The Fox 34 fork equips you with 130 mm of travel, and the Fox Float DPS rear shocks gives you 120 mm. That's more than enough to roll over bumps, but makes this bike more suitable for faster and bendier trails.
Like other high-end Orange bikes on this list, the wheels and tires are Stans Flow Mk3 and Maxxis Minion DHF. The brakes also come from the Shimano XTR groupset, which is as good as it gets.
If you want a fast and light trail bike that is capable of going fast and leaving everyone behind on the climbs, then the Orange Four model is worth every cent.
---
Orange Electric bikes
The UK-based Orange Bikes have perfected their MTB line, so they have decided to challenge themselves and give electric bikes a try as well.
At the moment, the Orange Ebikes collection has just one model, called the Surge. It is based on the Alpine 6 model, but even better than it thanks to some high-tech solutions. This is a full suspension model on which the engineers and the designers have gone all in and did not save funds or creativity.
The Surge model features Shimano's tried and true E8000 pedal-assist system. It gives you just enough of additional juice when you need it the most. This motor is quite small, so there was no need to sacrifice the geometry seen on the Alpine 6 model.
One thing that makes Orange Ebikes extremely versatile are the four modes of the motor. These include:
ECO – Maximizes the range
TRAIL – Encourages sports riding
BOOST – Maximum support
WALK ASSIST – Gradual assist for pushing the bike
The maximum power of this motor is 500W, which is more than enough to feel a huge difference when riding. The battery can be easily switched on the trail, so you can do two-battery rides without any fuss.
Hopefully, the Orange Ebikes selection will grow in the future, as there are more and more people who recognize their benefits. They are ideal for riders who are dealing with injuries, need to adapt better to the creeping old age, or just want some additional excitement on the trails.
---
Orange Road Bikes
Even though Orange is a company that keeps its main focus on mountain biking, they have made a couple of excursions into road biking as well.
At the moment, they have just one road-ready model called R9, but it is a good one. It comes with the best of the best SRAM components, including SRAM RED and SRAM RED eTap. This model also retains the rugged, recognizable Orange tubing, but the frame and fork are made of lightweight and stiff carbon.
If you are looking for a light, nimble, and fast road bike that will allow you to win races, you should consider it. R9 comes with disc brakes, which is a legacy that remains from the Orange MTB models, so it's more suitable for lots of climbing and descending.
---
Urban And Cross/Gravel
Orange also offers one affordable urban model with flat bars that's ideal for long daily commutes and fitness rides. It's called Speedwork, and it's built around an aluminum frame and 29″ wheels. Therefore, it's capable of tackling both the city streets and off-road commutes.
Orange could not resist but give Cross/Gravel bikes a try as well. They are becoming more and more popular today, so the company decided to cover that section of the market as well.
At the moment, there are two models on offer called RX9 RS and RX9 PRO. Both bikes have wide 700C wheels and drop bars, coupled with quality Shimano and SRAM components. In terms of pricing, they fall into the mid-range category, so they might not win any big races.
However, they are ideal for adventure rides and off-road trips, intended for riders who like going off the beaten track.
---
Customizations, Sizes, Warranty…
A critical feature of Orange bikes that needs to be mentioned is that they are highly customizable. When purchasing your dream bike from Orange bicycles, you can choose the color of the frame, the color of the decals, the build, the components, and more.
Typically, there are at least 10 colors that you can choose from, along with the same number of decal colors. Some of these choices come free of charge, but you'll need to pay more if you want one of the special ones. Depending on which combination you choose, you can end up with a unique-looking bike.
You can also choose the build of the bike, as each model comes in several variations that dictate the price. Even within one build, you can change certain components such as the brakes, wheels and tires, pedals, headset, and so on. Thus, you can tweak it until it's perfect for you.
The bikes are typically available in three to five sizes, marked XS through XL. Therefore, regarding most bikes, it should not be difficult for you to find the right size, unless you are extremely short or extremely tall.
Finally, due to the fact that Orange makes their frames in-house, they are able to give 5 years of warranty on them. This is more than many other bike brands out there, which tells you how proud of and how confident they are in the quality they offer.
---
Any Room for Improvement?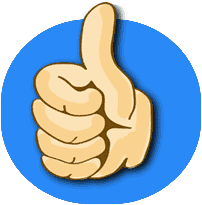 In the section above, we've mentioned all that is good about Orange bikes. There is a lot of good, but as nothing is perfect, there are some downsides to buying one of these UK-made bikes.
First of all, they are quite pricey. Compared to other popular manufacturers, you could probably get better components for the same amount of money.
But, the high price is justified by the unique character and design that Orange bikes have, the fact that they are built in the UK, and the fact they are sturdy and durable.
The Orange frames used to have some cracking issues in the past. However, the engineers did a great job and eliminated these faults. That is why they now offer 5 years of warranty on the frames. Even if something does happen, you are likely to get a new frame.
Last but not least, for some reason, riders who buy Orange bikes do not have the best reputation in the cycling community. They are seen as show-offs whose skills do not reflect the money they spend on a bike. But, we encourage you to break the stereotype and prove to everyone that they are wrong.