Although the thousand dollar mark is considered as an entry-range among seasoned cyclists, there is still plenty of good quality yet affordable bikes on the market.
Many of us, recreational cyclists, are looking for a new bike in 2021, and this is the amount we are willing to pay.       By today,       the selection of bikes and components has increased drastically over the past decade, and down here you'll find a selection of the best entry-level mountain bikes for just under the thousand dollar mark!
---
What to expect from a $1,000 price tag in 2021 –
This list of components was not as common just five years ago!
Aluminum frame
Wheels – 27.5″ or 29″ – Depending on frame size & bike model
Suspension – Coil fork – Generally 100-120mm travel
Front Chainring – Preferably

1x

.

2x

front cogs are a standard
Disc Brakes – Hydraulic – Mechanical brakes are not as common anymore
Clean and modern design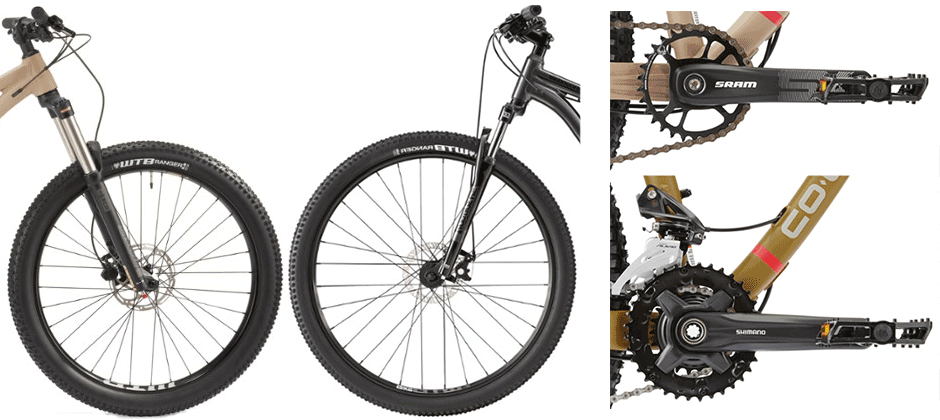 27.5″ vs 29″ wheels
27.5″ (650b) mountain bike wheels are more suited for technical tracks. The geometry of the 27.5-wheel bike is best suited for shorter, or average-height riders.
29er wheels are best suited for faster trail riding. The geometry  of 29-inch wheel bikes is designed for taller riders.
---
new

!
Diamondback – Line 275
Best for XC / Trail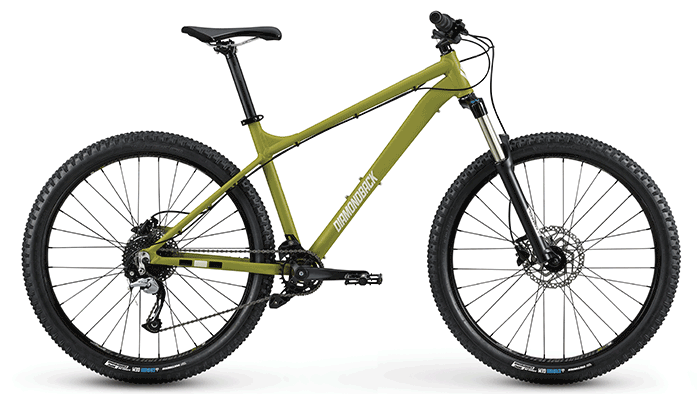 MSRP: $900
Jenson USA / REI.com
Fork: SR Suntour XCR, 120mm travel
Frame: 6061-T6 Aluminum frame
ISCG-05 Chain Drive
Drivetrain: Shimano Acera M3000 Shadow
Brakes: Radius BG-960 hydro
Tires: 27.5″ x 2.35″
---
1

. Cannondale – Trail 6 '2021
MSRP: $825
REI Co-op
Cannondale Trail 6 is the epitome of a straightforward trail bike. Great for beginners and casual off-road riders. It's a bike that does well on aggressive XC rides, moderate downhills, and also climbs nicely. All that thanks to its versatile geometry and clever design solutions. Although this is far cheaper than you'd normally go for – it still does a great job for the price!
SmartForm C3 Alloy frame
2×8-speed Shimano Acera & Altus
XS,S 27.5″ / M-XL 29″ wheels
100 mm fork travel
Hydraulic disc brakes
68.0° head tube angle
Cannondale Trail 6 is on this list not because it is much better than all the other bikes shown here, but because it is a tried and true choice. Cannondale's Trail line has been around for a while and has been pretty much perfected to smash XC routes and trails. The head tube angle is 68.0° on the S frame and 68.5° on larger frames, which is slack enough to let you approach obstacles more aggressively.
However, a longer stem will still center you over the bike and give you a good overview of the trail ahead. Trail 6 brakes with Shimano's MT200 hydraulic disc brakes and 160mm rotors and shifts its 16 gears with the done & trusted Shimano Altus (f) & Acera (r) derailleurs. Tires are 2.25″ wide on all versions, while the wheel size varies from XS, S – 27.5″ and 29″ for M, L, and XL frame sizes. If you're in the market for your first XC or trail bike and you want an affordable option, Cannondale Trail 6 is a safe choice by a huge bike brand!
---
2

. Marin – Bobcat Trail 3 29″

A New 2022 Release!
MSRP: $819
Jenson USA
Best for recreational mountain bikers, this nice and glossy Bobcat Rail 3 is a sweet deal during this time when cheap mountain bikes are hard to come by online.
Marin bikes is a large bike brand like Cannondale, Trek, Scott, Merida, and this is their version to hook up new mountain bikers. By looking at the specs, they have managed to succeed on their approach rather well! The Bobcat thrives on lighter trails by offering a nice and smooth ride, both on the hills and urban areas alike. Best for beginner or intermediate mountain bikers, this truly is a catch if you are looking for a new 29er mountain bike to get out on the trails.
The best features about the bike are the lightweight aluminum frame, 29er wheels, and hydraulic disc brakes. The 2×8 drivetrain is standard at this price tag, and Shimano Altus is a more advanced technology than the commonly used Shimano Tourney. Long story short, for $800, there is more than enough of an XC/Trail mountain bike on the budget!
2×8 speed
Shimano Altus drivetrain
120mm travel SR Suntour XCM HLO coil fork
Hydraulic lockout
Tektro M275 hydraulic disc brakes
180/160mm rotors
6061 aluminum frame
29×2.25″ tires
---
3

. Co-op Cycles – DRT 1.2

Best XC Race Model – Lots of Travel and Even More Grip
MSRP: $999
REI Co-op
Co-op Cycles – DRT 1.2 is one of the best choices from the numerous DRT family of trail bikes. Its affordability is just one of the reasons why we opted to include it in our top 10 rosters.
The DRT 1.2 offers possibly the most bang for the buck in several areas, such as components, tires, and the overall design! Thanks to its longer travel and wide-range gearing, this bike will enable you to ramp up the speed on the flats and climb efficiently as well. It does not have a dropper post, but it can be easily fitted with one.
One of the highlights of the DRT 1.2 is its capable WTB Trail Boss tires. They are 2.4″ wide which gives you plenty of grip when tackling tight bends and loose surfaces. The wheels are 27.5″ on sizes XS through M and 29″ on larger frames. Next is the dual-piston SR Suntour XCR front suspension with 120 mm of travel. That's the best option from this Suntour's line. All cables are internally routed so DRT 1.2 has pretty clean lines.
Aluminum frame
2×9 Shimano drivetrain
27.5″/29″ wheels
120 mm fork travel
69° head tube angle
Shifting is relegated to Shimano Altus and Alivio groupsets and braking is enforced by Tektro hydraulic discs. There are 18 gears on disposal, which is an excellent range for all terrains. DRT 1.2 is a remarkable choice for performance-oriented riders who are getting back into the trail racing game or are just taking their first steps.
---
4

. Norco – Storm 4

Best value mountain bike
MSRP: $719
evo

Besides the strict looks, the Storm 4 is equipped with everything to get you from A to B through the varied terrains! It's got the essential mountain bike components such as the 27.5″ or 29″ wheels (Depends on the frame size), 100mm travel SR Suntour XCE28 front suspension, and Shimano Tourney/Altus derailleurs, and hydraulic disc brakes!
Whether you are looking for an all-rounder bicycle or simply a commuting 'tool' to get you through the rougher surface, the Norco Storm 4 is well equipped for a great multi-purpose use for sure. The only downside is the 3×7 drivetrain which is not the best compared to 1×10, or 2×8 speed drivetrains.
XS, S, M – 27.5″
L, XL – 29″
Norco Storm 5 – MSRP $639
---
5

. Devinci – Riff Deore '2021

Best women's 29er hardtail MTB with a 1x front chainring 🏆
MSRP: $999
Jenson USA
Bikes like this Devinci are very hard to come by at tight times like now – the summer of 2021.
At under $1,000, Devinci has managed to squeeze a nice set of components into one – a nice-looking women's-specific mountain bike. You'll get an air fork, 'one-by' drivetrain by Deore (!) and hydraulic disc brakes which are a must-have for any recreational and mid-level mountain biker. There's nothing to add or remove the bike if you are looking for a off-road commuter that has the capability to tackle most trails, hills, descents, and ascents alike. The air fork works wonders compared to the coil fork, and the MT200 brakes are one of the most solid go-to brakes for seasoned mountain bikers alike.
As the 1×10 drivetrain is not as common as the 1×11 or 1×12, the Deore can be trusted for sure. As it is a entry-level 1x drivetrain, the rear derailleur and chain won't stress out the derailleur too fast which improves the longevity of the components as well. The 11-46tooth cassette is a nice mixture of XC and trail riding preferances. A perfect choice for recreational female mountain bikers, two thumbs up!
SR Suntour 100mm air fork
10-speed Shimano Deore
Shimano MT200 hydro disc brakes
29×2.4″ on V2 Comp db rims
---
6

.

Diamondback – Lux 2

Best Women's MTB under $1,000
MSRP: $1,000
Diamondback
This is a superb women's trail mountain bike. Rocking a solid geometry and components that will definitely stand the test of time on moderate trails.
The Lux 1 is an aluminum MTB with 27.5″ wheels and the corner-stone of this bike is obviously the high-quality RockShox 30 Silver TK front suspension with 100mm of travel. Also, you'll find hydraulic disc brakes and a 2 x 9-speed drivetrain by Shimano Alivio. Whether you need a bike for fitness, exploring, or simply for commuting through urban areas with some gravel and off-road paths.
Besides, Diamondback is a well-known and trusted bike brand that you can count your money and reliability on.
---
7

. Marin – Wildcat Trail WFG 5 🏆

The best combination of components!
MSRP: $939
Jenson USA
The second Marin bike on this list, the WildCat is a well-equipped bike on this list for obvious reasons.
The bike comes fully equipped for trails, and there's a $61 leftover you can save for something else! This is a bike for cyclists who know how to tackle the trails. When choosing a mountain bike, you can't compromise on quality, and Marin is definitely a bike brand to go for.
It's sort of unbelievable that Marin has managed to combine such great-value and super durable components into a three-digit price tag!
27.5×2.25″
120mm travel
11-speed Shimano Deore
Hydro brakes
Marin Wildcat hardtail MTB for Women – evo.com
120mm adjustable travel with a lockout is most likely what defines the aggression of the trail rides. Also, the single front cog drivetrain is a nice upgrade. The shifters are made by microSHIFT, a new rather name in the mountain bike scene who has been rising fast. SunRace cassettes are also well proven to offer an excellent alternative to SRAM and Shimano! There's literally nothing to add or remove about this bike to take your riding to a next level.
---
8

. Diamondback – Atroz 1

Best budget full-suspension mountain bike
MSRP: $1,000
Diamondback.com/
The Atroz 1 is built around Diamondback's butted 6061-T6 aluminum frame and a 120mm travel front and rear. It is truly unbelievable to see a full-suspension mountain bike under $1,000 by such a known brand. Although the quality of components are aimed towards beginner/recreational cyclists, it still allows the rider to explore a variety of trails on a clear budget!
Aluminum frame
2×9 Shimano drivetrain
27.5″ wheels
120mm travel front and rear
The Tektro Mechanical Disc Brakes are coupled with 180/160 mm rotors, so you can definitely stop on a dime. Another thing we appreciate is the Shimano Alivio/Acera components with 18 gears and a 36T x 22T granny gear for challenging hills. If you want a foolproof full-susser with responsive handling and capable components, Atroz 1 is the best choice. Just keep in mind that this bike sports entry-level components that might not be suitable for challenging downhill tracks. Instead, gravel roads, single trails or urban commuting would suit this bike's build the best!
---
9

. Mongoose – Tyax

Comp

,

Sport

, and

Expert

Best beginner's mountain bike
Mongoose Tyax is among the cheapest choices you can get on our list. That's why it is an excellent option for beginner riders who are just learning the ropes about mountain biking. Don't let the price fool you – cheapest does not automatically mean the worst, all bikes on this list are reliable and will ride well for years. For that money, you get a nice combination of a quality aluminum frame, Shimano components, and obviously a nice, vibrant paint job.
Apart from the features we mentioned above, The Mesa packs several other nice surprises. The first one is the fork with 100mm of travel, and hydraulic disc brakes by Tektro. The 29″ wheels allow a beginner mountain biker to get a nice touch of handling and braking alike.
Aluminum frame
29″ wheels
Hydraulic disc brakes
100 mm fork travel
We can only recommend the Mongoose Tyax to anyone who wants a versatile and affordable trail bike to have fun on and learn the basics of mountain biking.
---
10

. Rocky Mountain – Fusion 30 '2021

2021 Rocky Mountain hardtail mountain bikes start as low as $749
MSRP: $899
Jenson USA
Here we have the newest addition to the selection – the Fusion 30 for 2021. The bike is perfectly suited for recreational cyclists who are looking for a reliable mountain bike with the latest technologies.
Well suited for those who want a bike that's capable of tackling light trails with comfort, while having the capacity for demanding trails – the Fusion 30 is specced for anything. Although we'd say that trail-ready hardtail race bikes start from around $1,500, the Fusion is equipped with everything you need.
Shimano Deore 1x10speed
Shimano MT200 hydraulic disc brakes
100mm Suntour XCR32 Lor, Air-sprung forks
6061 Aluminum frame
29″ x 2.4″ tubeless-ready tires
For $899, it sure is a steal – especially at times right now where most bikes have been sold out! Tubeless-ready wheels and tires, 1×10 drivetrain by Deore, and 100mm air suspension is something to rely on this deal to be among the top competitors.
---
11

. Ghost Bikes – Lanao 4.7

Best women's all-mountain hardtail under $1k
MSRP: $850
REI Co-op
Ghost Lanao 4.7 is the perfect blend of a dirt jump and a trail hardtail bike. It's ideal for beginner women riders. If you have money for only one bike and you want to put your foot in different disciplines and see where you fit the best, then Ghost Lanao 4.7 is the right tool for the job. This is a women's all-mountain bike with nimble geometry and an upgradeable design.
Aluminum frame
2×9 Shimano drivetrain
27.5″ wheels
100 mm fork travel
69° head tube angle
Nimble Geometry and Plenty of Clearance
Ghost Lanao 4.7 is a seriously capable bicycle with a seriously low price. The frame has a 69° head tube angle which will give you excellent control in tight corners. In combination with the 100 mm SR Suntour XCM fork, you can attack obstacles from a much better angle. This bike comes with Continental X-King SL tires that are 2.2″ wide and 27.5″ in diameter. That guarantees traction and responsive handling. The frame has enough clearance for even wider tires, so you can go crazy on the trails. Lanao 4.7 has a 2×9 drivetrain with Shimano's crankset and cassette. The derailleurs are Shimano Acera and Deore, which is a pretty good mid-range choice.
This bike brakes with Shimano's hydraulic discs, which get decent reviews on MTB forums and sites. So if you need just one cheap women's MTB to rule them all, Ghost Lanao 4.7 will give you the most versatility and immeasurable fun.
---
12

. Trek – Marlin 7

Best affordable mountain bike by a big mountain bike brand
MSRP: $800
Trekbikes
Trek Marlin 7 is definitely a bike that deserves to make it on our list due to the plethora of decent features it packs at a very low price. You most certainly won't win the DH Championship with it, but you might win all of the challenges against your trail friends.
The Alpha Silver Aluminum frame that Trek Marlin 7 is built upon can be seen on much more expensive bikes because it offers the perfect balance between strength and low weight.
A good frame is the prerequisite of a good trail bike as it allows you to upgrade the bike in the future. That way, you can extend its life span significantly.
A Bike with a Place in Everyone's Garage
One of the reasons why Trek Marlin 7 would find a place in everyone's garage is because it is simple, affordable, and very fun. It has a RockShox XC 30 fork with 100 mm of travel, so you can ride it on trails, XC tours, and singletracks. The Bontrager XR2 Comp tires are 27.5″ or 29″ in diameter, depending on the frame size, and 2.2″ in width. These are dimensions that offer nimble and responsive steering, as well as fast and grippy cornering. Hydraulic disc brakes will help in this area as well.
Aluminum frame
2×9 Shimano drivetrain
27.5/29 wheels
100 mm fork travel
69.5° head tube angle
The 2×9 drivetrain with Shimano Altus/Acera groupsets gives you 18 wide-range gears to ride like a granny or stomp the pedals. If you have just $800 to spare and your requirements are fantastic looks, high-quality frames, and reliable components, you'll be happy with Trek Marlin 7 no matter if you are a beginner or an enthusiast.
---
13

. Felt – Dispatch 9/80
Dispatch 9/80 is Felt's most affordable 29er bike you can get. It's a fast-rolling bicycle on hard-packed trails and tracks, which makes it excellent for cross-country riding. However, it's still more than capable of some serious mountain biking in the woods and on mountains.
We decided to include Felt Dispatch 9/80 on our list because it is such a versatile bike. It's made with Felt's lightweight F-Lite aluminum frame that has a replaceable derailleur hanger and IS disc mounts. But there's more that you'll get if you choose to buy it.
Dispatch 9/80 has a strange name, but it has a common suspended fork — the SR Suntour XCT-HLO. You see it often because it is an excellent choice for the money. It provides 100 mm of travel, preload, and hydraulic lockout.
This is a surprisingly lightweight bike due to the 1×8 drivetrain that sheds weight and leaves enough range for arduous climbs, fast singletracks and rail-trails.
Felt Dispatch rolls on Kenda Kadre tires that are 2.1″ in width. That's another feature that adds to this bike's speed and sharpness. Other features worthy of notice are the Tektro hydraulic disc brakes, which are simply unnegotiable on 29er trail crushers. They have mad stopping power and are much easier to maintain than all other types. The main takeaway is that Felt Dispatch 9/80 is one of the best 29ers money can buy on this list. It's a high-performing and high-quality bike that's easy to upgrade in the future.
---
14

. Rocky Mountain – Growler

We've saved the best for last!

MSRP: $999
Jenson USA

Check this out: 29″ wheels, super-wide tires, long-travel, 1x drivetrain… What more could you ask for? Rocky Mountains Growler packs all of these features and a lot more. It's a fantastic trail bike that will dominate technical climbs and wreak havoc on uneven ground. Rocky Mountain Growler is a perfectly fitting name for this bike as the Canadian Rocky Mountains have little to offer against it. It has a seriously slack geometry and the highest amount of front travel that you can get in this price range.
Confidence-inducing extra-wide tires
The Growler is built on a rock-solid 6061 aluminum frame with a threaded bottom bracket and a tapered head tube. Therefore, it can be easily upgraded in the future. It is also dropper post compatible if you want to take your downhill skills to another level.
Aluminum frame
1×9 Shimano drivetrain
29″ wheels
130 mm fork travel
64° head tube angle
WTB Trail Boss tires are 2.6″ wide, so you can approach berms with speed and cruise over rocks. We think the star of the show is the Suntour XCM34 DS fork with 130 mm of travel which is excellent for rough descending and fast times on bumpy flats. Shimano Altus rear derailleur operates a 1×9 drivetrain and supplies you with enough gears for slow stubborn hills and fast accelerations when the terrain evens out. Shimano's dual-piston MT201 hydraulic disc brakes do not need much introduction. They get the job done without nagging or bragging. Rocky Mountain Growler is a fast downhill crusher and an excellent choice for under $1,000.
---
Conclusions
When choosing a new mountain bike, make sure to adequately process your needs and skills. A thousand dollars is a large sum of money that gets you a nice bike for years, so take your time to choose the one that suits your needs best.
How much to pay for a mountain bike in 2021?
Although entry-level mountain bikes start as low as $500, remember that these bikes are equipped with super basic components and often a rigid fork. You'll find cheaper hardtail MTBs on Amazon, but we wouldn't personally recommend anything below the $500 – $600 mark.
For $1,000, there are many decent MTBs that are equipped with a nice set-up that can be taken out to meet some rough trails as well. Check out the Merida Big Nine 400 Review which is a $999 single front chainring, hydraulic disc brake 29er MTB.
Overall, mountain bikes under $1,000 are great for recreational riding on gravel roads, or competing on XC races alike.
The process of buying a new bike:
Know your skills & limits – Check out the Type
Evaluate your budget
Study the market – see what can you get for the budget, and what's hot
Seek out a bike and do a research
Commit to a one
Make sure to get the right size by looking up each bikes size chart
Enjoy
What size mountain bike to buy?
Check out each bikes' size recommendation charts to find you the most suitable model. If you fall in-between two sizes, it is recommended to choose a size larger when your legs are above average and a size smaller when your arm span is shorter than your height.
27.5″ vs 29″
27.5″ wheels, also known as the 650b, are well known in the mountain bike scene by having slightly better acceleration, and this wheel size is also better for technical tracks whereas the 29″ wheels are known to have better roll-over capabilities, therefore more stable on higher speeds.
Shorter riders find 27.5″ better than the 29″ wheels.
What are the different types of mountain bikes & travel range?
XC – up to 100mm travel
Trail – 100-130mm travel
All-Mountain – 130-160mm travel
Enduro – 160+ travel
Downhill/Gravity – 180mm+ travel
Tube vs tubeless MTB tires & wheels
The thousand-dollar mark allows us to look into some bikes that come with TLR (Tubeless-ready) wheels. The main goal of mountain bike tires is to offer the best possible traction, which is achieved by having the right amount of pressure inside the tire.
High-performance & advanced cyclists prefer to use TLR wheels & tires set-up.
Beginner, recreational and intermediate cyclist don't mind using tubes.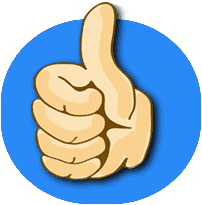 ---
RELATED
Best of – 100-130mm XC & Trail   /   130-160mm Trail & AM   /   150-180mm AM & Enduro
Best Mountain Bikes of 2021    /    Best MTBs Under $500    /    Cheap Best Mountain