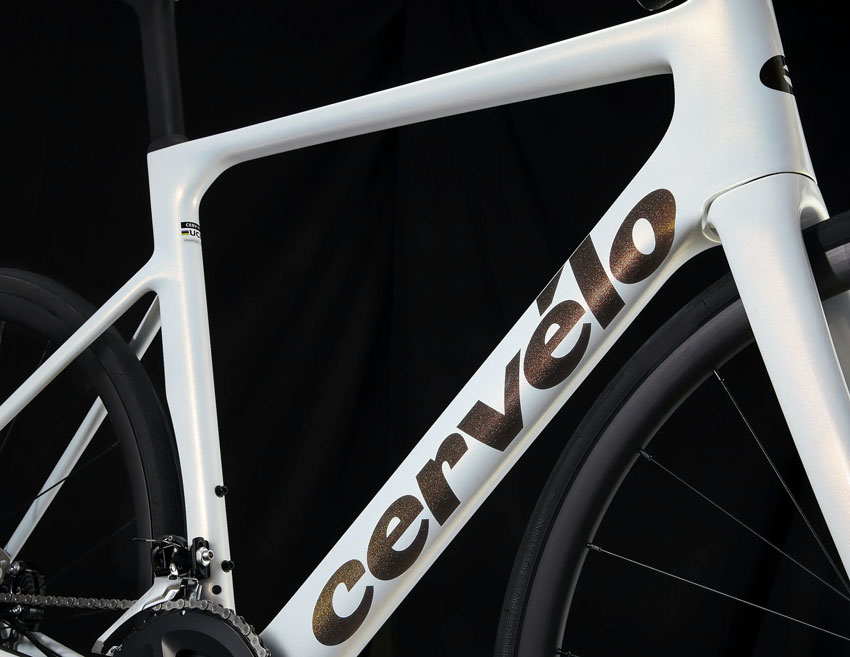 The global demand for light, reliable, and fast bikes is always increasing and manufacturers are dedicating more time than before towards R&D. It's a well-known fact that bicycles are good for the environment, so their preference in the future as a means of transport is predicted to increase.
Cervelo has spent many years developing the near-perfect bike to suit the needs of most riders. Their design and development team has spent countless hours to achieve perfection with their models and has equipped their bikes with various purpose-built components that compete well with opponents.
This Cervelo bikes review will shed some unbiased light on what is unique about one of the best bike brands out there and showcase the various models on offer.
About Cervelo Bikes
---
The Cervelo bike company has its headquarters in South Carolina, USA, but has a vast distributor and maintenance network globally to assist with sales and service. Like many successful multinationals today, it started off in a basement and has grown into a respected company.
Featuring bicycles built for a variety of riders, Cervelo mainly focuses on 3 bicycle types but offers multiple models. They boast one of the strongest teams of engineers in the industry and have been perfecting their designs since their formation in 1995.
Cervelo was started off by Phil White and Gerard Vroomen in Montreal, Canada, and the name Cervelo was derived from a French and Italian word that translates to Brain Bike. They gained fame after their bikes started winning national championships in Canada and Germany and now offer sponsorship for various global teams, having bagged multiple awards over the years.
As of May 2011, Gerard sold off his shares and the company is currently owned by Pon Holdings, a giant in the biking world. He does, however, still maintain minimal involvement as a member of the board.
Cervelo's Technologies
---
Cervelo, a trendsetter in the biking industry, has been using carbon to manufacture their frames since the 90s – a period during which steel was more preferred.
Gerard, one of the two founders, is an expert researcher in bike dynamics and brought in his technical expertise to design some of their best bikes.
Most Cervelo bikes are designed using computational fluid dynamics and computer-aided design software for the best possible design structures. The bikes are then put through a wind tunnel to simulate how aerodynamic it is and what alternations can be made for improvements.
Cervelo has various proprietary technologies that they are proud of, while their focus is mainly on 5 design features that have helped them create some legendary bikes: stiffness, aerodynamics, weight, ride quality, and design.
Professional Cycling
---
Cervelo is a big name in the professional cycling world and has gathered many podium finishes. In 2015, the company signed a 5-year contract with the British cycling team and they said it was the most aerodynamic bike they had ridden.
One of their earliest significant victories was in 2003 at the Tour de France and their bikes are still preferred by many famous riders in the biking world. They have since gathered pole positions at various competitions and are working towards continuing this streak.
Considering Cervelo bikes started in a small basement, they have accomplished a lot within a brief time and have received multiple awards and recommendations for their design and builds.
This year, they won the Design and Innovation Award for the Cervelo R5 in the road bike category. It's said that the R5 is one of the best bikes to take on both treacherous climbs and competitive races.
Cervelo Bikes Lineup
---
Road Bike Models
---
Cervelo has built their road bikes for almost every type of enthusiastic bike rider – from beginners to Tour De France champions. The R series bike chassis is well-balanced, an all-rounder, and remains lighter than most of the competition.
The overall build is classy yet stylish, appealing to a variety of riders of all ages. If you are looking for a fast, light, and stiff road bike, specialists highly recommend any of the following best road bikes made by Cervelo:
R5

S5

Soloist

Caledonia-5

Caledonia

P5

P-Series

Aspero-5

Aspero

R5 – CX
On their road bikes, Cervelo offers excellent drivetrain responses and a smooth ride with good bike geometry. While the price range is not the lowest, most would agree they're worth the money, with the base model of Cervelo road bikes starting at $3,200 and the top models retailing at a whopping $13,000.
If you are seeking a prestigious, competitive, and lightweight road bike, Cervelo road bikes are definitely up your alley. They are recommended by many professionals globally and can be customized to suit your taste preference.
Time Trial and Triathlon Bikes
---
When it comes to time trials and triathlons, Cervelo offers record-breaking bike builds. Cervelo TT bikes and triathlon bikes are very efficient and built to go fast with an overall build that is unique, aerodynamic, light, and designed to travel long distances.
The base model Cervelo triathlon bike, the P-Series 105, starts off at a reasonable $3,500, while the higher-spec P5 Dura-Ace DI2 comes with a price tag of $12,500.
The R&D team has spared no cost in their most unique-looking Cervelo tri bike yet, the PX. At first glance, most people agree it looks like a space-age bike – this state-of-the-art piece of machinery is an eye-turner and looks like aliens designed it.
The Cervelo PX series has some of the most outstanding designs available in the market and is reported to be part of the world's fastest, lightest, and most efficient TT & Triathlon bikes. The lightweight carbon build has been shaped in a certain way that reduces drag and is kitted with high-performance brakes and components.
CX & Gravel Bikes
---
Almost every cyclist dreams of owning a good gravel bike to get off the daily road and head into the scenic hills and mountains. With this in mind, Cervelo challenged its team to produce some of the best gravel bikes available in the market today.
Pricing for the Cervelo gravel bikes is fairly reasonable with the Aspero Apex 1 base models starting at $3,100.00 and going up to $13,000.00 for the high-range R5-CX Red Etap AXS.
What began as a way to calm cyclists with a brisk ride quickly turned competitive with professional riders looking to beat each other's time on gravel. Cervelo has designed its gravel bike frame using stiff and lightweight carbon and has equipped them with wider tires and high-performance disc brakes.
Thanks to a genius flip-chip in the fork that maintains the trail measurement, riders can swap between 700C and 650B tires without adjusting the geometry. This makes them a very versatile bike capable of tackling many terrain types on gravel.
Cervelo Bikes Sizing
---
Unlike most companies, Cervelo doesn't size their bikes as per inseam and rider height, they instead have a full geometry chart with every model. The best way to determine the correct fit and model is to visit a recommended dealer and get a feel of the bike, as they are professional bicycles and come at a premium cost.
Alternately, you can compare the geometry of the Cervelo bike you wish to buy to a road bike you already own that you know fits you well. This way, you can get the perfect fit with minimal tweaks after the purchase.
Cervelo Bikes Shipping Warranty and Returns
---
Cervelo has a well-established global shipping, delivery, and service network to serve its clients in the shortest possible time. Buyers have the option to purchase bikes directly from a qualified dealer or order parts and merchandise directly from Cervelo, with orders above $100 qualifying for free shipping in the US.
Fortunately, Cervelo has a very good warranty and returns policy, which is easily accessible through its exemplary after-sales service team that can be reached through various means. It is, however, limited in application to the original owner and covers mostly manufacturers' defects.
If you purchase a pre-owned bike from an individual, the warranty is null and void. Cervelo is at the discretion to decide on repair and replacement as per their return policy.
To activate the lifetime warranty, buyers must visit the Cervelo website after purchasing a bike and create an account where they can register it. It's highly recommended to do so in order to qualify for the warranty in the event of a defect.
FAQ
---
Where are Cervelo bikes from?
Cervelo started off in Canada before moving its headquarters to California. However, their bikes are assembled in various facilities across the USA, Taiwan, and Germany. If you decide to make a purchase, feel free to visit a local dealer to check out demo bikes.
Is Cervélo a good brand?
Cervélo is an award-winning bicycle company and is one of the best brands available today.
What does Cervélo mean?
Cervelo is derived from two words, Cervello in Italian meaning brain, and Vélo in French translating to bicycle. In short, Cervelo translates to "Brain Bike".
Who is Cervélo owned by?
Cervélo is owned by a Dutch company called Pon Holdings, a giant in the transport sector.
Are Cervelo bikes made in China?
Cervelo bikes are assembled in various facilities across the USA, Taiwan, and Germany. If you decide to make a purchase, feel free to visit a local dealer to check out demo bikes.
What is the cheapest Cervelo road bike?
Cervelo makes bikes for professional and recreational riders that take their cycling seriously. Countless hours of R&D and very expensive technology go into their manufacturing. As a result, they are pricier compared to the competition with base models starting at $3,100.00 and going up to $13,000.00.
The cheapest Cervelo road bike is the Caledonia 105 priced at $3,100.
Are Cervelo bikes comfortable?
As a result of intense R&D, Cervelo manufactures some of the most comfortable bikes on the market. Your next Cervelo bike is a high-performance machine, so it's best to get one that fits well. Experts at Cervelo recommend visiting a dealer to assess and try out the different models available as this is the best way to select a new bike.
What cycling team uses Cervelo?
Cervelo is a renowned brand in the cycling world and is used by many teams including, Jumbo-Visma, CNCPT, and various athletes. Cervelo sponsors various Men's and Women's world tours but opportunities are limited. They are usually keen on finding new elite riders, so get in touch with them if you think you fit the criteria.
Final thoughts: Should You Buy a Cervelo bike?
---
Professional and amateur cyclists widely prefer and use Cervelo bikes globally, putting them in high standing in the biking world. Their bikes are commonly spotted at major and minor sporting events, with various options depending on style, setup, and terrain.
If you are looking for a fast, light, and reliable bike that is aerodynamic and fun to ride, the Cervelo brand won't disappoint you. Cervelo is historically a name associated with winners and pro riders. Countless hours of time and the combined dedication put in by engineers and designers from various backgrounds have led to the creation of some magnificent masterpieces.
From a price perspective, Cervelo bikes aren't cheap but this is a factor that can be easily overlooked thanks to the quality of finishing and the overall high-quality design and build. Orders for parts above $100 qualify for free delivery within the US.
Research shows that Cervelo is a brand that is popular for all the right reasons, with many positive views and high rankings across the internet. Many critics and professionals highly recommend Cervelo bikes and their after-sales service. Parts are noticeably easy to find and several dealers across the globe stock them and offer service.