Salsa Cycles was a company based in California that specialized in designing and engineering of quality mountain bikes. The returns on investments was not enough to sustain it.
In 1997, Quality Bicycle Products (QBP) obtained full ownership of the company. Since then, it has continued to supply Salsa with bicycle parts and other accessories to meet its cycling demands.
Now that people were demanding for more commuter and commercially oriented bikes, QBP saw the need to found another company known as All City. It is specialized in producing fixed gear bikes, parts and bike accessories to suit modern cycling requirements.
With a total revenue of $150 million by 2008, it has assimilated other small-sized companies and developed new models. It is one of the biggest sponsors of major cycling events and green energy ambassador.
The company also specializes in manufacturing and distributing related accessories such as helmets, water bottle containers holders and pedals. The growing number of cyclists in Minnesota has led to the rise in cycling activities among winter enthusiasts.
"Every butt on a bike"
At first, they may be thrilled at the fact that they will be using Salsa's products. However, QBP products may elicit blank looks among other customers with a special liking for Salsa. It uses the motto "every butt on a bike" to woo cyclers into buying any one of their products.
Each employee must demonstrate how effective they are by riding one on each day. Other brands featured in their portfolio include; Surly, 45Nrth, Civia, Foundry and Cogburn for outdoor hunters and others who love riding in the countryside.
Brief History Of Salsa Cycles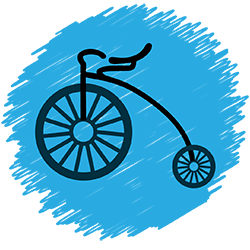 QBP was founded in 1981 by Steve Flagg and Mary Hendrickson. It established its headquarters in Bloomington, Minnesota. Even though it started off as a small sized office, it recorded maximum sales of $100,000.
They found it convenient to introduce bicycle parts at a time when mountain biking was most popular. By 1983, the company's revenue had already attained six figures. Outsourcing rare bike parts from Japan was the main factor that boosted their success.
By 1997, QBP had already absorbed Salsa Cycles. Thereafter, they continued developing new sophisticated brands fully equipped with problem solvers and accessories. Following the growing trend of cycling, they came up with a new brand known as Civia bike in 2007. With time, they created a second distribution branch in Ogden, Utah.
For a long time, QBP has continued to enjoy monopolistic advantages of supplying bicycle parts and accessories under the management of Flagg. Recently Flagg handed over his powers as CEO to Tauer; former president of marketing and sales. QBP controls smaller companies such as Salsa, Surly, All City, 45North, Handspun, Foundry, Civia, Dimension, Mechanical Threads, R12, Q- Tubes and Cogburn among others.
Customers About Salsa Cycles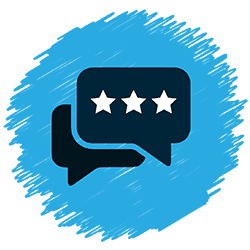 Going by the feedback we have come across the internet, most customers and reviewers have expressed their contentment with Salsa bikes.
The company believes that it provides state-of-art features and high-quality performances to suit mountain biking. Scrolling through Salsa cycles reviews we found that some of the reviewers had this to say;
"The Warbird Carbo Ultegra was Salsa's solution to a problem riders faced when using cyclocross bikes on these 100+ mile courses — connecting the dots between road oriented snappiness and endurance stability for long days in the saddle.
To accomplish this, the Wardbird blends road bike geometry with more tire clearance, a low bottom bracket, and a slightly slacker head angle — in turn creating a longer wheelbase and adding to its long-ride stability. That's a claim that should pique the interest of bikepackers as well," this is according to Bikepacking.com
Outside Magazine had this to say about the Horsethief Carbon GX1,
"There was no pretense here. It was just tasty food, good company, easy conversation, and the satisfaction of sitting out in the woods after a solid day of riding. The moment captured Salsa and the new Spearfish and Horsethief well. These are no-bullshit, fun-loving bikes built for whatever adventure life throws at them."
Assembling various parts of a bike can be a cumbersome experience for a beginner and you should, therefore follow the instructions as indicated in your manual.
This is the cheapest way to assemble your bike but you should also have the skill of doing it.
Alternatively, you can order a completely assembled Salsa bike from Amazon. This is a sure way of ensuring your bike is assembled in the right manner.
You can also opt to pay a small fee to have your bike assembled at a nearby bike shop.
Salsa mountain bikes are great for riders who love challenges and would do anything to go against the odds. Salsa has this in mind.
Having a QBP sticker may not necessarily mean that it is any inefficient. It is geared towards producing new and efficient bikes to suit modern downhill cyclers.
The Powderkeg Salsa MTB costs a total of $3,999. With a wheelbase of about 1847mm, it can cover reasonable mileages. Wheels are adapted to maintain long, stable and balance.
It can also be used on single-track, gravel and backcountry roads. The flat bar gives you good steering control to overcome wind resistance.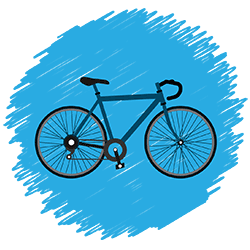 Yes, Salsa make road bikes. We read on Salsa bikes review where they stated that Salsa makes only mountain bikes. What?
Salsa road bikes are made with the intention of winning high-stake races. They excel in climbing fire roads and often-dangerous B-roads. They offer speed, performance and comfort.
The road bikes are further subdivided into Warbird, Marakesh, Collosal, Cutthroat, Fargo and Vaya bikes.
The Warbird Carbo Ultegra costs $4,299. It is one of the top road bikes Salsa has to offer; it has a triple bottle water holder, Warbird carbon fork and hidden fender mounts.