To be updated soon
Cannondale is one of the leading companies in the bike industry. Over the years, they have provided us with a wide variety of bikes to choose from. A train station in Wilton, Connecticut is known as the Cannondale Metro-North is the inspiration behind the name of the company. The company has built a reputation for coming up with innovative frames and other fresh features. Below is a review of everything you need to know about this company, its reputation, and the different bikes it has to offer.
Founded in 1971

The first racing bike made in 1983
Production of mountain bikes started in 1984.

---
Bikes Range
Cannondale has a broad target market and hence it has been creating bikes meant to suit different consumers' needs. The company offers different kinds of models which include:
Mountain
Electric
Road
Women's
Gravel
Cyclocross
Urban/Hybrid
Fitness
Kids'
---
Technology
Cannondale was the pioneering company of the Lefty fork.
So what is the lefty? This is a unique suspension fork that has been designed by Cannondale; it's quite unorthodox because it only has a left side or blade.
It is certainly weird at first but many users have confessed that it indeed helps in pinpoint control and cornering precision.
Leftys can be used on almost all mountain bikes because of the many adapters available in the market.
Dual crown assembly means that the Lefty fork has the advantage of being stiffer and lighter. The more responsive feel of the Cannondale Lefty is because it doesn't use conventional fork bushings but instead uses needle bearings.
It is also possible to replace the tire or inner tube while the wheel is still mounted on the bicycle, unlike a traditional front fork.
Cannondale is also the pioneering bike company in carbon fiber frame technology. The company has ignored steel or titanium and instead focuses on aluminum.
Since 2001, the company has been using Hollowgram; a crankset and bottom bracket technology used for its high-end bikes.
---
Cannondale Mountain Bikes
Cannondale Mountain bikes are built to deal with rough terrains with relative ease. They offer great performance and come with a promise of reliability and consistency. These mountain bikes offer some of the best options for off-road adventurers and competitors.
Different Disciplines
Trail
All-mountain
Enduro
Cross country (XC)
Sport
Fat bikes
Electric
Full-suspension Mountain Mikes:
Scalpel-Si
Scalpel
Bad Habit
Habit
Trigger
Jekyll
Jekyll 29
Hardtail mountain bikes:
F-Si
Trail
Trail – Women's
Catalyst
Cujo
Fat CAAD
Foray – Women's
Scarlet – Women's
Tango – Women's
↓
Related Mountain Bike Reviews:
Cannondale Jekyll AL4 – Full-suspension MTB
Cannondale Catalyst 4 – Hardtail mountain bike review
Cannondale Trail 7 – Value mountain bike review
Cannondale Trail 8 – Entry-level mountain bike review
---
Cannondale
Road

Bikes
Race
Endurance
Cyclocross
Gravel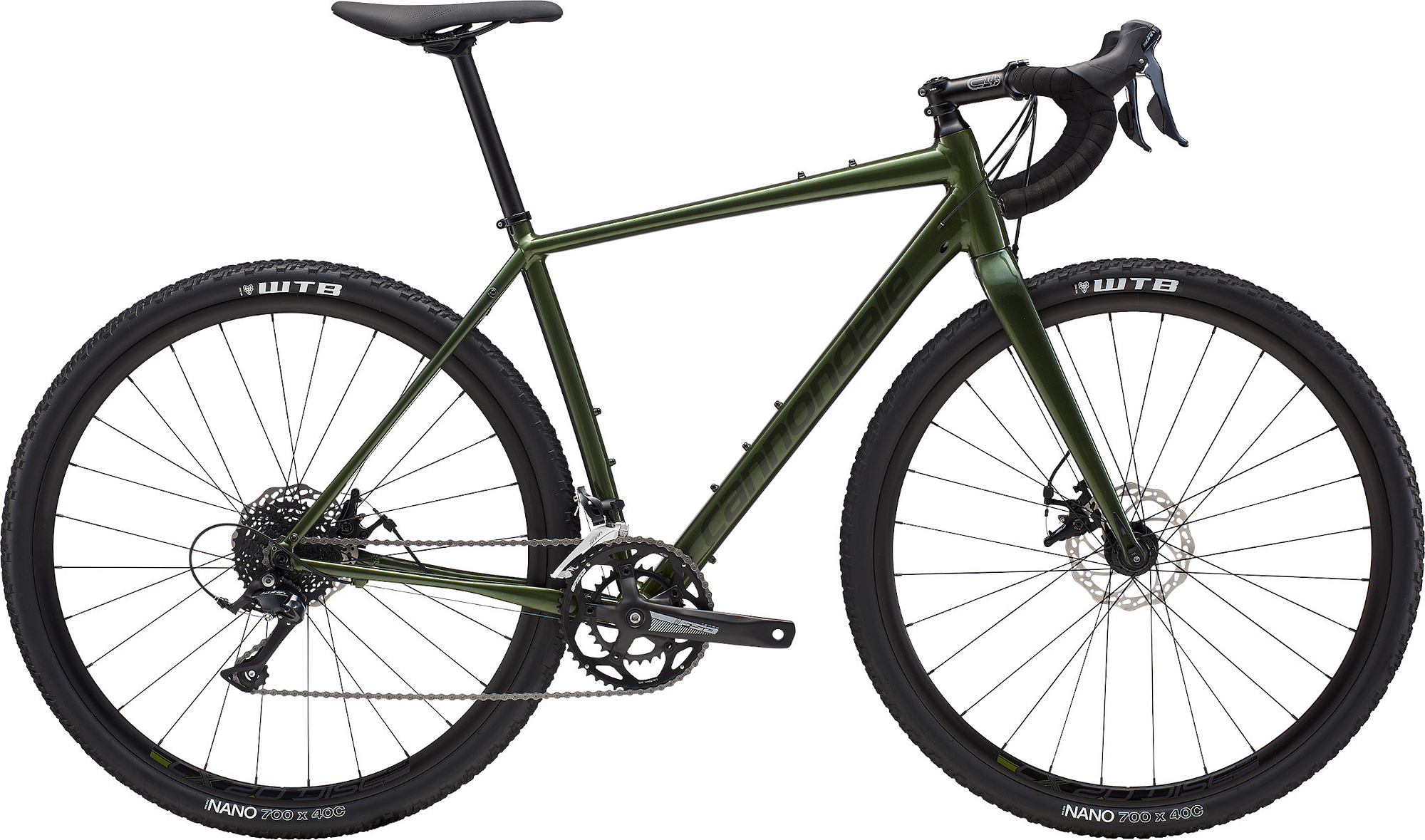 Cannondale Race bikes:
SystemSix
SuperSix EVO
SuperSlice
CAAD Optimo
CAAD12
CAAD13
Cannondale Cyclocross bikes
CAADX
SuperX
Cannondale Endurance bikes
Synapse
Synapse Hi-MOD
Synapse Carbon
Cannondale Gravel bikes
Slate
Topstone
Topstone Carbon
↓
Related Road Bike Reviews
Cannondale Topstone – Gravel bike series review
Cannondale Synapse Carbon Disc 105 – Review
---
Cannondale
Hybrid

Bikes

Different Types:

Cannondale Urban/City bikes
Bad Boy 1 – Belt-drive
Bad Boy 2
Bad Boy 3
Tesoro

Cannondale Fitness bikes
Treadwell
Quick
Quick CX
Adventure
Althea
Treadwell

Hybrid Bike Related Reviews
---
Cannondale
Electric

Bikes
E-Mountain
E-Fitness
E-Road
E-Touring
E-Urban
---
Where to shop Cannondale online?
---
Related