Cannondale is one of the leading companies in the bike industry. Over the years, they have provided us with a wide variety of bikes to choose from. A train station in Wilton, Connecticut is known as the Cannondale Metro-North is the inspiration behind the name of the company.

The company has built a reputation for coming up with innovative frames and other fresh features. Below is a review of everything you need to know about this company, its reputation, and the different bikes it has to offer.
Cannondale was founded in 1971
It made the first racing bikes in 1983,
and mountain bikes in 1984.
They were known by their big oversized frames. Today, the company has won big competitions on road and mountain bikes.
The company began sponsoring Division 1 road racing teams in the late 90s.
In 1999, Cannondale was the sponsor behind Mario Cipollini and it got to be associated with the magnificent performance that saw him grab four successive wins in that year's Tour de France.
While sponsoring the Saeco team, Cannondale enjoyed a lot of success, even winning the Giro d'Italia five times.
Cannondale has also enjoyed success while sponsoring other athletes and teams. It has sponsored mountain bike racing teams like the Bear Naked/Cannondale and the Cannondale-Vredestein.
US National 24 hour Champion and Bicycling Hall of Famer Tinker Juarez is also an individual beneficiary of the company's sponsorship program.
It has also sponsored triathlon athletes like Croatian champion Dejan Patrcevic and Chrissie Wellington; the four-time Ironman world winner.
---
Bikes
Cannondale has a broad target market and hence it has been creating bikes meant to suit different consumers' needs. The company offers different kinds of models which include:
Mountain bikes
Electronic bikes
Road bikes
Women's bikes
Gravel/CX
Urban/Hybrid
Fitness
Kids'
The icing on the cake is that all these bikes also come with their own trendy gear and apparel so that you can look cool while riding your beloved bike.
---
Assembly
Cycling enthusiasts can opt to use their own parts since they are not limited to Cannondale-specific parts and Cannondale house brands.
However, it is harder to find experienced service technicians as well as repair and rebuild components for Cannondale forks unlike more widespread designs like Marzocchi, Manitou, and Fox.
Consumers should look at the bottom of the fork to establish if the date code is subject to a recall. This is the company's return policy.
---
Technology
Cannondale was the pioneering company of the Lefty fork.
So what is the lefty? This is a unique suspension fork that has been designed by Cannondale; it's quite unorthodox because it only has a left side or blade.
It is certainly weird at first but many users have confessed that it indeed helps in pinpoint control and cornering precision.
Leftys can be used on almost all mountain bikes because of the many adapters available in the market.
Dual crown assembly means that the Lefty fork has the advantage of being stiffer and lighter. The more responsive feel of the Cannondale Lefty is because it doesn't use conventional fork bushings but instead uses needle bearings.
It is also possible to replace the tire or inner tube while the wheel is still mounted on the bicycle, unlike a traditional front fork.
Cannondale is also the pioneering bike company in carbon fiber frames technology. The company has ignored steel or titanium and instead focuses on aluminum.
Since 2001, the company has been using Hollowgram; a crankset and bottom bracket technology used for its high-end bikes.
---
Little Known Details About the Company
2003
A little-known fact is that Cannondale went bankrupt in 2003 and its assets were bought by Pegasus Partners II; the company that owns Schwinn, Mongoose, GT, and more. The bankruptcy was a result of an unsuccessful dive into the off-road motorsport business back in the late 90s when it manufactured all-terrain vehicles and motorcycles.
In 2004 Cannondale released their Six13, which was carbon/alloy, and in 2005 they made the first carbon frame: "the Synapse". Cannondale was known for its single suspensions. Now it is called the Lefty but before that, it was the "Fatty"
2008
A Canadian consumer products company called Dorel Industries would later buy the bike company in February 2008 for around $200 million. Dorel is the company behind many huge U.S. cycle brands like GT, Roadmaster, Mongoose, and Schwinn. It owns Pacific Cycle, a company responsible for distributing bikes that are manufactured in China and Taiwan.
Cannondale has also contributed to the growth of young talent by sponsoring the Israel Cycling Academy; the first international pro team in the country. This academy has very young athletes and it is the world's only non-profit team. It has 6 national champions out of 16 professionals who hail from 12 countries.
Cannondale's brand ambassadors include Davide "Tinker" Juarez, Ayesha McGowan, Mike Cotty, Ted King, Mark Weir, Alison Tetric, Alexander Rossi, Matt Kenseth, Amber Pierce, Tim Johnson, and Phil Gaimon.
---
Cannondale Mountain Bikes
Cannondale Mountain bikes are built to deal with rough terrains with relative ease. They offer great performance and come with a promise of reliability and consistency. These mountain bikes offer some of the best options for off-road adventurers and competitors.
Cross country (XC)
Trail
All-mountain
Enduro,
Sport
Fat bikes
Electric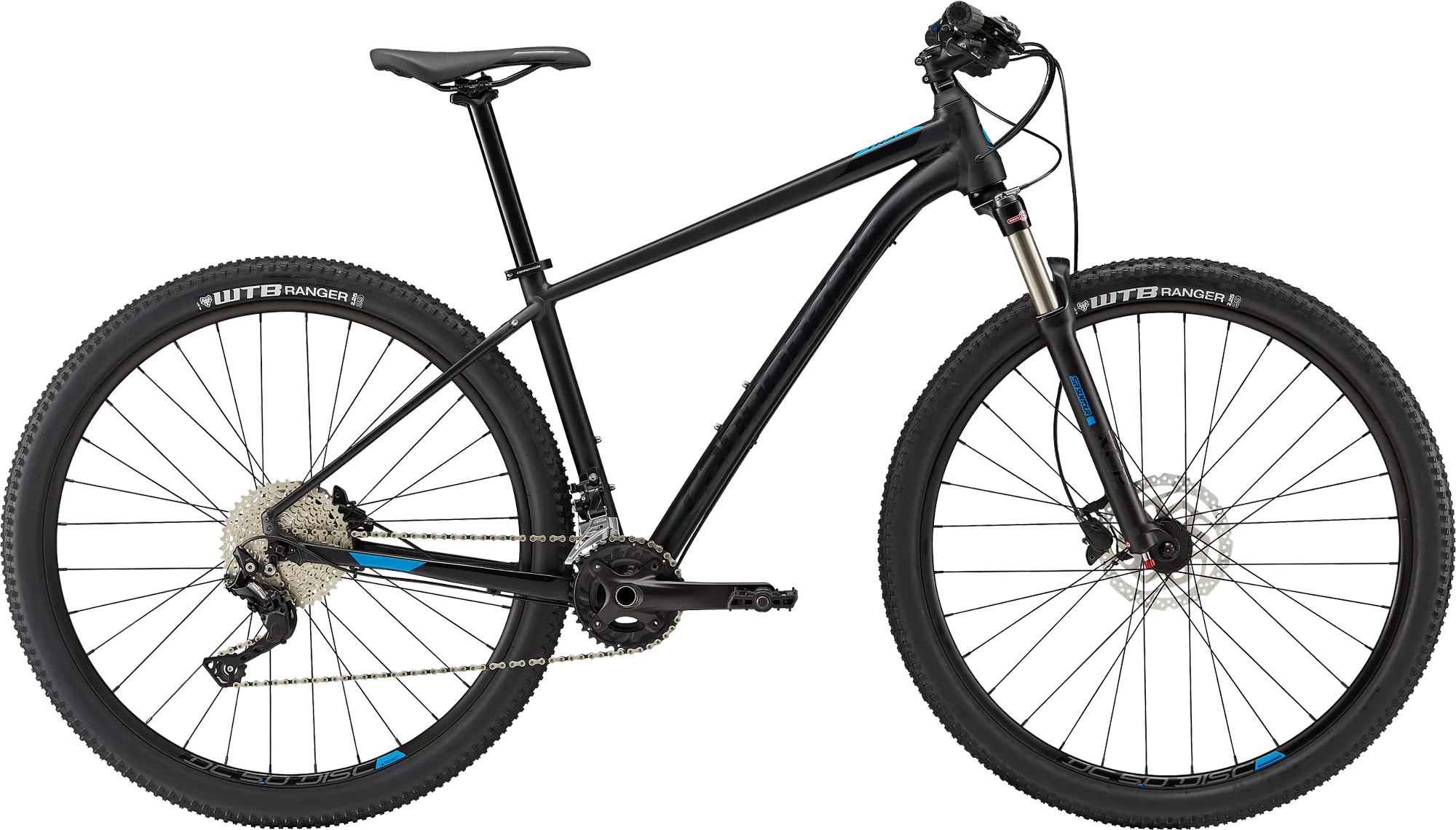 Cannondale full-suspension mountain bikes:
Scalpel-Si
Scalpel
Bad Habit
Habit
Trigger
Jekyll
Jekyll 29
Cannondale hardtail mountain bikes:
F-Si
Trail
Trail – Women's
Catalyst
Cujo
Fat CAAD
Foray – Women's
Scarlet – Women's
Tango – Women's
Check Availability – REI
Check Availability – Aventuron
Last size deals – Gravity Coalition
---
Mountain bike related reviews:
Cannondale Jekyll AL4 – Full-suspension MTB review
Cannondale Catalyst 4 – Hardtail mountain bike review
Cannondale Trail 7 – Value mountain bike review
Cannondale Trail 8 – Entry-level mountain bike review
---
Cannondale Road Bikes
This top American bike company offers some of the best road bikes in the market. They generally offer performance for days.
Race
Endurance
Cyclocross
Gravel
Cannondale has provided variety in order to satisfy the different tastes and preferences of the consumers. The Supersix Evo Disc Black Inc is the top road bike model; it will leave your pocket with a hole worth $14,000. It finds the right balance between performance and innovative technology. It has a flat back that helps the cyclist achieve maximum speed.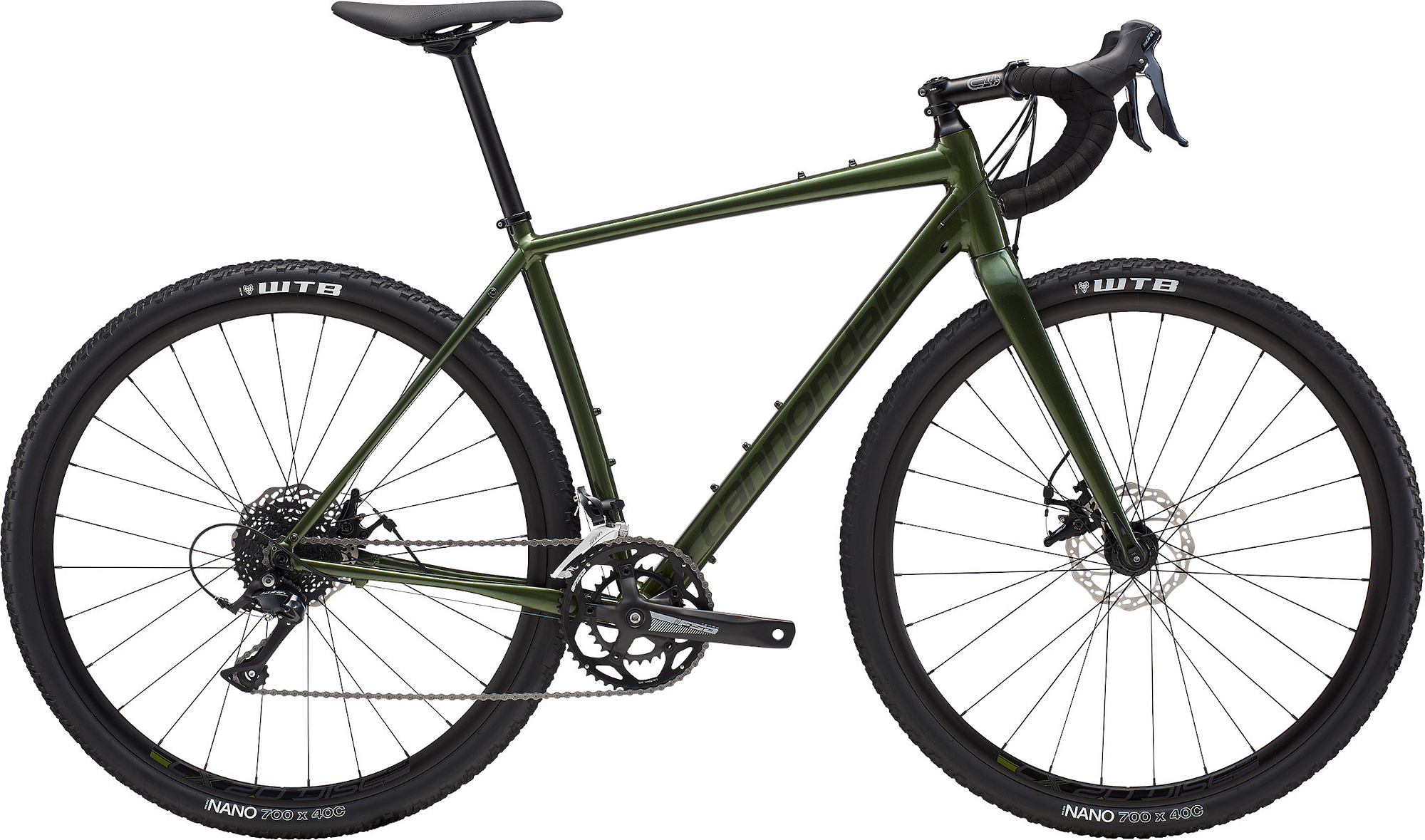 Cannondale Race bikes:
SystemSix
SuperSix EVO
SuperSlice
CAAD Optimo
CAAD12
CAAD13
Cannondale Cyclocross bikes
CAADX
SuperX
Cannondale Endurance bikes
Synapse
Synapse Hi-MOD
Synapse Carbon
Cannondale Gravel bikes
Slate
Topstone
Topstone Carbon
Road bike related:
Cannondale CAADX 105
Cannondale Topstone – Gravel bike series review
Cannondale Synapse Carbon Disc 105 – Review
Where to Shop Cannondale Road Bikes?
Check the Selection – REI
See the selection – Aventuron
Last size deals – Gravity Coalition
---
Cannondale Hybrid Bikes
Besides the competing performance range, Cannondale is actually well known among recreational cyclist as well. Hybrid and Urban bikes by Cannondale are prefered due to their durability, light weight and obviously the durability, too. They've been producing a wide variety of frames for both men and women.
Cannondale Urban/City bikes
Bad Boy 1 – Belt-drive
Bad Boy 2
Bad Boy 3
Tesoro
Cannondale Fitness bikes
Treadwell
Quick
Quick CX
Adventure
Althea
Treadwell
Hybrid bike Related:
Cannondale Quick CX3
Cannondale Bad Boy 1
Cannondale Bad Boy 3 [2020]
Where to Buy?
---
Cannondale Electric Bikes
E-Mountain
E-Fitness
E-Road
E-Touring
E-Urban
---
Customer Reviews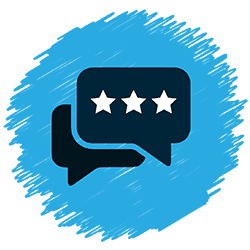 Bendertherobot had this to say about the Cannondale SuperX 105, "It is a great bike, but it really does depend on when you buy it.
I paid £1499 for my 2016 model with 105 and R685 shifters. Hocked the wheels for £100 and stuck my bargain Pro-Lite on there.
For racing CX it's superb. Indeed, I DID have 1x on my previous bike but the ability to take this on wet sportives and do CX is a bonus.
£2500 is a poor value compared to what's out there. Perhaps the Brexit effect (pulls up a chair and gets popcorn). But never ever by a 'Dale when they just come out. Saved £700 on my Supersix, same on my SuperX, and about £200 on my CAADX.
Incidentally, it's interesting just how close the CAADX can push the SuperX."
Ronin had this to say about the 2017 Cannondale SuperSix Evo Disc, "I like the included out-front Garmin mount…
This looks like a nice bike, but let me go check what disc wheels are available on the market. Is it safe to buy a bike with disc wheels now? 
I mean are there many top disc brake-specific wheels out there…I haven't been on my bike in 6 months so please don't think I'm just being lazy, I've been out of the game."