Co-op Cycles Electric Bikes Review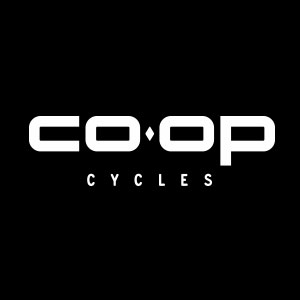 Whoever is not familiar with Co-op Cycles should know that they are REI's in-house bike brand. Their bikes have reached a high demand in recent years for several reasons.
Co-op Cycles has managed to design bikes with above-average components at a below-average price tag.
So far they've managed to produce a broad selection of road, touring, mountain, hybrid, and now the electric bikes! More than a month ago they released their first fat tire bike as well, which also provides one of the greatest value on the market at $1,299!
About Co-op Cycles Electric Bikes
Released in September 2020, Co-op Cycles has used the latest technologies and trends when making their new electric bikes.
Components such as the mid-drive motor and a direct-drive hub motor, hydraulic disc brakes, and a decent, lockable battery. E-bike-specific front fork and an e-bike chain, not to forget all the bells and whistles a typical e-bike user could ask for.
---
Co-op Cycles CTY e2.1 Electric Bike
Best value under $2,000 mid-drive Hybrid E-Bike on the market! 🏆
Price: $1,999
Integrated rear rack
Adjustable eBike-specific front suspension
Chainguard
E-bike specific chain
Sleek design
Integrated front and rear lights
Abus-locked battery!
Co-op Cycles' CTY e2.1 is a robust electric commuter bike designed for heavy urban use. It comes with thick tires and a strong aluminum frame that includes an integrated rear rack for carrying heavy loads.
Design & Components
Everything about the CTY e2.1 feels like its been purposefully designed to take on the rigors of tough, urban cycling. The Suntour front suspension fork easily swallows up the shock and vibration from curb jumps, potholes, and any other road obstacles you may encounter.
The 1.95″ wide puncture-resistant Schwalbe tires have a thick tread to tackle any kind of road or weather conditions, including any off-road diversions through parks or fields.
At 50.5 lbs (23kg) it's a heavy bike but since you have a powerful 250W Shimano E5000 motor helping you along with 40Nm of torque, those uphills will feel like a breeze. The CTY e2.1 is a Class 1 pedal-assist bike, so you'll still need to give it a bit of leg power to get going. This is provided by a 9-speed Shimano drivetrain, including an Acera Rapidfire shifter and an Alivio rear derailleur.
Once you get rolling you'll feel the motor kick in and help you along swiftly, reaching speeds of up to 20 miles per hour (32kph). The 418Wh removable battery will last for up to 50 miles (80km) on a single charge – more than enough to get your around town all day long. The battery also includes an ABUS lock for added security so you can feel safe leaving the bike parked around town.
For quick and responsive stopping power in both wet and dry weather conditions, Co-op has fitted Shimano Altus hydraulic disc brakes which are more than sufficient for average city commuting. Other notable additions include a kickstand, riser adjustable handlebars, and integrated front and rear lights that don't need separate charging.
Points of Improvement
There isn't anything major not to like about this bike, although the overall weight and battery charge time could show some improvements in the future.
Conclusion
Overall, the CTY e2.1 is a decent quality electric commuter bike that provides good value for money. It's certainly not the lightest or cheapest electric bike available but if you need something strong and reliable for frequent, heavy use, it's perfect.
---
Co-op Cycles CTY e2.2 Electric Bike
All-inclusive eBike specific design and features at an unbeatable value! 🏆
Price: $2,399
Mid-drive motor
Electric bike specific components – drivetrain and suspension
Fenders & integrated rear rack
4 hour charge time
60Nm of torque
Co-op Cycles' CTY e2.2 is one of Co-op's leading electric commuter bikes with a powerful engine and strong frame for carrying heavy loads. The 6061 aluminum frame includes a built-in rear rack and thick, puncture-resistant tires for a smooth and comfortable ride.
Upgraded from CTY e2.1:
Added fenders
Better battery
More power: 60Nm instead of 40Nm torque
Faster charge time: 4-hour instead of 6.5h
Design & Components
The 51.9lbs (23.5kg) pedal-assist bike is admittedly quite chunky but fortunately, it comes with an excellent 250W Shimano E6100 motor that puts out 60Nm of torque. This will provide enough assistance to easily carry you and any luggage you may have up any steep ascents. If you live in a hilly city and often commute to work, you'll certainly enjoy the comfort and ease of cycling on the CTY e2.2.
Riders will immediately notice how solid the bike feels and the confidence it instills even when traveling at high speed. The Class 1 motor can reach up to 20 miles an hour (32kph) and one full charge of the removable battery will last you up to 50 miles (80km) – more than enough to keep you going all day long.
For added comfort on bumpy streets, Co-op has included a Suntour front suspension fork with 75mm of travel, more than enough to absorb the shock and vibration from any unexpected road obstacles. Schwalbe's 1.95″ Big Ben tires also help to smooth out the tarmac and have an adequately thick tread for wet or icy conditions. If you are keen for slightly more daring excursions into the off-road territory, these tires will easily hold up on dirt or gravel.
To keep the motor chugging along, the CTY e2.2 has a 9-speed Shimano drivetrain which is made up of Acera Rapidfire shifters and an Alivio rear derailleur. The Co-op also went with Shimano for the hydraulic disc brakes which stop quick and decisively, even when heavily loaded on downhill sections. If you have any security concerns, not to fear – the 504W Shimano battery includes an ABUS lock so it won't get swiped off the bike if you need to leave it parked unattended.
Other great features include adjustable handlebars for a comfortable upright seating position, a kickstand to support the bike when stationary, and mudguards for wet weather protection. You also get integrated front and rear lights that run directly off the battery for safe cycling at night.
Conclusion
The CTY e2.1 is an impressive electric commuter bike for the price and doesn't cut any corners when it comes to quality. It's surprisingly quick and nimble for how heavy it is and feels like the kind of bike that can tackle tough city streets.
---
Co-op Cycles Generation e1.1 Electric Bike
Best value under $1,500 cargo/utility e-bike on the market! 🏆
Price: $1,499
Hydraulic disc brakes
2.4″ Schwalbe Double Defense tires
70mm fork suspension
417Wh Bafang battery
350W/80Nm Bafang hub motor
Step-through frame
Integrated LED lights
Four color choices
Co-op Cycles' Generation e1.1 is an electric utility bike designed for comfort, stability, and versatility in urban environments. It comes with wide tires, a step-through frame with an upright riding position, and fork suspension to deliver a smooth and enjoyable ride quality capable of riding on varied terrains.
Design & Components
2.4″ Schwalbe Super Moto X Double Defense tires with Green guard puncture resistance ensure you'll be riding a long time before you experience a flat. In addition, the width gives a feeling of stability if you're carrying heavy cargo and control in all weather conditions.
The Generation e1.1 is quite a heavy bike (54lbs), making it slower to maneuver. However, the punchy Bafang motor offers 350W/80Nm of power to quickly get you up to your top speed of 20mph (Class 1). This direct-drive hub motor isn't very high quality but suffices for urban riding.
The drivetrain chosen is Shimano's Altus 1×7-speed with EZ-Fire trigger shifting. Using the entire gear range will allow you to maximize your battery range, which averages 30 to 40 miles per charge from the 417Wh battery. In addition, this battery is removable and has a convenient lock, so you can leave it attached while your bike is locked.
One excellent inclusion for this price range is the Tektro hydraulic disc brakes with 180 mm rotors. These offer reliable and powerful stopping in all weather conditions and superior durability over the mechanical alternative. In addition, the 180mm rotors dissipate heat and maintain performance perfectly for an urban bike.
Other notable components of the Generation include a kickstand, shock absorbent 70mm fork suspension, an integrated rear rack, and the battery-powered integrated LED lights.
Points of Improvement
No fenders are included, which is unusual for an urban bike, although it is compatible with them. Additionally, the bike is pretty heavy, and the battery is small for a bike that is intended for carrying heavy cargo.
Conclusion
The Generation e1.1 is a solid choice in the $1,500 range of urban e-bikes. It's ideal as a lightweight cargo/utility bike and is guaranteed to be durable and reliable like all Co-op Cycles' bikes.
Again, it's not particularly powerful or light, but it is comfortable, stable, and versatile enough to do many jobs.
Buy on REI.com Read Our Full Review
---
Co-op Cycles Generation e1.2 Electric Bike
An excellent sub-$2,000 cargo e-bike
Price: $1,899
Tektro hydraulic disc brakes
2.4″ Schwalbe Double Defense tires
Front and rear racks
672Wh Bafang battery
350W/80Nm Bafang hub motor
Low step-through frame
LED lights
Three color choices
The Co-op Cycles Generation e1.2 is the more advanced and capable big brother of the e1.1. This electric bike is a pure cargo-carrying beast built for hauling huge loads with stability and comfort. The main difference between this and the cheaper model is that it has a more powerful 48V battery with 672Wh of juice, an extended average range, and a removable front rack. In addition, Co-op removed the fork suspension to improve stability for the front rack.
Design & Components
The Generation e1.2 has the same Schwalbe Super Moto X Double Defense 2.4″ puncture-resistant tires to provide a wide, stable base when carrying heavy cargo. In addition, the width and light tread provide extra traction when cornering in wet weather or taking on gravel paths.
Unfortunately, the Generation e1.2 is also heavy (53lbs 11oz), but thankfully it doesn't impact the range too much. This bike relies on the same Bafang direct-drive motor with 350W/80Nm of power to achieve the top speed of 20mph (Class 1). This motor is sufficient for tackling light to moderate urban hills.
Shimano's Altus 1×7-speed provides enough gear range to keep pedaling on moderate climbs and descents but will max out on steep sections. The most impressive feature of this bike is the 672Wh Bafang battery that lasts up to 50 miles while powering the integrated LED lights. This battery is also lockable, so you don't need to remove it while your bike is locked.
The same 180mm rotor Tektro hydraulic disc brakes are used on this model. Again, these are adequate for a bike in this price range and provide plenty of stopping power with a fully loaded bike.
Points of Improvement
This bike has a few areas that you could improve given its affordable price. However, it's still relatively heavy, which is disappointing, and the motor could be better as it isn't strong enough when the bike is fully loaded. Additionally, the battery takes a long time to charge (8hrs).
Conclusion
The Generation e1.2 is a solid cargo e-bike and one of the best you'll find in the sub-$2,000 category. Choose it if you want reliability and versatility with a larger range to tackle long days in the saddle.
Buy on REI.com Read Our Full Review
---
Which One to Choose?
All four bikes share an unbeatable value by a brand that produces one of the price-packed bikes you can get, but which one is for you? The choice comes down to your frequency of use:
CTY 2.1 – MSRP $1,999
Choose if you mainly commute on nicer weather, flatter grounds, and the speed of a full battery charge isn't a primary concern – the CTY e2.1 is an excellent choice. After all, it's above most hybrid electric bikes at that price range!
CTY 2.2 – MSRP $2,399
Choose if you want the best-priced electric bike deal on the market right now! It's got decent charge time and plenty of torque, perfect for your everyday commuter!
Generation 1.1 – MSRP $1,499
Pick the Generation 1.1 if you want a utility e-bike for short to medium rides and the ability to take along cargo. Thanks to its comfort and versatility, this bike would also make a great commuter e-bike.
Generation 1.2 – MSRP $1,899
Choose the 1.2 if you want an affordable electric cargo bike with a solid range, durable componentry, and all the bells and whistles needed for urban riding.
RELATED Reviews
---
Co-op Cycles eBike Size Chart
S (Step-Through) 5'0″ – 5'6″
M (Unisex) 5'3″ – 5'9″
L (Unisex) 5'6 – 6'3″
One-Size (Unisex)
---
Conclusion: Do Co-op Ebikes Offer Good Value?
Co-op's CTY and Generation electric bike range is limited but addresses the needs of most city commuters and urban riders looking for a affordable cargo e-bike. We particularly like the integrated pannier racks as they feel strong and stiff even when heavily packed, which helps to keep the bike stable.
It's also reassuring to see electric bikes put together with components that are all of medium-to-high quality. Many manufacturers try to cut costs on electric bikes by including low-quality tires, gears, or batteries but Co-op has not done that here!
Co-op's electric bikes aren't going to blow you away but they will be reliable and durable over time, which makes them ideal for day-to-day use around town, collecting groceries, making deliveries, or commuting to work.