Founded in 1998, Bloomington, Minnesota, United States Surly Bikes are popular for their steel frames, hand-crafted in Taiwan from Chromoly steel tubing, and carefully welded to produce some of the most durable bicycles on Earth.
Rather than lightweight racing bikes or technical mountain bikes, Surly produces tough, purely steel-framed adventure bikes for long-distance touring, bikepacking, and fat biking.
Each style and size of the bike is designed individually to ensure the frame has all the correct lengths, angles, and stiffness for the bikes' intended use.
About Surly Bikes
The team at Surly is careful to ensure frames are not only of good build quality but also provide a comfortable and efficient ride. They ensure every bike is not only durable and versatile but also affordable – which is made possible with Chromoly steel.
There are hundreds of Surly dealers around the world in many countries on every continent. In all 50 states of the US and in Canada, you will find Surly dealers in all the major cities. There are several stores across Australia and New Zealand and 40 cities throughout Japan, including Tokyo, Osaka, Kyoto, Miyagi, and Hokkaido.
In Europe, Surly bikes are sold in most major cycling countries. You'll find them in all major French, German, Dutch, and Italian cities plus in several Spanish, Belgian, Swedish, and Swiss cities. They are also available in a few locations across the United Kingdom, Portugal, Greece, Austria, Estonia, and Ireland.
Interesting facts
– Surly bikes first started out producing single-speed bikes.
– Surly is one of the most important pioneers in the fat bike industry.
– In 2010, Many brands that manufactured fat bikes were using Surly fat bike tires.
– Surly Bikes and Surly Brewing are two different companies although both of their headquarters are located in Minnesota
Table of Contents
Surly Bikes
---
Surly Pavement bikes
Straggler / Midnight Special / Cross-Check / Steamroller (Frame only, reviewed at the bottom of the article)
Straggler
Pavement and gravel bike
MSRP $1,650
The Straggler is a beast of a gravel bike that can be adapted for several uses, including commuting, cyclocross, and light touring. Ideally, this bike will get you to work in the week and out into the countryside on weekends. The frame has forward-exiting horizontal dropouts for fixie or single speed setups and fits 650b or 700c tires up to 41mm width with fenders.
With front and rear mounts for lightweight racks and comfortable Salsa drop bars, it suits weekend bikepacking excursions or credit card touring. SRAM Apex sorts out the 1×11 gearing, with Alex Adventurer and Surly Knard fitting out the wheels.
SRAM
Apex 1×11 – shifting
Apex 42T crankset
Apex rear derailleur
Rims – Alex Adventurer 2, TLR
Tires – Surly knard 700c x 41 33TPI
---
Midnight special
All-day + road bike
MSRP $2,000
The Midnight Special is Surly's closest answer to a road bike, although it won't likely be competing in the Tour de France anytime soon. It has clearance for a range of tires from 650b x 60mm to 700c x 42mm and a frame design that looks more suited to gravel paths than the velodrome. If your work commute involves tarmac, cobblestones, and rocky trails then this is the bike for you.
It also features some impressive road-worthy components like TRP flat-mount disc brakes, Salsa Cowbell drop bars, SRAM Rival 1x groupset with 40T crank, and Alex Adventurer tubeless-ready rims.
SRAM
Rival 1 40T – Crankset
GXP bottom bracket
Flat-Mount disc brakes w/ 160mm rotors
44mm headtube
27.5 x 2.35″ clearance (w/o fenders) / 650b x 50 (w/fenders), 700c x 38mm (w/fenders)
Mounts for: 3x water bottles, racks, fenders
Rims: Alex Adventurer 2, 32H TLR
---
Cross-Check
MSRP $925 – $1,149
The surly Cross Check is a versatile do-it-all commuter bike designed for city riding, deliveries, touring, or whatever else you can throw at it. It was the first-ever complete build that Surly sold and has enjoyed a rich life since, with riders finding hundreds of uses for the bike.
The Cross-Check features semi-horizontal dropouts to accommodate single-speed gearing or wheelbase adjustments plus Gnot-Rite spacing to fit 130mm or 135mm hubs. In typical Surly style, the frame has multiple attachment points for both front and rear racks plus fenders. It can fit several size wheels and tires up to 700c x 42mm, with or without fenders.
Tires: 700c x 41mm, 33 tpi Surly Knard
Tektro M730 V-Brakes
---
Surly Touring Bikes
Disc Trucker / Ogre / ECR / Bridge Club / Pugsley / Pack Rat / Long Haul Trucker / Troll
Disc Trucker
A disc brake touring bike
MSRP $1,675
The Surly Disc Trucker continues the legacy of the Long Haul Trucker, offering a classic touring bike with the added advantage of disc brakes. With the heavy loads often found on touring bicycles, disc brakes offer far greater stopping power and more reliable functionality in wet weather.
The Disc Trucker also has shorter chainstays for increased stiffness and maneuverability and thru-axles for tool-free wheel removal. It's compatible with 26" or 700c up to 47mm thick, making it ideal for tarmac but adaptable for varied types of touring.
Rims – Alex Adventurer 2 – 26″ / 700c
Tires – Surly ExtraTerrestial 26×46, 700×41
Shimano Alivio – Rear derailleur, crankset, cassette
Shimano Sora – Brake levers, shifters, front derailleur
---
Ogre
All-season commuter bike
MSRP $1,450
The Surly Ogre is a bit of a powerhouse commuter bike for those with rather treacherous commutes. As with all Surly bikes, it is highly versatile and is more commonly used for bikepacking or gravel riding. With clearance for up to 605b x 2.8" tires, it can handle rough terrain and wet conditions with ease.
The steel frame and rigid fork have multiple braze-on points for small racks, bottle cages, and bikepacking kit. It comes in only one model, with Shimano Deore 1×10 drivetrain, Tektro hydraulic disc brakes, WTB i29 rims, and a Salsa Bend handlebar.
29″ x 2.5″ / 27.5″ x 2.8″
Tektro Hydraulic disc brakes w/ 160mm rotors
Shimano Deore rear derailleur
Rims – WTB i29
Tires – Surly Extra Terrestial 29×2.5″ 60TPI TLR
SRAM Powerspline bottom bracket / SRAM NX 32T crankset
---
ECR
Off-road bikepacking bike
MSRP $1,900
This 27.5" or 29" compatible hardtail trail bike is an offroad touring beast and Surly's flagship bikepacking rig. It can fit extra-large 29" x 3" tires to give it an almost fat bike feel, or accommodate smaller 27.5" tires for more of a standard trail bike feel.
The four different models on offer differ only in tire size and type, all with SRAM NX Eagle 1×12 groupsets, Avid BB7 disc brakes, and WTB rims. The unique ECR CroMoly frame and fork are littered with braze-ons and mount points for every type of rack, fender, bag, and cage you can think of.
29er Head tube angle – 70'C / Seat Tube angle – 72.5'C / Chainstayas – 451
27.5 heaad tube angle – 69 / Seat Tube angle – 73 / Chainstays – 435
100% Surly ECR 41030 CroMoly steel frame /Surly ECR, TIG-welded 41030 CroMoly non-suspension steel fork
SRAM NX Eagle Groupset
Rims – WTB Scraper i40 TSC / Tires – Surly Knard 27.5×3.0″, 60TPI TLR
Models:
27.5+ Tank Green
29+ Tank Green
27.5+ Norwegian Cheese Brown / Black
29+ Norwegian Cheese Brown / Black
---
Bridge Club
All-road touring bike
MSRP $1,100+
The Bridge Club is a lightweight touring bike for the adventurous who like to get off the beaten trail. It features a versatile frame geometry and tire configuration that provides efficient riding both on-road and off-road. The Bridge Club frame has multiple attachment points for front and rear racks, fenders, frame bags, and saddlebags. It runs an SRAM groupset with hydraulic disc brakes.
With clearance for up to 26″ x 3″ tires, the Bridge Club makes an ideal bikepacking bike for rough, mountainous terrain with potential for wet, snowy, or sandy conditions. If you prefer to stick to fast-rolling tarmacs, stick on 700c x 42mm tires and you have a solid touring or commuter bike.
3 different set-up's:
Grandma's Lipstick and Dark Black, 27'5″
Diving Board Blue and Dark Black 2x, 27.5″
Illegal Smile, 700c
---
Pugsley
Extreme expedition off-road bike
MSRP $1,900
The Pugsley is an extreme offroad expedition bike with clearance for up to 4.8" fat bike tires. The extra-large tires mean the Pugsley will ensure you can cross any surface or terrain without fear of being stranded in the wilderness. The addition of a 135mm-space offset fork means you can swap out for other wheels in emergencies.
The single model available comes with a Surly Moloko handlebar with Shimano SLX 1×11 groupset, Race Face crank, and Avid BB7 disc brakes with SRAM rotors. Wheels are Surly 80mm rims with Surly Edna 26 x 4.3" tubeless-ready tires.
11-speed Shimano SLX rear derailleur
Bottom Bracket, Crankset – Race Face AEffect, 30T
Rims – Surly My Other Brother Darryl
Tires – Surly Edna 26×4.3, 60TPI, TLR
---
Pack Rat
Front-loading carry-bike for paved areas
MSRP $1,475
26″ x 2.0′ on frames sized 38-50cm
650b x 48mm on frames sized 52-58cm
Shimano Tiagra Derailleurs, shifters, brake levers.
Shimano BB-RS500 bottom bracket
Alex Adventurer 2 TLR-ready rims
ProMax – Stem, Handlebar, Seat post
---
Long Haul Trucker
Long-distance cargo bike
MSRP $1,350
The Surly Long Haul Trucker, or LHT, is one of the most iconic touring bikes of the past two decades. It has most likely been ridden through every country on Earth through all seven continents, although more recently has passed the torch to the upgraded Disc Trucker.
The LHT is a classic style drop bar touring bike suited to pavement and tarmac, although undoubtedly many have been dragged through rougher terrain. The steel frame has mount points for every possible combination of racks, fenders, bottle cages, pumps, spares, and more. It's fitted with Shimano Deore or Sora 3×9 gearing, Alex rims, and Tektro caliper brakes.
26″ 700c
Two different set-ups – Black & Blue Suit of Leisure / Granpa's Thermos
---
Troll
Dirt-road expedition bike
MSRP $1,750
The Troll is an outdoor exploration machine, designed for long expeditions way out into the back and beyond. It has a traditional 26" frame designed to carry heavy weight, with Gnot-Boost rear spacing to pull trailers and fit Rohloff hubs. In addition, its versatile frame fits both rim and disc brakes and has all the other variety of long-distance touring requirements.
The Surly Moloko handlebar on the Troll has multiple hand positions for comfortable riding and bag attachments. It has only one build with Shimano Deore 3×10 groupset, Avid BB7 disc brakes, Alex Adventurer rims, and Surly ExtraTerrestrial 2.5" tires.
Rims – Alex Adventurer 2 – 26″ / 700c
Tires – Surly ExtraTerrestial 26×46, 700×41
---
Surly Trail – Mountain bikes
Lowside / Ice Cream Truck / Wednesday / Krampus / Karate Monkey
Lowside
Single-speed mountain bike
MSRP $1,200+
26 x 3" or 27.5 x 2.8"
SRAM PS bottom bracket
SRAM NX 32t crankset
KMC X10 chain
Novatec 32h hubs
Surly Sunrise handlebar
Cane Creek headset
---
Ice Cream Truck
Fat tire mountain bike – maximum clearance
MSRP $2,000
12-speed
Shimano SLX rear derailleur
Novatec hubs
100mm Race Face bottom bracket
Salsa Rustler handlebar
Tektro Gemini HD-M520
---
Wednesday
A versatile fat tire trail bike
MSRP $1,550
Wednesday is a fat bike with a bit of trail and touring elements thrown in for good measure. In this way, it makes an excellent touring bike for areas with potentially soft or slippery terrain. It has slightly smaller tires than standard fat bikes, making it ideal for more playful trail riding that doesn't involve too much sand or snow.
The frame has stealth dropper post routing, a 44mm headtube, and front and rear thru-axles, plus fender and multiple front and rear rack mounts. Select from a model with SRAM SX Eagle with Tektro brakes or an SRAM NX with Hayes brakes and Race Face crank.
Models: Blue Monday / Grey Sweatpants
Rims – Surly My Other Brother, TLR 80mm w/speed holes
Tires – Surly Nate 26 x 3.8″ 33TPI
Cane Creek 10 headset
---
Krampus
All-mountain 29er
MSRP $1,550+
The Krampus was Surly's first dedicated 29er trail bike, blazing the way for a new style of trail riding. It comes in a rigid fork or hardtail model and is ideal for singletrack, bikepacking, or even commuting over rough terrain. It has clearance for big wheels and tires up to 29" x 3" with modern trail bike characteristics like a 44mm headtube, dropper post compatibility, thru-axles, and Gnot-Boost rear spacing.
The suspension model benefits from a RockShox 35 Gold fork and SRAM NX Eagle groupset, with two other rigid fork models featuring SRAM SX and NX variations.
3 set-ups:
– Suspension – Static Sunset (RockShox 35 Gold RL)
– Tangled up in blue
– Bruised ego purple / Dark black
29 x 3″, 60TPI TLR Surly Dirt Wizard tires
Novatec 32h hubs
SRAM Power Spline bottom bracket
Surly 4130 Chromoly Steel frame
---
Karate Monkey
All trail, hardtail mountain bike
MSRP $1,550 +
The Karate Monkey is Surly's signature hardtail or rigid trail bike, compatible with both 27.5" and 29" wheels and tires. It's a highly versatile trail bike that can be used for mountain biking, commuting, singletrack racing, and even bikepacking. Slap on some 29" wheels with front suspension and you have a fast and agile trail bike; stick on a pair of 27.5 inches with a rigid fork and you have a comfortable all-terrain tourer.
It comes standard with disc brakes, a dropper seat post, thru-axles, and Gnot-Boost rear spacing to fit all kinds of trail bike requirements. The different Karate Monkey builds run on variations of SRAM's NX Eagle groupset, with two rigid fork version and two RockShox front suspension models.
SRAM
SX Eagle – Crankset
SX Eagle – Rear derailleur
Eagle – Cassette / Cog
Eagle – Chain
Powerspline bottom bracket
Tektro HD-M275 Hydraulic disc brakes 180/160mm rotors
WTB ST I40 TCS rims
Tires – Surly Dirt Wizard 27 x 3″, 60tpi TLR (Tubes included)
---
Surly Haulin – Cargo bikes
Big Dummy / Big Easy / Big Fat Dummy
---
Big Dummy
Longtail cargo bike for pavement
MSRP $2,150
The Big Dummy is Surly's flagship longtail cargo bike, with an overly-extended rear frame for carrying large loads. Rather than use a trailer, the Big Dummy makes load-carrying easier with increased stiffness and less torsional flex. It can carry anything up to 400lbs (181kg) – even people if fitted with additional seating attachments!
The Big Dummy is an excellent eco-friendly replacement for city-wide deliveries, school runs, equipment transport, or heavy-loaded touring. It comes with a mix of Shimano Deore and SRAM gear components, Avid disc brakes, and Schwalbe Big Apple 26" x 60mm tires.
---
Big Easy
Longtail electric cargo bike
MSRP $5,000
26″ x 2.5″
4-piston Tektro Orion hydraulic brakes
Compatible with up to 2 batteries for extended travel
Bosch electronics
11-speed
SRAM GX rear derailleur
WTB STS i29 wheels
Shimano M525 32h QR Hubs
Chainstay length: 821mm
Wheelbase: 1480mm
---
Big Fat Dummy
Off-road fat tire cargo bike
MSRP $3,025
There's not a better way to put is Surly does "Big Fat Dummy is truly a hulking beast of a bike. Maximalist bikepackers, those looking to make bikepacking a family affair, and those that help maintain their local trails will appreciate the Big Fat Dummy hauling abilities."
26″ x 5.25″ / 29″ x 3.0″
SRAM Level T Brakes & Levers
Race Face Bottom Bracket
---
Surly Frames
Surly frames are made from a special type of Chromoly 4130 steel called 'Natch', which is specifically chosen for its strength. All frames are specifically designed to spec and tubes are chosen for the correct size with custom butting profiles and proprietary forks. All Surly frames can be purchased individually for between $500 to $600.
Steamroller
MSRP $500
Surly's Steamroller is the ideal frame for a dedicated single speed or fixie bike and is popular with city commuters and bicycle messengers. It has wider tire clearance than typical track bike frames so you can fit beefy tires to take on the perils of urban streets.
The classic steel Steamroller frame features Investment cast Surly track dropouts spaced at 120mm with rim brake compatibility and mounts for fenders and a water bottle. Max chainring size is 50T with space for a threaded 68mm bottom bracket.
10 x 120mm (rear) and a 9 x 100mm (front) hub spacing
Max: 50T 1x chainring
Bottom bracket: 68mm, threaded (1.37″ x 24TPI)
Tire Clearance: 700 x 32mm with fenders / 700 x 38mm w/a fenders
Chainstays: 398
Head tube / Seat tube angles:
49cm – 72.5° / 74.5°
53cm – 73° / 74°
56cm – 73.5° / 73.5°
59cm – 74° / 73°
62cm – 74° / 73°
---
Surly Bicycle Parts
You can purchase several custom bicycle parts from the Surly, including forks, handlebars, racks, tires, and various drivetrain components. They also sell a variety of clothing and accessories, including patch kits, hats, jerseys, and socks.
Want a better overview of the products – see all Bikes/Parts manuals
---
Surly's Apparel
As Surly is known to have reached a certain 'cult-following', they've also released a bunch of merch to go along with their unique bikes!

Check out the Sizing Chart
---
Surly Bike Size Guide
XS – 5'0″ – 5'5″ / 152cm – 165cm / Frame size: 38-46cm
SM – 5'4″ – 5'8″ / 162cm – 173cm / Frame size: 50-54cm
MD – 5'7″ – 6'0″ / 170cm – 183cm / Frame size: 52-56cm
LG – 5'11" – 6'3″ / 180cm – 190cm / Frame size: 54-58cm
XL – 6'2″ – 6'6″ / 188cm – 198cm / Frame size: 58-62cm
XXL 6'5″ – 6'8″ / 196cm – 203cm / Frame size: 60-64cm
FAQ
---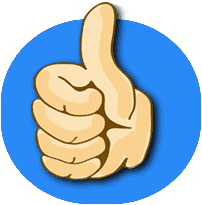 Are Surly bikes good?
Surly is a popular and famous brand that is revered amongst bicycle touring enthusiasts the world over. The quality of their work has been proven by hundreds of long-distance cyclists over the past two decades. If you get a Surly, you may rest assured that it will get the job done.
Are Surly bikes overrated?
Although Surly bikes are highly-rated, the strength of their products has proven to hold up to the hype. Therefore, Surly bikes are definitely not overrated. They are built with high-quality materials and components that will take a lot of abuse and pass the test of time.
Where are Surly Bikes made?
Surly bikes are designed in Minnesota, USA but the frames are manufactured in Taiwan. The reason why they're manufactured overseas is to cut down on production costs and enable the company to offer its complete bikes at lower prices. Almost all big bike brands do this today.
Are Surly Bikes heavy?
Due to the focus on strength, Surly bikes are heavier than most aluminum bikes. Surly also makes several steel touring bicycles that are heavier than recreational bikes because they are intended to carry heavy weights and cover large distances day after day.
Are Surly bikes worth the money?
Most Surly bikes fall within the price range of most other mid-to-high level touring bikes, making them well worth the money considering Surly's excellent reputation. If you want a bike that you can ride to the end of the world without being worried about it failing, Surly is the answer.
Where to Buy Surly Bikes
Online
Buy on Aventuron.comBuy on JensonUSA.com