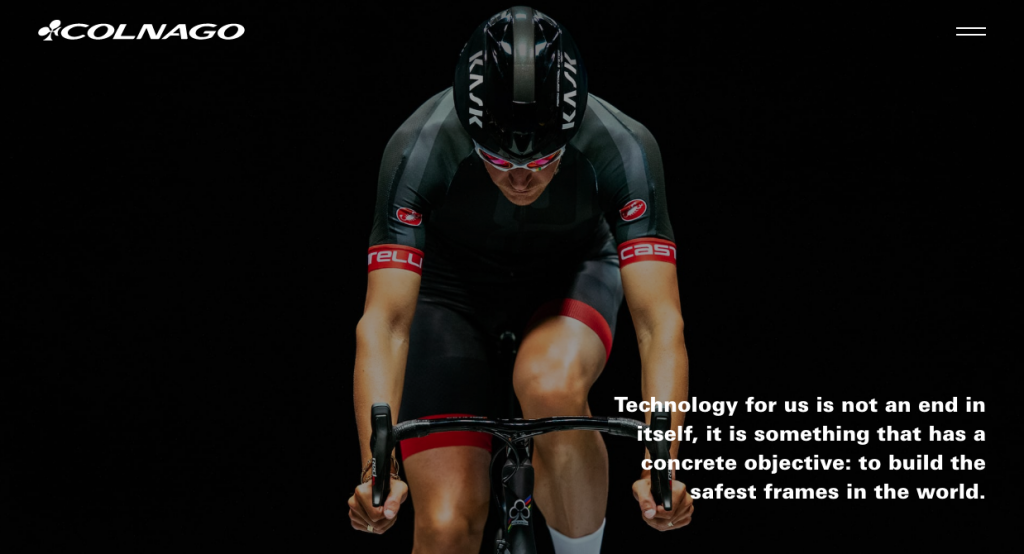 Colnago, possibly the most desired bike on the planet, has been around kicking the heck out of races for quite a while. For over 50 years, this Italian company has been producing race winning frames.
What was started as a simple workshop in Cambiago, Italy is now globally recognized as the quintessential race-bred bike.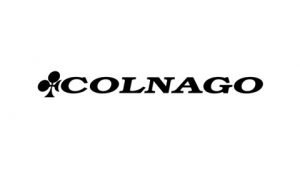 Many bike critics consider Colnago's frames to be more on the traditional side of the spectrum. While this might be true to some extent, it is worth noting that Colnago was one of the earliest companies to research and employ carbon fiber in their frames.
Today, they continue to build some of the world's strongest steel and carbon road bikes. What's more, is that they give their customers a really wide range of colors for their frames plus the option of getting a custom color from the manufacturer.
History of Colnago Bikes
In 1952, a 20-year-old Ernesto Colnago handed in a resignation notice at the Gloria bike factory he was working in. He did this in order to start his own company in Cambiago, a small town in the north-east of Milan.
He set up the company's premises which had an area of no more than 250 square feet and was hugely indebted to his family for cutting down their mulberry tree to provide his workshop with wood.
Soon after, he was building wheels for some of the best cyclists of those days, including Giorgio Albani and the legendary Fausto Coppi.
Early 1955, chronic knee pain was threatening to end Fiorenzo Magni's career as a racer. It was at this moment that Colnago managed to convince his brilliant compatriot to allow them to tweak his bike a little bit.
Colnago happened to be the only mechanic who had spotted an uneven drive train and thought that it could have been the cause of the problem.
After Colnago repaired the bike, Magni's pain disappeared as did Colnago's financial worries. Colnago was hired as the official mechanic of the Giro team that year. In that same year, Magni went on to win his third Giro title further strengthening Colnago's reputation among the peloton.
Colnago also experienced a bountiful period of glory which majorly featured the racer, Eddy Merckx. He won just about every major title for the brand during his years racing with the Molteni team which rode Colnago bikes in the early 1970s.
Some of Eddy's conquests include the Giro and the spring Classics. In perhaps his most celebrated collaboration with the brand, 'The Cannibal' also obliterated the world-hour record in 1971 on a bespoke bike that Colnago developed using a titanium stem, drilled chainrings, and alloys that were so advanced they had to be made in the United States because the technology required was not available in Europe.
Colnago has been a master of innovation since its inception. Being a mechanic, Colnago himself designed and built lighter frames for Giro riders who appeared to be uncomfortable riding the earlier designs.
He has since consistently produced some of the most admired and innovative bikes, including Mexico, with its crimped Columbus tubing and the various incarnations of the Master, with its unique star-shaped tubing and straight fork that helped to reduce rider fatigue.
---
Colnago Bikes Range
---
The Cambiano based company manufactures both road and mountain bikes that are quite stylish and comfortable to ride.
What the company is more popularly known for however is its road machines, which have been ridden by victorious riders who have won races all around the world.
Today, Colnago continues to dominate various championships, Classics, and Grand Tours.
Colnago Road Bikes
Colnago has remained the most coveted road and racing bike manufacturer among bicycle enthusiasts. This is attributed partly to its pleasant handling and partly to its rich history.
Colnago road bikes have been said to ride like they're on rails, giving the rider a great experience.
The C59 is the flagship model but, at about $4,000 for the frame alone, it could end up costing more than $8,000 coming with equipment that is worthy of the frame.
Those without that kind of spare cash should consider the ACR, an entry-level carbon frame that is based on the higher-spec M10, giving it race-ready geometry.
It will put your bank back about $2,400 for the full bike.
Colnago Mountain Bikes
Very few would argue against Colnago's position at the very top of the mountain bike podium. They have maintained strict quality in producing safe and comfortable bikes for decades.
Some riders will be cross country racers obsessed with uphill speed and weight saving.
For that kind of person, there are 29er wheels and carbon frames. Others will be gravity-assisted daredevils who want loads of suspension and lots of reliability.
Long travel 26″ wheel MTBs will do the trick for them. Then there are the rest of us who just want a nice bike for riding around hills and trails. A modern mid-travel 27.5 bike is all we need. Whichever you opt for, Colagno definitely has a mountain bike for you.
The CF12 carbon monocoque frame is the latest mountain bike from Colnago. It has 27.5'' wheels that offer the perfect blend of handling, balance, and rolling efficiency.
The company has utilized a Shimano proprietary press-fit bottom bracket on the CF12, making it the most laterally stiff frame on a mountain bike. This gives it unparalleled power transfer to the rear wheel. The CF12 has a tapered 1' ½" – 1' 1/8" inch head tube for better precision in handling.
The rear brake is a post-mount 140mm disc brake which can also use a 160mm disc. It also has a 12*42 thru-axle rear end for efficient power transfer and technical terrain handling. The Ferrari bike goes for $5,500.
---
Sponsorships
Every year since 1974, Colnago has sponsored at least one professional racing team.
Additionally, other teams on the peloton have also completed races on Colnago bikes.
World champion Giuseppe Saronni spent his entire career from 1977 riding on Colnago bikes starting with the Scic and later the Gis Gelati and the Del Tongo. Perhaps the most famous athlete is Eddy Merckx of the Molteni team.
Customer Reviews
Customer submissions on various forums suggest that Colnago bikes are highly capable machines. The company believes that it manufacturers bikes that probably deserve the "superbike" label. They come in a bit pricey yes, but do they give you value for money? Here's what people think.
David M wrote this about his Colnago C60, "The first ride on my Colnago C60 was a steady 40 miles. I found the bike super stiff and responsive and less fatiguing than my previous bike.
The Colnago and I will be spending the rest of this year enjoying sunny days of club riding mixed in with a few sportives. If you want something with a good history and quality build then Colnago is the bike for you."
Nags had this to say "This is purely from my experience and it doesn't specifically involve the C60. But having put lots of miles on a C40, Ext C, and an alum Mix, I feel that Colnagos have a tendency to handle slower, almost "sedated" when compared to other brands.
It gives off the impression that it is too muted when at slow to moderate speeds, but when pushed harder and at descending speeds, there isn't a better handling bike. Again this is my humble opinion and experience. It's something that some riders may not like or ever get used to. I absolutely love the way my Colnagos ride."
Where to buy Colnago bikes?