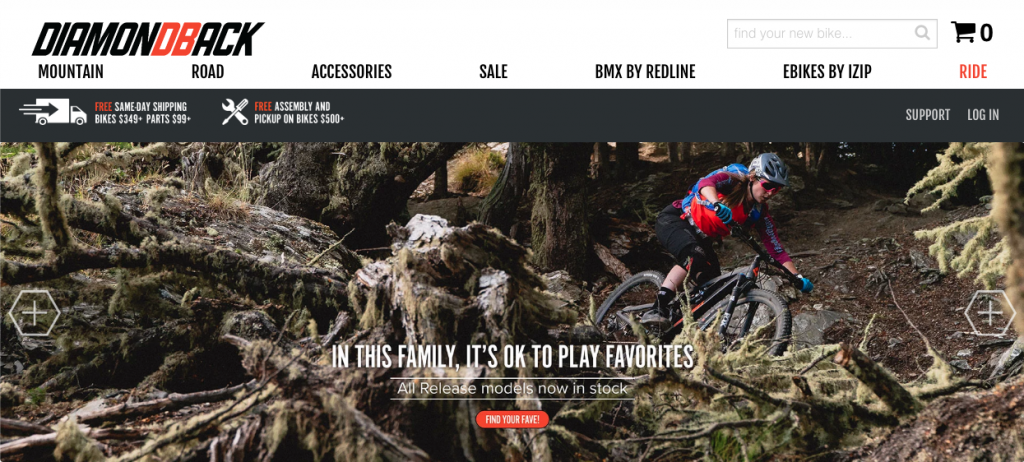 In this Diamondback bikes review, let's see, what's behind the famous U.S bike brand.
Diamondback Bicycles is one of America's biggest bicycle brands. It is located in Kent, Washington. The company sells its products to many parts of the world including the United States, the United Kingdom, Bangladesh, Australia, and Canada. The Diamondback division is owned by a company from the Netherlands by the name Accell.

The production of these bikes takes place in Kinesis Industry which is located in China; its main specialty is in the manufacturing of frames and forks. Most of the production bikes are considered to be mid-type bicycles with the exception of a high-end prototype that was in development in 2011. They make a wide range of bikes, including mountain, BMX, leisure, fitness, road, women's, and youth bikes. They have changed their name several times since their humble beginning in the 1970s, they have changed ownership too.
Diamondback bikes have become a great online seller. There are several reviews online about them and they seem to be doing pretty well. Each year, they update their models and roll out new models too. Also, the support is fast and helpful. The quality of Diamondback bikes is something riders should not worry about.
---
From 1977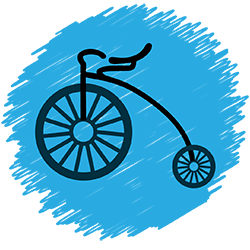 Diamondback Bicycles was founded in 1977 as a BMX brand by Western States Imports in Newbury Park, California. Western States Imports sold the bikes to the Centurion bicycle brand. In its initial stages, the bicycle's brand name was "Diamond Back" and with time it changed to DiamondBack and eventually Diamondback.
In 1990, Western States Imports started to sell its road bikes and mountain bikes under the brand name Diamondback as well.
The Derby Cycle Corporation, which owned the Raleigh Cycle Company, purchased Diamondback Bicycles in 1999 and merged the two companies. Later on, in 2001, Derby Cycle Corporation faced serious financial problems and was almost going bankrupt.
To save its face, Ala Finden-Crofts organized a successful management buyout. Derby Cycle Corporation sold Diamondback and Raleigh and to date, the companies continue to be owned by the same owners. Diamondback partners with a number of advocacy groups including the Evergreen Mountain Bike Alliance, the Cascade Bicycle Club, the International Mountain Bike Association, and Bikes Belong.
---
Product Line
Diamondback presents a wide range of bicycle types. They range from $150 up to a whopping $8,000. They include BMXs, Triathlon bikes, comfortable women's bikes, and race-oriented bikes.
The main types of bikes produced by Diamondback, however, are road, mountain, hybrid, and kids' bikes. Some of their bikes are shipped pre-assembled. Overall, it is an impressive show of variety.
Read, how to find the right bike size
Sponsorships
Since 1979, many riders have participated successfully in competitions under the sponsorship of Diamondback. This started with BMX and later expanded to include mountain bikes with the 1993 creation of Diamondback Racing (DBR).
In the late 1970s and early 1980s, the Diamondback BMX race team won many top US BMX races. In 1983, one of the characters in the movie "BMX Bandits" rode a Diamondback Senior Pro bike.
Through the 1990s, the DBR (Diamond Back Racing) mountain bike team was highly successful at World Cups, World Championships and the 1996 Atlanta Olympics. This helped launch the careers of riders like Cadel Evans.
Customer Reviews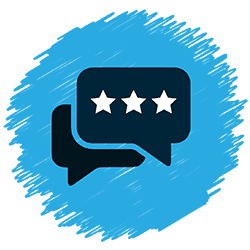 If what we have from customers is anything to go by, then Diamondback bikes are a good deal. It's stated in most of the Diamondback reviews. The company aims to provide quality bike components that offer performance and comfort. Here are some of the opinions of consumers.
Jeff wrote this about Diamondback bikes, "The Diamondback is going to be of equal quality of anything else in that price range. They're no longer the premium brand they were decades ago… but still… it's just an imported frame with some imported components bolted to it – like the majority of bikes, and everything in this price range. The only real concern with buying from a big-box store would be assembly quality."
Richtrojan had this to say about Diamondback's Complete Performance Hybrid Bike, "This Diamondback Insight 1 bike arrived mostly assembled, and even included the tools needed to put together (or adjust) the parts that needed to be "just right". I got the XL. I am not experienced assembling bicycles and was able to ride out of my garage in about an hour.
Once assembled, the bike was incredibly comfortable. I'm 6'2 with a 34″ inseam, and the bike could easily have been adjusted to fit a person much taller than myself. Gears work well for the price, brakes have "good" stopping power. I'll probably adjust them to give the rear brakes a bit more grip.
The seat is comfortable, and the handlebars (particularly the substantial handgrips) are spread at a comfortable distance from the seat and are well positioned, so my back was left intact. The tires give good grip, without the drone and knobby ride of a mountain bike, and the wheels came with reflectors. This is bike has good speed, too."
---
Assembly
This has for long been the most burning question that buyers have had, how hard is it to assemble a Diamondback bike? Not many Diamondback bike reviews answer this question.
Assembling a Diamondback bike is quite easy. It can be done in four steps. See the assembly guide here…
Diamondback Mountain Bikes
Diamondback seems to be selling most of its bikes in this class perhaps due to the fact that mountain bikes are getting more popular.
Diamondback offers a trail series of mountain bikes and they include – Hardtail, Fat Series & Full Suspension bikes. The first and third have different sub-classes. Women mountain bikes featuring hardtail, dual sport, and full suspension are also available.
The Release 5C Carbon is the top-shelf full suspension mountain bike; it goes for $4,399.99. This bike comes with up to date geometry- short in the rear, long in the front and low in the bottom bracket- this means that the rider doesn't have to give up agility when the trail is tight because the bike will be stable even at high speeds.
---
Diamondback Road Bikes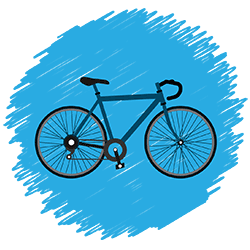 They offer quite a multitude of road bikes ranging from those for entry-level riders to high-end professionals.
What you will notice is that Diamondback is focused mainly on online sales and the other thing you have probably seen is the increasing trend of Diamondback bikes on the streets.
Diamondback offers different selections of road bikes for kids, starting from bikes with extra-wheels to BMX and Cruisers. Their prices start from $170 to $250.
The Podium Equipe Dura-Ace Disc is the top bike going for $4,999.99.  It is made with delicate attention to detail; individual carbon pieces are used to hand make every frameset, each placed according to its strength and flex characteristics.
---
Diamondback Kids Bikes
Diamondback offers a different kind of bikes for kids, too. They offer mountain bikes (20" and 24" series) + fat bike and kid's full-suspension, Road Bikes (Podium series with 24", 700c and 650c wheels, Alternative road bikes (Haanjo Metro series), Performance Hybrid bikes (Clarity 24 series for girls and boys and Insight series for boys and of course BMX series (Grind and Nitrus series).
Where To Shop For Diamondback Bikes?
There are several places where you can shop for Diamondback bikes. For example: