Diamondback is a bicycle brand stationed in Kent, Washington. It is one of the most recognized international bike brands in the market. As a whole, its lineup consists of mid-type bicycles with some high-end exceptions.

The company was founded as a BMX brand in 1977 by Western State Imports in California. Since the late 70s, the company made a huge push into the competitive field and started sponsoring some of bike history's most legendary sports icons. Hundreds of renowned riders have triumphantly competed under the banner of Diamondback and ridden into the podium on one of its creations.
A Short Overview of the Brand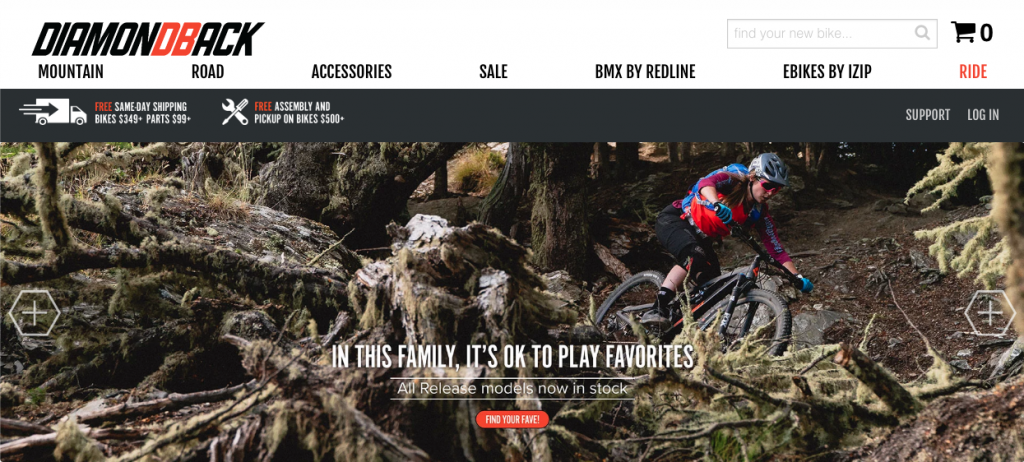 In 1999, Diamondback was purchased by the Derby Cycle Corporation, one of the three largest manufacturers of bicycles in Europe, and a worldwide conglomerate that also owned the Raleigh Bicycle Company. Raleigh and Diamondback were merged and later sold off at a staggering price on account of Derby's reworking of the brand and improving its quality.
Since that moment, Diamondback has not only continued to spread its fame, but become a major player in several advocacy groups, including, but not limited, to Evergreen Mountain Bike Alliance, the Cascade Bicycle Club, Bikes Belong, and the International Mountain Bike Association.
Diamondbacks' biggest innovation in the field of cycling is the Knuckle Box suspension which can be found in most full-suspension mountain bikes of its line.
Aside from a series of excellent bike options (more on that below), Diamondback also offers its own fitness line which includes exercise equipment such as ellipticals, uprights, and indoor cycles.
Meanwhile, since 2016, Diamondback has grown its catalog of bikes and expanded its line. Its current inventory offers full suspension, BMX, youth, women's, dual-sport bikes, cruisers, comfort, hybrid, performance hybrid, road, hardtails, and, finally, a new prototype bike platform called the Release.
Diamondback Mountain Bikes Range
---
Diamondback is most famous for its mountain and gravel bikes, which make the majority of its offering.
The MTB selection can be divided into three main categories:
Full-Suspension: Release / Catch / Atroz
Hardtail: Sync'R, Line, Hook, Rely, Mason, Overdrive, Overdrive 29, Lux
Kids': Sync'R, El Oso Nino, Line
Overdrive 29-2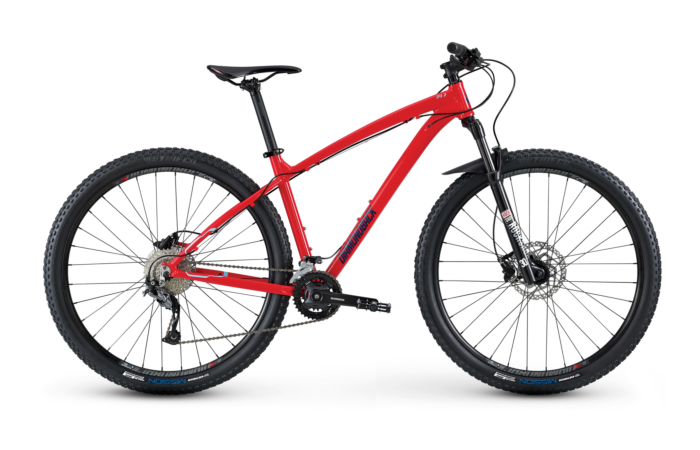 This is a no fuzz, no complications, classic hardtail. That's really the only way to describe the Overdrive, and do it justice. Diamondback just incorporated all the classic features of a bike of this nature and rolled out their flagship confection. A strong, yet light aluminum 29 frame, with a RockShox FS30 TK Coil Spring fork. Other features include size 29 wheels, a fantastic Shimano hydraulic disc brake system, and FSA IS-3/NO.11N. Diamondback brands this puppy as a "Big wheeler cross-country fans.
>>>Related: Diamondback Hook Review
Sync'R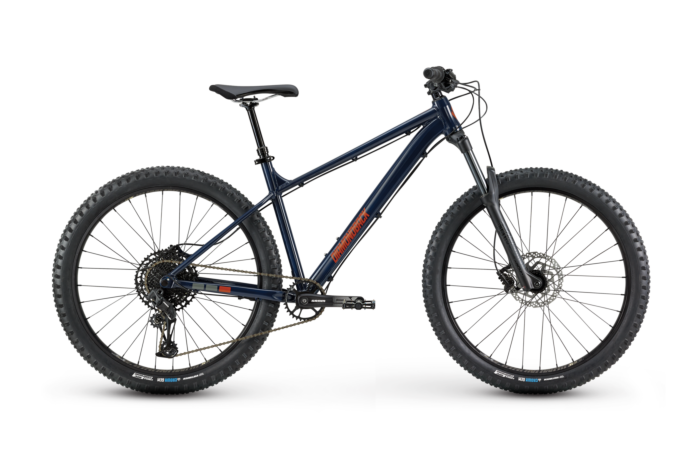 If you're still on the ledge and not exactly certain of what you need, then your best option is a versatile bike that'll do fine on all terrains. A progressive, adaptable model that's just dandy for trails, as well as long-travel and streets. The Synch'r is such a sturdy monster; a Swiss Army knife, do-it-all hardtail with full-suspension. The Synch'r incorporates a low-slung frame, a RockShox Recon RL suspension fork, RockShox Recon RL suspension fork, and an AL35 tubeless-compatible wheel-set.
Atroz 2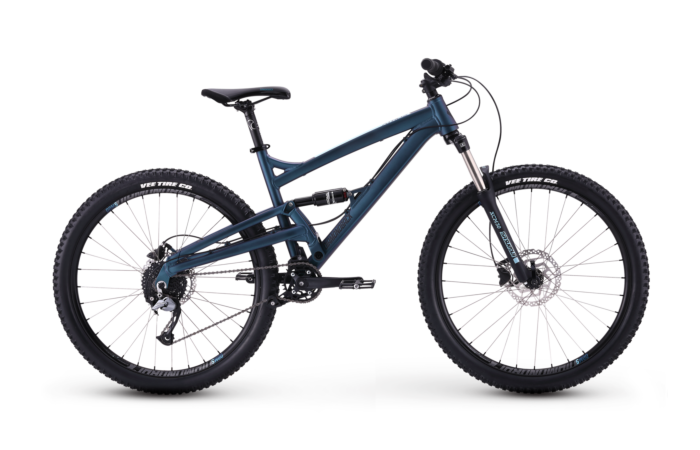 The minute you start adding things in, the price tag goes up. More features more bucks. Mix in the thrill of a hardtail, with the added comfort and control of a full suspension and suddenly you're selling a kidney in the black market. That's not the case with Diamondback's Atroz 2. The wonders of an industrialized assembly line. The Atroz employs sealed cartridge bearings in a single-pivot layout in order to deliver a sleek, durable performance. It has a Shimano hydraulic disc brakes, Suntour air-sprung rear suspension, and a single-ring drivetrain.
Release 3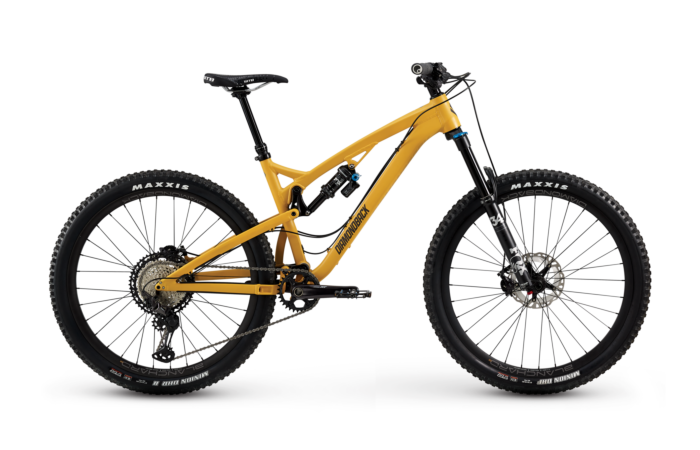 The Porsche of Diamondback's catalog. All the fancy features, all the best gizmos, everything you might need and more. The Release is a rig that simply doesn't skimp on performance and does what it promises, PERIOD. A butted aluminum frame with pedaling level link suspension, complemented with a Fox 34 Performance Float 150mm travel fork and Fox Float DPX2 rear shock. To top it off, a reliable Shimano setup that includes: XT 12-speed drivetrain components and Shimano XT hydraulic disc brakes. Other deluxe highlights include Blanchard tubeless-ready wheelset, Maxxis Minion DHF/DHR tires, and a KS LEV Si dropper post.
Haanjo 4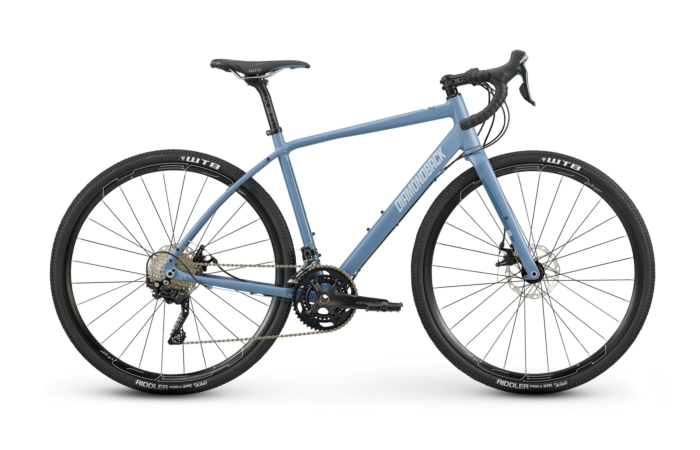 The Haanjo line is Diamondback's rugged explorer. It's built to last and take beatings after beatings. You punch it, it gets back up. Each iteration adding something special. Haanjo 4's surprise under the hood is the fact that Diamondback added thru-axels front and rear for more precise handling. The Haanjo's component package includes TRP Spyre C Flat Mount Mechanical Disc brakes, drivetrain components, ED Tomcat Disc wheels, and grippy WTB Riddler 700×37c tires.
El Oso Dos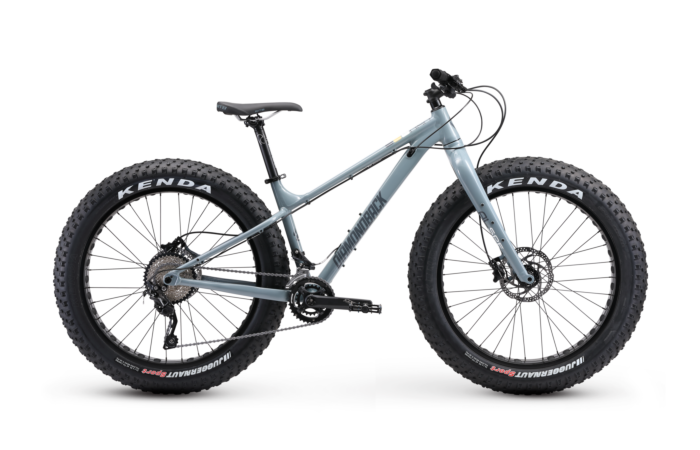 Normally fat bikes aren't exactly fast. They aren't known for their speed. Diamondback saw the probably and imagined a market they could pry open with a few tweaks from crafty engineers. El OSO DOS was designed around a rigid platform with the purpose of shaving pounds and making it more lightweight and fast. Thru-axles front and rear add stiffness for improved steering accuracy. Suspension and everything else is handled by two gigantic burly wheels.
Diamondback Road Bikes Range
---
Adventure/Gravel: Haanjo
Endurance: Century
Triathlon: Andean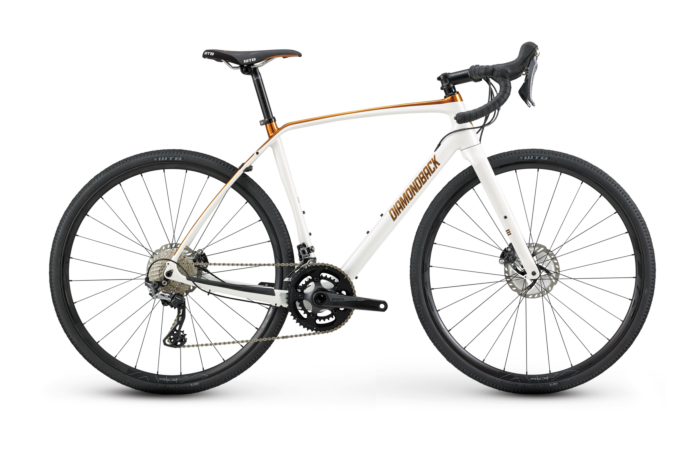 Diamondback Size Chart
Not sure what size Diamondback bicycle to get? Check out our detailed size chart below for more information.
| | | |
| --- | --- | --- |
| Diamondback MOUNTAIN Bike Size Chart | Diamondback ROAD Bike Size Chart | Diamondback KIDS' Bike Size Chart |
| XS (13-14″) – 4'10 – 5'2″ | 50cm – 5'0 – 5'4″ | 12″ wheels – 26-34″ / Age 2-4 |
| S (15-16″) – 5'2″ – 5'6″ | 52cm – 5'4 – 5'7″ | 16″ wheels – 34-45″ / Age 3-6 |
| M (17-18″) 5'6″ – 5'10" | 54cm – 5'7-5'9″ | 20″ wheels – 47-56″ / Age 6-10 |
| L (19-20″) 5'10" – 6'1″ | 56cm – 5'9″ – 6'0″ | 24″ wheels – 54-62″ / Age 8-12 |
| XL (21-22″) 6'1″ – 6'4″ | 58cm – 6'0″ – 6'3″ | |
| XXL (23-24″) – 6'4″ – 6'6″ | 60cm – 6'3 – 6'5″ | |
FAQ
Are Diamondback bikes good?
Diamondback has a reputation to uphold as a label and brand. They are known for building the most durable, high-quality, and affordable bikes on the market. Diamondback might offer less customizable options, no boutique hacks, and fixes, but it doesn't really need them due to its vast array of bikes and impressive catalog.
Where to buy Diamondback bikes?
You can find Diamondback bikes almost everywhere. It's a fairly common brand in the US and Europe. Shop-wise, Diamondbacks are sold at most Sport-related stores or shops that trade in bikes. You can also purchase Diamondback bikes online, either through their website or through multiple participating re-sellers.
Are Diamondback bikes made in China?
Raleigh America still owns the brands and has its offices in Kent, Washington. Nonetheless, most Diamondback bikes are made by Kinesis Industries, a Taiwanese-based company with a factory in China. Diamondback moved its production overseas in order to reduce manufacturing costs.