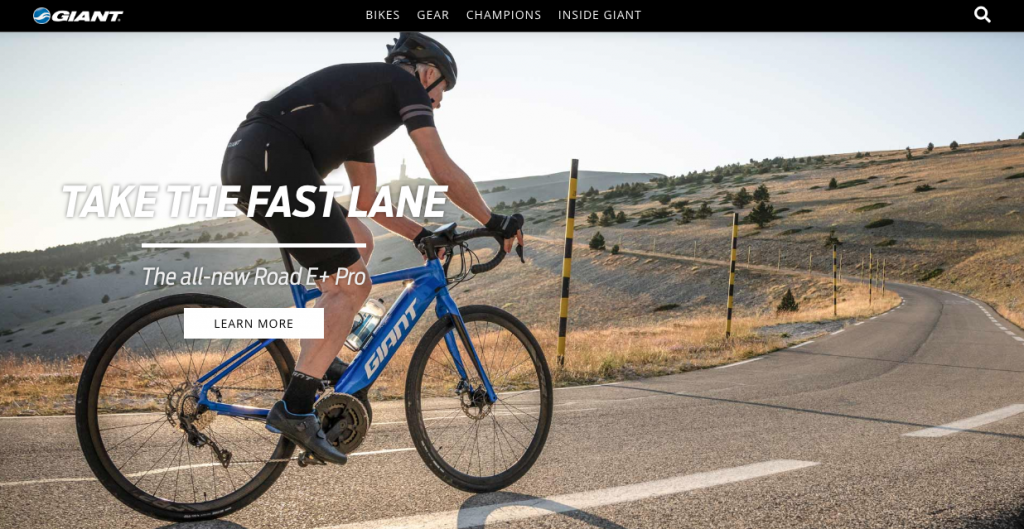 Giant Manufacturing Co. Ltd., or the Giant Bike company, is the world's largest bicycle manufacturer.
The company was founded in 1972 in Dajia, Taichung County, in Taiwan, by King Liu and several colleagues.
A couple of years later, the company's big breakthrough occurred when it negotiated a deal with Schwinn to begin manufacturing bikes to be sold under other brand names and private labels. Over time, Giant started signing on new contracts, acquiring new battleground regions, and rapidly expanding with joint ventures that handed the conglomerate the keys to the European market.
By 2018, Giant had sales in over 50 countries, with more than 12,000 retail stores; with a revenue of US$1.9 billion.
In 2020, when the COVID pandemic hit, demands for Giant bikes skyrocketed.
Fueled by global interest, fear of contracting coronavirus on crowded buses and trains, and a need for outdoor activities, Giant built its largest plant in the European Union.
Giant is a massive company with a staggering range of products and bicycles. It's impossible not to find what you're looking for within their catalog. It's a beast that mass produces quality bikes and has multiple sub-brands.
Giant Bikes Technologies
Giant bikes were initially made with 6061 (ALUXX) aluminum alloy. They had an iconic bladed fork design and a seat post carefully engineered to reduce air resistance. As bicycles evolved, the company evolved with them.
In 2003 they introduced their first carbon fiber TCR frame, and in 2006 added to this composite a higher-grade carbon. By that same year, they were also introducing other rear suspension power transfer innovations. This development led to the creation of their Maestro Suspension system. This platform uses four pivot points and two linkages to decrease pedal bob and boost vertical movement in the rear wheel.
Right now, Giant classifies its bicycles by style:
Mountain
Road (including city and hybrid)
Cross and Gravel
E-bikes
Kids'
It crafts bikes for several uses within each level, including; race, endurance, city, cruiser, mountain, and hybrid.
---
Giant Bikes History & Timeline
1987 – The first carbon bikes were introduced
1995 – Giant first started sponsoring a mountain biking team
2004 – Introduction of the Maestro Suspension
2008 – LIV/Giant – A new cycling brand dedicated to women cyclists
2012 – Celebration of 40 years in the business!
2013 – 27.5″ wheel bikes added to the line
2018 – Introduction of the new gravel bike, Giant Revolt
In 1972, Japanese-educated engineer King Liu and a few friends founded Giant in Dajia, Taichung County, Taiwan.
The engineer, who had just witnessed a typhoon destroy his eel farming business, brought partners together to raise $100,000 used to start the business.
A 24-year-old Chinese-born investor, Tony Lo, sold King Liu his trading company and became an owner and manager in the budding bicycle company. Among the company's earliest customers was West Coast Cycle, when Giant produced the Nishiki.
As the demand for bicycles increased, Schwinn was driven by circumstances to turn to Japanese manufacturers to meet the bicycle boom in America. In 1973, Giant began courting some of the biggest names in the bicycle industry, and things got even better when an order arrived from Schwinn.
Later in 1977, Giant produced their first ten-speed Schwinn World, making Schwinn impressed with the quality.
By the early 80s, Giant was already producing an average of 100,000 bicycles per year for Schwinn. Then, in the fall of 1980, Schwinn workers went on strike, increasing the demand for Giant's bikes.
The aging production facilities at Schwinn only made it even more challenging to produce their own bicycles, making them heavily reliant on Giant. This situation forced them to share manufacturing and design expertise.
The brand was born in 1981
In 1982 alone, Giant shipped 130,000 BMX Schwinn Predators, and by the end of the year, Schwinn had closed the Chicago plant and handed over most of its production to Giant.
In 1984, Giant produced the first two chrome-moly mountain bikes for Schwinn. These were the Sierra and High Sierra.
The two became an instant hit. In three years only, their sales figures had tripled. In that year, Giant shipped 500,000 bikes, of which two-thirds were Schwinn's sales.
By the time it was 1986, 80% of Schwinn's inventory was derived from Giant.
It was evident that Giant produced quality bikes, but their name was not getting enough credit on the market since very few of the bikes carried the company name "Giant."
Tony Lo seemed to have seen this coming since, by 1981, he had started to promote the Giant brand name. Finally, in 1986, Giant launched its brand name in Europe.
The joint Schwinn-Giant brand brought the deal home for Giant after successful negotiations in 1985. Though not very fruitful, the deal did make a significant turning point in how the two companies were related; they were now equal.
The wheel of fortune had spun and stopped in Giant's favor. Schwinn knew this and tried to evade it by signing a deal with China Bicycles.
The equity deal saw Schwinn get a third of the stake and a new manufacturing facility, but it was too late. Giant continued to dominate the market with their own brand and have since remained the company to beat in the world of cycles.
---
Giant Mountain Bikes
Mountain bikers have many options; competitive cross-country riders will be interested in the Anthem full-suspension XC models and XTC hardtails, while trail riders will want to look at the Trance and Stance lines of full-suspension bikes or the Fathom hardtails.
Downhillers, too, have the choice of Reign and Glory bikes. The Giant Reign 1, a $4,600 bike, has 160mm of travel on the front and back for a balanced ride. Its Maestro suspension is controlled by a RockShox Monarch Plus Debonair RC3 shock, a high-end model that is a stellar performer.
The piggyback design gives a more consistent control over long descents because there is more oil volume to soak up the heat gain, while the Debonair air provides better suppleness and mid-stroke support.
---
Giant Road Bikes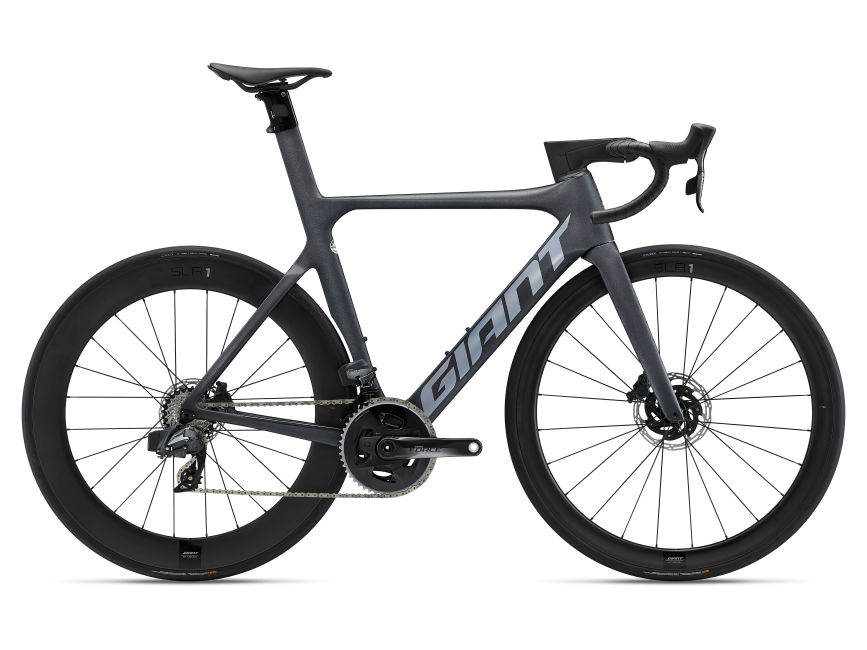 Giant's road bike range consists of aero race bikes such as the Propel, lightweight race bikes like the TCR Advanced, endurance-focused models such as the Defy Advanced, entry-level all-rounders such as the Content, and triathlon-TT models such as the Trinity Advanced.
One of Giant's notable road bikes is the $7,400 Giant TCR Advanced SL O. This bike has a light frameset that weighs 2210 grams when complete.
Subtracting the weight of two 300g tires leaves 1,610g, and that's before allowing for the cassette, tubeless sealant, valves, and skewers.
Acceleration on the TCR is super-responsive, and its wheel performance contributes hugely. Its rims are 30mm deep and 23mm wide externally, which reduces tire width to 24mm from 25mm.
---
Giant Hybrid, City, and Cruiser Series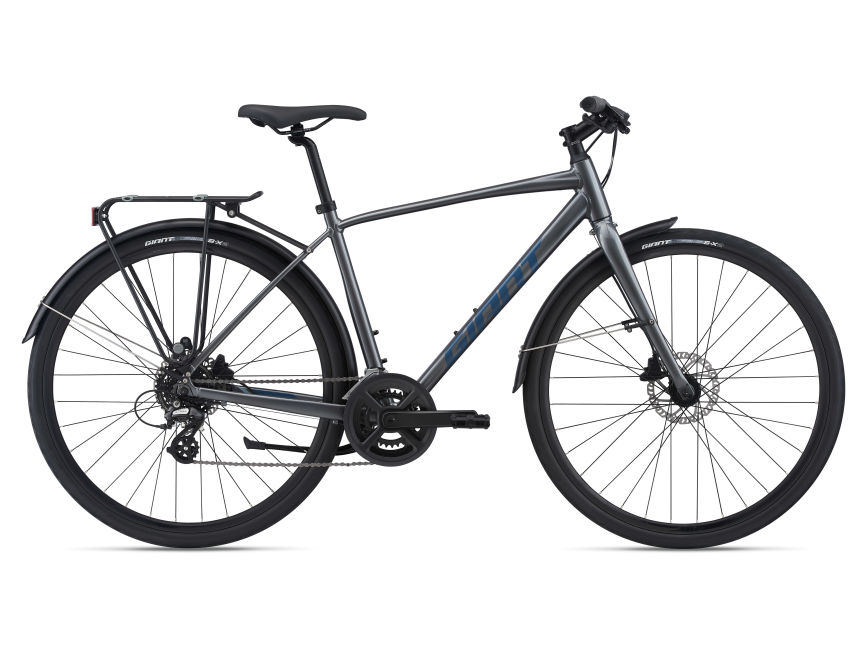 This category includes several lines, each with different characteristics. For example, the Escape is a jack of all trades perfect for commuting or fitness rides around the city. On the other hand, the FastRoad models are rapid road bikes with flat handlebars to improve comfort and control for city riders.
At the other end of the hybrid spectrum, you have the Cypress comfort bike with seatpost suspension and a choice between a rigid or suspension fork or the ultra-comfortable Simple cruiser bike with traditional beach cruiser geometry and touchpoints designed for the most relaxing leisure rides.
All these models are super affordable, available under $1,000, except the FastRoad Advanced, which costs $2,290 due to its carbon fiber frame.
---
Giant Cross & Gravel Bikes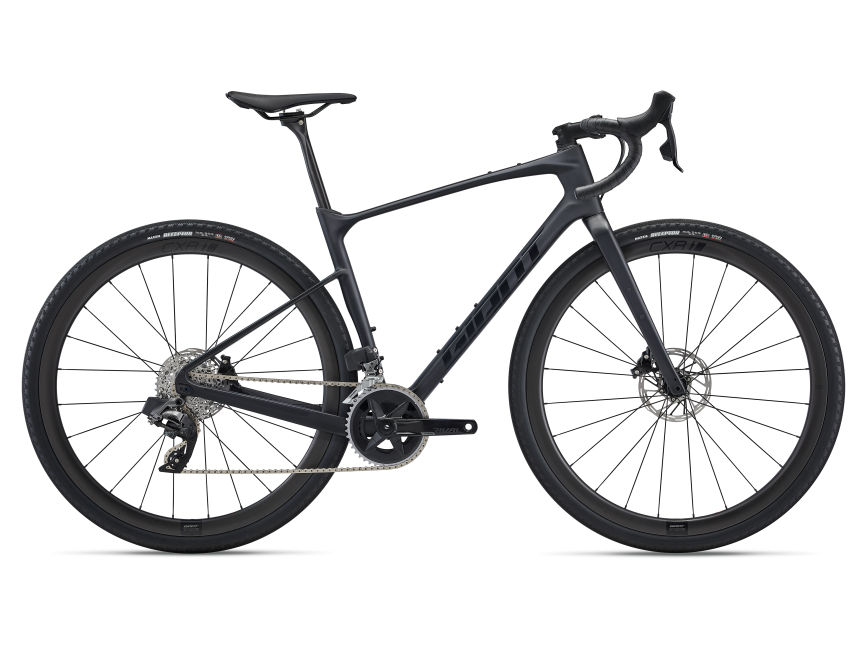 Giant has a limited but high-quality selection of CX, gravel, and adventure bikes that suit a wide range of needs and preferences.
These are versatile, all-terrain machines with different specializations. For example, the TXR is a race-ready cyclocross bike with a World Cup pedigree. The Revolt is an ultra-efficient, ultra-comfortable gravel beast. Finally, the Roam is an affordable adventure bike perfect for all-terrain riding.
Among the gravel series, you have high-end carbon fiber or aluminum frames, dropper seatpost compatibility, multiple groupsets, massive 53mm tire clearance, geometry flip-chip technology, and a D-Fuse seatpost and handlebar absorb trail vibrations. On the other hand, the TXR Advanced is a smooth, responsive, high-performance machine with unbeatable frame stiffness providing speed and agility.
---
Giant Electric Bikes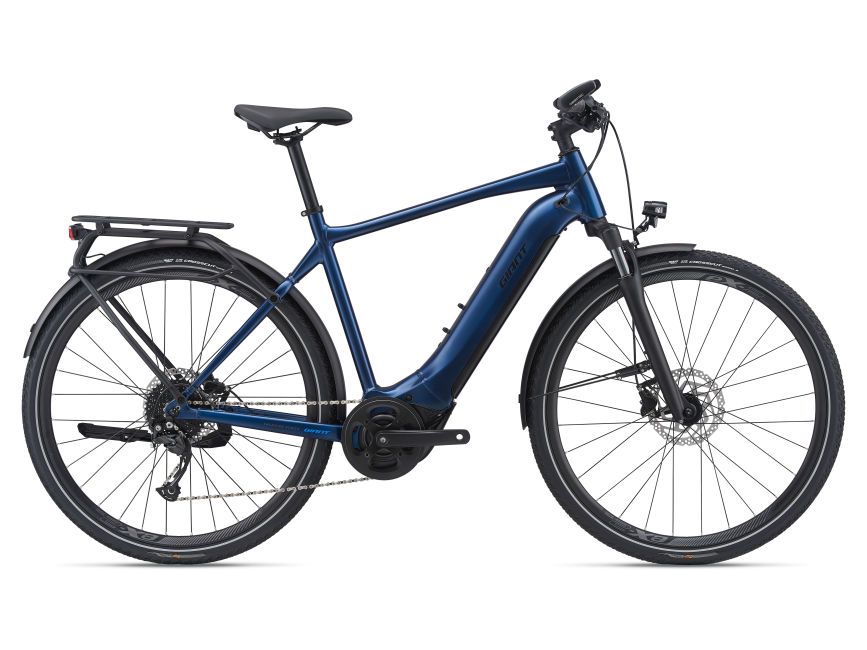 Giant has a complete line-up of electric bicycles mimicking popular models across each discipline, including mountain, road, gravel, city, adventure, and trekking. Across the range, you will find something for almost every budget and preference, with prices from $2,750 to $9.500.
Giant's choice of e-bike technology is up there with the best. Their five Syncdrive motors are high-end mid-drive designs, specially manufactured in partnership with Yamaha and Shimano. These are powerful motors designed to deliver super-smooth, natural support of up to 300% with 85Nm of torque thanks to Smart-Assist sensor technology.
Likewise, the EnergyPak offers various capacities, including 400Wh, 500Wh, and 625Wh, with the option of a range extender on some models. In addition, these batteries are seamlessly integrated and rapid-charging. Finally, the RideControl handlebar-mounted controls and computers are ergonomic and intuitive.
---
Giant Kids' Bikes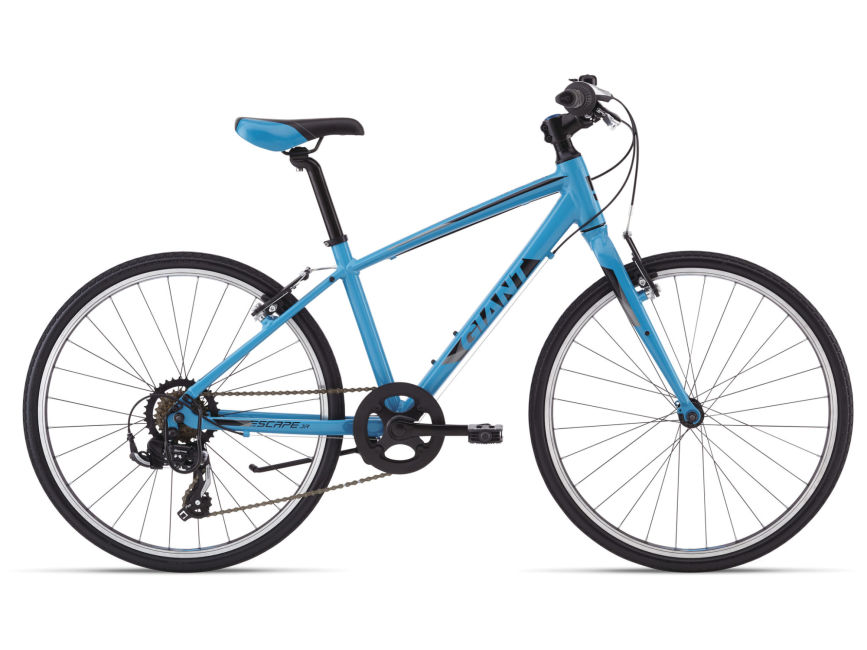 Lastly, Giant has bikes for toddlers and children of all ages, including balance and training-wheel bikes, the versatile Escape Jr. hybrid, various hardtail XC mountain bikes, and even competition-ready full-suspension MTBs.
To help encourage the next generation of riders, Giant ensures the kids' bikes are lightweight, durable, and comfortable. Child-specific geometry and wheel sizing, and tailored components are a must.
The components include their proprietary range of saddles to perfectly suit children's bodies and children's brake levers that make braking easier. Additionally, you have five wheel sizes between 12″ and 26″ and frames with short reach and low standover height to make riding comfortable and safe.
Finally, Giant kids' bikes are affordable, ranging from $195 to $1,200 ($2,500 for the full-suspension MTB).
---
FAQ
Is Giant a good bike brand?
Yes, Giant is an excellent bike brand and the world's largest bike designer and manufacturer. They are widely recognized for their high-quality bicycles and components, covering a broad range of prices. Giant also develops bikes at the top level of professional cycling.
Are Giant bikes made by Trek?
No, Giant bikes are not made by Trek. They make all of their own bikes. Giant also produces bikes for many bike brands in their factories in Taiwan, such as Trek, Colnago, and Schwinn. It is reported that they make some low and mid-level Trek bicycles in these factories.
Are Giant bikes Chinese?
No, Giant bikes are Taiwanese, not Chinese. The Giant Manufacturing Company was founded in Taiwan in 1972, and most of its manufacturing still takes place there. However, the bicycle company also has manufacturing facilities in the Netherlands, Hungary, and China.
Are Giant bikes made in the USA?
No, Giant doesn't make any bikes in the USA. As of 2022, the company manufacturers all of its bicycles in Taiwan, China, Hungary, and the Netherlands. However, in a NY Times interview, Giant's chairwoman, Bonnie Tu, said they might move some manufacturing to the USA when automation is much better.
Who is Giant Bikes owned by?
No, Giant doesn't make any bikes in the USA. As of 2022, the company manufacturers all of its bicycles in Taiwan, China, Hungary, and the Netherlands. However, in a NY Times interview, Giant's chairwoman, Bonnie Tu, said they might move some manufacturing to the USA when automation improves significantly.
What bike brands does Giant make?
Giant makes bikes for popular bike brands like Schwinn, Trek, Scott, and Colnago. In addition, many small-name brands work with Giant's manufacturing facilities to produce frames and components. As a result, both Giant and its clients benefit from its large-scale manufacturing operation.
Is Specialized owned by Giant?
No, Specialized isn't owned by Giant. Some Specialized bikes are manufactured by Giant in their Taiwan factories, however. Specialized is owned by Mike Sinyard, who founded it in 1974. The company remains privately owned today, with Mr. Sinyard as the CEO.