Devinci Cycles is a bike brand that started building bicycles in Quebec, Canada, way back in 1987. The brand sells its bikes via retailers in Europe, Africa, and the Middle East. Devinci Cycles produces custom-made frames for its bicycles in both carbon and aluminum material. It uses only top-quality components from suppliers like Shimano, SRAM, Rockshox, and Maxxis.
The Devinci Cycles range of products includes:
Road bikes

Hybrids

Cross bikes

Mountain bikes

E-bikes


Cruisers
Its range of mountain bikes is particularly broad, with specialized products for the trail, downhill, enduro, and all-mountain riders.
---
History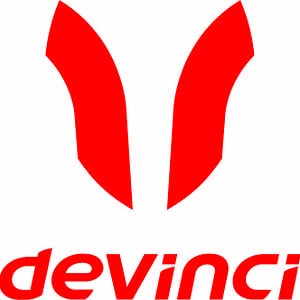 In 1987, two engineering students started a bicycle brand named Da Vinci after the inventor, Leonardo Da Vinci. Initially, it was just an independent operation working out of small premises in Chicoutimi, Quebec. Over time the brand matured and was eventually bought out by biking entrepreneur, Felix Gauthier, who changed the name to Devinci.
After some years of growth and huge improvements in research and development, Devinci moved into larger premises and began expanding its products. In 1993, it started marketing its bikes worldwide and introduced women's specific bikes along with ergonomic cruisers, XC bikes, and dual-suspension mountain bikes.
---
Sponsorships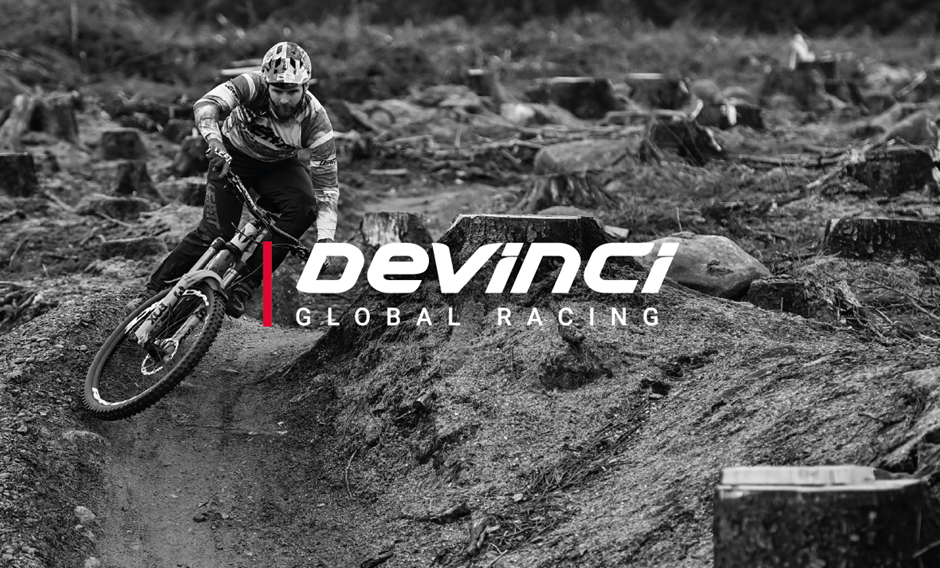 Devinci sponsors several famous mountain bikers, including local Canadian enduro rider Georgia Astle, American downhill rider Dakotah Norton, and Slovenian downhill rider Jure Zabjek. Other riders include Kiwi enduro rider Keegan Wright, Patrick Laffey, and Greg Callaghan.
Devinci ambassadors include Pierre Lavoie of the non-profit fundraiser race Le Grand Defi and mountain bikers Kenny Smith, Phil Ricard, and Jonathan Lefrancois. Devinci, in collaboration with the Unior Tools, sponsors the Devinci/Unior Factory Racing team. The team is partnered with Fox Suspension and have competed in several high-profile cycling events, including the UCI MTB World Cup Championships.
Devinci Bikes – Full Product Range
The Devinci product line consists of several road bikes, mountain bikes, and electric bikes aimed at the professional market. The company only works with top quality parts and materials and doesn't produce any entry-level or amateur-grade products. In addition to its pre-built bikes, Devinci also sells ready-made or custom-designed frames for various types of cycle disciplines.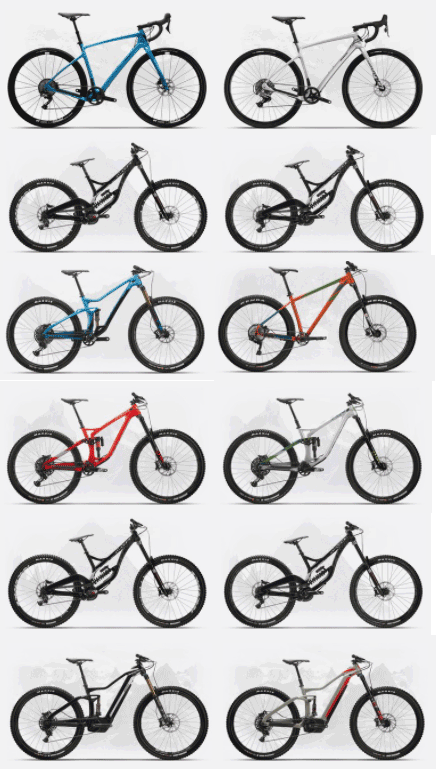 ROAD
Open-Road [Gravel-Spec] – Devinci Hatchet Carbon
Open-Road [Road-Spec] -Devinci Hatchet Carbon 105
MOUNTAIN
Trail – Devinci Django 29er, Devinci Marshall
Trail Traction Plus – Devingi Kobain Deore
Pump Track – Devinci Sabbath
All-Mountain – Devinci Troy
Enduro – Devinci Spartan 27″ / 29″
Downhill – Wilson 29″
ELECTRIC
E-Trail – Devinci EP
E-All Mountain – Devinci DC
E-Enduro – Devinci AC
Devinci bikes retail from around $2,000 on the low end to $7,000 or above on the higher end. Although not advertised on the website, some retailers do stock lower-cost aluminum versions of it's Hatchet road bike range for around $1,800.
Although it makes all types of bikes, Devinci's focus clearly leans toward the mountain bike side of things. It offers a very broad range of off-road adventure style bikes in all disciplines from downhill and enduro to trail and even pump track. Its electric bike range is also made up entirely of off-road style bicycles.
---
Devinci Road Bikes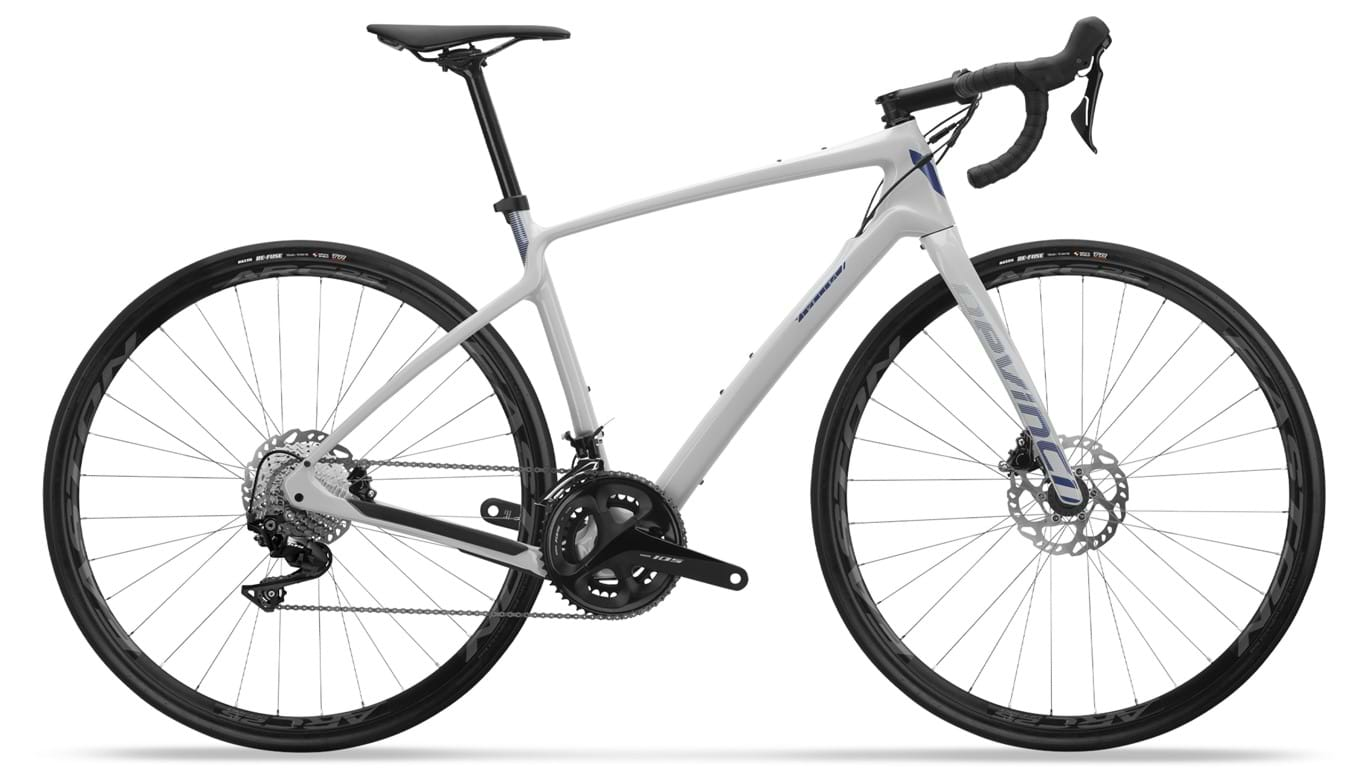 Devinci's road bikes make up it's 'Hatchet' line and includes two gravel-spec bikes and two Shimano 105 road-spec bikes. All the Hatchet bikes have a Carbon DMC-R frame and Devinci full carbon Surperleggera fork with an FSA Orbit headset.
The two Carbon 105 road spec bikes are essentially the same but with some female-friendly specs on the 105 WF. They both feature the same Shimano 105 groupset with hydraulic disc brakes, Shimano WH tubeless-ready wheels, and 700x32c Maxxis Refuse tires.
The Hatchet Carbon GRX is an all-terrain 11-speed gravel bike with a single 40T front ring, Shimano GRX groupset, and 700x40c Maxxis Rambler tires. The Hatchet Carbon Rival is similar to the GRX but with a 42T single front ring and SRAM Rival and Apex components for the drivetrain.
---
Devinci Mountain Bikes
In the mountain bike range, you have the Spartan carbon enduro dual-suspension bikes in both 27″ and 29″ wheel sizes. They come with various different SRAM groupsets including GX and NX Eagle with Maxxis Minion tires.
The all-mountain 'Troy' range of bikes is mostly carbon and feature SRAM groupsets with Rockshox dual suspension. There are also some aluminum frame models. The 29″ 'Wilson' range makes up the downhill bikes, with only two models, one in SRAM GX and the other SRAM X01. They both benefit from Rockshox Super Deluxe Coil rear suspension.
The 'Django' range of trail bikes includes four carbon and two aluminum models, all dual-suspension with 29″ wheels and SRAM GX or NX groupsets. It also offers a 'Kobain' trail bike and 'Sabbath' pump track bike.
---
Devinci Electric Bikes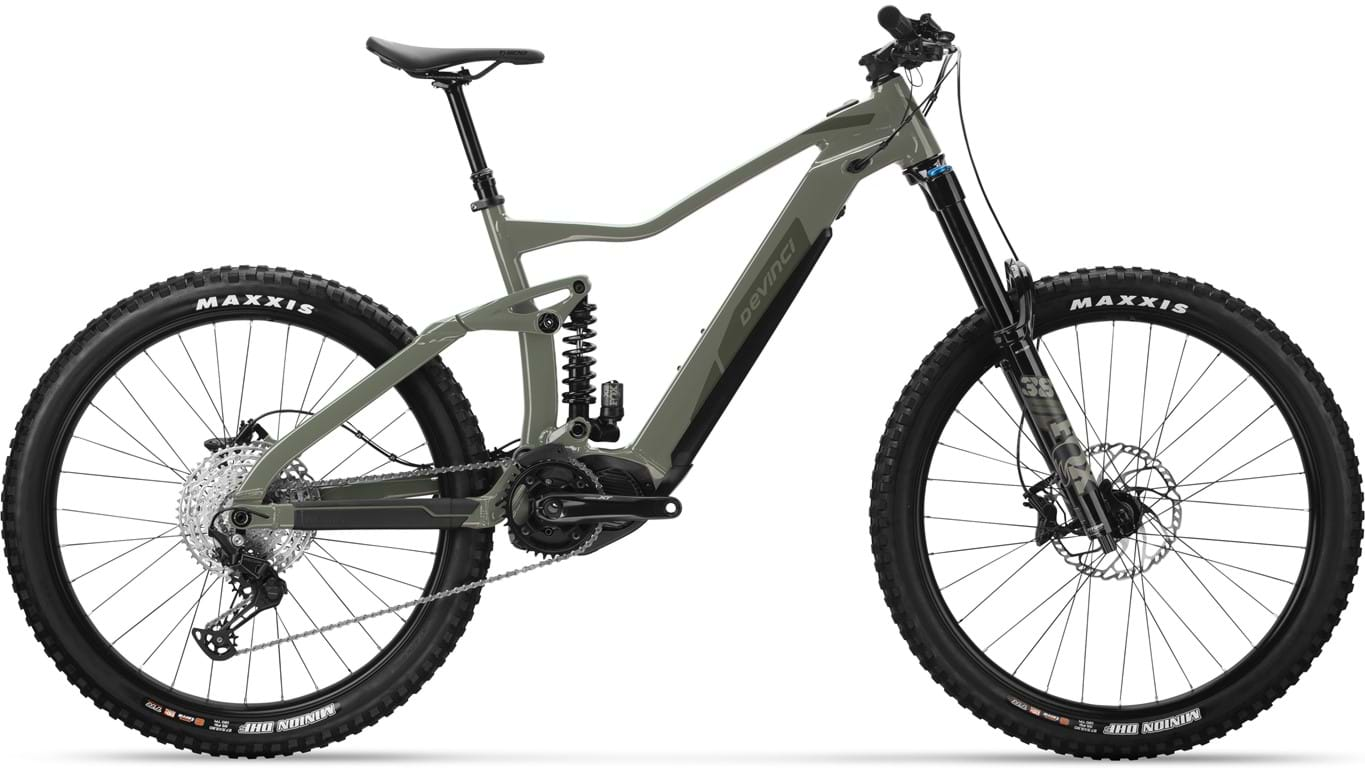 In its E-enduro range, you get the AC GX and AC NX, two aluminum frame bikes with 27.5″ wheels. Both feature a Shimano Steps E8000 drive unit and either SRAM GX or slightly cheaper NX components. Both are fitted with 27.5×2.8″ Maxxis Minion tires on front and rear.
In the E-All mountain range, we get a similar match up of SRAM GX and NX models, the DC GX, and DC NX. They also have Devinci's aluminum optimum frames with Shimano Steps E8000 drive units but with 29″ wheels and Fox Float DPS rear suspension. Both tires are 2.6″ with a Maxxis High Roller upfront and a Minion on the back.
Finally, Devinci offers a single E-trail bike, the 11-speed EP NX. It has the same aluminum frame and Shimano drive unit with 29″ wheels and SRAM NX derailleur. It also has a different Fox Rhythm front suspension fork with far less travel than the Enduro e-bikes. The front tire is a Maxxis Highroller with a Maxxis Minion on the rear, both 29×2.6″.