These Are The Best Hybrid Bikes For Women in 2022
Among the wide variety of bikes to choose from, there is that one type that has become the most popular among female cyclists – the hybrid bike.
As the time has gone by, the women's hybrid bike have seen a considerable amount out upgrades toward ease of use, comfort, and speed. Hybrid bikes are mostly preferred for their ease of use on different types of terrains, and an upright riding position.
Hybrid Bikes 101
Hybrid bicycles by their nature are designed to be used in a different variety of uses where they outperform any other type due to their versatility. No wonder they are the best-selling women's bikes both online and in bike stores around the world. What makes this type of bike to deserve its name is the mixture of the following fields of use:
Commuting

Relaxed cruising
Bike-packing
Recreational cycling
Training/fitness bike
Light trail riding
An all-rounder bike
The selection is based on the most researched bike brands that female cyclists browse on the web. We chose the best-selling models in each price range, therefore all of the bikes listed below can be trusted for their quality and value!
---
What Size Bike Do I Need?
As each brand sizes their bikes differently, make sure to check out individual bike link to see the recommended size recommendation. It is crucial to get the right size frame!
When you tend to fall into two sizes, get one size larger when you have long legs, and size shorter when you have shorter arms.
Read more: In-Between Two Bike Sizes?
---
Table of Contents
---
Best Women's
Step-Through

Hybrids

Co-op Cycles – CTY 1.1 Step-Through
Priority Cycles – Turi 🏆
Electra – Townie 7D Step-Through
Trek – Verve 3 Disc Lowstep
Specialized – Sirrus 3.0 Step-Through
---
Co-op Cycles – CTY 1.1 Step-Through
Best Value – Score 4.5/5 out of 100+ ratings
MSRP: $599
REI Co-op
While the CTY 1.1 is in the entry-range of women's hybrid bikes, its components are built for light, recreational cycling.
There is no need to worry about the durability of the bike though, as it's made of strong, yet light-weight aluminum, with a maximum load capacity of 300lbs. Pumping the tires can be a bit unusual at first since the bike has Presta valves, but the speed of those wheels compensates for that factor. It's also equipped with disc brakes that are a great bonus on a bike in that price range.
Best For Recreational cycling
6061 aluminum frame and fork.
Selle Royal saddle.
Full fender & rack mount compatible (sold separately).
3 x 8 speed Shimano Tourney / Acera.
700x40c puncture-resistant, reflective sidewall tires.
Mechanical disc brakes
Frames – XS to M fit riders
5'0″ to 5'9″
---
Priority – Turi
Silent – Clean – Maintenance free!
MSRP: $999
Priority Bicycles
The Turi comes is equipped with fenders, internal gearing with a ratio of 310%, a side stand, hydraulic disc brakes, and puncture-resistant tires. We try to give out unbiased information, but it's hard not to talk too much good about this bike really is.
Belt-drive systems are known to have a lifespan of 19,000 miles, which is well, obviously more than one has set their goal for the next 10 years. It is also the small details that talk well for this deal, for example, a simple water-bottle cage that costs around $10 is already included, there's nothing else to add to the bike to make it complete.
Frame Size Recommendations
S (17″) – 26″ to 29.5″
M (19″) – 30″ to 32″
L (21″) – 32.5″ to 35″
---
Electra – Townie Path 9D Step-Through
Comfortable and smooth riding on asphalt and lighter trails
MSRP: $780
REI Co-op
This is an easy bike for anyone who appreciates comfort as the number one quality of a bike ride.
Step-through cruiser bikes offer everything one would need to get from A to B in style, without a rush. The 9D Townie is equipped with the essentials that are suitable for a recreational cyclist who doesn't expect anything fancy, yet likes the simplicity of things. The bike is equipped with 9-speeds, a double-spring saddle, a wavey (moustache type) handlebar, and front & rear disc-brakes.
Tires are the classic, 27x5x2.4″, and the feet will be protected by the chainguard sprocket on the front.
Double-spring saddle & moustache-type hadlebar
Hydraulic disc brakes
Weight: 32lbs
One size frame (M) fits riders 5'3″ to 6'3″
---
Trek – Verve 3 Disc Lowstep
MSRP: $759
Trekbikes (Available in-store only)
If your main requirements for a commuting bike are speed, durability, and comfort, the Verve 3 has all of those in a literally perfect combination. The Verve series is by far one of the best-selling in Trek stores all around the world, which makes the Verve the best women's hybrid bike for under $1000 in this list! It does cost more than one would expect in a bike they are probably not going to use that often, but it is for a reason – Trek is a very well-known bike brand, and let us be honest – the bike does look good. 
Best Use: Roads, paths, and city streets
Alpha Gold Aluminium frame
Vibration reducing handlebars and grips, low-step design, Bontrager Boulevard saddle, road-smoothing suspension seat post
Rack, fender, and bottle-cage mounts
Bontrager tubeless-ready disc rims, 700x45c Bontrager H5 Hard-Case ultimate wire bead tires
Shimano MT200 hydraulic disc brakes with 160mm rotors
---
Specialized – Sirrus 3.0 Step-Through
The most technically advanced women's step-through hybrid bike
MSRP: $875
Specialized
Unfortunately out of stock! This is by far the sportiest and best-equipped step-through hybrid in this list. When it comes to all-rounder bikes – Specialized Women's hybrid bike is the keyword you want to look for. No wonder most of their bikes are sold-out when comparing the specs to that price tag!
Specialized A1 Premium aluminum frame, butted tubing, 3D forged alloy stem
Carbon Fact 9 fork, internal cable routing, Specialized Body Geometry Fitness platform pedals
Fitness geometry
Rack/fender mounts
2 x 9 Shimano Sora Road drivetrain
700x32c RoadSport wire beaded (blackbelt/endurant casing) tires
Tektro hydraulic flat mount disc brakes, resin pads 140/160mm rotors
---
Best
City

/

Sport

/

Fitness

Hybrid Bikes For Women

Cannondale – Quick Disc 3
Cannondale – Althea 1
Co-op Cycles – CTY 1.3
Trek – FX 5 Sport
---
Cannondale – Quick CX 4 Women's
MSRP: $725
REI Co-op
Cannondale's Quick CX 4 is a women's hybrid bike with tons of features allowed to perform well in almost any environment.
One of the standout characteristics of this bike is comfort. Cannondale achieves this with components such as a 63mm travel Suntour NEX-E25 fork, SAVE micro-suspension technology uses frame-integrated flex to absorb vibrations, wide 40mm tires, and a natural upright riding position.
The Quick CX 4 also performs perfectly on light trails and wet weather thanks to powerful Promax mechanical disc brakes and 40mm Vittoria Terreno Dry multisurface tires that ensure high-level traction on and off-road the abovementioned suspension.
Finally, a 3×7-speed Shimano Tourney drivetrain provides plenty of gearing options, while fender and rack mounts allow you to customize your bike for any job that you need.
Aluminum frame
3×7 speed Shimano Tourney
700x40c
Weight: 31lbs
Frame Size Recommendations
XS to XL fit riders from 4'10" to 6'5″
---
Co-op Cycles CTY 1.3
Belt-driven women's fitness hybrid with the greatest set-up of Co-op bikes
MSRP: $1,349
REI Co-op
Another one of our favorite hybrids by Co-op Cycles. Since the brand is known for its wide variety of bicycles that come in all the possible sizes, types, and set-ups for the family – their bikes get sold out rather quickly! They also have a phenomenal price to quality ratio, which makes them the best value bikes on the market!
6061 aluminum frame, aluminum fork, Shimano Alfine crankset, bottom bracket, shifters, and rear derailleur, Weinmann rims.
Selle Royal Shadow gel saddle, platform pedals, flat handlebar for upright riding position (improved comfort and visibility).
Fender & rack mount compatible, reflective sidewalls on tires.
Kenda Kwick Trax 700 x 35 tires on 700c wheels, 8-speed internal gearing rear hub.
Shimano M315 hydraulic brakes.
What makes the 1.3 special is obviously the belt-driven drivetrain.
It's literally

maintenance-free

since you don't have to grease the chain and worry about your legs or pants becoming covered with oily marks.

The belt makes riding more

silent.

Belts

last up to 3x more

than a regular chain.

Internal gearing.
---
Trek – FX 5 Sport
Best Women's Hybrid Bike 🏆 Carbon-fiber fitness bike for solo workouts to speedy group rides
MSRP: $1,899
Trekbikes (in-store only)
The FX 5 Sport is a road bike-focused women's hybrid by Trek bicycles. The bike performs as good as it looks – it's a unique mixture in the bicycle industry which Trek engineers have mastered over the years. It's ready for a comfortable cruise and fast races as the Shimano Tiagra and Bontrager combination never fails to surprise!
If there are no boundaries on your budget when looking for a sporty all-rounder, and you make your way to a Trek store, I'm sure you'll be introduced to this very same bike! The Trek FX 5 looks equally feminine and masculine, which is surely not an easy thing to come up with. Its uniqueness comes at a worthy price!
400 OCLV

carbon

frame, Bontrager alloy front & rear hub, Bontrager Affinity Disc rims, Shimano Tiagra set-up
Lightweight carbon fiber frame, carbon frame fork flat handlebar, internal routing, Bontrager Ajna women's saddle, Bontrager Satellite IsoZone plus lock-on ergonomic grips
Fender mounts, VP Resin body, alloy cage toe clip pedals, DuoTrap S compatible, puncture-resistant tires, tubeless-ready rims
Shimano 2×10 drivetrain, 700c wheels
Shimano RT10 160mm brake rotors, Shimano B01S Resin Disc Brake Pads
---
Best Women's
Electric

Hybrid Bikes

Ride1Up – 500 Series
Rad Power Bikes – RadCity Step-Thru 3
Cannondale – Canvas Neo 2 Remixte
Electra – Townie Go! 7D Step-Through
---
Ride1UP – 500 Series
Cheapest women's electric hybrid bike
MSRP: $1,495
Ride1UP
This is one of the most versatile all-rounder women's e-bikes due to the nearly full set-up: Integrated bag racks, automatic lights, fenders, and an easily removable/lockable battery. The 500 series is yet another bullet-proof bike in their price range, built to be used as a city electric bike. Ride1up bikes are a rather new brand with only a handful of bikes on their range from $995 so better check it out fast!
100mm travel Suntour forks, Step-through frame
Fenders, racks, lights
9-speed drivetrain
Mechanical piston disc brakes
Pedal-assist mileage: 25-45miles
Motor: 500Wh (Peak 800w)
Step-through frame fits riders 5'5″ to 6'4″
---
Rad Power Bikes – RadCity Step-Thru 3
Made by a brand that specializes in electric bikes only! Its Looks = Its Quality
Best Use Urban commuting
MSRP: $1,599
Rad Power bikes
1. Looks great 2. Performs well 3. Has a twist-grip electric motor 4. Made by a brand that specializes in electric bikes only 5. Great price for the set-up.
Definitely worth more than a consideration! This will become your cherished companion if you prefer comfort and smooth riding on hilly areas, or if you simply want to live in the 21st century and ride a twist-throttle electric bike. The RadCity Step-Thru 3 women's e-bike is easy to ride, plus the charging process has been made even easier by the removable battery. The mileage radius is good enough to keep you going on those light commutes.
Step-Thru 3 is just one out of nine Rad Power Bikes' in the same price range, so if you'd like to see what else they have on offer, I recommend checking out their website!
6061 aluminum frame,
Low-step frame, Puncture-resistant tires, 7-speeds, Velo Plush lift-handle saddle
Integrated rear rack / Adjustable Suntour Fork,
750W integrated hub motor on a twist-grip throttle
Automatic brake light, 180mm rotors on front and back
Mileage: 25-45 miles per charge
Charging time: 5-6 hours
Battery Capacity: 672Wh
Step-through frame fits riders 4'10" to 6′
---
Cannondale – Canvas Neo 2 Remixte
REI Score – 4.9/5 out of 7+ ratings
MSRP: $3,200
REI Co-op
The Canvas Neo 2 is not only tough-looking but also a well-performing women's electric hybrid bike that's an ideal companion for all riders out there. The geometry and the whole set-up is great for fast and comfortable everyday commutes in and around town. Also, as Cannondale is known to produce a large variety of bikes, the Canvas Neo 2 is their solid mid-range electric bike with good quality components.
In other words, if you are looking for a bike to use in all weather conditions with plenty of hills around, the Canvas Neo 2 will be a great complement to your needs.
SmartForm C2 Alloy frame
Step-through frame, great geometry
Lights, fenders, kickstand, removable battery
50 Newton-meter of torque
Hydraulic disc brakes, 180mm rotors
Mileage: Up to 60 miles
Charging time: 4.5 hours
Battery Capacity: 400Wh
S – L frames
---
Electra – Townie Go! 7D Step-Through
The most relaxed hybrid women's e-bike
MSRP: $1,500
REI Co-op
The Townie Go! is a 7-speed pedal-assist e-bike that's built for light urban commuting, and it does it incredibly well.
The step-through frame and upright handlebar give you the most upright riding position, while the electric motor with the pedal-assist internal motor allows you to simply relax and enjoy the commute. Although the price range is somewhat low for electric bikes, there's no reason to worry. The whole Electra range is powered by Bosch, and their city commuter bikes are not equipped with overly expensive parts for performance.
6061-T6 aluminum frame, High-tensile steel Unicrown fork,
27.5 x 2.35 in. balloon tires, Ergonomic shock-absorbing elastomer saddle, Smooth-shifting
7-speeds, side stand, LED display
40 Newton meters torque, Direct-drive hub pedal-assist 250W motor
Tektro MD M280 mechanical disc brakes
REI Score – 4.8/5 out of 19+ ratings
Pedal-assist mileage: 20-50miles
Charge time: 5.5 hours
Batter capacity: 309Wh
---
Not quite into hybrids? – Upgrade by bike type
Would you like more: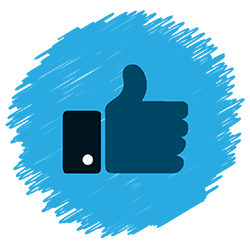 The Good News From REI
By ordering online you not only get a better range of bikes and the extra processing time needed before committing to buy, but you also get a better deal shipped to your door for free and some other things you need to know:
FREE TUNE-UP. All bicycles sold at REI include a free tune-up. New bikes go through a normal break-in period, after which readjustment is important for longevity and performance. Bring your new bike into your local REI for its free tune-up within 20 hours of use or 6 months from purchase, whichever comes first. Contact your nearest REI bike shop to schedule this important service.
---
Back To
---
RELATED Reviews