10 Best Gravel Bikes of 2023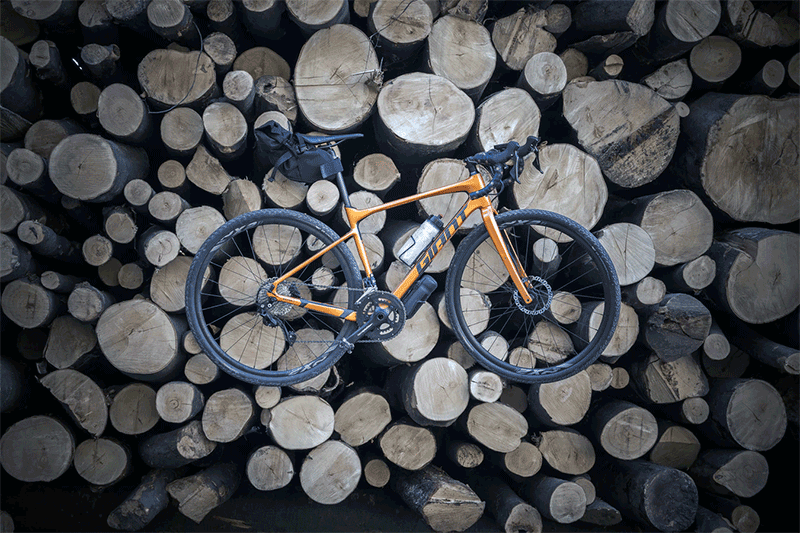 Gravel bike riding has exploded in popularity over the past few years, particularly in central US states with long stretches of dirt tracks.
Recently, more and more commuters are moving towards using gravel bikes as an alternative to hybrids or road bikes due to the versatility they offer. The main advantage of gravel bike riding is being able to ride fast in areas with less vehicle traffic and more natural beauty. Many gravel enthusiasts find it more fun than MTB riding due to the bikes being lighter and quicker.
What is a Gravel Bike?

Gravel riding comprises anything from smooth single-track to rocky jeep tracks, hardpack dirt, or forest paths. These days many bike manufacturers make gravel-specific bikes that are tailored to operate best on dirt and single-track.
Gravel bikes combine elements of road bike racing with mountain biking and involve race-style drop-bar bikes with thicker-treaded gravel-specific tires to handle off-road conditions.
Image source: Cannondale.com The question "what is a gravel bike?" regularly arises in cycling circles as it is a ...
Many gravel bikes have internal cable routing and components that are designed to better resist dirt and grime. Usually, the frames will come with extra mount points for water bottles, racks, or other bikepacking-related gear.
All gravel bikes typically have the following features:
Drop-bar
Slack geometry
Comfortable stance
Increased tire clearance
Multi-surface performance
Are Gravel Bikes good for everyday commuting?
Gravel bikes make excellent everyday commuters and touring bikes, particularly for cyclists who need to cross varied terrain and have a fair bit of cycling background. They are quicker on tarmac than mountain bikes but can handle dirt track far better than traditional road bikes.
For this reason, they make good all-rounders but are not ideal for specific tasks like road racing or downhill mountain biking.
---
Best Gravel Bikes of 2023
1. Niner – RLT 9 RDO 3-Star
2. Orbea – Terra H40
3. Salsa – Warbird
4. Cannondale – Topstone 1 Alloy
5. Alchemy Bikes – Ronin Carbon
6. Co-op Cycles – ADV 2.1
7. Santa Cruz Bicycles – Stigmata Carbon CC GRX
8. Marin – Nicasio+ 650B
9. Evil – Chamois Hagar
10. Diamondback – Haanjo 5
---
1

. Niner – RLT 9 RDO 3-Star
MSRP: $3,799

SRAM Rival 11-speed / Carbon frame
The RLT 9 RDO 3-Star by Niner bikes is a gravel bike with a SRAM Rival groupset and a premium carbon frame. The RLT 9 RDO 3-Star series is one of the best-value gravel bikes on this list.
The carbon fiber frame means you get a far more rigid ride with full power transfer out of each stroke of the pedals, allowing you to go farther on your mixed-terrain adventures.
This Niner gravel bike has a full SRAM Rival groupset, powerful hydraulic disc brakes, Schwalbe G-One Allround EVO tubeless-ready tires, and DT Swiss G 1800 rims. These components are durable and versatile for all types of riding.
Finally, the carbon fiber frame is loaded with mounts to turn the RLT 9 RDO 3-Star into the perfect bikepacking machine.
---
2. Orbea – Terra H40
MSRP: $2,499
The Terra Orbea gravel bike is a notable pick by a brand that specializes deeply in the mountain bike scene. They have covered a broad spectrum of mountain bikes, and here's their take on a gravel bike.
Notable features include a 2×10-speed (11-34t) Shimano GRX RX400 drivetrain, GRX hydro brakes, and an aluminum frame and carbon fork.
The Terra boasts a rather sweet set-up for both performance gravel racing, and touring alike.
Aluminum frame, carbon fork
Orbea Ready GR Rims Shimano RS470 28H Hubs
Vittoria Terreno Dry Gravel G2.0 TNT 700 x 38c
OC2 Carbon seatpost
To conclude, we've chosen to add the Terra as number two due to its superb price-to-quality value. It truly resembles a performance set-up that is hard to compromise at this particular price range. There isn't anything to add or remove for most users out there.
---
3. Salsa – Warbird
MSRP: $4,599
REI
WTB EZR i23 TCS 700c wheelset
Shimano GRX RX810 Hydraulic Discs
Frame – Carbon, Class 5™ Vibration Reduction System
Fork – Waxwing carbon
Teravail Cannonball 700x42c
The Salsa Warbird is a well-known competitor in gravel races, known for its great performance, and one of the earliest racing gravel bikes on the market.
Yes indeed, gravel bikes get dirty rather quickly, but who doesn't love a beautiful gravel bike? Having a carbon frame and fork, and 11-speed Shimano GRX 810 groupset is a great tool for performance gravel riding.
Image: allcitycycles.com Dropper posts are adjustable seatposts that move up and down to change the saddle's ...
Notable features of this bike include the frame-integrated Class 5™ Vibration Reduction System, tons of mounts for bikepacking accessories, dropper post compatibility, and 1x or 2x drivetrain compatibility.
---
4. Cannondale – Topstone 1 Alloy
MSRP: $2,325
Cannondale is one of the top competitors in bike sales due to its great value in every possible cycling discipline. The Topstone series has been well proven to fit most gravel riders' needs, and the Alloy 1 is no exception.
The lightweight aluminum frame coupled with a carbon fork, 2x11speed Shimano GRX drivetrain, and 700x37c tires speak for the bike. The braking department is guarded safely by Shimano GRX 400 hydro disc brakes, which are great at this price range,
You'll also get 3x water bottle mounts, a Fabric Scoop Radius Sport saddle which are must-have components at this price range. There's hardly anything to change or upgrade at this price point – awesome value!
---
5. Alchemy Bikes – Ronin Carbon
One of the best gravel bikes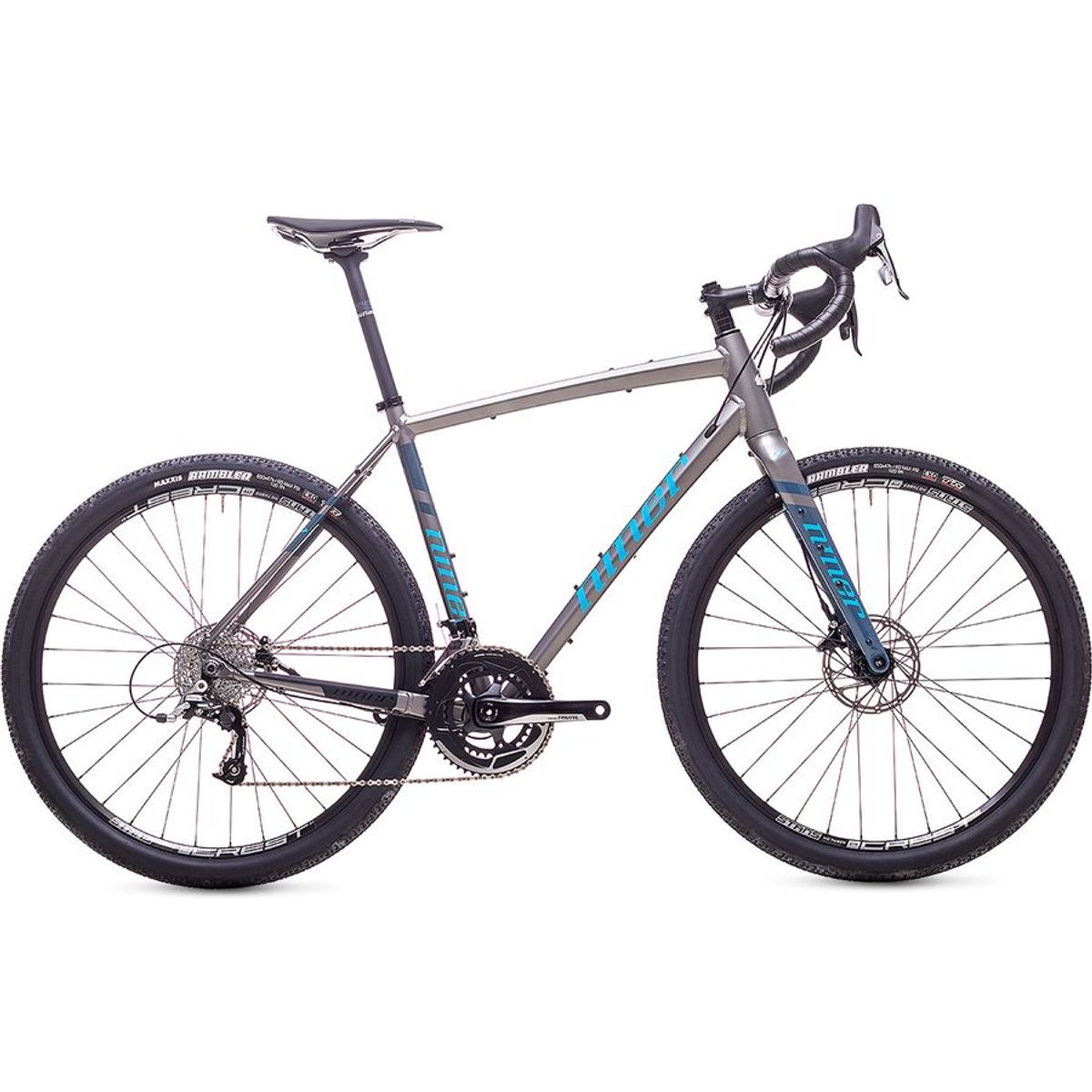 MSRP: from $8,999
Industry Nine UL250 TRA Carbon Hydra/Alchemy Carbon wheelset
Frameset – Carbon
Teravail Cannonball 42c
This impressive Alchemy Bikes gravel option doesn't come cheap but does it live up to its price tag? The choice of four electronics drivetrain combined with a handmade carbon frame is certainly a good start.
Keeping our interest piqued, the Ultralight tubeless-ready carbon rims with the ever-popular Trevail Cannonball 42mm tires are a clear winner.
The attention to detail in carbon manufacturing means Alchemy frames are award-winning for their quality and ride characteristics. In addition, the Ronin has tons of mounts for all kinds of accessories so you can turn it from a high-performance racer to a bikepacking beast.
---
6. Co-op Cycles – ADV 2.1
Best-value men's gravel bike out of the ADV series
MSRP: $1,299
REI
2×8-speed Shimano Claris drivetrain / Kenda Flintridge 700c x 35mm / Aluminum frame & carbon fork
The Co-op ADV 2.1 is an entry-level aluminum gravel bike that offers some impressive features for the price. Notably, the lightweight frame with a carbon fork, rack and fender mounts, plus internal cable routing and a dropper post compatibility.
The groupset uses a 2×8-speed Shimano Claris setup for reliable performance. This drivetrain integrates with off-brand Promax mechanical disc brakes.
WTB Silverado Comp saddle
Promax mechanical disc brakes
The wheelset utilizes standard Kenda Flintridge 35mm tires and WTB ST i19 TCS 2.0 rims, which are decent but nothing to write home about. Overall, this Co-op Cycles gravel bike offers great value for money from a well-trusted brand.
---
7. Santa Cruz Bicycles – Stigmata Carbon CC GRX
Best Carbon Gravel Bike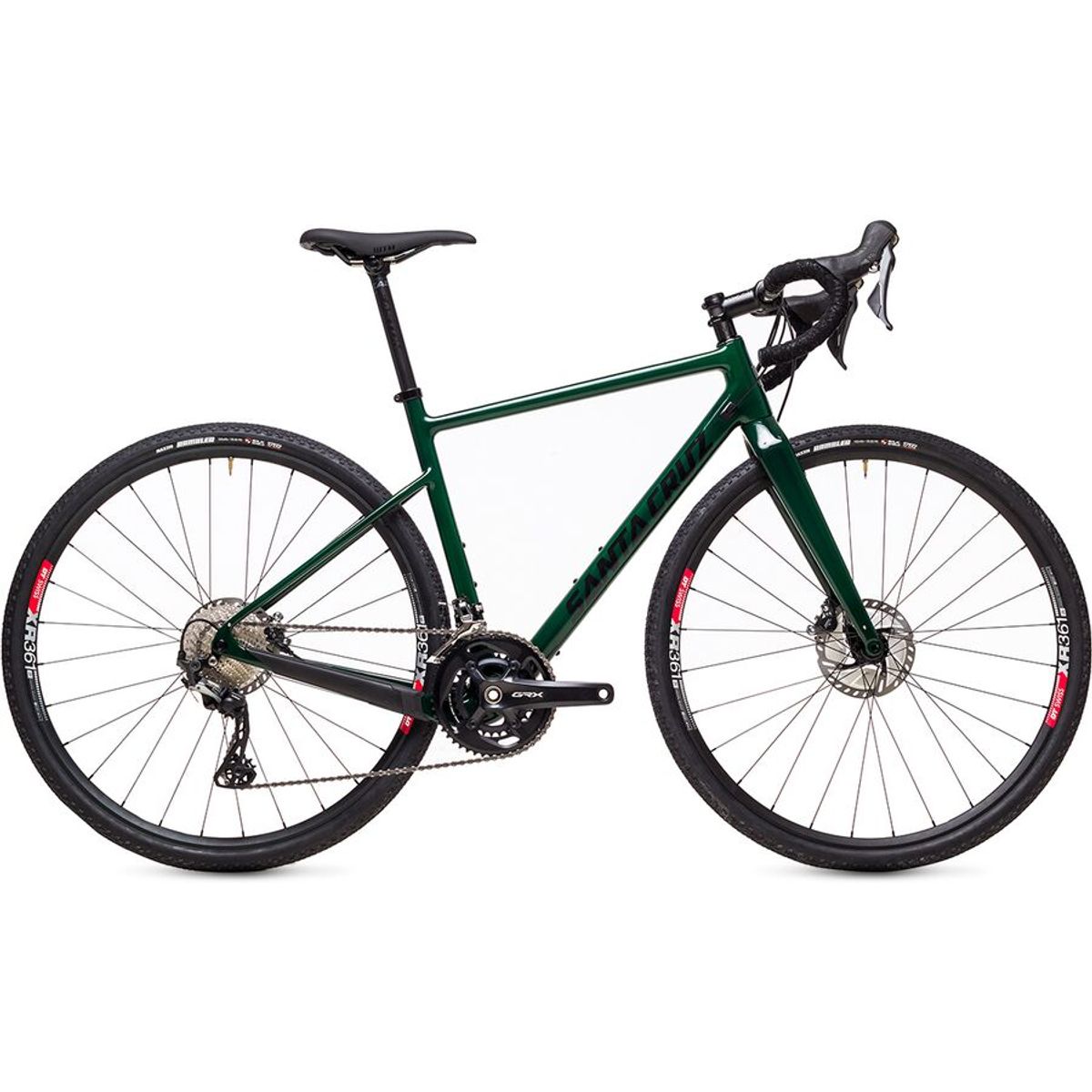 MSRP: $5,499
Shimano Force & X01 eTap AXS / 650×2.0 Maxxis Ranger / Carbon frame & fork
Santa Cruz is already well known for its excellent trail and MTB bikes and is now making waves in the gravel bike scene. The 2021 Stigmata CC Force 1X is a full carbon bike with a top-quality SRAM Force groupset, 12-speed SRAM XG cassette, and Force hydraulic disc brakes.
It's built in the traditional XC style with no suspension but provides a surprisingly smooth ride due to the tough but highly absorbent Carbon CC frame. Naturally, Santa Cruz didn't scrimp on the wheelset, giving us impressive Race Face ARC rims and the ever-popular Maxxis Ranger 27.5×2.0 tires.
This is a professional-level Santa Cruz gravel bike so unfortunately, it comes with the price tag to match but, hey – that's what you pay for quality!
---
8. Marin – Nicasio+ 650B
Best cheap gravel bike!
MSRP: $1,179
Microshift Advent 1×9-speed / WTB Horizon 650Bx47mm / Tektro Road Mechanical Disc / Chromoly steel frame and fork
As gravel bikes gain in popularity, we are seeing more and more gravel eBikes on the market. This new bike from Marin's gravel range is one of the best we've seen for under $1,500.
The Nicasi+ is loaded with mounts for a rack, fenders, and accessories, huge 47mm tires for tearing up heavy gravel paths, and a durable Chromoly steel frame.
With a 9-speed drivetrain, double-wall rims, this bike is focused on maintaining the challenge and sport of cycling.
---
9. Evil –

Chamois Hagar

Best Gravel Bike For The Money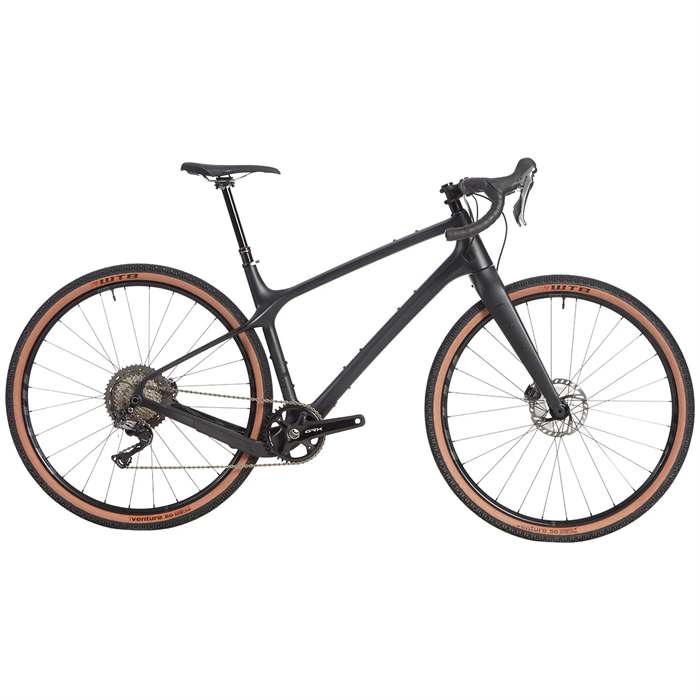 MSRP: $4,799
Evo
The Evil Chamois Hagar is a true all-rounder with the ability to smash gravel races, bikepacking tours, and light singletrack. The low-slung carbon frame can run both 700c x 50mm and 650b x 50mm setups. Long and low geometry allows unbeatable stability off-road. This is truly a beast of a machine if you are looking for a performance-based gravel bike.
Powered by the Shimano GRX 810 groupset, the full carbon frame and fork make up a sweet deal at this price point. With hydraulic disc brakes, WTB Venture TCS 50mm tires, and WTB Proterra Light i23 rims, the bike is ready for anything while hiding all its features behind this subtle matt black frame.
Is there anything to add or remove about the bike? Most likely not, as Evil has proved to be one of the top names in the game.
---
10. Diamondback – Haanjo 5
Is it a gravel, touring, or CX bike?
MSRP: $2,050
Shimano GRX600 Dual Control 2×11 Speed
WTB Riddler 700cx37mm tires
The Haanjo is a beast of a gravel bike with a Shimano GRX groupset and an alloy frame, carbon fork combination. Shimano BR-RX400 hydraulic disc brakes are as good as a set-up found on a CX race bike while having all the comfort and versatility borrowed from the touring bikes.
Is it great for touring? Of course. Is it suitable for gravel races? Of course. Is it overkill for commuting? No.
Buy from Backcountry Buy on GovVelo.com
---
Gravel Bikes Buying Guide
---
Are Gravel Bikes suitable for bike touring?
Adventure, touring and gravel bikes are all very similar in their geometry.
While adventure and touring bicycles are basically the same – built for long-distance touring with panniers and racks, a gravel bike in its essence is more performance-driven, while not as rigid as a cyclocross bike. Many cyclists use gravel bikes also as touring bikes while having the capacity to use it for training only.
Touring bicycle – 2x or 3x front cogs for a large variety of gears, generally $1,000 – $1,500 on average.
Gravel bicycle – 1x or 2x front cogs, slightly pricier due to 'heavy-duty' purposed use. from $1,500 to $3,000 on average
Is a gravel bike worth it?
Any bike is worth it if you are going to use it often and for its intended purpose. If you enjoy spending a lot of time riding fast on gravel, dirt, or singletrack, you will appreciate the subtle differences that gravel bikes offer. They are not simply road bikes with thicker tires.
Are gravel bikes a fad?
Gravel bikes are certainly a niche that fits somewhere between off and on-road cycling. However, their practicality and varied range of uses mean they are likely here to stay. Many people thought mountain bikes were a fad when they first came out in the 70s and now they dominate the cycling landscape.
What are the best gravel bike brands?
Trek, Specialized, Cannondale, Kona, Scott, Salsa, Surly, Niner, Bianchi, Santa Cruz, Fuji, Marin, Orbea, Co-op, Evil, Jamis, Norco, Ibis, Pivot, Look, All-City
How much does a gravel bike cost?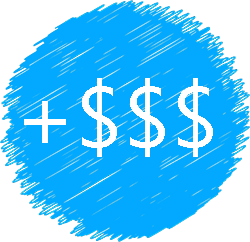 Cheap gravel bikes start from around $1,000, while mid-entry gravel bicycles cost around $1,500. The variety of bikes, designs, and components start to get better at around the $2,000 to $2,500 price range.
Don't forget, that a Gravel bike is an above-average bicycle type since it has to perform well on different terrains and hold up on rather demanding trails where you simply can not use weak components!
Gravel vs Road Bikes
However, many road bikes can be converted to adequate gravel bikes with the simple addition of thicker, treaded tires. However, dedicated gravel bikes do have certain additions and frame adjustments that make them far more comfortable on the dirt. Most notably, they fit wider tires and have hydraulic disc brakes for better braking and control on loose gravel.
Over the past few years, gravel bicycles have experienced massive growth in popularity. Although they look like ...
Gravel road bikes are the models which can be used as road bikes when changing out the wheels to 700c wheels.
Gravel Bike vs Hybrid Bike
Since their introduction a few years ago, gravel bikes have often been compared to hybrids but there are several important distinctions. Most notably, hybrids usually use flat handlebars whereas gravel bikes are almost exclusively designed with drop-bar handlebars. Similarities are commonly made between the road-style frames and thicker tires, two characteristics that both hybrids and gravel bikes share.
However, beyond these obvious similarities, dedicated gravel bikes incorporate several features that make them distinct from hybrids. They are usually built from higher quality materials and have lighter frames with more expensive components designed to reduce wear and tear from offroad riding. However, with a few minor tweaks, a high-quality hybrid or road bike could be converted into a decent gravel bike.
Gravel Bike vs Cyclocross
Cyclocross and gravel bikes both look the same while having a 'slightly' different approach towards their field of use
Cyclocross bike (CX) = A more performance-driven for fast, tight, and twisty courses. Stiffer geometry with steeper head angle.
– No braze-ons for the lightest set-up
– Generally Quick-Release axles for fast repairs (not a rule of thumb though!)
– Knobby, thicker tires
Gravel bike = Best for long rides on gravel roads or marathons. Slacker head angle with more comfort-orientated geometry.
– Braze-ons for racks, fenders
– Smoother tire pattern, wider tires
Yes, you can race cyclocross on a gravel bike and you can use a cyclocross bike on gravel, but in order to maximize comfort on gravel roads or speed on cyclocross races, there's a reason why these bikes have a subtle difference.
650b vs 700c wheels
650b (27.5″) = Stronger, best for off-road touring. Slightly smaller than 700c which gives a better acceleration
700c = Fast-rolling, ideal for on-road commutes. Slightly larger than 650b
Steel, Aluminum, Titanium, or Carbon Gravel bike frame?
Steel is known to be somewhat bulletproof while adding a little extra weight. Aluminum frames are lighter. When it comes to touring bikes, chasing the grams is not much of a deal.
Steel frames = One of the strongest. Inexpensive, but also the heaviest.
Carbon frames = Super lightweight, good vibration reduction qualities. Expensive.
Aluminum frames = Lightweight. Great stiffness & flexibility. Not as durable as steel frames. Affordable.
Titanium frames = Super tough, best vibration reduction qualities. Titanium won't rust or corrode! Rides smooth & comfortable like a steel frame. Expensive.
Related: Bike frame materials
1x / 2x / 3x drivetrains
x1 drivetrain – Often seen on high-end mountain bikes, or cyclocross bikes. No derailleur on the front = less maintenance and weight
x2 drivetrain – Popular section among mid-range bikes
x3 drivetrain – Mainly used on entry-level, or long-distance touring bikes.
Hydraulic vs Mechanical disc brakes on gravel bikes
Although hydraulic brakes have become a standard for even the cheapest bikes, it doesn't play such a big role in cyclocross or gravel bike riding. You see many mid-range bikes with cable-actuated mechanical disc brakes as you don't actually want to entirely block your wheel on softer surfaces with a touch of a finger.
It's also common for cyclocross bikes to use 160mm rotors in the front and a 140mm rotor in the rear to prevent locking the wheel.
Where to find the best gravel bike deals?
You can buy gravel bikes nowadays in most well-equipped bike shops or from online bike retailers.
REI – Cannondale, Co-op Cycles, Salsa Cycles
Aventuron – Salsa, All-City
JensonUSA – Argon 18, Bjorn, Devinci, Evil, GT, Ibis, Look, Marin, Masi, Niner, Norco, Orbea, Rocky Mountain, Sage Bicycles, Santa Cruz Bicycles, VAAST
evo.com – Evil, Giant, Juliana, Marin, Santa Cruz
Trekbikes.com – Trek Gravel Bikes (Very few models can be ordered online)
Specialized – Official Specialized Gravel bikes
Giant-Bicycles – Giant gravel bikes
Canyon – Canyon gravel bikes are one of the most popular