Best Bike Baskets to Carry Everything You Need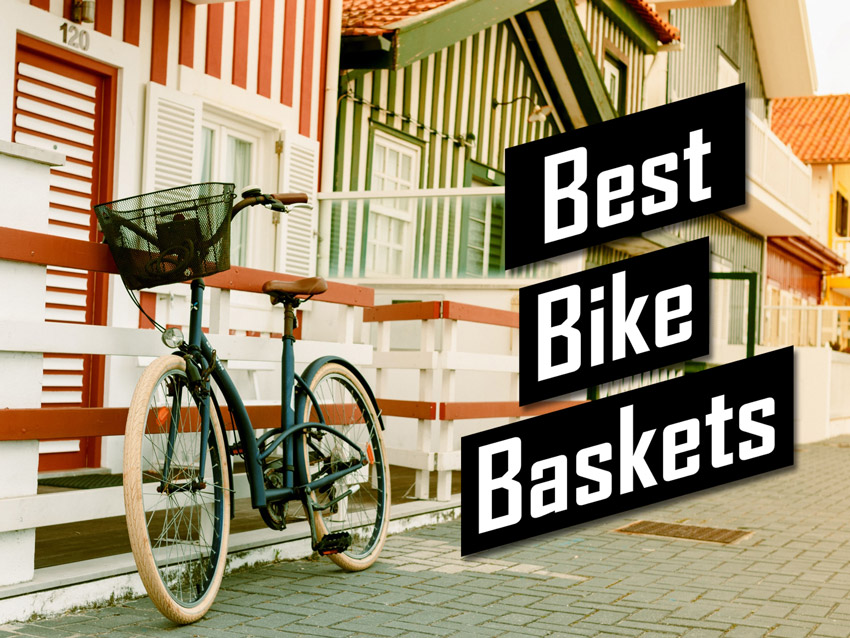 Cycling is one of the healthiest and most environmentally friendly ways to travel, but it comes with some disadvantages when you need to carry luggage.
Whether you're just going to work or cycling across a continent, at some point you'll probably have to carry some items with you that don't fit in your pockets.
Fortunately, there are many options available to carry luggage on a bicycle, and one of the most convenient is the tried-and-tested basket for bikes. Simply drop your items in the basket and you're good to go!
Here we look at some of the best bike baskets available on the market today.
Things to Keep in Mind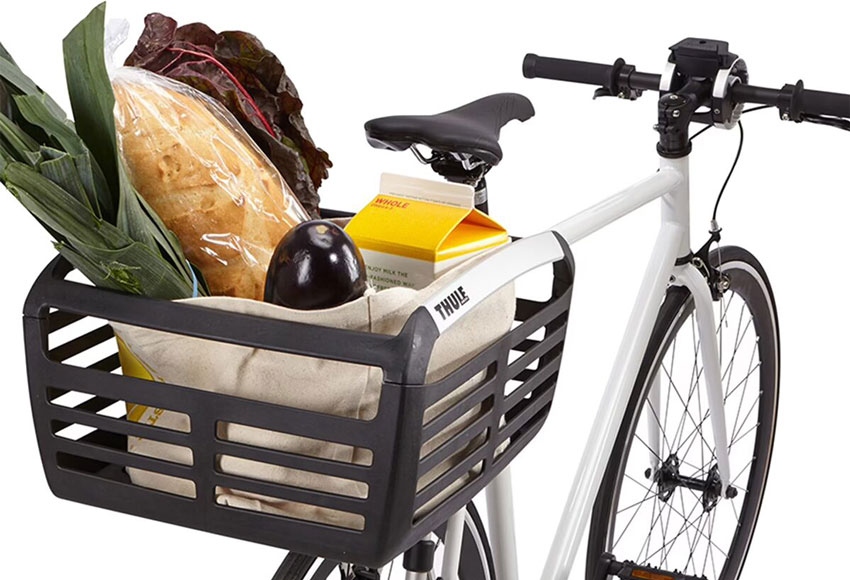 Before you buy a basket for your bike, you should take into consideration what you will be using it for and the type of things you will be carrying. This will determine the size, weight, material, and position of the bike basket you buy.
Size is the most important factor because there's no point getting a basket that's too small. Equally so, a basket that's too big will just be an unnecessary hassle. Try to figure out the average size of the goods you will be carrying and then check out the dimensions on our list below.
Weight is an equally important consideration because an overweight basket will break quite quickly. If you're carrying anything heavier than a bag of groceries, you'll want a high-quality basket made of strong materials.
Positioning is another factor to consider. If you want to be able to access your goods while cycling, you'll want a front basket. However, steering is affected by too much weight at the front of the bike, so if you aim to carry heavy goods, go with a rear basket.
Portability: Some bike baskets come with quick-release mounts allowing you to easily take the basket off the bike and bring it with you. Others mount permanently, so make sure to get the type that is the most convenient for you.
---
Best Bike Baskets
---
Electra Honeycomb Front Quick-Release Basket
Dimensions

: 12.5 x 9.5 x 8.5 inches (1,009 cubic inches)

Capacity:

17 liters (11 lbs.)

Weight:

1.16kg (2 lbs. 9 oz.)

Mounting:

Front
The Electra Honeycomb quick-release basket snaps on and off the front of the bike for easy use as a shopping basket. With a steel honeycomb mesh body and comfortable plastic handle, this bike front basket weighs just over 1kg and holds up to 17 liters of goods.
It comes in both black and blush pink and will fit on almost any standard bicycle handlebars, including hybrids, road bikes, and MTBs. There's no lid or covering, so you'll need to carry a separate waterproof bag or similar item if you expect to get caught in rain.
This is the best bike basket for recreational cyclists or work commuters that just need some place to put their jacket, lunchbox, or other items.
---
Axiom Cycling Gear Market Basket LX
Dimensions

: 17.7 x 12.2 x 9.8″

Capacity: 55 lbs

Weight

:

3 lbs. 14.2 oz.
Mounting

: Rear
This sturdy rear bike basket from Axiom Cycling is made with vinyl-dipped steel, providing excellent durability. It attaches to any standard pannier rack with a quick-release spring.
The extra-large size makes it ideal for big grocery shops and commuting to work. It also comes with a light clip so you can attach a taillight for added safety and a cutaway for extra seat clearance. The main downside is it is quite heavy.

---
Portland Design Works Bodega Basket
Dimensions:

250mm x 175mm x 110mm

Capacity

: 7kg (15lbs)

Weight

: 1kg (2.3lbs)

Mounting

: Front
This extra-large Portland Design Works Bodega Basket is front mounting and fits 22.0-31.8mm handlebars, which covers almost every bike type. Constructed of durable aluminum alloy tubing, it's strong enough to carry 7kgs of goods and large enough for a bag of groceries or a small casual or cycling backpack.
The basket conveniently includes a slot for your bicycle U-lock, which any cyclist will know is an excellent addition, and you also get mount points underneath to attach a bike light. The large size and high weight capacity mean this is also the best bike basket for small to medium size dogs.
---
Prosource Fit Wicker Front Handlebar Bike Basket
Dimensions

: 13″ x 10.5″ x 9″

Capacity

: 5kg (12lbs)

Weight

: 235g (0.47lbs)

Mounting

: Front
This attractive bike front basket is made from genuine wicker with leather straps, giving it an authentic rural feel. For decades, this was the only style of bike basket used in towns and villages around the world. It's lightweight and weather-resistant, with the perfect look for cycling around town on a recreational city bike or cruiser.
The tightly woven wicker is finished with a vintage stain to give it that retro look, and the easily adjustable leather straps fit almost any type of handlebar. If you live in a small village and often cycle home from the grocery store with some fresh fruit, a loaf of bread, and a block of cheese, this is the basket for you.
---
Ortlieb Up Town Rack Basket
Dimensions

: Variable

Capacity

: Variable

Weight

: Variable

Mounting

: Front or rear
Pelican baskets are simple, functional rear bike baskets that come in a wide range of different shapes and sizes. They are all very affordable baskets made from low-cost powder-coated wire with no special attachment features. Simply strap them onto your bike in any way you desire by using rope, cable ties, or bolt-on clips.
For cyclists that need a cheap and easy alternative to purpose-built bike baskets, these make a great option. They aren't particularly strong but they're highly adaptable and will suit most requirements.
Their generic design means this is not only the best bike basket for any kind of bike but also an excellent storage container when off the bike.
---
Topeak TrolleyTote Folding Rear Bike Basket
Dimensions

: 13.39 x 17.44 x 14.09 inches

Capacity

: 25 liters (1525 ci)

Weight

: 2.2 kg (4.85 lbs)

Mounting

: Rear
The clever foldable trolley basket from Topeak is the perfect luggage basket for any keen cyclist.
The sturdy removable crate includes a telescopic handle and two trolley wheels, making it super convenient for big grocery shops or transporting heavy goods. With handle grips all around, it's easy to pick up and clip into the MTX QuickTrack bicycle rack mount.
Carry up to 9kgs (19.8lbs) of goods and, when not needed, simply fold the basket down for easy storage. It is the perfect practical basket for market stall owners, bicycle deliveries, or tradespeople who travel by bike.