Overview / Buying Guide / Sizing / Types / Reviews / Best Picks /
We have years of experience in choosing road bikes for ourselves, our family, and friends. That's why we decided to spread the word and help others too, by publishing road bike reviews.
We know it's hard to choose a proper road bike only by reading the specs offered by the manufacturer. It doesn't tell much unless you are quite knowledgeable about bikes.
To help you out, we analyze bikes daily and write reviews, summarizing different bikes, and choosing the best picks for each rider.
---
Blog Posts
Tips for handling carbon fiber frame
Is carbon fiber great for beginners?
Gravel vs Touring vs Cyclocross
HEALTH
How to sleep better to improve your cycling performance?
Best Road, Gravel and Mountain Bike routes in the US
---
Frequently Asked Questions:
How do I know what's the right road bike for me?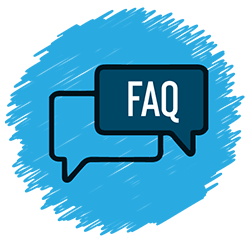 There are many different road bike types. However, we've written about it on our road bike buying guide. When reading road bike reviews, you should already know what type of bike you want. It makes going through information much easier.
Should I choose aluminum or a carbon frame road bike?
It's up to you.
Carbon frames tend to be lighter and more expensive. However, aluminum is good enough to get a positive riding experience.
Remember the tip we always mention in our road bicycle reviews that a well-built aluminum bike is better than a cheap carbon!
Read more: Bike Frame Materials
Why don't you have real-life road bike tests like some other sites do?
The answer is quite simple.
We don't have the money and the time to do it! It means we should buy a bike, review it and photograph it, and then sell it.
In the same amount of time, we can analyze and write reviews at lower costs and offer more valuable content to our readers, and still make in-depth reviews.
What is the meaning of "Reviewed" and "Tested"?
We still make some real-life tests and we mark them as "Tested." When we just write a review, we mark it as "Reviewed." The main difference is we don't do the "in-action" tests and form our own opinion on handling.
This can be easily obtained from user reviews, without losing too much of the valuable information.
What do you guys keep in mind when reviewing a bike?
You can read it below but mainly the mix of components, the manufacturer, user reviews, sizes, and so on. To get the full picture we often need to contact bike manufacturers too.
Our aim is to give an in-depth overview from A to Z, including as many questions as possible that we think customers might have.
Can I write for you?
If you are passionate about road (or other types) bikes, write to us. We might be interested in contacting you. Of course, we pay our writers!
What if I have some additional feedback on a road bike?
It's great that you do! If you have a few minutes, we'd like to use it and share your word with our readers, so they can get valuable road bike information.
You can either:
a) Write directly to us and we will include it under user reviews.
b) Write it under the brands.
We are waiting for your pictures!
"I have a good (/bad) bike you don't have in your reviews."
– Great!
We can't write about all of the bikes but we can do a few other things. Drop us a few lines and we'll see what we can do. If a bike looks worth reviewing, you can either write the review or we'll write it and add your feedback. If you choose to write it, there's a commission for you too.
---
For Manufacturers
Want us to review your road bike? Let us know. But also read the info below.
Our principles in regard to bike-related manufacturers:
You can't buy any of the reviews – You cannot send us a press release and expect us to publish it. It would not be ethical to buy better ratings that way.
We can review your products – If you have a bike you want us to review, let us know.
You'll get a notice about the review first. Please note that if you don't like it, we will not publish it. Why? Because our reviews are our opinion and it doesn't mean your bikes are crap for your target audience, but everything is subjective.
We aim for the highest quality of bike reviews – We always make great photos to show every spec you have and if a video can give additional value, we make it too. Our optimal time for one review from testing to publishing is somewhere around 1-2 weeks. If we experience some hardships, this time might get longer. Hence, it is better to contact us earlier.
How Do We Monetize Our Site Through Reviews?
Our aim is to help people choose bikes through valuable information. It means that we research, analyze, write, make graphics and upload articles, guides and bike reviews.
It all takes a lot of resources, both time and money.
We monetize our site through affiliate links where we may earn some small commissions. It doesn't change the price for you in ANY way. This commission we get from bike reviews helps us to pay for writers, developers, plugins, proofreaders, designers, photographers, and web hosting.
We believe that content is the most important and you get nothing cheap. That's why we pay well for good work.
---
Contribute!
You like road bikes and writing and you are willing to put it into road bicycle reviews? We may be looking for you. Write to us and let's see what we can do.
Do you feel that your passion for road bikes meets your passion for writing? If you do, then you might want to consider writing for us. We have picked the best road, mountain, and hybrid bike review writers and you can be one as well.
Just drop us a few lines and we'll see what we can do.
Yes, we pay a small fee to our readers too but since we're here to just enjoy the journey, we can't make you rich by giving you the money that you may deserve.
---
What Do We Keep In Mind When Analyzing Bikes?
When doing road bike reviews, we keep several aspects in mind. These sum up and make our road bike reviews, including different aspects of it. The main ones are:
Manufacturer – How trustful the manufacturer is. How has its quality changed with time and what is their overall rating?
Components – What level of components does the bike have? We also keep in mind,
Components vs price – A bike can have great components but if it is priced high, it can be considered as bad value for the money.
Other Models – We compare other models and give our suggestions about these as well. Let's suppose this is Model 3 and there are also models 1, 2, 4, and 5. We will give our suggestions about those models and compare them with each other. If a reader finds that this bike isn't exactly what (s)he is looking for, (s)he can decide on another model.
Sizes – How many sizes do the road bike that we review have and which size to pick.
User Reviews – How users review their road bikes. We keep in mind the reviews people send to us. We try to get a general image and point out both negative and positive aspects.
To get the most accurate information, in many cases we need to contact the manufacturer. Funny enough, though, many bike manufacturers provide incomplete information to their potential customers. We, however, try to keep all the aspects in mind in our road bike reviews.
---
Read next: