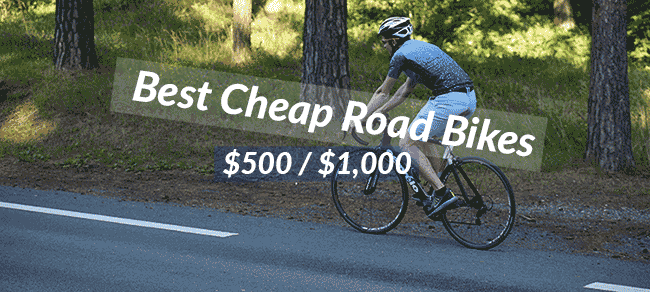 Do you want to get into road cycling but don't have a proper bike? Well, don't worry, we've made a list of the cheap road bikes in 2023 just for you!
These bikes are meant for you if you plan to start cycling or you've already begun to recently. We've categorized them according to their prices, so you can easily find the one that suits you best.
Why should you buy online? We believe that it is a crucial step to saving an extra penny when buying road bikes. At local bike shops, you might be able to find a road bike for beginners that will cost you around $800 -1,600. These are nice bikes, but we believe we managed to get an even better price for the same value, which you can see in our review below.
Best Cheap Road Bikes of 2023
---
1. State Bicycle CO – 4130 Americana
MSRP: $590
State Bicycle CO
State Bicycle CO bikes are one of the most stylish around. You can get get a quite fair deal as the brand produces their own in-house components, and they sell their bikes to the masses. Their famous 4130 steel bikes feature a series of gravel, all-road, and road bikes – and the Americana is one of the cheapest options to get.
Equipped with rim brakes, steel frame, and fork, the Americana is a true old-school bike due to the in-frame shifting. 8-speeds in total with SunRace's derailleur, the bike weighs only 22lb 10oz making it a great deal to pass by.
700x28c (32c max)
---
2. Marin – Lombard 1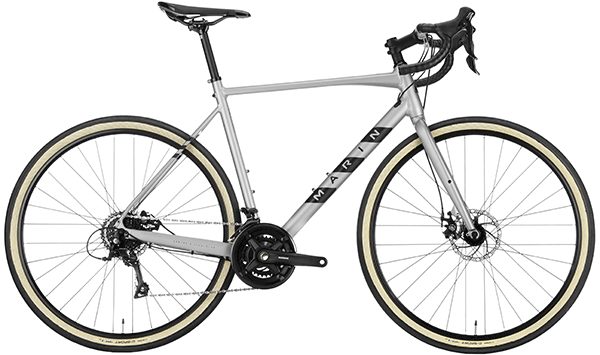 MSRP: $1,159
Jenson USA
Designed for urban riders – the Lombard by Marin bikes is an ideal commuter bike for an active person with the know-how in road cycling.
The aluminum-framed bike is equipped with a 2×9 speed Shimano Sora drivetrain, Tektro mechanical disc brakes, 700x40c tires with clearance for up to 45mm tires. There are plenty of rack&fender mounts to use this bike further from the fitness aspect that it is originally designed for.
6061 aluminum
2×9 speed Shimano Sora
Mechanical brakes
700x40c
The bike looks sleek, not mainly because of the internal cable routing, but also the brand-new metallic color-scheme as well. The saddle tells a lot about the bike, and this model is called "Marin Beyond Road Concept" which tells that it thrives in most areas you are comfortable pushing this bike for – whether it's the everyday commutes, urban rides, touring, or as an all-road bike. Under the four-digit price tag, there's not too much to ask from this bike.
Once you'd feel like you'll need some upgrades, you can swap out the fork for a fancier carbon one, and use the aluminum fork on your next hybrid bike.
Buy on JensonUSA.com Buy on GovVelo.com
---
3. Tommaso – Fascino
Price: from $880
Tommaso Cycling
Starting from $775, Tommaso Fascino is most likely the most road bike you will get from $775.
The bike comes fully equipped and pre-tuned. It truly is one of the best sold cheap road bikes in this price range. Off to more important aspects, Tommaso Fascino is a full-aluminum cheap road bike that weighs just under 24 lbs. This is perfect for riders who are beginners and want to have a reliable and efficient ride.
Aluminum frame & steel fork

Shimano Tourney 3×7

Rim brakes
700x25c
Moreover, it features a frame with compact geometry, which ensures you will feel comfortable even on very long rides.
---
4. Marin – Gestalt
MSRP: $1,099
GovVelo | Jenson USA
This list of the best cheap road bikes would not be complete without one of the best models for adventures on the market. To fill in this important position, we've chosen to show you the Marin Gestalt, which is one of the best-selling cheap road bikes with wide tires and extra clearance.
It has a sleek black and blue paint job that make the bike stand out on the road. The Gestalt has a really affordable price, considering that it is built on a Series 2 Beyond Road aluminum frame with some pretty decent components.
6061 Aluminum frame & fork
2×8 speed Shimano Claris
700x32c
The drivetrain is 2×8, which is similar to the one seen on more serious and more expensive models. You can move through the 16 gears with Shimano Claris derailleurs, which have proven as a great entry-level option. These 16 gears are more than enough to get you anywhere, especially because the Sun Race cassette is an 11-34t.
The best thing about the Marin Gestalt is that it has disc brakes. These are mechanical discs made by Promax, perfect if you plan on riding a lot of hills or riding in bad weather. Also, in that case, changing flat tires is the last thing you want to be doing. The good news is that this bike has WTB Exposure Comp tires with puncture protection, so flats might become a thing of the past for you. The tire width is 32mm, so you can ride even on harsh roads.
This bike is one of the best cheap adventure road bikes because it is lightweight, simple to maintain, and looks really nice. We recommend it if you want a practical road bike that can get a lot of miles under its wheels both on and off-road.
Buy on Jenson USABuy on GovVelo
---
5. Ridley – Fenix SLA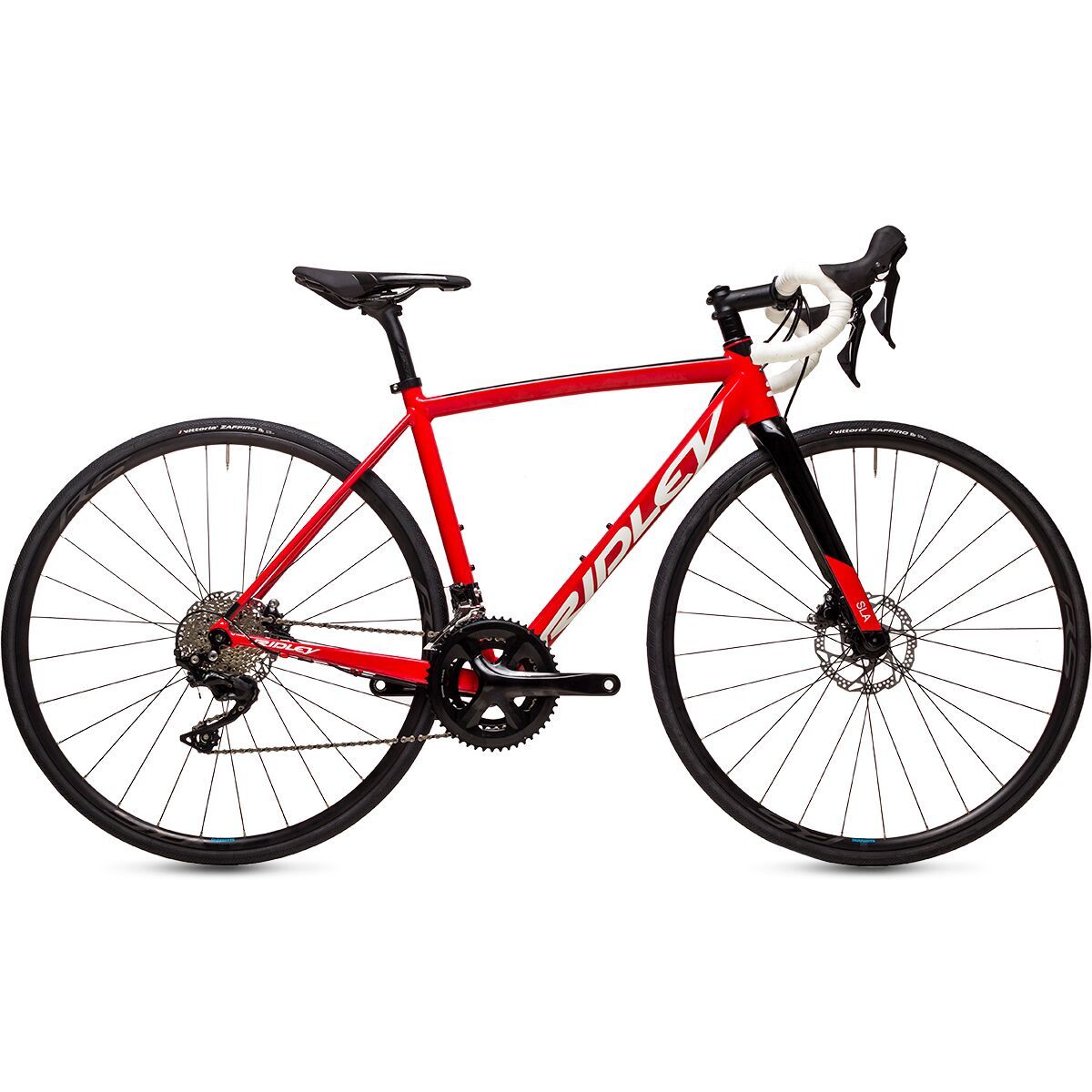 MSRP: $1899
Is your main goal when buying a cheap road bike to maximize performance? If that is the case, they do not come much better than Ridley's Fenix SLA. You can get this bike online for $1899, which is a bargain, as you get enough to take your training to the next level.
Even though Fenix SLA is an entry-level road bike, there are still a couple of surprises that should not be overlooked. One of these is the triple-butted aluminum frame and carbon fork with a diamond-shaped tubing for improved strength. Thanks to all of that, the Fenix SLA does not weigh much.
The groupset is the reliable Shimano 105, providing you with 22 speeds in total with an 11-32t cassette. That's more than enough to tackle any terrain. One surprising inclusion on this bike is the hydraulic disc brakes. These offer excellent stopping power for this price range.
When we look at the grand picture, we love this bike. It has some disadvantages, but it's perfect if you're just looking for a quality entry-level road bike. It also has 28mm tire clearance and long geometry for tackling light gravel rides.
---
6. Vilano – Shadow 3.0
Vilano Shadow is the cheapest road bike on this list, but that does not make it the worst. It's made for those who do not have or do not want to spend too much money on a bicycle, but still want to get all of the main benefits of road biking.
Lightweight but strong, the handcrafted 6061 alloy frame is reliable. This frame is the only choice for bikes under $500 because you really can't make a decent carbon frame for under $500.
Gears – It has Shimano Tourney like most of the bikes around this price range. Let's talk about gears; it has 2 gears in front (50 tooth and 34 tooth) and 7 at the back which give you a good overall ratio of speeds needed due to riding conditions.
Rims – It has 700c wheels like all road bikes. This number means size. They use CNC rims. They aren't anything fancy but if you use the bike like you should, then the last and let you train well.
Weight – They claim it weighs from 26 to 27 pounds
Assembly – You have to add pedals, handlebars, and few small things. If you're not comfortable with it, you can always take it to your local bike shop. It might be crucial if you don't know how to adjust the derailleur.
Sizes – Three main sizes. Small – Riders from 5'4" to 5'8". Medium from 5'7" to 5'11 feet and Large 5'10" to 6'4".
Bottom Line: Great bike for this price. Researching this bike led me to think that it is the best bike for an entry-level road biker for under $500. This is a "Starter bike" as they say. And if you compare my reviews with Amazon ones, then you'll realize the same – it is a great bike for a beginner in 2023.
Weight – 26.05 pounds (includes pedals, reflectors, and kickstand)
---
How to Choose the Right Size?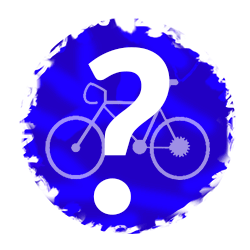 The best way to choose a good road bike size for you is to find out what your height is.
Then, you can compare it to one of the charts available on the internet. Most bike manufacturers have their own charts as well. So, when you choose which bike you want to buy, make sure to consider their measures, as they could be manufacturer-specific.
However, this is just one of the many possible methods. We encourage you to take a look at our in-depth bike sizing guide. Here, we explain 7 different methods of choosing the right bike size.
You can use just one or combine several of them for an even more precise fit!
What Separates a Cheap Road Bike From a Cheaply Made Road Bike?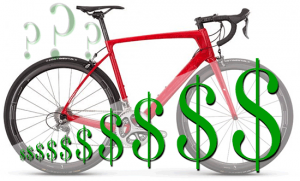 A cheap bike and a cheaply made bike are not the same!
A cheaply made bike has terrible components, often no-brand ones, and a lousy finish. Such bikes usually do not last long and often have a lot of mechanical or structural problems.
The bikes that we have included here are cheap, but they are still quality-made. They are produced by reputable companies that put a lot of time and effort into finding the right balance between the price and components.
All of the best cheap road bikes that we have included on our list have Shimano or Sram components. They usually work well and last for a long time. The only way in which they differ from more expensive models is the materials used and the weight. Therefore, if you bought a cheap road bike, it does not have to mean that you bought a bad bike! It can make you happy for a long time!
Do We Recommend Buying Cheap Road Bikes?
Absolutely!
A cheap bike is better than not having a bike at all, right? A cheap road bike will get you outside into nature, help you lose weight, get fit, become healthier, and be happier. As we explained, a cheap bike is not the same as a cheaply made bike. If you take our advice and choose one of the best cheap road bikes we showed here, we're sure you'll be cycling happily for a long time.
Conclusion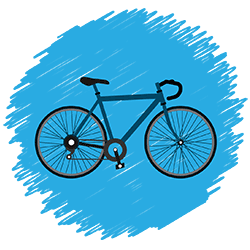 There you have it, we've shown you the seven best cheap road bikes you can buy in 2023.
Each of them is best suitable for a particular type of rider and a particular style of riding.
For example, the Tommaso Imola is perfect if you want a practical road bike that looks good, which you can ride both on recreational and longer fitness rides. The Giant Contend AR 3 is perfect for those who want a cheap road bike, but are willing to spend a little bit more money to get better components and care about the speed.
On the other hand, Ridley Fenix SLA and Merax Finiss are made for riders whose main motivation is to save money. If you know that you won't go on very long and demanding rides, but you want a bike to ride casually on the weekend, you won't make a mistake if you buy one of these two models.
If you care about having carbon on your bike, either for performance or for bragging, you can get it for little money if you buy Tommaso Forcella. Women who are looking for the best cheap road bike suitable for their geometry do not need to look past the Co-op Cycles ARD 1.1W. This is also the best-looking bike on the list!
Finally, if you have an adventurous spirit and you like challenging yourself on gravel roads, we recommend you go for the Marin Nicasio 700C. It's a utilitarian bicycle that does not take no for an answer.