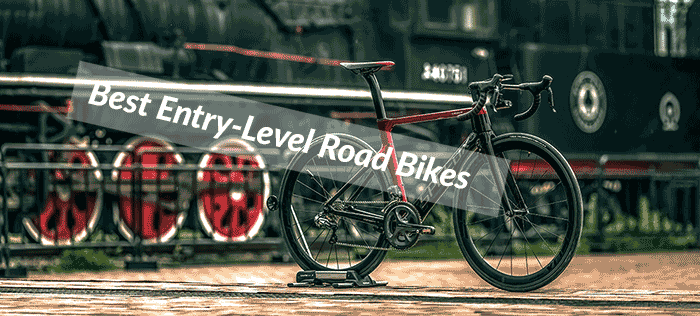 Many people frown when they hear the term 'best entry–level road bikes' – mainly,  because of vanity. I do not see anything wrong with them if they are well-built by a known brand.
These cheap road bikes are perfect for anyone who doesn't want to break the bank and spend too much, but still, wants to get a glimpse of what road biking is all about and make their first step towards this rewarding sport/hobby. We must warn you – road biking is very addictive!
I've had a lot of bikes in my life, and the one I loved and rode the most was my very first bicycle. It was a cheap, entry-level road bike for $300 bought online, but that didn't stop me from riding thousands of miles on it.
---
⇓ ⇓ ⇓
QUICK WRAP-UP
Best Value – Tommaso
Best Size Availability – Tommaso
Cheapest Road Bike – Retrospec Drome V3 (Single-speed)
If you find a bike you like that's out of stock, we recommend checking their site for similar options. Good luck!
---
Most importantly, it was because of the bicycle that I became hooked on cycling and started leading a healthier lifestyle.
Because of that, I wanted to create an overview of the best beginner road bikes since I understand their value. You probably won't be able to compete on a cheap road bike, but it will be fun to ride, and with proper care, it will last for years.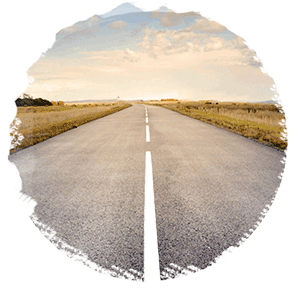 All of the bikes on this list can be easily found online or in your local bike shop, so they are just ordinary road bicycles for beginners, accessible to anyone.
Buying online is of course much more convenient, but it all boils down to your personal preferences.
I decided not to put these budget bikes in any particular order from 'best to worst' because all of them are worth buying in my opinion.
What you'll choose in the end depends on your needs and wishes, but you won't go wrong or regret your decision whatever you choose.
---
Best Road Bikes Under $500
Even though entry-level road bikes do not have the full carbon setup or the titanium components, they will still show you what cycling on a road bike is all about, and you'll be able to decide whether you like it or not.
These bikes and components are not ultralight, but that's not something a beginner cyclist should worry about. As long as you do not abuse the bike and take it through more than it can handle, you'll be happy with it for a long time.
---
Tommaso Fascino
Best Value, Most Sizes In Stock!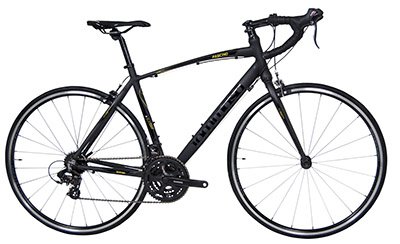 MSRP: $750-850
Consider Also:
Tommaso Monza
Tommaso Forcella
Features: Shimano components, aluminum frame, and fork, 21 gears, Tommaso TC-20 wheels, 700x25c tires.
Are you ready for some original Italian design? Yes, bikes should be utilitarian, but there's nothing wrong if they are a fashion statement at the same time.
Tommaso Fascino meets both of these criteria, which is why I had no doubts to include it as one of the best beginner road bikes. It's light, it's customizable, it's painted a sexy shade of black – it has all that you need!
Let's make it clear, I have nothing against so-called Frankenbikes which mix components from different manufacturers. If done right, they can be awesome. However, it's nice to see a bike with matching components throughout.
Tommaso Fascino promises exactly that – it comes with a full Shimano drivetrain, Shimano derailleurs, as well as Shimano brake levers. This means that all of the parts are guaranteed to be compatible and to work seamlessly together.
Related: What to Think of Tommaso Bikes?
Apart from that, this is a lightweight bicycle made 100% from aluminum, which is the best material for an entry-level road bike.
I also need to mention that you'll be shifting through 21 gears on the Tommaso Fascino, which is plenty even for more experienced riders. The lightweight Tommaso TC-20 wheels and Kenda 700x25c tires are easy to get going and increase your speed threshold.
Even though Tommaso Fascino is a good entry-level road bike, it's built for those who plan to ride more and more and need a bicycle that would support their growing fitness demands.
Check Availability – GiantNerd

---
Raleigh Merit 1
Premium Look with Shimano Components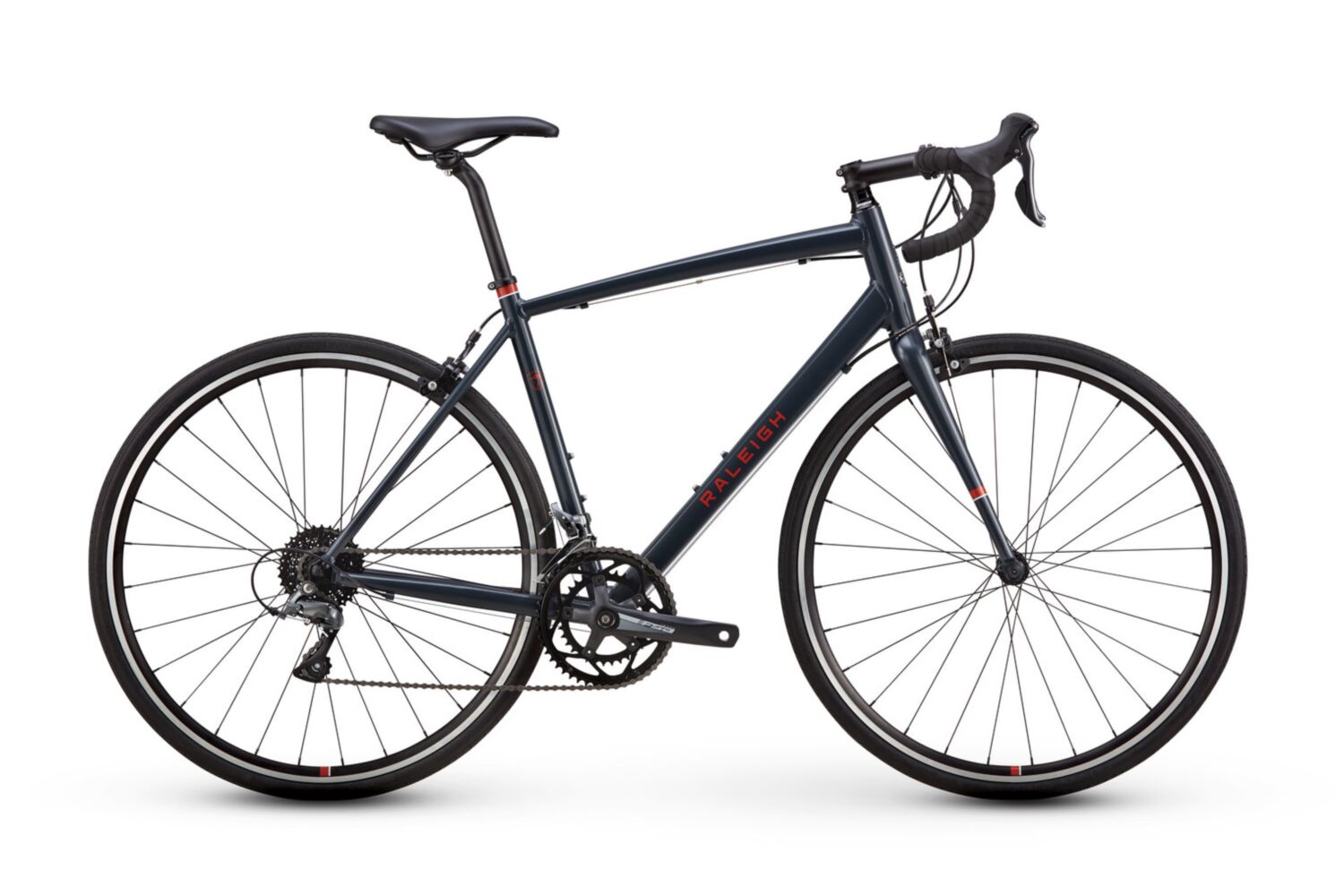 MSRP: $750
Features: Aluminum frame, women-specific saddle, Shimano Claris groupset, dual-pivot brake calipers…
Raleigh is one of the best bicycle manufacturers today partly because it takes very good care of both of its male and female riders. This is evident in the Raleigh Merit 1 model, which has everything a lady might want in a beginner road bike.
The Raleigh Merit 1 comes in an attractive Black/Red color scheme that makes for an eye-catching design.
The Raleigh Merit 1 uses a custom formed and butted AL-6061 Heat Treated Aluminum frame and alloy fork, which provides a comfortable and strong ride on any terrain.
What makes this entry-level road bike women-specific is the wide range of sizes available, all the way down to 52 CM to fit someone 5'4″ – 5'7″.
Shimano took care of the shifting with their trusty Claris groupset, which is seen on most models you can get at this price. Unfortunately, the brakes are not Shimano as well, but these Tektro calipers are a dual pivot, which means you'll have a more sensitive braking experience and the calipers with the last longer.
The Raleigh Merit 1 has flat pedals included, so you can ride it as soon as you get it. However, if you want to train more seriously, I always recommend clipless pedals.
The Raleigh Merit 1 is the best looking women's road bike for beginners who care about looks and styles but are also cycling and fitness enthusiasts.
Check Availability – RaleighUSA

---
Cannondale Quick Disc 3 – 2020
Best Cheap Road Bike with Flat Bars
MSRP: $800
Features: Flat bars, aluminum frame, steel fork, 35c tires, 18 gears, disc-brakes…
Cannondale Quick Disc 3 is one of my personal favorites this time (even though I love all of these bikes) because of how simple it is, yet how good it rides.
Quick Disc 3 doesn't have the recognizable drop bars that you're used to seeing on road bikes but comes with flat bars. However, it has all other characteristics of a great road bike, and you can always easily add drop bars if they matter to you!
Cannondale Quick Disc 3 has a lightweight aluminum frame and an incredibly comfortable steel fork. The steel fork won't increase weight too much, but it makes all the difference in smoothness on imperfect roads.
Schwalbe Spicer 700x35c tires are wide enough to tackle even bumpier roads, so if you live somewhere like this, it's a great choice for you.
I like picturing this bike in the hands of someone who rides in a hilly area since there are 24 speeds at disposal on the Quick Disc 3. The Shimano derailleurs will shift up and down these 18 gears without a problem. The front derailleur is a Shimano Acera, and the rear one is a Shimano Altus.
The Tektro levers and hydraulic disc brakes with 160/140mm rotors work in perfect symbiosis to deliver some serious stopping power.
Fitness riders who would like to step up their training or just get around the city much faster than before will love the Cannondale Quick Disc 3, but it's a good starter road bike as well!
---
Trek Checkpoint AL 3
Recognizable Quality and Tradition
MSRP: $1,200
Features: Attractive modern design, Aluminum frame, carbon fork, Shimano drivetrain, 18 gears, 700x32c tires.
Guess what? Excellent road and gravel bikes don't need to take all of your money! Trek Checkpoint AL 3 is built on simple perfection, which can first be seen in the paint job – you can choose one of three colors — black, white, and green.
The Checkpoint Al 3 costs only $1,200, so it comes with an Aluminum frame and a carbon fork. This combination brings the weight down and improves handling and comfort.
As always, Trek doesn't mix different manufacturers, so you'll get full Shimano components with additional Bontrager parts. I'm blown away by the fact that the whole drivetrain, including the bottom bracket and the derailleurs, are Shimano Sora. That's a big plus in my opinion.
There are 18 speeds in total, but that's rarely an issue since all modern bikes have plenty of gears nowadays.
The brakes are Tektro mechanical discs which give you additional capabilities when riding off the beaten path.
Finally, the wheelset is built by Bontrager, and the tires are Bontrager R1 Hard-Case Lite, 700x32c. Practically, the only two names you'll see on this bike are Bontrager and Shimano.
If you want to pay as little as possible, but get excellent design and Shimano craftsmanship for your regular training sessions, you won't go wrong with Trek Checkpoint AL 3.
Check Availability – Trekbikes.com

---
Retrospec Drome V3
Cheapest & Best Looking Single-Speed Roadbike
MSRP: $399 – 435
Features: Lightweight aluminum frame, two modern colors, flip-flop hub, 700c wheels…
Has anyone told you that it was impossible to find a real road bike for around $400? Well, I plan to prove to you otherwise with Retrospec Drome V3.
Retrospec Drome V3 has an aluminum frame and only one gear, which keeps the weight to a reasonable number. It can be ridden both as a fixie and as a single-speed machine. Whichever way you prefer.
For those who worry about looks as well, Drome V3 can be ordered from Amazon in brushed aluminum and red paint jobs.
Both look fantastic, and at first glance, people might think that you're riding a much more expensive bike.
Retrospec Drome V3 is one of the best-selling entry-level fixie road bikes on Amazon right now, with great user reviews. Most comments by people who bought it confirm how good-looking this bike is. Even though this is a cheap bike, it is not built cheaply.
Drome V3 hides one pleasant surprise as well — an ultra-lightweight tapered carbon fork!
The brakes are aluminum calipers, and the tires are slim and sleek, which is a great width for a comfortable and fast ride.
The Retrospec Drove V3 comes already 85% assembled so you can start riding it in no time.
Therefore, if you want the best inexpensive fixed road bike that looks expensive, to make your first steps in cycling, feel free to buy the Drome V3.
---
Schwinn Fastback
Best Paint Job
MSRP: See On Amazon
Features: Lightweight aluminum frame, Shimano Tourney components, rim brakes, shift/brake levers.
Schwinn Fastback is an enthusiast-level bicycle which you can get at an entry-level price. It's one of the best road bikes for around $500 for several very good reasons.
Schwinn didn't save money on the essentials to offer Fastback at a low price.
I was amazed when I saw that it had a triple-butted lightweight aluminum frame, which is often seen on much more expensive road bikes.
Apart from this aluminum frame that significantly reduces the weight, another thing that caught my eye is Shimano components. They're entry-level, but they put 14 speeds at your disposal, which is good enough for road riding.
Schwinn Fastback is available in a beautiful glossy red color that looks fast and expensive.
Like all entry-level road bikes that are meant to be fast, Schwinn Fastback comes with rim brakes, with upgraded Promax aluminum brake calipers that are much more powerful than plastic ones on some other bikes.
The geometry of the bike is more upright and comfortable, and the gears support this kind of riding as well. You can shift gears using the integrated shifter/brake levers.
I'd recommend Schwinn Fastback to anyone who wants one of the best entry-level road bikes around $500, to start training more and riding longer miles regularly.
---
Giant Contend AR 3 (2020)
A Great Mix of Components
MSRP: $1,000
Features: Lightweight aluminum frame, carbon fork, Shimano Sora components, 18 gears, 32 mm tires, mechanical disc brakes.
Giant is one of the biggest, if not the biggest road bike manufacturers nowadays. Some of the most successful elite road racers ride Giant bikes, such as the CCC Team, one of the biggest names in cycling right now!
The Giant Contend AR 3 is super-lightweight due to the ALUXX-Grade Aluminum frame and the Advanced-Grade Composite raw carbon fork. It's one of the top picks on the list!
Related: Full Giant Brand Overview
The biggest difference between a $500 road bike and a $1,000 road bike is seen in the components. With the Giant Contend AR 3, you get a nice improvement.
While best entry-level road bikes have Shimano Tourney components, this model comes with Shimano Sora, which is a higher-quality groupset.
There are 18 speeds in total, on a 2×9 drivetrain, which is also one of the characteristics of more expensive road bike models. There are 11-34T on the cassette, so you'll be able to keep your cadence up no matter what.
The Giant S-R2 Disc wheelset and 32mm tires will give you an idea of what riding a real road bicycle feels like. The tires are puncture-proof, so they will last for a long time. They are also quite comfy due to their width.
Finally, what's worth mentioning are the Tektro mechanical disc brakes, which will provide you with a decent braking experience, more than enough for most riders snooping in this price category.
The bottom point is, if you want to start training more seriously and have longer and more arduous rides, the Giant Contend AR 3 is one of the best entry-level road bikes for you!
Check Availability – JensonUSA
---
Marin Nicasio 700C
The Best Starter Gravel Bike
MSRP: $800
Features: Chromoly frame and fork, mechanical disc brakes, 700x30c tires, 16 gears
No matter if you're an absolute beginner or a pro, Marin Nicasio could find a place in your garage as an everyday bike. If you haven't heard about this Gravel Bike, it's time for me to tell you more about it!
It's one of the best deals in this category, as it costs way under $1,000. You can get it for $800, and for that money, you'll buy yourself a lightweight endurance road bike that looks great, comes in glossy silver color, and will ride for years to come! That's definitely one great deal.
Since Marin Nicasio has slightly less sophisticated components compared to the bikes closer to the $1,000 mark, it's a great choice for those who are taking baby steps in cycling.
It's equipped with entry-level Shimano Claris derailleurs, but I have ridden them plenty of times, and I personally like them. You get 16 well spread out gears, and there is no doubt that they will shift perfectly through them.
What I also love seeing on any bike is the custom-built parts. Marin Nicasio rolls on Marin Aluminum Double Wall wheels developed by in-house engineers, and Vee Tire Apache Chief tires. This guarantees compatibility, so you know that your bike is built to last and not give you headaches.
When you need to brake, squeeze the Shimano mechanical brakes and you'll stop moving before you realize it.
So, if you're enthusiastic about road and gravel cycling and you do not want to spend all of your savings, Marin Nicasio is a very good starter gravel bike for you!
Check Availability – Jenson USA

---
Trek Domane AL 2
The best endurance road bike for under $1,000
MSRP: $860
Features: Aluminum frame, Shimano components, 16 gears, rim brakes…
Last but not least, we come to the Trek Domane AL 2. We've kept the best thing for the end of this category, so read carefully, because Trek moved the limits of the money-value ratio with this model.
Built around a 100 Series Alpha Aluminum frame is a bicycle that looks like a million dollars, but costs just $860. Domane AL 2 is available in two colors (black and blue) and with entry-level Shimano components so it will be hard to resist riding it every day.
This is a fantastic road bicycle for beginners who know they will not stay on the entry-level road cycling level for much longer.
Shimano Claris derailleurs are built to withstand much more force than you can serve them with a couple of weekly rides. You can ride intervals or hills on the Domane AL 2 because the Shimano drivetrain has no problems withstanding higher wattage.
Plenty of gears always come in handy for me when I'm tackling high hills or attacking a KOM on Strava, so it's good to know that this bike has 16 of them!
But, you need to get down somehow as well so the alloy dual-pivot brakes will take care of your safety on the downhills. The rims and tires are produced by Bontrager, so don't be afraid to corner as hard as you can!
Trek Domane AL 2 is the best endurance road bike under $1,000 for anyone who doesn't feel like an absolute beginner anymore and wants to take their fitness to the next level.
Check Availability – Trekbikes.com

---
How Much Should You Pay?
If you have already owned a budget road bike under $500, but you started training more often and progressing fast, you might need a more powerful two-wheeler.
Even if you're buying your first bike, but you are already enthusiastic about cycling, it's a good idea to invest more since you can have more frequent and more serious cycling workouts.
Road bikes under $1,000 usually have an aluminum frame and fork, and some of them even have a carbon fork. The components are usually entry to mid-level, which can take more abuse and last for a longer time.
Take a look below to see what my favorites in this category are!
---
What to Expect?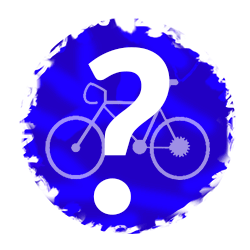 As I mentioned earlier, you probably wouldn't be able to win Tour de France on an entry-level road bike. These bikes are intended for light, occasional training, and casual rides on the weekend.
If you want to get a bicycle just to stay fit, to commute from time to time, or simply have fun now and then, there are many entry-level road bikes under $500 that would make you perfectly happy.
Their components are not as durable as those on high-end bicycles, so they require more care. However, as long as you are mindful of the most crucial parts, you can rest assured that your entry-level road bike will last you for many years.
---
Bottom Line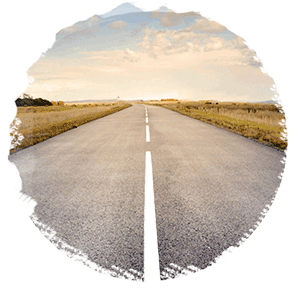 My idea with this article was to show everyone that cycling is not a crazy expensive sport that most people think it is. Sure, you can spend over $10,000 on a bicycle, but you certainly do not need to.
All of the bikes on this list are good starter road bikes that, with proper care and maintenance, will last for years and years of regular riding. They are all a very good buy, so it's up to you to make up your mind and choose the one that created the biggest spark in your eyes.
If your excuse for not cycling was that you couldn't afford it, I hope that I've eliminated it and proved you wrong.
So, ride more, stay fit, look good, join a group ride, and become a cyclist with one of these budget road bikes!
Related: