Bikexchange is one of the oldest bicycle-related sites still online today. It was first founded by Jim Joyce back for the place to write down his bike related thoughts and gather some great links, how-to's, cartoons, and many more.
Their aim was to make the Bikexchance which is, in fact, one of the oldest cycling sites online, live again.
Related: Affiliate Disclaimer
---
What do we do?
Our aim in Bikexchange is to provide the most accurate and valuable information that readers might get. We provide articles, guides, how-to's, suggestions, and best picks for every cycling-related enthusiasts.
We don't satisfy with mediocrity.
2018, you will find everything about road and mountain bikes, from A to Z
2019, we're expanding by kids', hybrid, bike brands category
2020, there's a wide selection of information about the best bike brands and best-of reviews
---
Our aim
Our aim in Bikexchange is to encourage more people to buy bikes. Since we still get too many letters where readers admit that it's hard to get accurate information, we know we're doing the right thing.
We focus on providing information from beginners to top-level riders of different bike types. To achieve our aim, we hire great writers to service every bike type well.
We hope that more and more people will find Bikexchange useful for their guide to the bicycle world. Because, bicycling means health, and health means joy!
---
The team
↓
Sam Millers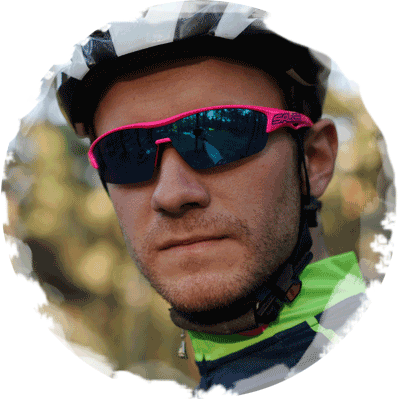 I'm proud to call myself a cyclist, and I want to tell you about how I became one. I started riding regularly five years ago, and now I just can't stop.
To be honest with you, I didn't like cycling at first because I thought it was uncomfortable and expensive. However, as I learned more and more, I realized it didn't need to be any of the two.
There's a perfect bike for everyone out there, and I'll help you find it.
I ride almost every day now, and I've never felt better both physically and mentally. I even participated in some races and achieved great results, which I never thought would be possible. Over the years, I've learned a lot about bikes and cycling, and I want to share this know-how with the rest of the community.
Stick around, and I'll teach you all I know about bikes, gear, maintenance, riding techniques, and other cycling-related stuff!
SAM at bikexchange dot com
Melissa Rae
VA, Editor
Melissa is a real cycling aficionado who spends her free days on the trails, traveling with her two kids and her husband. Sometimes they hike, other times they do half-day or multi-day bike tours.
She works as a Virtual Assistant, making Bikexchange a better place each day.
Melissa at bikexchange dot com
Want to contribute?
We are looking for individuals and companies who want to help us spread the word. If you are:
Cycling enthusiast-writers – who can produce texts (reviews, articles, guides, and many more), we might be looking for you. We pay for our writers!
Bike owner – who owns some bike which should fit here, we might want to get your review which could help others. We have also a fee for your effort.
Manufacturers – who want to spread their word. If you want us to review or give coverage to your products, let us know.
Cycling related organizations and sites – Yes, we will help to share your word if we find it useful.
See All Contributors