Blix is an electric bike brand that has been operating since 2014. Its urban-focused lineup consists of six models, one of which is designed for off-roading. The look and functionality of Dutch-style city bikes was the initial inspiration for Blix bikes. However, the Blix design has matured over the years into its own unique thing.
This Blix Bike review will discuss the brand and its values and policies. We'll also examine the individual models to show you how they compare to bikes from competing brands.
Blix electric bikes fall in a narrow price window of $1,899 to $2,099 ($2,499 for the dual-battery builds). This pricing places them slightly higher than most direct-to-consumer competition like Rad Power Bikes, Aventon, and Ride1UP.
Let's see if that extra cost is worth it.
About Blix Bikes
---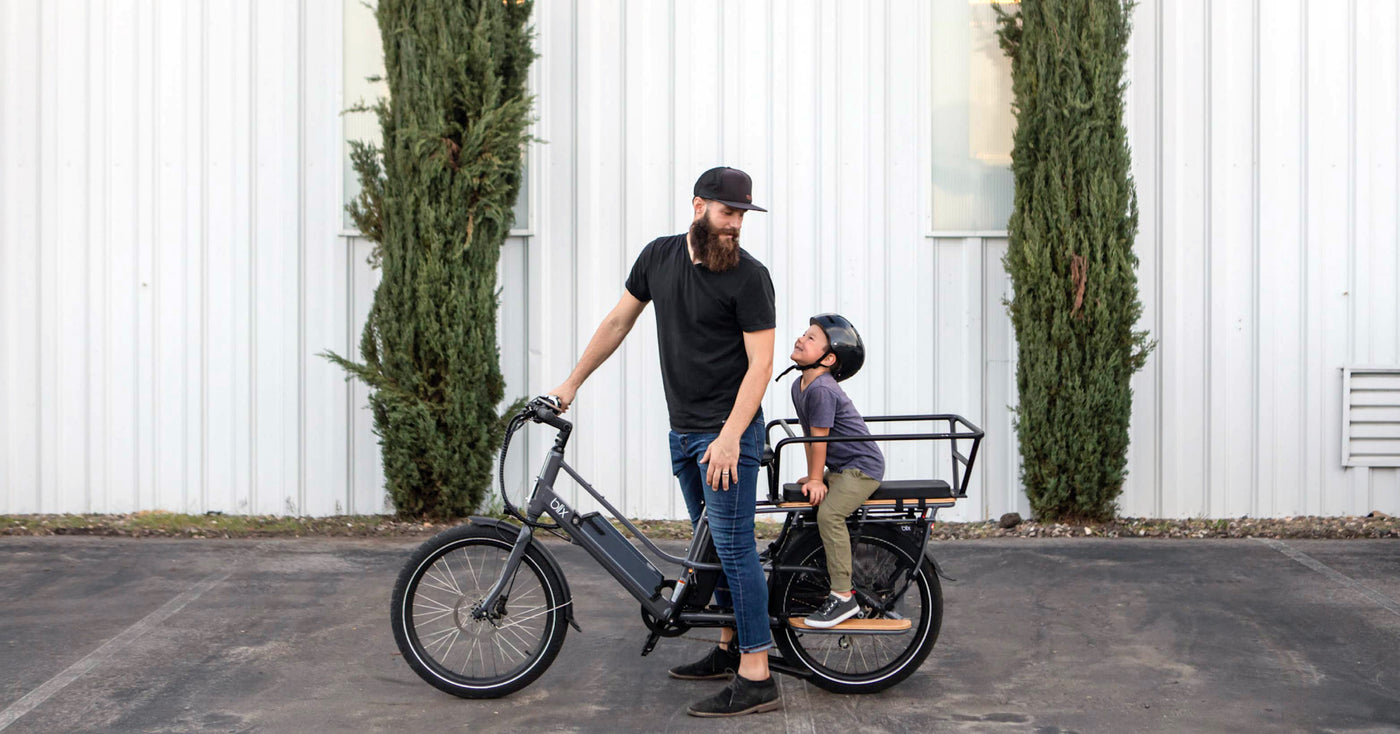 Blix Bikes is a direct-to-consumer e-bike brand with around ten years of operating experience. Swedish national Pontus Malmberg founded the company after completing his studies at San Diego State University.
When Malmberg started Blix Bikes in 2014, he used a traditional business model that relied on getting the bikes into physical stores around the US. Blix's early successes led to three production models being released in the first two years. However, in 2020, the brand made a timely pivot to an online-only approach.
Since 2020, Blix has updated the models and landed at a catalog of six bikes, each with slightly different designs and functionality.
Shipping, Returns, and Warranty
As of July 2023, Blix delivers to the 48 states of the contiguous US. Upon placing an order, the estimated delivery time is five to ten business days after receiving your shipping notification.
However, this might fluctuate due to weather conditions and other unforeseen circumstances. The company states that it can only make changes to orders that have not been shipped.
Blix has a 30-day return period from the time of shipment for any orders. However, there is a restocking fee of 25% of the cost of the bike and a $150 shipping fee, so be sure you want a Blix bike before placing the order.
All Blix electric bikes come with a comprehensive one-year warranty. This warranty encompasses the frame and all components. However, it does not cover standard wear and tear, incorrect maintenance, or misuse of the bike.
Notable Blix Bike Features That We Like
---
The six Blix bikes are all quite distinct, fitting neatly into styles such as city commuter, utility, cargo, and cruiser. However, they share some features and characteristics.
Smart Accessory Mounting Points
The modular mounting points at the front and rear of each model allow you to add Blix bike accessories in different combinations. This means you can tailor the bike to meet your needs and preferences. For example, the Packa Genie cargo e-bike can support up to 200 lb of cargo and is compatible with up to 200 accessory combinations.
Powerful Motors and Dual-Battery Capacity
A hallmark of each Blix Bike is its powerful motor. Four of the six models have 750W, 90 Nm motors that outperform most similarly priced competition. The two builds with 500W motors are the Sol Eclipse and Aveny Skyline. Another great feature shared by three of the six bikes is dual-battery capacity, which extends the riding range up to 80 miles.
Mobile App Connectivity
The Blix mobile app has lots of features that enhance owner experience, including the ability to lock and unlock the bike, track your rides, customize pedal assist and top speed settings, monitor battery level, and navigate.
Review of the Blix Electric Bike Lineup
---
Blix has a diverse lineup of six e-bikes: four fully equipped for urban riding, one comfort cruiser, and an off-road beast.
The longest-running model on the lineup is the Vika+ Flex folding bike, one of the original three models. The others include the Ultra, Aveny Skyline, Dubbel, Pack Genie, and Sol Eclipse.
Blix Vika+ Flex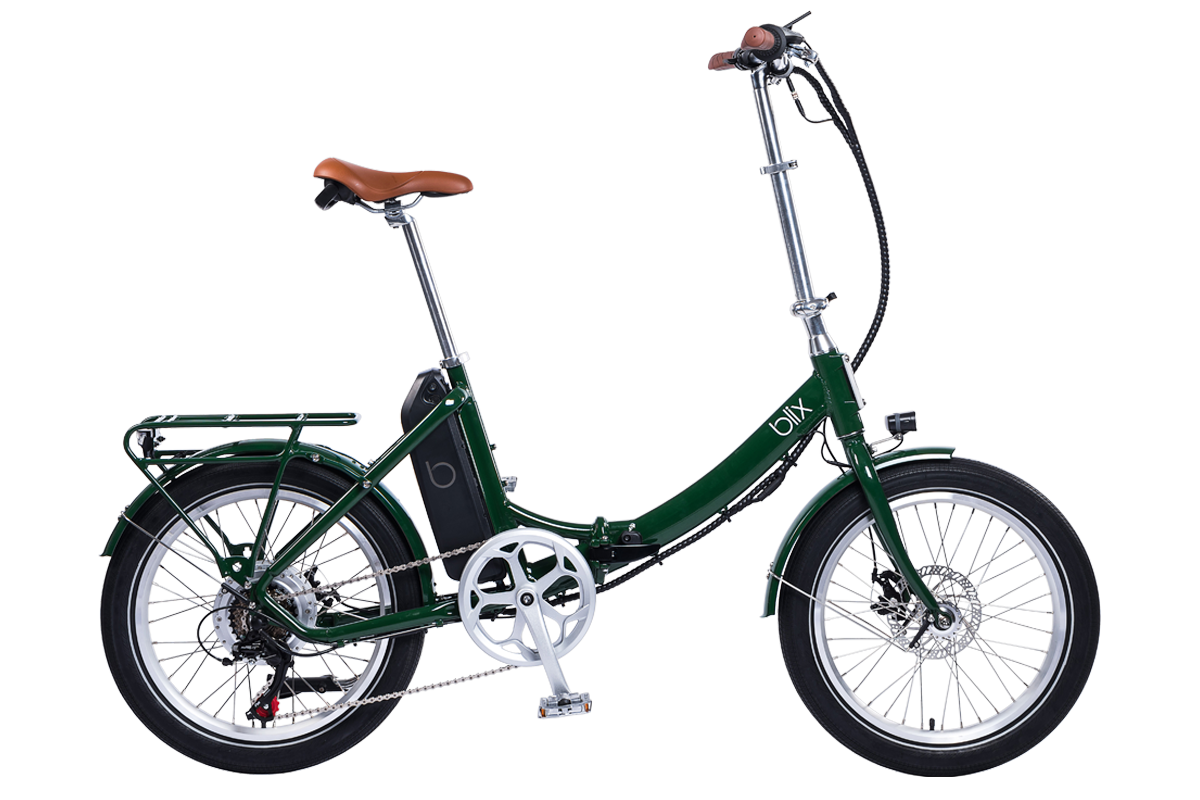 MSRP: $1,899
Step-through folding frame
Wide height range: 4'10" – 6'2″
Fully equipped for urban riding
The Vika+ Flex is the longest-running Blix model. It's a stylish and practical folding electric bike that competes with models like the Aventon Sinch.2 and Rad Power Bikes RadExpand 5, both of which are slightly cheaper.
This Blix folding bike weighs in at around 55 lb. Given that, it's not a great choice for multimodal commuting. However, it's still much lighter than many folding e-bikes in this price range, like the RadExpand (62.5 lb) and Sinch.2 (68 lb).
The drive system comprises a 500W motor, a 614 Wh seat tube-mounted battery pack, and a cadence sensor. This setup returns a max range of around 45 miles and enough power for urban hills.
If you want a more natural ride feel, the Sinch's torque-sensing system might be favorable. However, the Vika's cadence sensor is adequate if you like a laid-back ride.
All three bikes are fully equipped for urban living, with a rack, fenders, and lights. So, if you value looks and portability and can spare the extra few dollars, the Vika+ Flex is a great choice.
---
Blix Sol Eclipse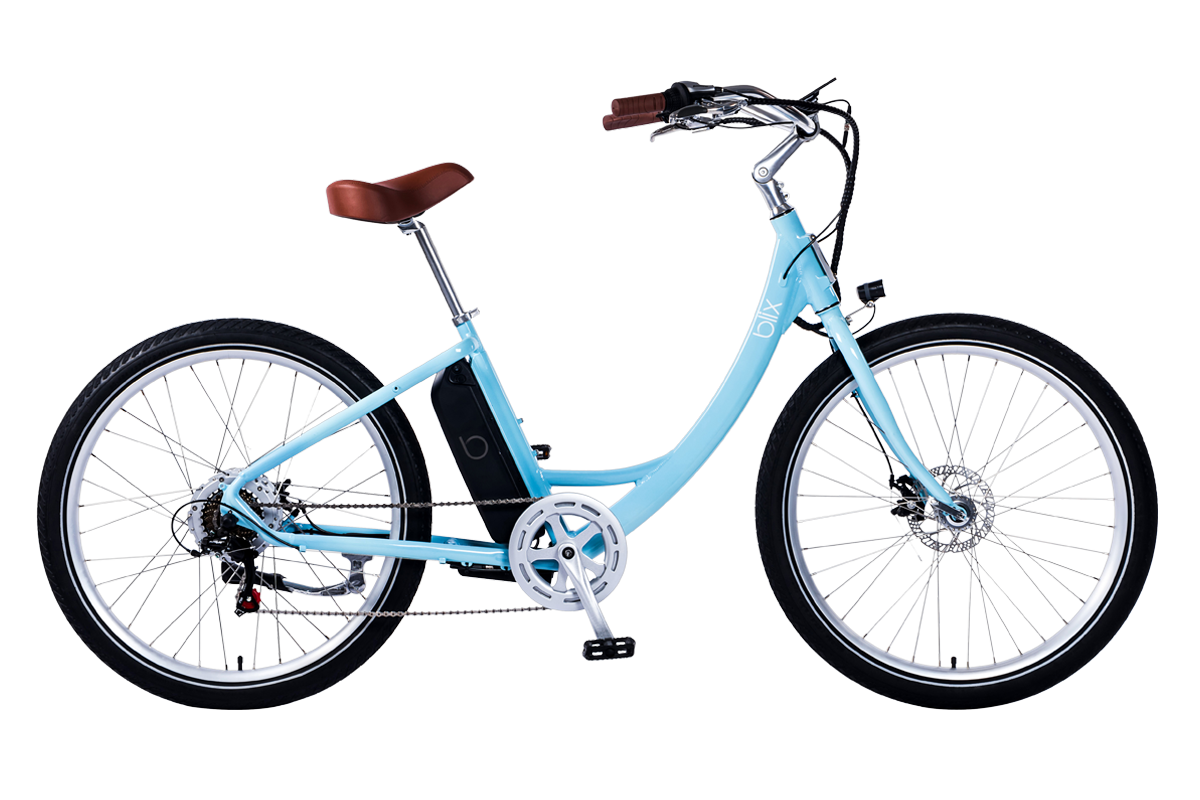 MSRP: $1,899
Low-step cruiser frame
Comfort-optimized design
Powerful 750W motor
The Blix Sol Eclipse is an e-bike with a classic beach cruiser design. Bikes like this are best suited to individuals who relish relaxed, comfortable rides.
This model competes with the Aventon Pace 500.3 and Ride1UP Cafe Cruiser. Again, it's slightly more expensive, but it has Blix's elegant look and the choice of four bright paint finishes.
One distinguishing feature of the Sol Eclipse is its powerful motor, surpassing the standard output of the best electric cruiser bikes. The 750W, 90 Nm unit operates on either a throttle mode or through five levels of pedal assistance, providing ample power for a bike of this category. Unfortunately, the range of up to 45 miles is slightly lower than the Pace 500.3 and Cafe Cruiser.
Like the Pace 500.3, the Sol Eclipse comes without accessories, but it benefits from Blix's smart mounting points for adding a rack and other cargo components.
Overall, the Sol Eclipse is supremely comfortable and stylish, but it lacks the functionality of the Cafe Cruiser's fully equipped setup and isn't as smooth as the torque-sensing Pace 500.3.
---
Blix Aveny Skyline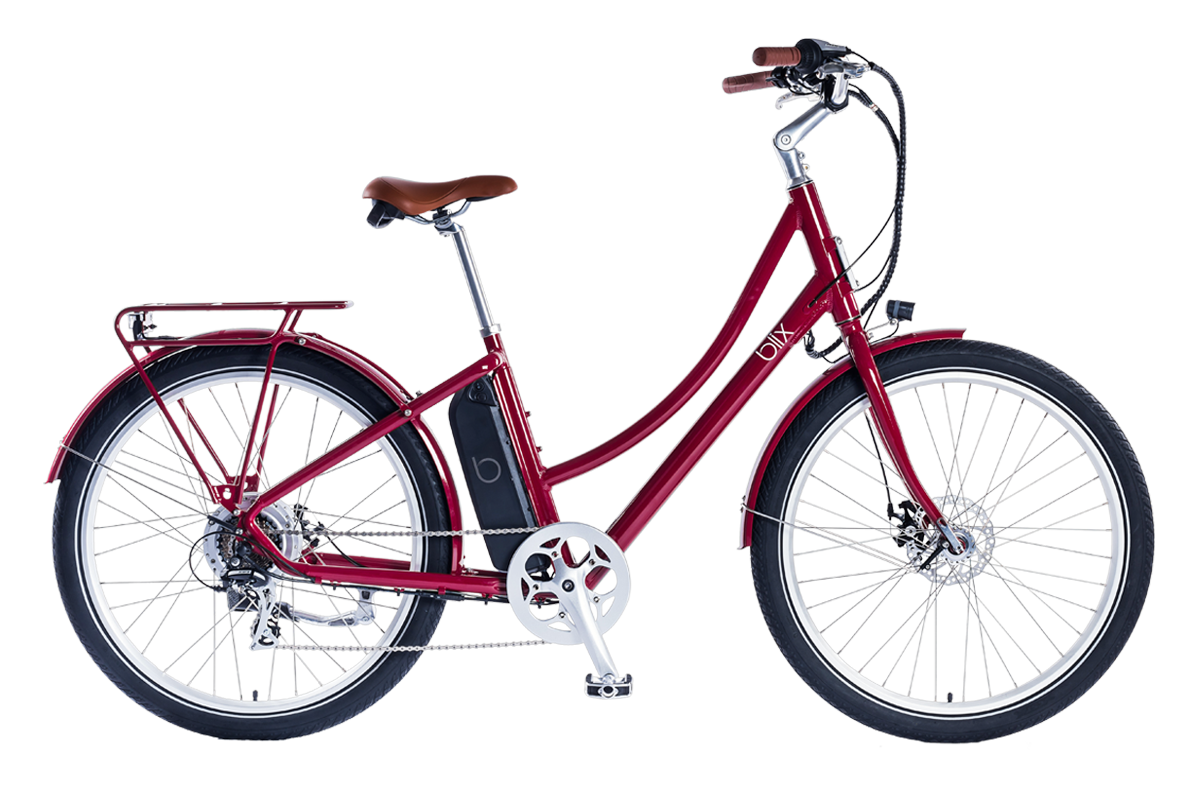 MSRP: $1,999
Fully equipped with modular accessory mounts
Steel fork and balloon tires for comfort
Elegant finish with color-matched components
Blix's latest release is a Dutch-style commuter e-bike called the Aveny Skyline. This model was carefully designed with a focus on comfort and practicality for urban commuting.
The Aveny Skyline competes with the Ride1UP 700 Series and Rad Power Bikes RadCity 5 Plus. All four models come equipped with a complete commuter package that includes a rear rack, lights, and fenders.
This Blix bike provides a smooth ride on uneven city roads and bike paths, thanks to its swept-back handlebars, 2.25″ balloon tires, sturdy steel fork, and cushioned saddle. The other two bikes have fork suspension, which adds to ride comfort but also increases weight (the Aveny Skyline is the lightest of the three).
While the Aveny Skyline has a higher price tag, its functionality and performance leave little room for criticism and are perfectly adequate for the bike's intended use. Although it may not match the performance of the Ride1UP 700 Series, it compensates with aesthetic appeal.
---
Blix Dubbel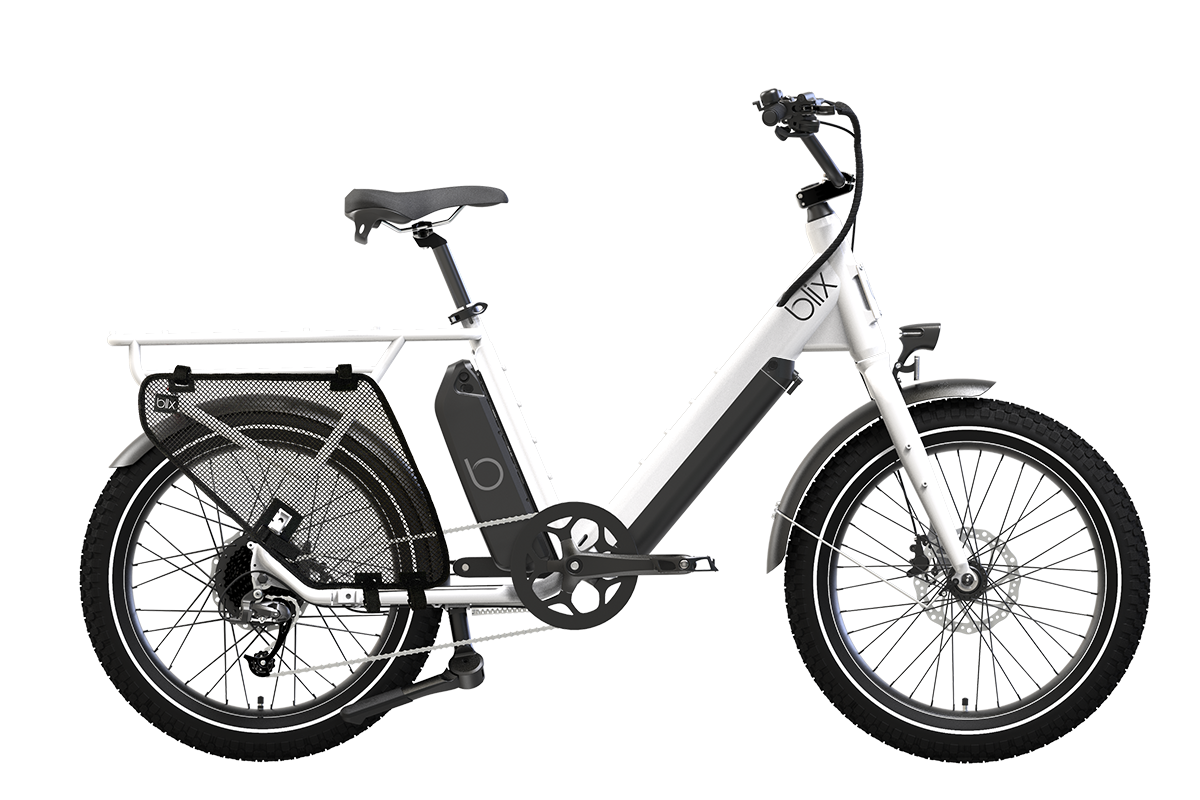 MSRP: $2,099 – $2,499
400lb payload capacity, 200lb cargo capacity
Smart mounting points
Dual battery capacity
The Blix Dubbel is an electric utility bike. These bikes serve as all-rounders for urban commuting and family recreation.
The Dubbel contends with the Rad Power Bikes RadRunner 3 Plus utility model and the similarly priced Aventon Abound cargo e-bike. Cargo e-bikes are the more capable alternatives to the utility, although typically heavier and more cumbersome.
This Blix e-bike is a competitive choice and stands out for its range (80 miles with two batteries), cargo capacity of 200 lb, and easy-to-install accessories. Nine cargo-carrying accessories are available for the Dubbel to accommodate passengers and various cargo types.
The bike is powered by a 750W hub motor offering 90 Nm of torque, ample to manage a fully loaded bike and steep inclines. With this motor and the dual battery setup, the Dubbel has more power, speed, and range than our two competing models.
All things considered, the Blix Dubbel is one of the best options on the market if you want a utility bike with a high cargo capacity and tons of power and range, just at a slightly higher price.
---
---
Frequently Asked Questions
What country are Blix bikes made in?
Blix bikes are made in Asia, but the company headquarters is located in Santa Cruz, California. It's standard practice for affordable direct-to-consumer brands like Blix to outsource their manufacturing to factories in Asia in order to keep costs low for the end consumer.
What class are Blix bikes?
Blix bikes are all shipped as Class 2 with max speeds of 20mph using the throttle or pedal assist. The Dubbel and Ultra models can switch between Class 2 and 3 for an increased top speed of 28mph via pedal assist.
How heavy is a Blix bike?
Blix bikes weigh between 55lb and 78lb. The lightest model is the folding Vika+ Flex and the heaviest is the Blix Dubbel dual-battery setup (70lb with a single battery). This is a typical weight range for bikes at this price point.
Do Blix bikes have a throttle?
Yes, all Blix bikes have a throttle that provides power up to 20mph. They are thumb throttles located on the left side of the handlebar. The inclusion of throttle functionality means all Blix models are categorized as Class 2 e-bikes.
Are Blix bikes waterproof?
No, Blix bikes are not waterproof. However, they are water resistant and designed to be ridden safely in the rain. For this reason, most of the models have fenders, which help keep you and the battery dry while riding in wet conditions.
---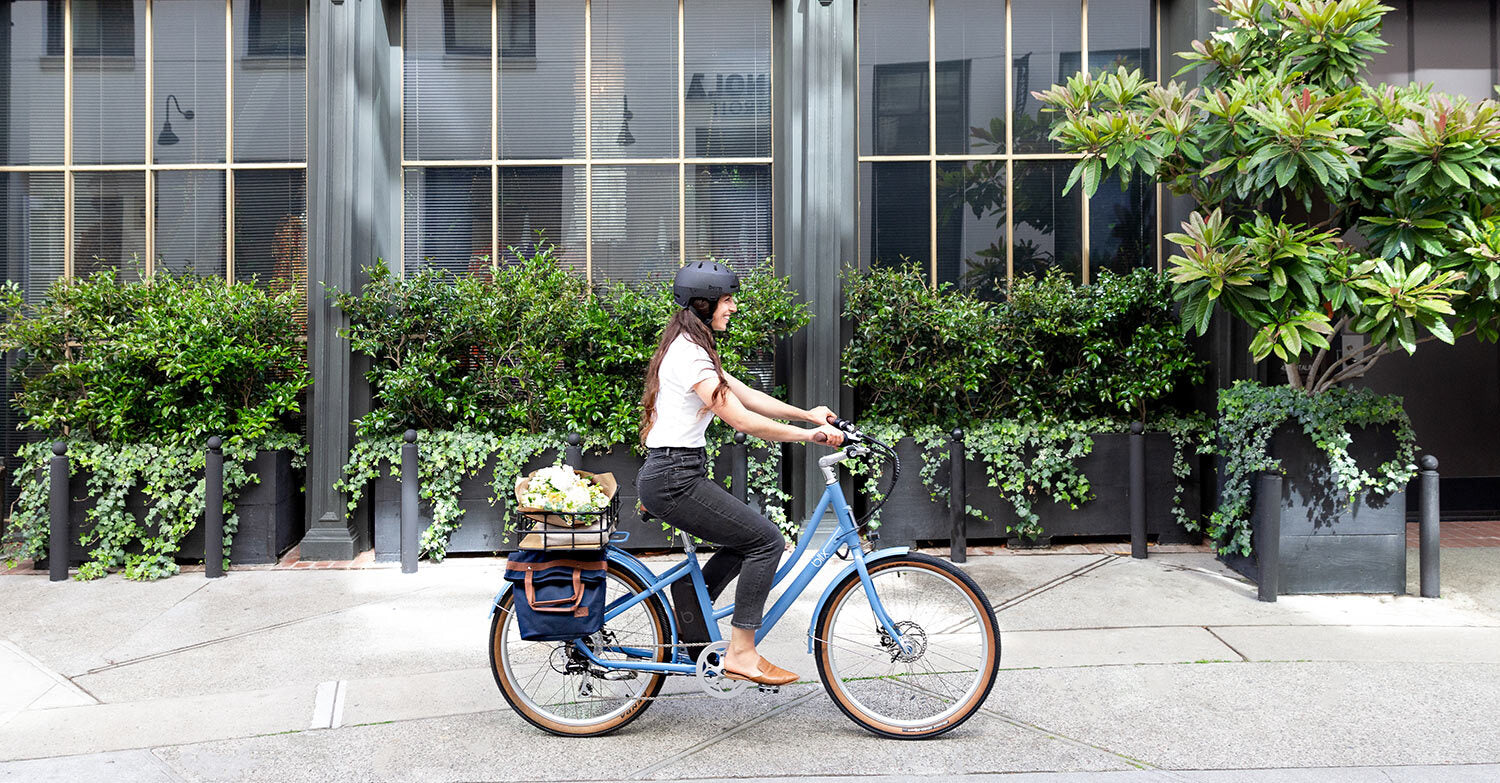 Blix electric bikes stand out for their style, functionality, and performance. Among the lineup of six bikes, there's something for most riders, be it utility, comfort cruising, off-roading, or commuting. Given that, we'd certainly consider a Blix e-bike for our next model.
The main drawback of purchasing a Blix bike is that the prices are usually slightly higher than similar competition, as seen throughout this article. Additionally, the single-battery riding range isn't great (40 or 45 miles, depending on the model).
Nonetheless, if you want a well-made, reliable machine that performs as promised, we recommend considering a Blix e-bike.