Best Cheap Fat Tire Bikes
Finding a cheap fat tire bike is getting easier every year as they become more and more popular due to their high versatility, comfort, and durability.
Fat bikes come in various styles and designs, such as a fat tire mountain bike or city bike. However, the vital characteristics of these bikes remain the same, for riding on all-terrain with tires between 3.8″ and 5″ wide. If you have a tight budget and want a bike that can do many jobs, including riding on soft terrain such as snow, mud, or sand, you're in the right place.
26″ wheels
Rigid fork
3.8″ – 5″ wide tires
No fenders
This article provides a short 101 guide to fat-tire bikes and covers various fat bikes that you can buy online with a range of prices and components.
---
Mongoose Dolomite
The Mongoose Dolomite fat tire mountain bike is the mid-range choice between the three Mongoose options in this article.
This bike is perfectly equipped for long-lasting off-road riding thanks to its durable and comfortable steel frame, treaded all-terrain fat tires, and front and rear disc brakes. The Dolomite can be easily adjusted thanks to the threadless headset which you can raise or lower for riders between 5'6 and 6′ tall.
Finally, this fat tire bicycle also uses a 7-speed drivetrain with twist shifting to make hills easier to climb.
---
Mongoose Malus
The Malus Mongoose fat bike is another cheap option from their extensive range with similar properties to the Dolomite.
This bike has 4.25″ tires and a steel frame which combine to make this bike comfortable on all terrain. The 26″ rims are agile enough to give you plenty of maneuverability on rough trails.
There are mechanical discs on the front and back for the brake, which have an excellent level of stopping power in all conditions. In addition, you have 7-speed twist shifting for gearing on the climbs.
Finally, the Malus has a comfortable beach cruiser frame which provides an upright and relaxed riding position. Additionally, Mongoose sells four distinct color finishes from which to choose.
---
Mongoose Hitch
The Hitch is the cheapest Mongoose fat tire bike for men. However, this bike comes with much of the quality seen in the higher-priced models above.
Firstly, a steel cruiser frame provides a durable and comfortable base thanks to the steel frame's upright geometry and shock-absorbent properties. Then, add the 4.25″ fat tires, and you have a comfortable urban bike with great off-road ability.
In addition, the Hitch has mechanical disc brakes on the front and back and 7-speed twist shifting, which allow you to take on hills with confidence.
---
Hiland Kids Fat Tire Bike
The Hiland 20″ is one of the best cheap fat tire bikes for kids.
This bike's frame is made with durable high-carbon steel, which has off-road geometry that boosts climbing ability and confidence while descending.
The 4″ fat tires allow young riders to ride on any surface, including snow and sand. Their width ensures you will maintain traction in wet weather while cornering too.
Hiland chose a 7-speed Shimano Tourney drivetrain to provide plenty of gearing options for light to moderate climbs. Finally, this bike fits kids 42″-56˝ tall.
---
Tracer Avalon 26
There are many fat bikes for sale cheap on Amazon, and the Tracer Avalon is one of the most comfortable.
This cruiser-style bicycle is built to last with solid steel construction and upright cruiser geometry. The long swept-back cruiser handlebars allow you to maintain a relaxed position with your arms while riding.
This bike's 4″ fat tires ensure all the bumps and vibrations from your roads and paths are absorbed so you can ride smoothly.
The Avalon has a 7-speed Shimano drivetrain that allows you to tackle any light to moderate hills in your area, while dual disc brakes ensure ample stopping power in all conditions.
Finally, this fat bike has a large suspension saddle that further boosts comfort on your cruiser rides.
---
Krusher Dynacraft
Finding a fat bike cheap on Amazon is easily done these days. However, the Krusher by Dynacraft is one of the cheapest we've seen.
This bike costs just over $300 and gives aspiring fat-tire riders the ability to enjoy fat-biking without breaking the bank.
The Krusher is a single-speed bike with a light aluminum frame. It uses standard 26″ wheels and knobby 4″ fat tires, which allow you to ride confidently on all-terrain and in wet conditions.
The geometry is mountain bike-style which allows it to handle well off-road. Finally, this cheap fat bike has front and rear disc brakes for fast stopping and a kickstand for added convenience.
---
Engwe EP 2 Pro
MSRP: $1,399
The EP-2 Pro is Engwe's folding cheap electric fat tire bike with powerful electronics and surprisingly high performance.
This 750W e-bike is perfect for commuters because of the convenient ability to fold it into a small package for transportation or storage. Additionally, it is fully equipped with LED lights, a rear pannier rack, fenders, and a kickstand.
The EP-2 Pro arrives 95% assembled with only the pedals to install. The electronics include a 750W motor and a 12.8Ah battery that delivers up to 45 miles of range with five levels of pedal assistance. 60mm of lockable travel, mechanical disc brakes, 4″ fat tires, and a 7-speed drivetrain
The other features include a cheap fat bike suspension fork with 60mm of lockable travel, mechanical disc brakes, 4″ fat tires, and a 7-speed drivetrain. Finally, the EP-2 folds in 10 seconds due and stays secure during transport and storage.
---
Mongoose Juneau
Mongoose's Juneau is another excellent choice and one of their best cheap fat bikes.
This model has 4″ tires with plenty of grip and traction to tackle mud, snow, and sand confidently. In addition, you have 26″ wheels that balance speed and agility, as well as a 16-speed drivetrain to give you extra options when the trail kicks up.
The Juneau has an aluminum frame except with hydroformed tubing to boost the stiffness to weight. Front and rear disc brakes provide ample stopping power for fast descents and riding in wet conditions. Finally, this rigid mountain bike is best for riders 5'4″ to 6'2″ in height.
---
Swagtron EB-6 Bandit E-Bike
The EB-6 Bandit by Swagtron is an inexpensive electric fat tire bike that has all the right components to boost confidence and comfort while riding off-road.
The electronics on the EB-6 include a punchy 350W motor and a small 7.8Ah removable battery. Together, with the help of a 7-speed Shimano drivetrain, you can get ranges of up to 20 miles tackling challenging trails and steep gradients.
350W motor
Max Tire Pressure: 20PSI (1.4bar)
36V 7.8Ah (280Wh)
The 4″ fat tires, Shimano mechanical disc brakes, and mountain bike geometry on a lightweight 6061 aluminum frame make descending and cornering with this Swagtron bike a joy. In addition, the fat tires help you keep traction in wet conditions and on loose terrain.
Finally, this electric fat bike has an integrated bell and a kickstand to make your life easier and safer on the trails.
---
The Verdict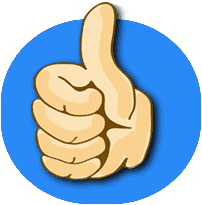 The appeal of a cheap fat tire bike includes the added comfort from shock absorption, high-traction, and versatility to ride on different surfaces and in varied conditions with confidence. In addition, this style of bike is usually durable.
Having confidence while riding is essential. With big tire bikes, you will be able to ride wherever you want and take corners at speed with plenty of traction.
This type of bike is perfect for someone with varied demands from a bike. Even though these bikes perform best off-road, they work perfectly as fat tire cruiser bikes because they're comfortable to ride.
The one issue is that they can be heavy and a little slower, meaning if you live near hills or want to travel farther distances without much fitness, you may be better off with a cheap fat tire electric bike.