Lectric XP Lite Review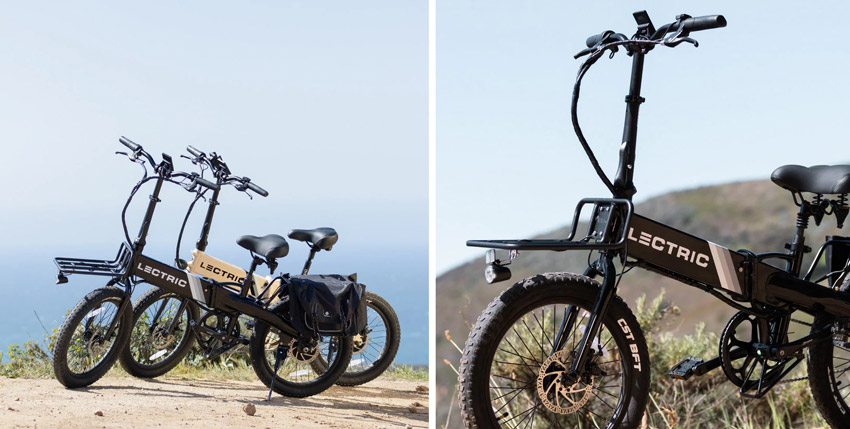 The Lectric XP Lite is a lighter, more compact addition to the brand's line of electric folding bikes.
The impressive thing about this new bike is the price, coming in at just $899, making it the cheapest Lectric bike and one of the best value options on the market.
As the name suggests, the XP Lite strips back the non-essentials for an ultra-convenient bike with the same reliability expected of the brand and their flagship XP 2.0.
The primary selling point of the XP Lite is that it's lightweight for convenient storage, carrying, and transport. However, the punchy electronics and relaxed geometry contribute to a fun and comfortable ride quality.
This Lectric XP Lite review will discuss the bike's spec list, describe the standout components, and provide a final verdict on its quality and value to help you decide if it's the right choice.
$899
A compact and lightweight folding e-bike that feels and performs above its cheap price tag.
PROS
Very neat folded package.
2.4-inch treaded tires for comfort and traction.
Respectable range for the price.
Four different color options.
Full accessory compatibility.
Low-maintenance build.
CONS
Rack and fenders not included.
Low power.
Single-speed drivetrain limits performance.
Lectric XP Lite Key Features
The XP Lite is a compact, lightweight, and agile folding bike which would make an excellent urban companion, and the low price doesn't reflect the functionality and performance. The folding mechanism is intuitive, and the electronics and componentry are made to last.
The XP Lite excels in less demanding urban environments. Plush 2.4″ tires, a relaxed ride position, and saddle suspension make it comfortable to ride on bumpy roads. In addition, if you need more from your XP Lite, you can combine it with various accessories from Lectric's online store.
Lectric XP Lite Quick Specs
Frame: Foldable aluminum alloy
Motor: 300W geared hub (720W peak), throttle operated,
Max speed: 20mph
Battery: 374Wh frame-integrated
Range: 40-mile range
Charge time: 4-6 hour charge
Fork: Rigid aluminum
Tires: Chaoyang or CST 20 x 2.4″
Drivetrain: Single-speed
Brakes: Mechanical discs, 160mm rotors
Weight: 46lbs
Max capacity: 275lbs
Lectric XP Lite Full Review
The XP Lite is around 20lbs lighter than the XP 2.0 and folds up into a smaller package, making it ideal for those who struggle with heavy folding e-bikes. The trade-off for this weight saving is lower power, a single-speed drivetrain, and fewer accessories and extras.
Nonetheless, the primary appeal of a folding e-bike is the convenience and portability, and the XP Lite delivers this at one of the best prices you'll find. So now, let's take a closer look at the individual components and the most important features.
Lightweight Folding Aluminum Frame and Rigid Fork
As mentioned, the primary appeal of this electric bike is the lightweight and compact folding frame. At 46lbs, this bike is much easier to lift and carry than the 64lb XP 2.0 or 75lb XPremium. In addition, Lectric uses the same aesthetic and integration as their flagship XP 2.0, just smaller and lighter.
It measures just 36L x 16W x 27H" when folded, one of the smallest folding e-bikes around. Unfortunately, Lectric replaced the shock-absorbing coil suspension fork with a rigid fork to save weight.
Punchy Motor and Battery
The electronics on the XP Lite don't stand out but are perfectly adequate given the cost. The motor chosen is a 300W geared hub with a top speed of 20mph using either throttle mode or one of the five levels of pedal assistance. However, heavier riders may struggle to reach this maximum speed on throttle alone.
This hub motor pairs with a small 374Wh battery that can deliver max ranges of around 40 miles and charges in 4-6 hours. This battery is cleverly integrated under the downtube. In addition, you can charge the battery without removing it or replace it with a spare pre-charged battery.
Low-Maintenance Single-Speed Drivetrain and Mechanical Disc Brakes
The single-speed drivetrain chosen by Lectric has its pros and cons. Without gearing options, the performance of the XP Lite when climbing hills and riding downhill is limited. However, the benefit of this setup is the significant reduction in maintenance requirements, saving money and time in the long run.
Mechanical disc brakes with 160mm rotors are also perfectly adequate for the sub-$1,000 price range. They provide consistent performance and stopping power for a light urban folding bike, but they are more prone to degradation than hydraulic ones.
Versatile 2.4″ Knobby Tires
The XP Lite runs smaller tires than the XP 2.0 and XPremium, providing further weight savings and improving maneuverability. Nonetheless, 2.4″ tires are pretty wide for an urban bicycle, being the typical tire width for many mountain bikes.
In addition, the large knobs boost traction on loose off-road surfaces and in wet weather.
Accessories and Extras
Lectric designed this model to be streamlined and straightforward, but riders have the option to add components from the online store like a front rack, rear rack, and other cargo carrying accessories.
The XP Lite comes with the same backlit LCD computer seen across the range. This sleek unit conveniently provides live trip metrics and battery information on the handlebars. Finally, the bike comes with integrated LED lights on the front and rear to ensure safety while riding in low light.
Who Should Buy Lectric XP Lite?
Lectric's XP Lite is an excellent choice for any rider who needs a lightweight folding e-bike and has a tight budget.
It has a durable build with reliable components and comfortable ride quality despite the low price. Of course, the 'lite' design sacrifices power, but that is a worthy trade-off if you prioritize portability over performance.
If you require more versatility from the XP Lite, you can purchase stainless-steel fenders or a $100 Carry Package. This bundle includes a front rack, rear rack, and pannier bags.
We think urban e-bikers who value convenience and comfort and don't put extreme demands on their bicycles should seriously consider the new XP Lite.
Other Lectric Models To Consider
The XP Lite is the cheapest of the three folding electric bikes available from Lectric. So if you need a high-performance bike or one with more accessories and components out of the box, consider one of the other higher-end Lectric e-bikes.
Verdict: Is the XP Lite Worth the Money?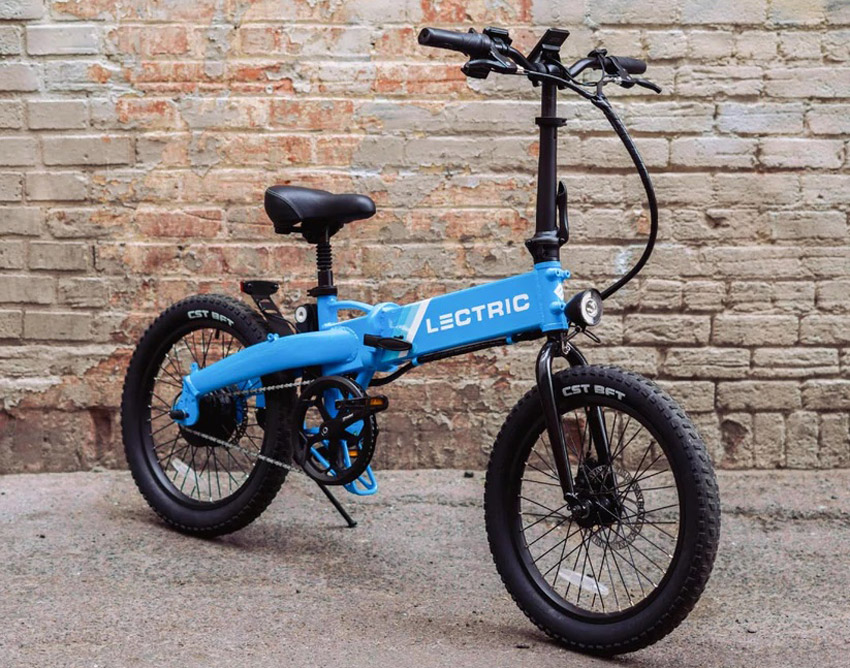 At just $899, we think this bike is a very competitive option. Moreover, considering the excellent rating of the original XP 2.0, we're confident the quality and durability will shine through over time.
While this bike won't win any awards for power and performance, the low weight, agility, and comfort offer a great user experience.
In summary, we're happy to see this new offering from Lectric that responds to customer feedback about the heavier XP 2.0. So if you're in the market for a cheap and light folding e-bike, you'll struggle to find a better value option than the XP Lite.