The cycling industry is constantly evolving, which means that there is always a better, more sophisticated, and more capable bike out there.
The problem is that these bikes are usually quite expensive. Unless you buy them pre-owned, which is what The Pro's Closet is all about.
Moreover, as the name of this online shop tells you, it also allows you to free up some space in your closet and make room for new cycling goodies.
Whether you need a new bike, gear, or apparel, you can earn money by selling your old stuff and directing it towards buying a new one.
The Pro's Closet is different from other online stores because it makes the process of selling and buying pre-owned bikes and cycling gear as simple as possible.
With this review, we aim to tell you everything you need to know about TPC. We'll touch upon the how-to, the offering, the reliability, returns, shipment, and much more.
The Story Behind The Pro's Closet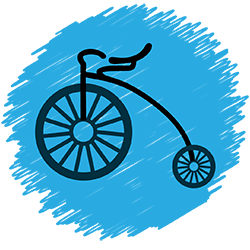 The Pro's Closet was founded by Nick Martin in 2006 when he decided to sell all of his worldly possessions except for his bike and his van.
He is a former professional mountain biker who was looking for a way to sell the extra gear he received from sponsors during his professional career.
The idea grew from there and the result is the largest pre-owned bike store in the world. The reason The Pro's Closet was established was not just to sell old stuff.
The goal is to make cycling more sustainable and help the environment and the planet by reusing and lowering demand for new gear.
Contrary to popular belief, used gear is not good enough just for beginners. The selection of bikes and gear on TPC is good enough for enthusiasts and even cycling pros.
How Does it Work?
The Pro's Closet operates through their eBay store but lists your items on their website. If you have a bicycle, apparel, or used gear that you do not need anymore, you can offer it to TPC and they will provide you with a quote. According to the experiences their customers share, the quotes are very reasonable.
You can either ship your bike and gear to them or deliver it to them personally at their physical store in Boulder, Colorado. Once they thoroughly inspect the bike or gear, they will provide you with an offer.
If you submit your bike through the website, you will need to include several photos, a brief description, any additional upgrades, and other information that you deem important.
The quote you receive will include three payment options:
Store Credit

Trade-UP

Cash Offer
If you need new gear or a new bike from The Pro's Closet, you should take the store credit and spend it on the website. If you have your eye on a specific bike in a local bike shop, then the Trade-UP is the best choice. However, if you just want to get cash for your stuff, you should choose the cash offer.
The bike that you sell needs to meet some TPC standards:
The bike cannot be more than 5 years old.
It's original MSRP price cannot be lower than $1,500.
Only performance road, gravel, and mountain bikes are accepted.
All parts must be structurally intact and in working order.
Suspensions must be less than 5 years old.
What do They Offer?
The Pro's Closet is most famous for the bikes they sell, but that's not the only thing they offer.
Apart from the bikes, they also sell frames, wheels, components, clothes, accessories, and more. Let's take a look at what you can expect from each of these categories on their website.
Bikes
The Pro's Closet is a cycling-related store, so the main focus is on the bikes they sell. As we have mentioned above, only bikes less than 5 years of age can be listed on the website, and all must be performance-oriented. That means that there are no old, run-down, entry-level models listed.
The Bikes section on TPC is separated into four main categories: Mountain, Road, Cross/Gravel, and Triathlon.
Once you open any one of these four categories, the bikes listed there look fantastic. You can further filter them by brand, size, wheels, gender, suspension, material, year, condition, and price. Therefore, it's relatively easy to find just what you are looking for.
Each listing includes detailed information about the build and condition of the bike. If there are any damages or scrapes and dents, you will know about it. Photos of all imperfections are always included. At the moment of writing this review, there are 541 bikes listed for sale.
Frames
The frames are also separated into four categories: Mountain, road, cross/gravel, and triathlon.
There is a decent selection of aluminum and carbon frames, and you can even find some titanium and steel listings.
As is the case with bikes, every product contains high-quality photos with lots of details. You can see exactly if there are and where there are any scrapes and scratches on the frames.
You can also find out everything you want to know about the geometry of the frame and make sure that it is the right fit for your needs. At the moment of writing this review, there are 41 frames listed on the website.
Wheels
The wheels section contains a lot more than just wheels. The wheels for sale are separated into two categories: Mountain and Road. But you can also shop for hubs and tires in this section.
To find what you're looking for more easily, you can filter through brands, size, material, axle size, brake and tire type, and more. There is a decent number of both aluminum and carbon fiber wheels listed here.
As far as tires go, you can choose from all tire sizes, including 650b, as well as from different quality brands, such as Bontrager, Michelin, Schwalbe, Continental—you name it!
Components
Apart from the Bikes section, the Components section is possibly our favorite one on the website.
The selection of products is simply staggering. You can buy literally any bike component and bike part that you can think of. The list is long, so we will not include it whole, but to give you an idea, these are some of the products:
Bottom Brackets
Brake Rotors
Stems
Forks
Derailleurs
Hubs
…and a lot more. As is the case with all other sections on the site, all of the components have been inspected by TPC's team and are in working order. Of course, since they are pre-owned there will be some signs of usage, but nothing major.
Accessories
Just having a bike is sometimes not enough. You need to equip it with accessories and extra goodies to make it even better and more practical. That's what the Accessories section on the TPC website is for.
Here, you can find cycling products such as bottle cages, computers, sunglasses, helmets, tools, and many other types of accessories.
Cycling accessories are small items, but they are often quite expensive. Take sunglasses and cycling computers as examples. Therefore, the fact that you can buy them pre-owned means that you can potentially save a lot of money but still get a decent quality.
Apparel
Finally, we get to the apparel, because you can't call yourself a cyclist unless you're wrapped in lycra from top to bottom. At least that's what the pros say. High-quality cycling apparel is usually quite expensive, so it's a good idea to buy pre-owned.
For example, cycling jerseys do not go through a lot of wear and tear, unless you have a fall, so you can find good used ones.
Basically, in this section, you can find tops, bottoms, protective gear for mountain biking, and even some chamois creme. Because nobody likes chafing.
What Brands are Available on The Pro's Closet?
As we have mentioned once above, The Pro's Closet does not accept bikes with an original MSRP price lower than $1,500. That means that only quality brands are included on the website. You will not find any cheaply made bikes in their offering.
The brand list is quite long and includes more than 200 brands. Some of the high-profile ones that you can by bikes and parts of are:
Scott, Zipp, Shimano, Brooks, SRAM, etc
But there are so many more! These are all brands that have proved their reliability and trustworthiness time and again and that customers love and have been using for years.
If you're selling, this also means that you can easily list your item by choosing the brand that made it and reach potential buyers in no time.
Inspection & Servicing Process
Any bike that you intend to sell through TPC or buy through them first needs to go through a rigorous inspection process. The same goes for all components, parts, and apparel.
The Pro's Closet's mechanics and experts analyze each bike and each product.
They take into consideration:
Age
Quality of build
Condition
Wear and tear
Structural damage
Upgrades
etc..
Basically, anything that can influence the quality of the ride, and the price of the product is taken into consideration.
When it comes to the type of inspection and the type of guarantees they give, there are two types of bikes on sale: Pre-Owned and Certified Pre-Owned. Pre-Owned bikes come with a 30-day free return, professional inspection, and standard tune and service.
Certified Pre-Owned bikes come with all that, plus professional tune and service, discounts of upgrades and accessories, inspection reports, and guaranteed buyback.
So, taking into account everything that you get, it pays off to go for Certified Pre-Owned. Every Certified Pre-Owned bike goes through the full 141-point inspection, some of which include frame integrity, an inspection of every component, and the inspection of suspension and controls.

The professional service includes pulling out the drivetrain and cleaning it, replacing worn parts, bleeding the brakes, truing the wheels, and more. Therefore, the bike you buy at TPC will be ready to ride when it arrives.
However, even if you just go for Pre-Owned, you are still guaranteed to get a fantastic deal and a bike that is structurally and mechanically in good condition.
Guaranteed Buyback
The Guaranteed Buyback offer is what really sets The Pro's Closet apart from other shops out there. As fellow cyclists, we know how good of a feeling it is to replace your bike and get a new addition to your collection. TPC knows it as well.
Because of that, they offer a guaranteed buyback of all of their Certified Pre-Owned bikes, within 18 months from purchase. The price will be adjusted on a monthly basis and you'll be able to see the estimate on your profile on the website.
In order for TPC to accept the buyback, the bike must not have sustained any significant damage to the frame and the components. Scrapes and scratches are ok, but dents and cracks are not.
In case you have changed any parts or components, that will be taken into account when the buyback price is estimated. That goes both for upgrades and downgrades.
After the bike is inspected by the team at TPC, you can choose to receive your payment in-store credit and buy a new bike on the website or in cash, and do with it as you please.
In our opinion, the buyback prices are pretty fair, and you will get a good value out of your bike. Here's an example of buyback value posted on TPC's website:
Shipping & Delivery
The Pro's Closet is pretty efficient when it comes to shipping your orders. Once you order a bike or any other item, they will strive to process your order within 1 business day and ship the item to you immediately.
At the moment, they only ship to the 50 United States. Unfortunately, international shipping is not available, but we hope that will change in the future.
If you live in Colorado, you can also choose the "Local Pick Up" option and pick up your order personally at their warehouse in Boulder, Colorado.
If you're selling your bike or any other cycling item and you're shipping it to TPC, the shipping costs will be paid by them. However, you should make sure to pack your bike and other items securely. In case they get damaged during shipping, TPC will not take responsibility for it and might end up returning the item back to you.
User Experience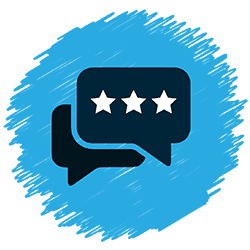 We've told you everything you need to know about The Pro's Closet. You know what you can buy, what you can sell, what options you have, and what to expect. However, what do the riders who used TPC's services have to say about it?
We did some research on popular cycling forums, asked some questions, and received lots of answers. We have to say that the majority of the answers we received were positive.
The users claimed that they were happy with the prices they got and that the quotes were fair. Moreover, most of them were satisfied with the speed of service, especially compared to selling your bike on your own. Overall, they seem quite easy to deal with.
Of course, there were some negative ones as well. But the overall impression seems good.
Some negative comments mentioned that they were not happy with the quotes they received and that they were much lower than the field value. However, we don't know what the condition of those items was and what the quality of the photos TPC received was. After all – in the trade-in business the trader has to get the largest profit, so it's understood.
In general, considering the experience these users have, it seems that they are good to do business with.
FAQ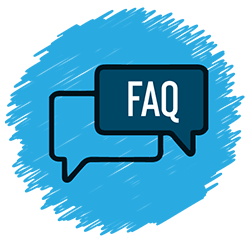 Here are some of the most common questions we frequently get asked by our readers.
1. Is it safe to buy a bike from The Pro's Closet?
Yes, it is completely safe to buy a bike or any other cycling item from The Pro's Closet. All bikes and gear go through rigorous testing and inspection before they are put up for sale.
Therefore, you can rest assured that you will always get the quality that was advertised.
2. What types of bikes does TPC sell?
The bikes sold on the site are no more than 5 years old and their original MSRP is not lower than $1,500.
The Pro's Closet sells only performance-oriented:
Mountain
Road
CX/Gravel
Triathlon bikes
3. Do they accept returns?
Yes, The Pro's Closet accepts returns within 30 days from purchase. If the return is valid, you will get a full refund in-store credit.
4. Can I sell my old bike through them?
Yes, you can. However, your bike needs to be a maximum of 5 years old and needs to be in good condition structurally, mechanically, and aesthetically.
5. What are TPC's shipping rules?
TPC offers free shipping to all 50 United States. International shipping is not supported at the moment. When you sell an item and ship it to them, TPC will pay the shipping fee.
6. What does Certified Pre-Owned stand for?
Certified Pre-Owned bikes fall into the premium offer on TPC. These bikes come with guaranteed buyback option within 18 months from purchase, as well as some other handy perks.
7. How will I receive my payment from TPC?
You can receive your payment as a store credit, as cash, or as a trade-up in one of their local bike shop partners.
8. Can I test ride a bike before I buy it?
Unfortunately, you cannot test ride bikes before you buy them from The Pro's Closet. However, you can receive personal guidance from a TPC employee to ensure that the bike will fit you well.
9. How much assembly is required?
Bikes come to your door almost fully assembled. Only the handlebars, front wheel, and seat post will be removed. Therefore, putting the bike together will take several minutes even if you are not experienced.
10. Are upgrades taken into account in the offer?
Yes, any upgrades and downgrades are taken into account when TPC gives you a quote on your bike. The price will be adjusted accordingly in case you added some more expensive or cheaper parts.