The term 'Orbea' is derived from the family name of two Spanish brothers who started the company.
But what else? Let's cover it in this Orbea bikes review below…
Initially, the Orbea brothers specialized in selling the guns. They intended to continue selling handguns but the company transformed into a bike manufacturer and it was not long before they created the renowned brand.
According to the company's philosophy, anyone riding it is termed as a real warrior.
The company is responsible for the engineering and manufacture of bicycles such as road, mountain, triathlon, and street bikes. The modern bikes may fool you into thinking that it is a new company but that could not be further from the truth because this is one of the oldest bike companies in the market.
Since it is a very big manufacturer of mountain bikes and other accessories, it has also managed to acquire brands such as Zeus and Veneto. Together, they have managed to become the 2nd largest bicycle producers in France. Other buyers of these bikes come from nations like the US, Australia, and South Africa.
According to the leading export manager, Maria Retegi, the company makes annual sales of about 200,000 bicycles. The return on investment is placed at about 33 million Euros.
Today, the Cooperative Movement (which Orbea is a part of) has managed to use services from over 180 designers. It has merged with another organization to form a cumulative association known as Mondragon. From it, you can borrow as much as 15,000 Euros. Customers can access them directly using phone and fax numbers.
Alternatively, they can email them using their specific URL addresses. It may not be the biggest bicycle seller, but with 60 target destination countries, a lot of impact has definitely been felt.
---
From 1840…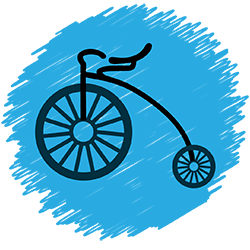 Orbea Bikes Company traces its roots back in 1840 when handguns were quite popular.
The end of World War 1 marked the end of guns and as a result, this caused a slump in the handguns market.
By 1930, the company saw the need to abandon its old hustle by engaging in the manufacture of pioneer bicycles and sponsoring its self-made team.
The factory was also responsible for the manufacture of prams. Since then, it has become the biggest cycle and parts seller in Spain and Portugal with Mallabia as its main headquarter.
Over the years, its workers decided to form an association thus transforming Orbea a cooperative company. Eventually, the management also decided to relocate the company's original headquarters to Eibar, which is just a few kilometers away.
---
Sponsorships
For a long time, the company has been sponsoring its own team.
Previously, it has also supported other pro teams by donating bikes; some of these teams include Euskaltel-Euskadi and the Herring Gas team.
Customer Reviews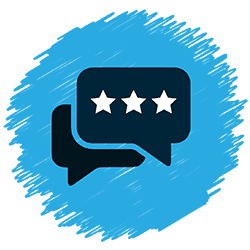 Most customers that presented their views on the internet argued that these bikes are very powerful. Orbea says that their bikes' tight steering offers a remarkable response to give you more stability.
They recommend these particular brands for experienced riders and not beginners. Below are some of the opinions of the consumers of the bikes we found from Orbea bike reviews.
Turbokirbo (a recreational rider) had this to say about the Orbea Orca:
"Well, I just got this bike yesterday, put it together and took it for a short test ride. Then I went out today on a balmy February Sunday with a normal group ride.

We put it 30miles at a hot pace. Wow, I feel energized on this fine machine…the Orca was quick and responsive all day when you stepped on the pedals. Climbing and descending were also a pleasure."
Crickey said this about the Orbea Avant road bike, "Beautifully designed bike that performs as well as it looks. It's perfect for people with £4500 to spend on one bike, which isn't really 'a lot' if you're looking for value.
It does have great features but it's very expensive. I know it's an aspirational thing at the moment, but that's a lot of money to spend on a bike if you're a normal guy."
---
Models
The company specializes in making bicycles and accessories including racer bikes, mountain bikes, women bikes, trekking bikes, triathlon bikes, electric bikes, kids' bikes, and road bikes.
The most common design occurs under the name of Orca. It is a refurbished type of Avant. Others include; the Ordu and Terra series.
With the rise in demand for aero versions of Orca, Orbea has seen the need to come up with one. Since the company has been in existence for quite a while, it has managed to come up with lighter, stiffer, and more aerodynamic bike versions.
Assembly
Orbea has its own online shop where you can purchase their bikes. It is cheaper to assemble the parts yourself if you the technical skill.
If you have no idea how the assembly is done then it is best to approach a mechanic in a nearby bike shop; he'll assemble your bike at a relatively small fee.
Another great way to handle this issue is to order an assembled bike from Amazon.
Orbea Mountain Bikes
Orbea mountain bikes are manufactured with the intention of dealing with bumps, climbs, descents, plains and flat surfaces.
Enduro MTB is light in weight and has a stiffer frame to promote stability for any rider. This time, they decided to create a bicycle with wider handlebars to give more steering control to the user.
One of their top bikes is the 2017 Orbea Oiz which costs $8,000. It comes serviced and tuned.
Orbea Road Bikes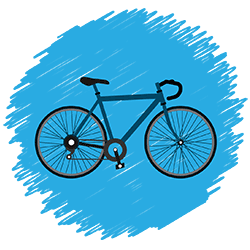 The Orbea road bikes have fought stiff competition to become some of the best road bikes of all time. They keep getting lighter, stiffer, and faster.
These bikes have great handling and impeccable brakes thus ensuring that the rider enjoys a reliable and comfortable ride.
The Orbea Orca road bike goes for $5,500.  This road bike comes fresh with brand new Shimano's new hydraulic disc brakes; it is a capable endurance road bike that offers a lot of speed.
The Avant is an awesome performer that also offers versatility.
---
Where To Buy Orbea Bikes?
JensonUSA offers a nice selection of Orbea bikes online.
---
You might also like..