Overview of the newest addition to Rad Power Bikes – the RadMission 1
Aimed at those looking to make quick and nippy commuter journeys rather than carrying heavy loads or making deliveries – the RadMission 1 from Rad Power Bikes is not just your typical electric commuter bike.
The single-speed bike has a sporty mountain bike design with treaded tires, flat handlebars, and a lightweight frame. The brand new product is one of the cheapest and lightest e-bikes available from Rad Power Bikes.
---
Take $200 off when buying two Rad Mission bikes. Coupon Code: TwoMissions 
---
Single-speed / 27.5″ – 650b wheels / 500W / Weight: 48lb / 20-45+ mile range / Max capacity: 275lbs
MSRP $1,099
---
Latest and most affordable electric bike by Rad Power Bikes
Just under a thousand dollars, the bike is well-equipped with essential components and set-up for everyday commutes.
---
RadMission 1 Review
The RadMission 1 is a powerful e-bike with a 500W motor to give you that extra boost on uphills or over long distances. The motor is controlled from a simple twist-grip throttle on the handlebar, with all details displayed by an accompanying LED control panel. Riders can also activate the integrated rear lights from the control panel for safer cycling at night or in bad weather.
Battery
Samsung 35e Lithium NMC 18650
48V 10.5Ah 504Wh (Weight: 7lb)
Range: 25-45+ miles
Half – Twist Grip Throttle
12-magnet cadence sensing, crank mounted pedal-assist
Gearing
It's ideal for commuters who want to get to work and back or pop around to the shops or friends without breaking into a sweat. The single-speed drivetrain is easy enough to pedal on flat roads, thereby reserving battery power for the hills. With pedal-assistance, a rider can cover up to 45 miles on a single charge of the 45V removable battery pack. If it does run out of power while riding, simply cycle to a destination with electricity to charge it.
Gearing – Single speed, 16-50 tooth
Flywheel – 16 tooth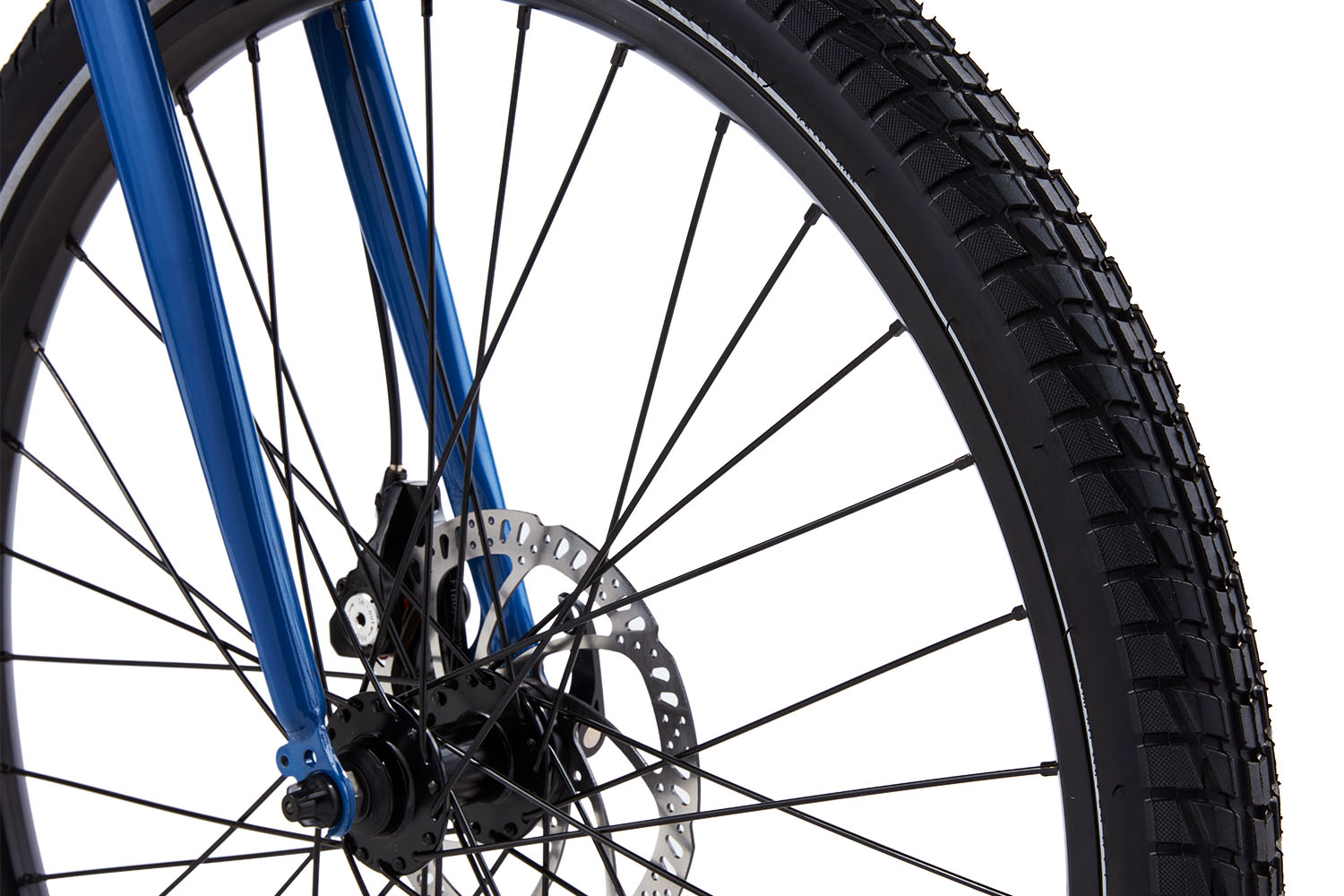 Wheels, Tires & Brakes
The 27.5″ wheels and medium-sized Kenda puncture-resistant tires are ideal for fast urban cycling along country roads or city streets. However, they also work well on offroad dirt tracks through parks and fields if you're the kind who likes to take shortcuts. They grip well on almost any solid surface and the Tektro mechanical disc brakes will have no trouble stopping the bike almost instantly, even in wet weather.
27.5″ double-wall, 36 hole aluminum rims
Tektro

hydraulic

disc brakes, 180mm rotors front & rear
Tires –

27.5″ x 1.95″

Kenda Contact – Especially made for eBikes. Equipped with reflective sidewall and K-Shield puncture resistant liners. The narrowest tires at RadPower Bikes for fastest riding.
Electronics
Headlight – 40lumen. 230ft distance. Can be seen from 2+ miles away
Integrated brake light – automatic activation when
Water-resistant connectors and wiring harness
Frame & Fork
The RadMission 1 is built on a 6061 aluminum frame with a rigid steel fork and mounts to attach a luggage rack and fenders. It comes in a standard 'high-step' model for tall riders (5'10" up) plus a mid-step model with a 28" standover height for shorter riders (5'2" up). 
6061 aluminum. Semi-integrated 1-1/8″ straight steerer headset
Rigid steel fork
---
Rad Power Bikes Frame Size Recommendation
High-step frame –  31" standover – Great for riders between 5'10" – 6'5" / 178cm – 196cm
Mid-step frame – 28" standover –  Great for riders between 5'2" – 6'2" / 158 – 188cm
---
RadMission 1 Accessories
Sold separately
Although the RadMission 1 is ready-to-ride out of the box, there's plenty of customization that can be done in and around the bike. All of the accessories down below are compatible, if not specially designed for the RadMission 1. There's
Kickstand
Fenders
Racks – Front, Rear
Grips
Pannier Bags
Pedals
---
To Sum Up
PROS
Rad Power Bikes' newly designed 504Wh battery pack is 7lbs (3.1kg) lighter than previous batteries, which takes a significant load off the entire bicycle's weight. Now, at only 50lbs (22kg), the RadMission 1 is far easier to carry up staircases or into buildings than other e-bikes.
The bike is currently on sale at the incredible introductory price of $999 – cheaper than almost any e-bike on the market! While there are a few other cheap lightweight e-bikes on the market, few have the same power and range as the RadMission 1.
Simplicity
Unbeatable value
Made by a super-strong electric bike brand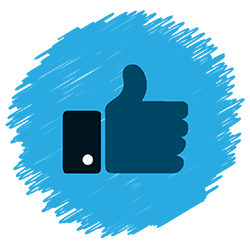 ---
CONS
The 500W motor on the RadMission 1 is smaller than Rad Power Bike's typical 750W motor so the bike does have slightly less power. To help reduce weight and cost, the battery is also smaller but with the reduced power, it can cover approximately the same distance on one charge.
Due to the smaller lightweight frame and reduced power, the RadMission 1 can't carry passengers or large luggage like some of Rad Power's other bikes. Also, with only a single-speed drivetrain, it may be difficult to cycle uphill at times when the battery has died.
Another considerable downside might be the estimated delivery time, which can turn some potential buyers off who need a bike right away.
---
Related
---