Best Black Friday Bike Deals of 2023: Bikes, Gear, Accessories, Clothing, and More!
It is finally that time of the year again! Black Friday is just around the corner, which means the year's biggest discounts are coming—it's the best time to make big cycling-related purchases and save.
Whether you're interested in buying a new bicycle at a discount or upgrading your components, clothing, or accessories, we'll do our best to keep this post updated with the best Black Friday Bike Deals of 2023.
Below, you can find some of the best deals we managed to find online, including savings of 50% and more!
To help you navigate the large number of deals we've assembled below, we've split the list into several categories and created jump links to help you quickly get to the deals that interest you the most:
---
---
Black Friday bicycle deals attract many riders with the opportunity to save big by waiting for the right moment. Right now, you can get the best bang for the buck, and we are lucky enough to advertise some of the most trusted online retailers we've partnered with.
We'll update the list daily, so make sure to bookmark this page, and you won't miss the deals you've been waiting for the entire year!
---
E-Bike Black Friday Deals
There are some really great electric bike deals online, including…
---
Buzz Electric Bikes — 20% Off Everything
Buzz is a brand known for its affordable yet high-quality electric bikes that have become even more affordable thanks to generous Black Friday bike deals from this brand.
You can get 20% Off the entire lineup with code BUZZFRIDAY20 and save big on models like Cerana, Centris, and Cerana Trike.
---
Specialized E-Bikes Black Friday Sale – Save up to 50%
+ Up to 60% Off Select Gear!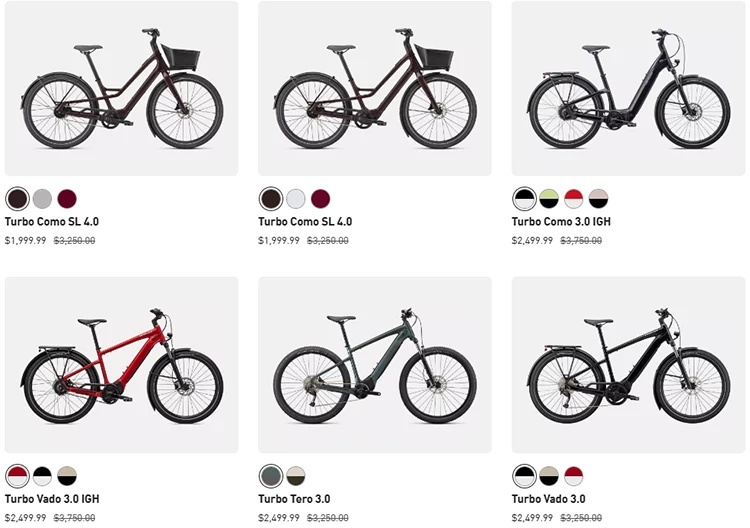 Specialized makes high-quality electric bikes with powerful electronics and premium components and features. Unfortunately, they're outside of most riders' budgets who need to settle for lower-quality direct-to-consumer brands. This Black Friday, you have a chance to get a Specialized e-bike with up to 50% off and get a big-brand bike for cheap.
---
Aventon Soltera — $1,399 $999 (SAVE $400)
Aventon Soltera is a simple, stylish, and powerful single-speed e-bike you can use for commuting, daily riding, or just riding for fun. Aventon makes affordable electric bicycles, but the Soltera is now even cheaper, allowing you to save an additional $400.
---
Ride1UP Prodigy — $2,295 $1,895 (SAVE $400)
Direct-to-consumer e-bike brand is starting its Black Friday bike deals early this year with a $400 discount on one of its top models, the Prodigy. This sleek urban electric bike has an impressive 4.8/5-star rating from over 150 customers.
This eBike Black Friday deal is available on the step-through and step-over frames without front suspension!
---
Rad Power Bikes' Black Friday Mega Sale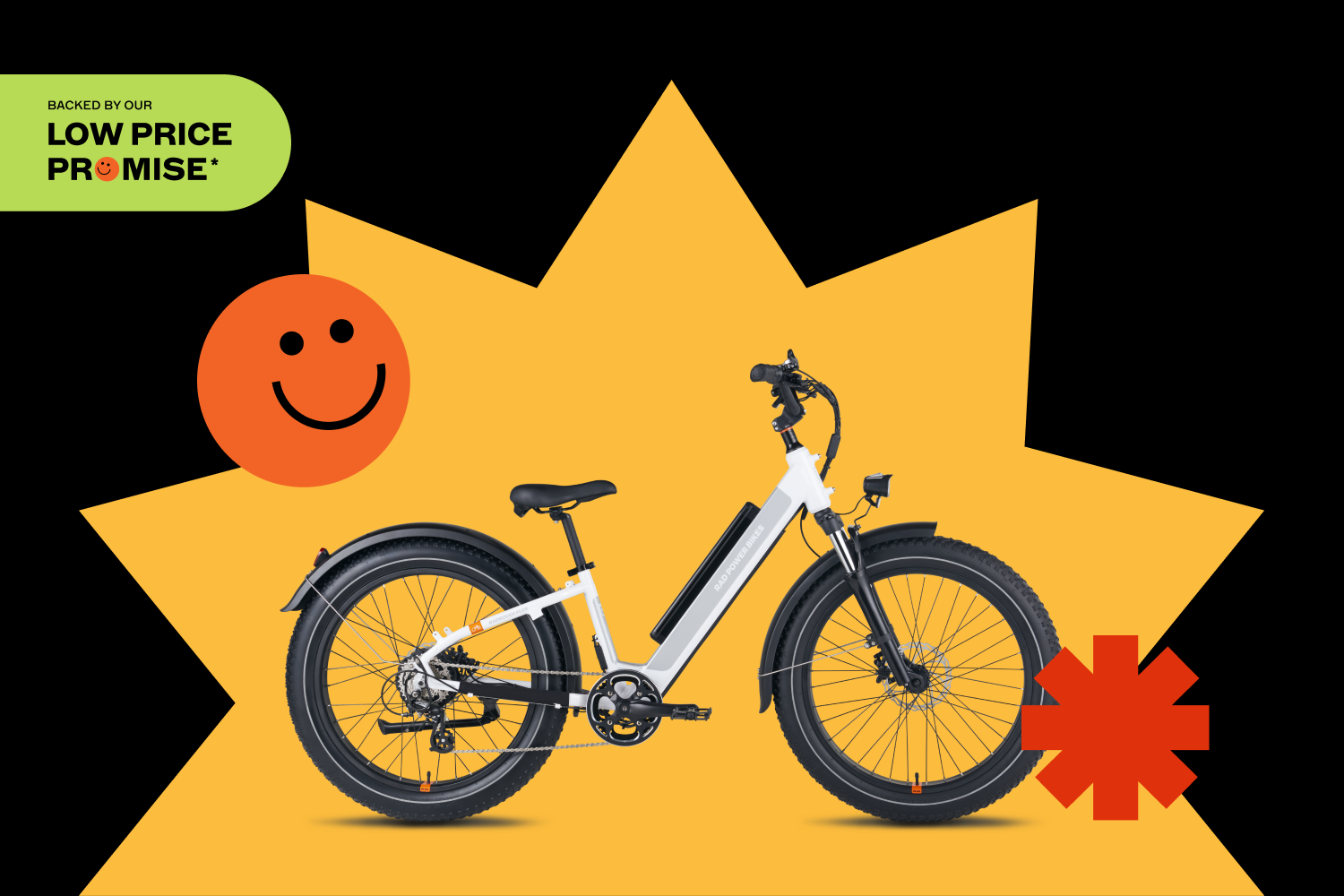 Save up to $1,200 on one of Rad Power Bikes' most popular models. The company's generous Black Friday deals come in the form of a direct discount on almost all of their bikes that range anywhere between $50 and $1,200!
Rad Power Bikes offers some of the best value on the market before this year's Black Friday sale, so this hefty discount is even more impressive.
---
Niner RIP e9 3-Star — $6,699 $4,299.94 (Save 36%)
The Niner RIP e9 is a seriously capable electric mountain bike on a serious Black Friday discount this year. Jenson USA offers it with a 30% discount that lets you save around $2,000!
This bike boasts a 6061 aluminum frame with a Bosch Gen4 Performance Line CX motor, RockShox and Fox front and rear suspension, SRAM SX Eagle gearing, and versatile 29″ wheels and tires, among other things.
---
Black Friday Mountain Bike Deals
---
Specialized Rockhopper Elite 27.5 — $1,150 $920 (SAVE $230)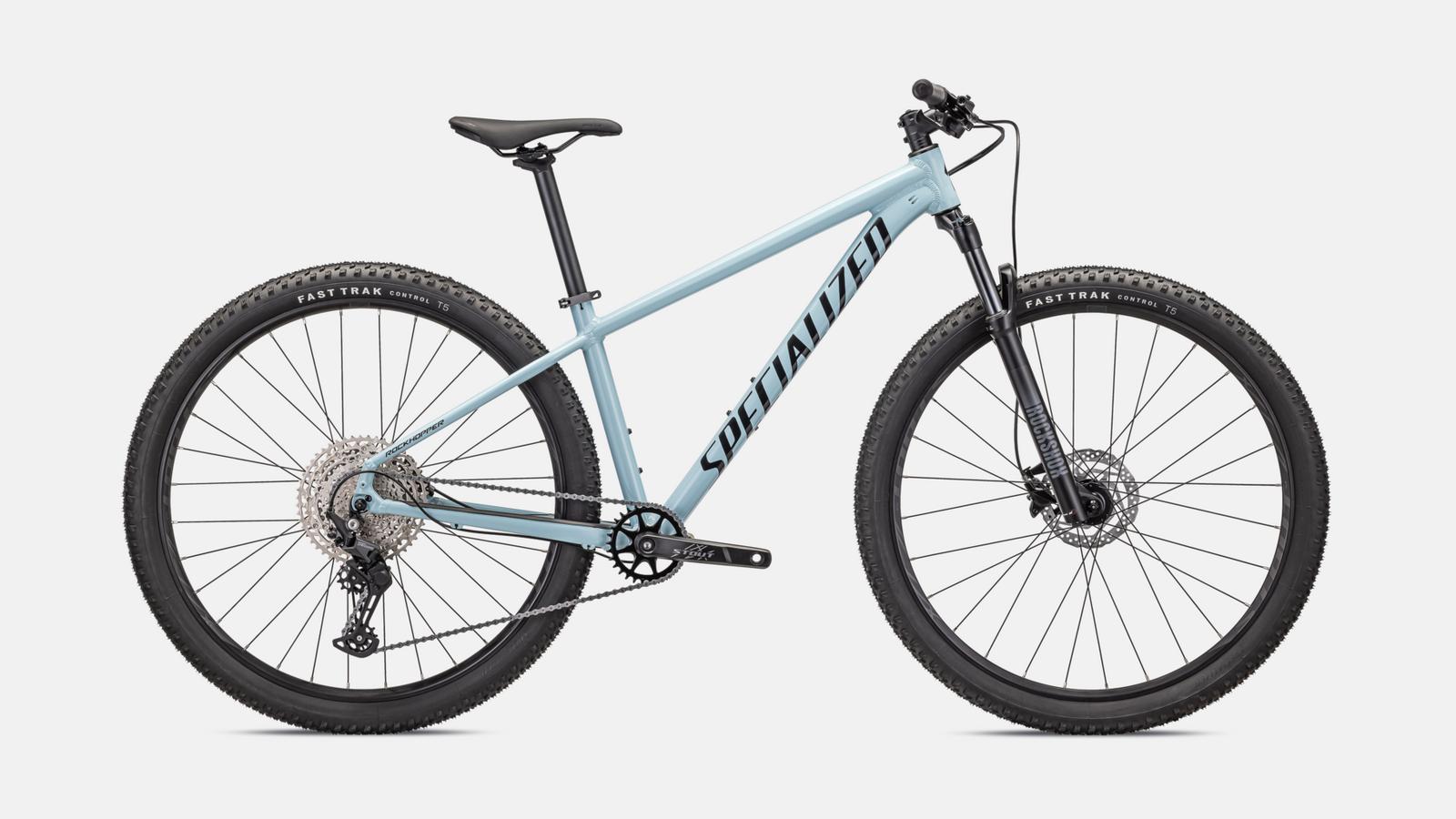 The Specialized Rockhopper Elite is a high-quality starter mountain bike with nimble 27.5″ wheels, hydraulic disc brakes, and a modern Shimano Deore 1×11-speed drivetrain.
If you want to learn the ropes of mountain biking or upgrade from a cheap and low-quality MTB to a better model, the Rockhopper Elite 27.5 is the right Black Friday deal for you.
---
Aventon Aventure — $1,999 $1,599 (SAVE $400)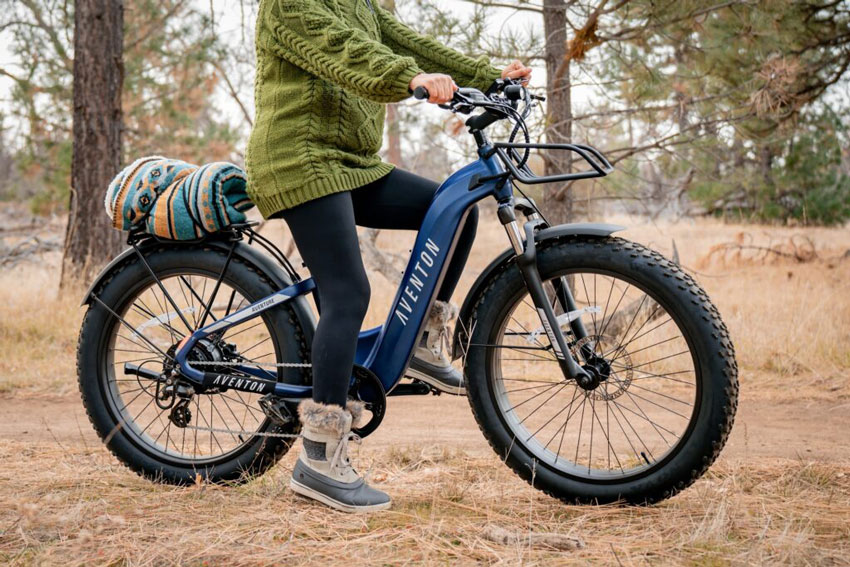 Aventon is an up-and-rising e-bike brand that makes attractive and quality electric bikes that come at an affordable price.
Their Aventure model is intended for off-road adventuring, as its name implies, and this year you have a chance to get it with a $400 discount.
---
Alchemy Arktos MTBs — 25% OFF
Alchemy makes breathtaking boutique mountain bikes that are usually too expensive for most average riders. However, this Black Friday, you have a chance to ride away with one of their Aktos mountain bikes thanks to a 25% discount!
Check out their selection and choose one of the XC, Trail, and Enduro models.
---
Revel Rail XT — $7,099 $5,679.20 (SAVE 20%)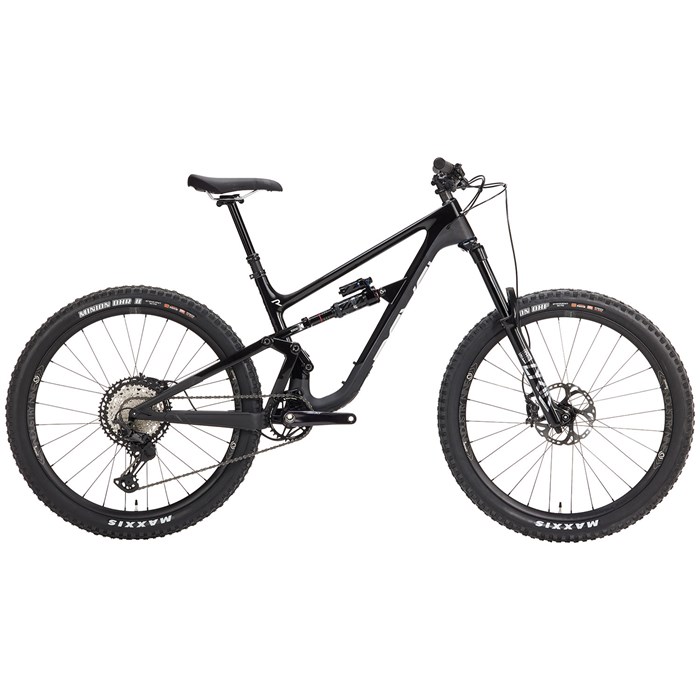 Evo is offering the Revel Rail XT on its bike Black Friday deals, giving customers a chance to save 20% ($1420) on a carbon enduro mountain bike. This race-ready machine can help you take your enduro riding to the next level.
The Revel Rail is available on sale in two different color options with sizes from Medium to XL remaining.
---
Black Friday Road and Gravel Bike Deals
---
Tommaso Imola — $900 $700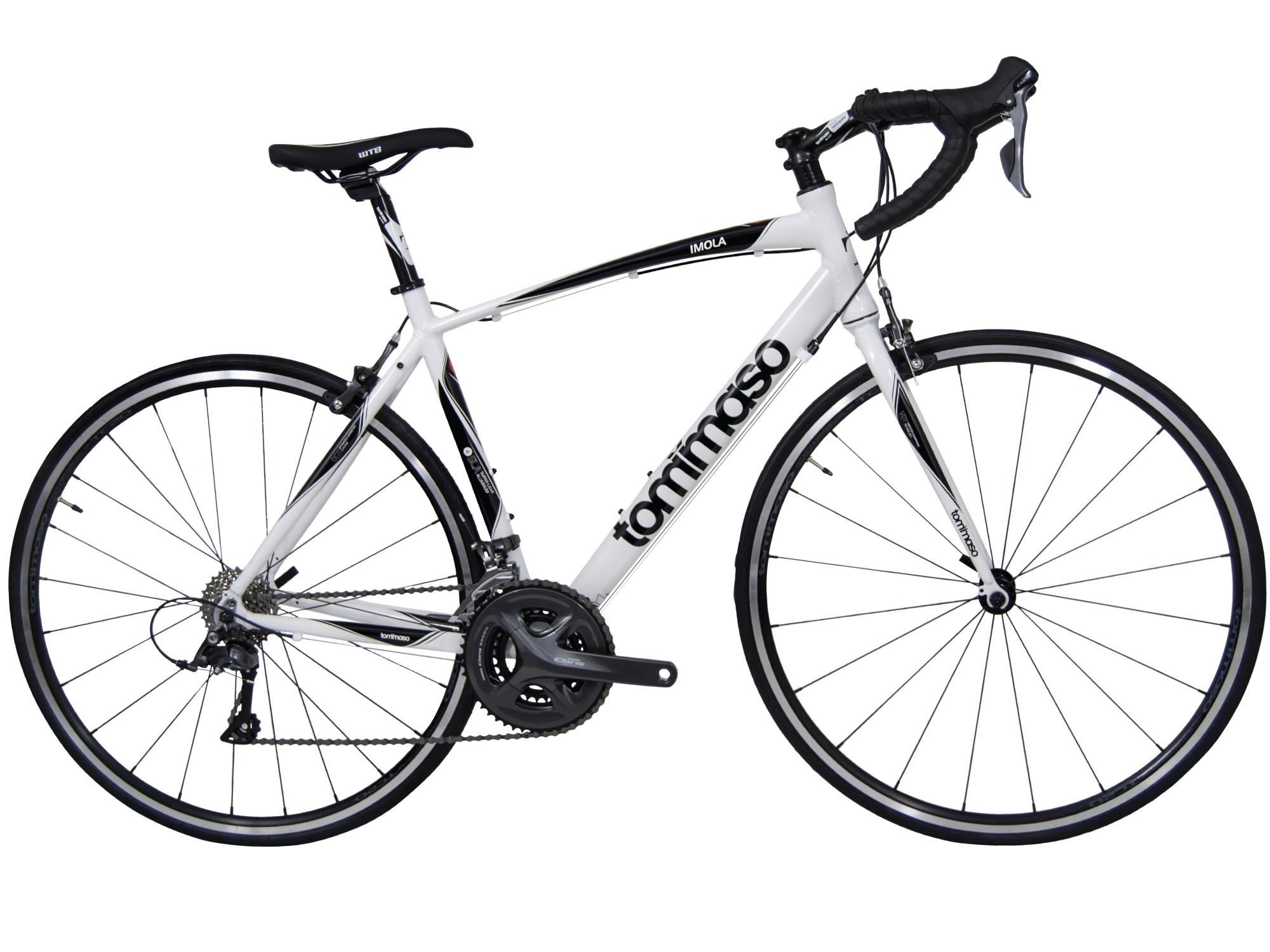 If you're looking to upgrade from a sluggish hybrid bike because you spend all of your time on paved roads, the Tommaso Imola is the perfect entry-level model.
This road bike keeps things simple but features tried and true Shimano derailleurs, caliper brakes, and comfortable endurance geometry.
---
Rondo RUUT ST2 — $2,599.99 $1,599.95 (SAVE 38%)
Rondo is a lesser-known brand specializing in gravel and all-road bikes. The Ruut ST2 is a steel-framed bike that blends cyclo-cross and gravel geometries for a bike that can go fast but is comfortable for long-distance riding with a loaded frame.
Mike's Bike has a 23% ($600) discount as one of the bikes for sale on Black Friday, and it's available in sizes Small to XL in the Sharkskin/Black finish.
---
Niner RLT 9 RDO — $6,900 $4,099.94 (SAVE 41%)
Niner is a well-known brand in the gravel and adventure niche. Their RLT 9 RDO model is a high-end carbon adventure bike ideal for gravel racing and bikepacking adventures. It comes with lots of mounting points, so you can easily carry different combinations of frame bags and gear.
Jenson USA is offering it with a hefty 41% discount for this year's Black Friday, so get it and save $2,800!
---
Black Friday Urban and Commuter Bike Deals
---
Huffy Bikes Black Friday Deal — 20% OFF Sitewide
Huffy Bikes offers an incredible selection of analog and electric urban and mountain bikes for men, women, seniors, and kids. Most of their models are affordable in the first place, but during this Black Friday Huffy has a sitewide 20% discount, which translates into significant savings.
---
---
Black Friday Exercise Bike Deals
---
Yosuda Pro Magnetic Exercise Bike
Maintain your fitness throughout the winter from the comfort of your own home with the Yosuda Pro Magnetic Exercise Bike. This indoor bike is fully adjustable to help you find the perfect fit and comes with a computer that tracks your ride metrics so you can track your progress. Get a whopping 49% off on Amazon as part of its Black Friday 2023 deals.
---
Yosuda Indoor Stationary Cycling Bike — $370 $234 (SAVE $136)
There's no reason to fall out of shape every year when the winter comes and the good days are few and far between. An indoor stationary exercise bike, like this magnetic model from Yosuda, is all you need to keep cycling no matter the weather and temperatures outside.
Yosuda is one of the best-known names on the market for exercise bikes, so you know you're buying a good-quality product.
---
---
Black Friday Bike Components Deals
---
SRAM GX Eagle AXS Upgrade Kit — $633 $505.95 (Save 20%)
SRAM's GX Eagle AXS groupset is your cheapest way into electric drivetrains and buttery smooth gear shifts.
This upgrade kit is intended for those who already run SRAM's Eagle components, which means that you don't have to splurge on a drivetrain that you already have, but upgrade just the necessary components and go electric with minimal expenses.
---
RockShox Reverb Stealth Internal Dropper Post — $470.99 $263.96 (SAVE 44%)
RockShox's Reverb Stealth dropper post is one of the most popular on the market, and the 125mm version is available at Mike's Bikes with a 30% discount, saving you $140.
This dropper is known for its reliability, remote operation, and adjustable return speed. Don't miss out if you want to improve the performance of your mountain bike!
---
Specialized Phenom Expert with Mimic (Women's) — $159.99 $88.77 (SAVE 45%)
Mike's Bikes has tons of Black Friday deals on bikes and components, and this high-performance Specialized saddle gets a 45% discount as part of the sale. The Phenom Expert uses Mimic technology to reduce pressure on soft tissue and Body Geometry design for unbeatable comfort.
Don't miss out on the final 168mm models and save yourself almost $75.
---
Black Friday Bike Gear and Accessories Deals
---
Bell Right Up 350 3-Bicycle Platform Hitch Rack
The Bell Right Up 350 is a heavy-duty platform hitch bike rack that can carry up to three bikes at a time. It's suitable for 12″ to 29″ wheel sizes and tire width of up to 3 inches, so you can carry anything except for fat bikes.
If you want to go on long-distance adventures and ride your bike in new areas, this is the right Black Friday bike deal for you!
---
SRAM RED / Force Power Meter Spider — $483 $385.95 (Save 20%)
Are you looking for the best and most efficient way to increase your gains on the bike? Investing in a power meter will get you the best bang for the buck as it allows you to do structured training and track your progress in the long run.
---
Wahoo ELEMNT Roam Bundle — $399.99 $299.95 (Save 25%)
The Wahoo ELEMNT Road is one of the industry's leading bike computers, and this bundle comes with a heart rate monitor and speed and cadence sensors included. The GPS computer has a navigation system and records all your metrics allowing you to view them while you ride on the clear 2.7″ color screen.
Mike's Bikes included this package at a $100 discount for its Black Friday bike sales.
---
Thule Yepp Maxi Child Seat — $230 $182.95 (Save 20%)
Cycling with young children on board is a great bonding activity for parents and children. Thule's bike seats for children are some of the best on the market.
Mike's Bikes are giving you the opportunity to save 30% on the Yepp Maxi seat this Black Friday. This comfy seat is suitable for kids nine months to six years old, weighing up to 48.5lbs.
---
Saris Bones Trunk Bike Rack
Lightweight trunk bike racks like the 11lb Saris Bones are the best for the convenience of setup and ease of take-down and storage when not in use. This sturdy US-made rack can hold up to three 35lb bikes and fits a wide variety of vehicle shapes.
---
Black Friday Clothing, Shoes, and Helmets
---
POC Ventral Air Spin Helmet — $250 $124.77 (Save 50%)
POC is a leading manufacturer of bicycle helmets with proprietary impact reduction technology called SPIN. Their Ventral Air helmet features this technology, excellent ventilation, and a lightweight, comfortable fit.
Get 30% off ($75 savings) on this premium helmet at Mike's Bikes for Black Friday 2023. The orange helmet pictured is available in size Small, and the grey version remains in size Large.
---
Specialized Race Series Rain Jacket — $349.99 $199.77 (SAVE 43%)
The Specialized Race Series rain jacket is claimed to be the most breathable waterproof jacket on the market, thanks to proprietary Polartec Neoshell fabric.
So any winter cycling enthusiast can take advantage of elite-level technology for a fraction of the price thanks to the 43% ($150) savings on Mike's Bikes. Hurry, though, because only size Small remains.
---
Black Friday 2023 Frequently Asked Questions
What is a Black Friday?
Black Friday is the name given to the day after Thanksgiving. Traditionally, it has been the unofficial start of the Christmas shopping season. Almost all retailers offer discounts on a selection of or all of the products they sell. Black Friday discounts are typically the highest you'll see all year.
When is Black Friday 2023?
Black Friday 2023 is on the 24th of November. However, most retailers begin adding discounts in the week or days leading up to Black Friday. Therefore, you can begin seeing Black Friday bike deals as early as the end of October and the beginning of November. However, the biggest discounts appear in the week preceding Black Friday and the weekend before Cyber Monday.
Do bikes go on sale on Black Friday?
Yes, bikes go on sale on Black Friday. Large bike retailers offer impressive deals of up to 50% on bikes. These deals are found online and in-store. In addition, some retailers put their bikes on sale in the days leading up to Black Friday, so keep an eye out.