Editor choice
Black Friday & Cyber Monday Bike Deals 2019

We – love – Black – Friday! We – love – Cyber – Monday!
It's the ideal time to get the best cycling deals and upgrade your gear. Here's all you need to know about and expect from the best shopping event of the year!
Cycling is known to be an expensive hobby, but it does not have to be so. If you pay attention to discounts and bomber deals, you can get twice as many cycling items with the same amount money. Black Friday is the perfect example. It's the best time of the year to shop for bikes, gear, cycling computers, apparel, parts, and more with a price tag that's 50% off (or more) than usual.
At first, Black Friday was only a thing in the USA; but today it is a global shopping event thanks to the Internet. Online shops worldwide race to advertise the lowest discounts and the best deals, whereas cyclists flock to make the most out of them.
Here's everything you can expect during Black Friday 2019, including what discounts to expect, where to shop, what the best deals are, and a lot more! Have a good shopping spree!
Where To Shop?
*Cyber Monday Only
Where To Shop For Deals?
Here's our selection of merchants who offer bikes on Black Friday & Cyber Monday. Sorted by % OFF.
REI (Cyber Monday Only!)
---
Co-Op Cycles Kids Bikes 20% OFF
---
Thule T2 Pro XT $479.89  $599.95
---
Garmin Edge 130 Bike GPS $149.99 $200
---
Backcountry
---
Giordana Arts Sleeveless Jersey – Women's $14.95 $89.95
---
Bern FL-1 Helmet $39.99  $119.99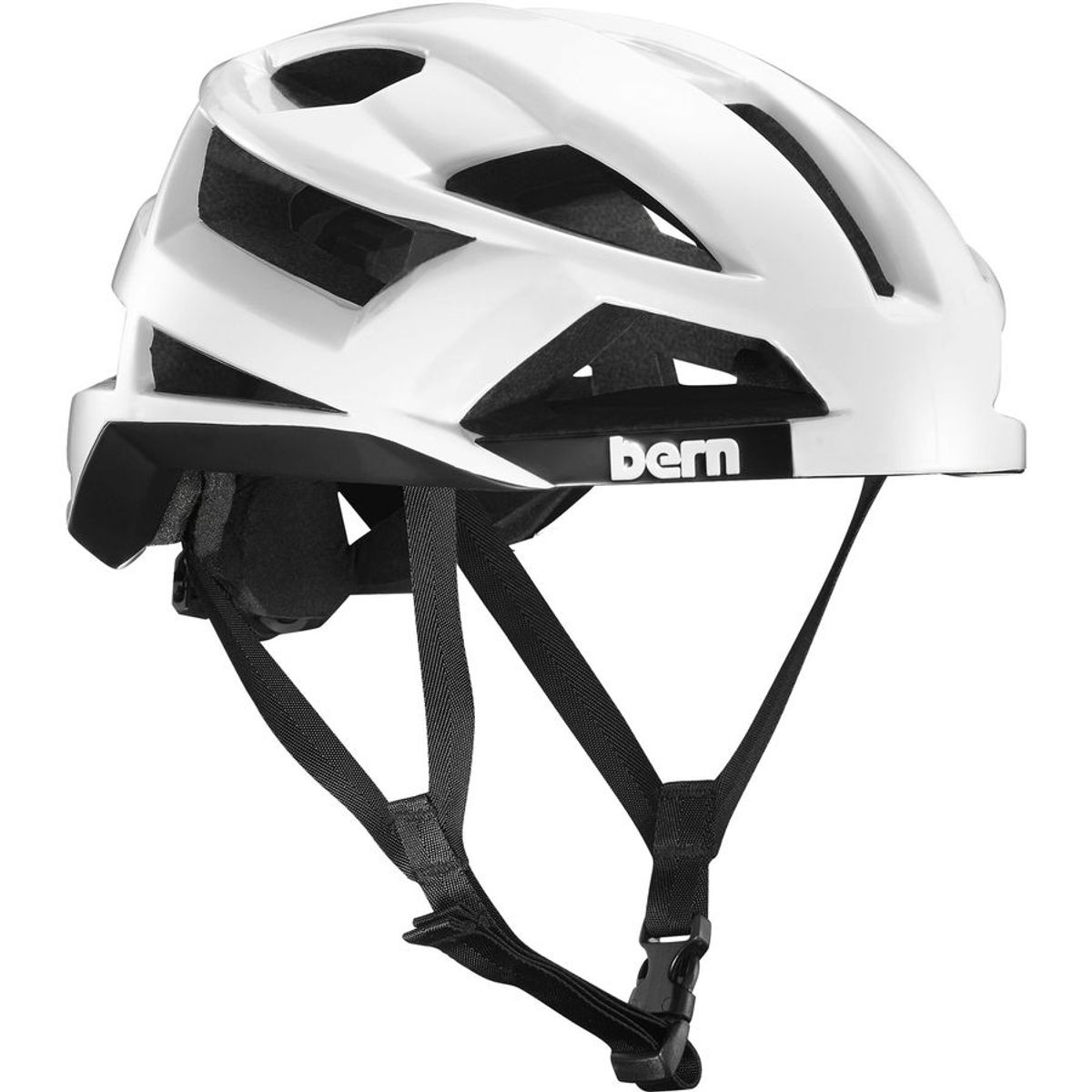 ---
e*thirteen components TRS Wheel – 29in $110 $325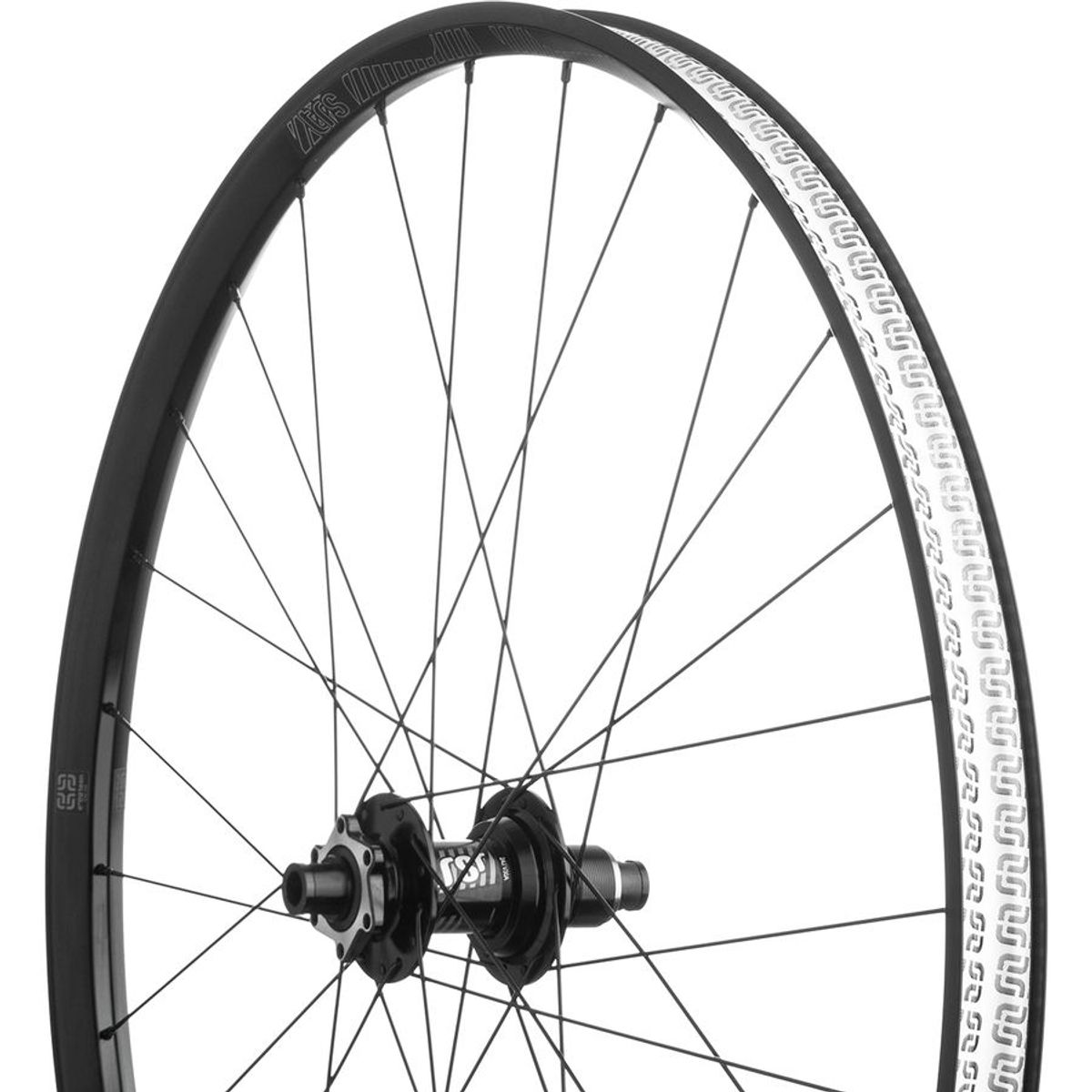 ---
Competitive Cyclist
Black Friday Sales By Categories: Men's/Women's Apparel, Shoes & Helmets, Bikes & Frames, Components and Accessories
---
Performance Bike
Some Early Black Friday Flash Sales
---
Nashbar
Some Early Black Friday Flash Sales
EVO
Not announced yet, but the sale section is pretty sweet!
---
Thule Helium Aero 2-Bike Hitch $259.97 $379.95
---
Dakine Booker Bike Socks – $6.72 $14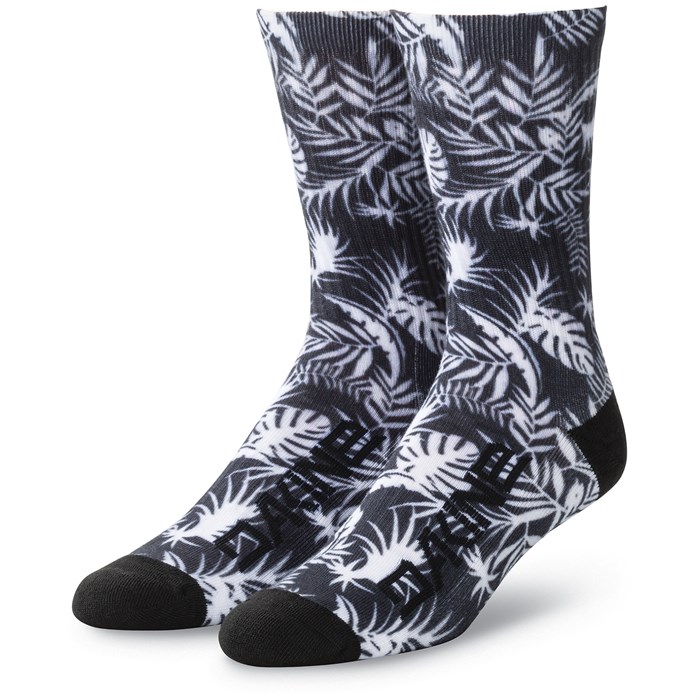 ---
evo Mudguard Front Fender $10.39 $12.99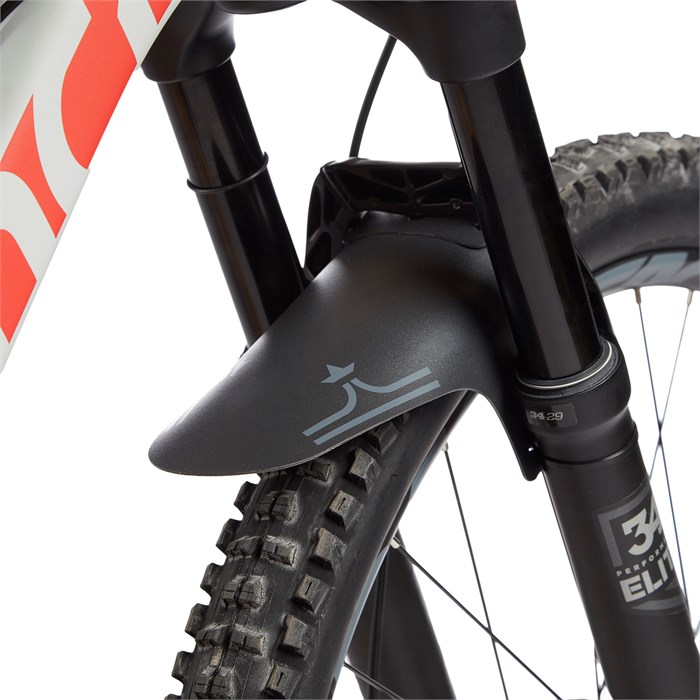 ---
JensonUSA
BLCK FRDY this year. See the early deals

---
WTB Koda Race Saddle $23.98 $59.95
---
RockShox Reverb Stealth Dropper 125mm – $199.99 $400

---
Focus Mares 6.8 $1,399.99 $2,228.69
---
And now, the deals…
Up To 76% OFF
Bring that extra energy gel or chocolate bar, you might need it! You can easily carry all of your essentials in a seat bag without affecting the looks or aerodynamics of your ride. Check out the discounted selection on Competitive Cyclist.
CompetitiveCyclist.com
---
$79.99 (Was $215)
Dakine Seeker 24L will let you carry enough water to support your all-day or multi-day adventures in the wild. You can also carry all of your necessary gear and clothes inside, as this hydration bag will keep them safe and dry!
evo.com
---
$27.93 (Was 39.90)
Tubeless tires are only as good as the sealant you're using! Joe's No Flats Tubeless Kit comes with enough sealant for 2 MTB tires and two Presta valves. Forget that flat tires even exist!
evo.com
---
– $32.97
Hitting the wall is the worst thing that can happen to you in a race or on a long ride! Don't let that happen—carry a couple of these delicious GU energy gels with you and always have sufficient fuel in your muscles.
Amazon.com
---
$18 – $22.50 OFF
Energy gels are great to replenish your energy, but when you need to nibble on something, the Stroopwafel is the best! They're delicious, packed with easily digestible energy, and now they're also cheaper than ever.
JensonUSA.com
---
$812.99 (Was 2,200) – 63% Off
Upgrade our bike and start rolling faster than ever. This PowerTap G3 AMP Carbon Wheelset weighs just 1712g and measures your power output thanks to a rear hub power meter. Take your training and racing to another level.
Backcountry.com
---
$69.59 $109.95 (37% OFF)
Take your kids on rides with you wherever you go safely thanks to this WeeRide Co-Pilot XT Deluxe bike trailer. It's super easy to fit it on your bike with just one attachment point and start the adventure straight away.
Amazon.com
---
$69.59 $109.95 (37% OFF)
iBert Child bicycle seat is one of the safest ways to take your child for a bike ride. It's centrally mounted and supports their legs, so they'll feel comfortable and look forward to every single ride with their mom and dad!
Amazon.com
---
$28.80 $36 (20% OFF)
If energy gels are not your cup of tea on long rides and you need something with more substance, then give the GU Chews a chance. It will quickly replenish your depleted reserves of carbs, amino acids, electrolytes, and antioxidants, giving you enough power for another round of hard effort.
JensonUSA.com
---
$26.40 $33 (20% OFF)
Jelly Belly Sport Beans have everything you need to make your long rides even longer! With the right nutrition, you won't have to worry about hitting the wall and lagging behind on group rides. Sport beans are easy to use and deliver energy fast!
JensonUSA.com
---
$259.97 (Was $379.95)
Forget about squeezing your bike into the trunk of your car or strapping it to the roof and worrying whether or not it will scratch or break. Thule Helium Aero Hitch is an elegant and practical way to transport two of your bikes and bring them with yourself anywhere you go.
evo.com
---
From $69.95 (41% OFF)
The Assos Grandprix Jersey is a great deal this Black Friday. It's light, breathable, and made from quality materials that will not irritate your skin. On the back, it has three spacious pockets where you can bring energy gels, spares, and tools on your long rides. Plus, it looks pretty good as well!
CompetitiveCyclist.com
---
$239.96 (Was $300)
Safety first! That's our motto whenever we're going for a ride. If it's not yours as well already, you can make it be by investing in this Kask Utopia Helmet. This is an aero helmet that has it all—it will protect you, keep your head ventilated, and make you go faster.
CompetitiveCyclist.com
---
$149.95 (Was $300)
Do you like both cycling and jogging but you can't do it as often as you'd like because you can't leave your kids or pets alone at home? We'll just bring them along! They'll have plenty of fun riding around in this Weehoo WeeGo Buggy trailer and you'll get your training done.
Backcountry.com
---
The Scott Fuga Plus is one of the most popular Scott Helmets ever made. It comes jam-packed with sophisticated technology that will keep you safe and make your rides more comfortable. The straps are highly adjustable, so this helmet can fit different riders. You can get it in two colors – Black and White, so hurry up while they're still in stock!
JensonUSA.com
---

Fox makes some of the best jerseys so this is one of the best Black Friday deals!
Winter is coming in most of the USA and Europe right now. Still, this short-sleeve jersey is too good of a deal to pass. You can save it for spring! The black color is elegant and simple, and considering the Fox quality, this jersey will probably last you for years to come.
JensonUSA.com
---
dhb Merino- $57.60
(Was $99.45) – 42% Off
The best thing about this dhb long-sleeve jersey (apart from its low price) is that it comes in 6 colors: Black, gray blackberry, khaki, orange, and navy. That allows you to get the perfect model to match the color of your bike. You'll not only be warm and dry on long and cold autumn rides, but you'll look sleek as well.

Buy Now

Wiggle.com
---
$55.20 (Was $89.95) – 38% Off
This women's long-sleeve jersey is made in two beautiful and feminine colors: cerise pink and turquoise. Most women's bikes are painted in one of these two colors or at least have some details in these two colors. Thus, this is the perfect opportunity to get a high-quality long-sleeve jersey that matches the color of your bike. You save almost $35 with this Black Friday deal.

Buy Now

Wiggle
---
Black Friday
Road Bike Deals
Road Bikes Selection
Up to 31% OFF
Get the road bike from your dreames cheaper than ever before thanks to the fantastic road cycling deals on Backcountry.com. Save up to 31% on bikes with different levels of components.
Backcountry.com
---
$1,049.99 (Was $1,500)
If you ask us, Marin always outdoes itself whenever it makes a new bike. It did it again with this Marin Cortina AX1 bike. It's built to make your daily commute more comfortable or give you the courage and means to explore the unknown fire roads.
evo.com
---
$2,659.99 – 30% OFF
Gravel bikes are the cycling industry's new must-have. RLT stands for "Road Less Traveled" which are three words that perfectly describe the Niner RLT 9. It's the perfect bicycle to wander off the beaten path and seek adventure.
CompetitiveCyclist.com
---
$1,450 (Was $2,230) – 35% OFF
The Focus Mares 6.8 is one of the women's top choices this Black Friday. It's sold in 6 sizes and fits riders between 5'5″ and 6'5″. Packed with women-specific features and reliable Shimano 105 components, it will make the next cycling season your most successful one thus far.
JensonUSA.com
---
Up To 52% OFF
If you have decided to buy a cheap road bike on this Black Friday, Jenson USA is the place to go. They have offers that surpass 50% on carbon and aluminum road bikes that are now more affordable than ever. Choose from brands like Wilier, Giant, Colnago, Kona, Masi, Orbea, and so on.
JensonUSA.com
---

Look and train like a pro cyclist without breaking the bank. It's finally possible!
Oakley Jawbreaker Prizm is one of the best-reviewed and most popular cycling glasses ever. They're quite expensive most of the time, but this time you can buy them for 35% less than usual. The Jawbreakers are efficient, they protect your eyes, and sit comfortably on your head. But they are a status symbol as well. That's why they're worth the money.

Buy Now

Wiggle.com
---
Black Friday MTB Deals
$3,899 – $1,000 OFF
Alchemy Bicycles is offering $1,000 off Arktos this Black Friday. Arktos 27.5 has a massive front suspension of 160 mm, a carbon frame, massive 180 mm SRAM Guide T brake rotors, SRAM NX Eagle drivetrain, and many other goodies!
USE COUPON BF$1000
AlchemyBicycles.com
---
Up To $4k off
Six different models up to $4k off!
evo.com
---
Up To 46% Off
CompetitiveCyclist.com
---
$99.99 (Was $149.99)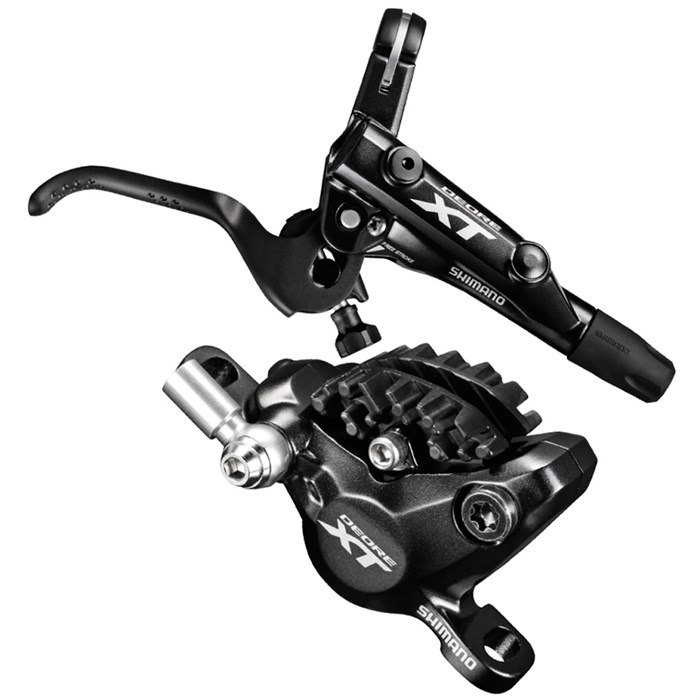 evo.com
---
$149.99 (Was $379.99)
Black Friday gives you a chance to get this Race Face Turbine dropper Seatpost for $230 less than usual. This model is ideal for sub-zero conditions and snowy rides because of its combination of both mechanical and hydraulic technologies.
evo.com
---
$5,160 (40% OFF)
Marin makes some of the best-looking bikes on the market right now. Do you agree? They're mighty-specced as well! And this Black Friday they're as cheap as they'll get.
JensonUSA.com
---
Tires suffer plenty of wear and tear. The more aggressively you ride, the more often you will have to replace them. Thus, make the best out of this fantastic deal and purchase these high-quality Schwalbe tires with a 59% discount. Don't let the new season catch you unprepared!
JensonUSA
---
$9.99 (Was $35)
Winter is coming! Not just in the seven kingdoms of "Game of Thrones," but in real life as well! You should be prepared for the snowy MTB rides this autumn and winter by purchasing a quality pair of women mountain bike gloves. These come in three sizes and are stretchable in four directions, so they'll fit your hand like a charm!
JensonUSA
---
$55 (Was $100) – 45% OFF
Met Lupo helmet is light, well ventilated, and available in 5 colors. If you want to stay safe, look good, and feel comfortable on your long rides, Met Lupo will meet all of your requirements. Thanks to Black Friday, you'll save $45 on it!
JensonUSA.com
---
Up To 47% Off
This year, Evo has surprised us all with some pretty neat cycling deals. We especially love their discounts on mountain bicycles, and you should too. They have frames, full-suspension and hardtail models from brands such as Marin, Santa Cruz, Giant, Evil, Devinci, and more.
Evo.com
---
When is Black Friday this year?
Officially, Black Friday 2019 should begin on Friday, November 29. However, you can get the best deals much earlier. The biggest online cycling retailers usually begin offering sales, discounts and deals several weeks before.
As Black Friday approaches, the discounts become juicier and you get a chance to save even more. Don't worry, you won't miss anything. We'll regularly update you with the best shopping opportunities on this page.
What can I expect from Black Friday 2019? What are the average discounts (%)?
There are generally no rules as to what you can expect to get out of Black Friday. The deals differ each year, so it's difficult to predict which items will be discounted the most.
The discounts usually vary between 5% and 50% on Black Friday, but the price of some items can be decreased by as much as 70%. Everything is possible, so stay tuned and try not to miss anything.
When Cyber Monday Takes Place?
Cyber Monday takes place in December 2th 2019.
Which Cycling Items Are Included In The Sales?
All types of cycling items can be included in Black Friday deals. Some examples include replacement parts, different types of bicycles, accessories, cycling gear, tech items, apparel, and a lot more!
Simply speaking, if you're new to cycling, you can equip yourself from scratch on Black Friday and purchase all of the cycling items that you need. If you're an experienced cyclist, this shopping event is the perfect chance to update your outdated gear at a reasonable cost.
Where Can I Find The Best Black Friday 2019 Cycling Deals?
Come Black Friday, the Internet will be saturated with thousands of fantastic cycling deals and discounts. With our help, you'll be able to stay up-to-date with the best ones and avoid missing out on anything!
We will update this list several times per day to ensure you get informed about the freshest cycling deals. Make sure to bookmark it and refresh it regularly to get the deals while they're still around. 🙂

What To Keep In Mind When Buying On Black Friday?
Black Friday is the best opportunity to save money while shopping. However, it's the time of the year when a lot of scams happen as well. To stay safe, make sure you only purchase from trusted websites that partner with renowned cycling retailers (such as REI, Nashbar, Wiggle, Jenson USA, and so on). That way, you'll be sure that you're getting fair treatment, the best bike deals, and that your hard-earned money is safe.
Stay safe, get good deals, and ride on!
Did you find a better deal? Write it to comments and we include it here!
Merchants