Has the interest in road biking increased or decreased over time? Well, 'true cyclists' have different phases in their life and you'll often hear life-long mountain bikers turn over for road bikes, and vice versa.
By the end of the day, what matters the most is the fact that a cyclist would truly enjoy the essence of cycling, and we believe that road biking is something that attracts the bunch who are performance orientated. Speed and distances are something many road bikes are after, and obviously, the level of components increases the maximum outtake on it.
What to Consider Before Buying?
The more you pay the more you get? In the competitive world of road biking, it just happens to be like that. The most important factor would be to consider whether you really need a high-end carbon bike, or are you happy with an alloy frame & carbon fork combination?
Carbon bikes need more attention against elements, and obviously the thieves while offering the best performance at a lighter weight and better bump absorption.
Image: Cannondale.com An eRoad bike, or electric road bike, is a road bike with an electric assist motor fitted ...
Is a carbon bike good for a beginner? Carbon bikes need a little more attention from transportation to storing, other than that, they offer an optimized combination of comfort, speed, and durability.
The key aspect to look for in a road bike in 2023 is obviously mechanical/hydraulic disc brakes, a full carbon frame & fork, and an above-average groupset. On entry-level bikes, you'll find an aluminum frame coupled with a carbon fork with V-brakes. There are many bike brands that offer steel and aluminum high-end road bikes such as Surly and All-City, too.
Whether you are after a performance road, all-road adventure, or endurance road bike, our list below will show you the best road bikes you can buy online today!
---
Best Road Bikes of 2023
Endurance / Race / Gravel / CX
1. Wilier – GTR Team – $3,249
2. Cannondale – Synapse Carbon 4 – $2,425
3. Orbea – Orca M30 – $3,299
4. Cervelo – Caledonia 105 – $3,200
5. Ridley – Fenix SLiC Disc – $3,899
6. Pinarello – Paris – $4,600
7. Tommaso – Monza – $1,149
8. Alchemy Bikes – Atlas Carbon – $8,999
9. Orbea – Avant H30D – $2,499
10. Cannondale – CAAD Optimo 3 – $1,300
11. Ridley – Liz Disc – $3,099
12. Marin – Gestalt 2 – $1,569
---
1

. Wilier GTR Team Disc 105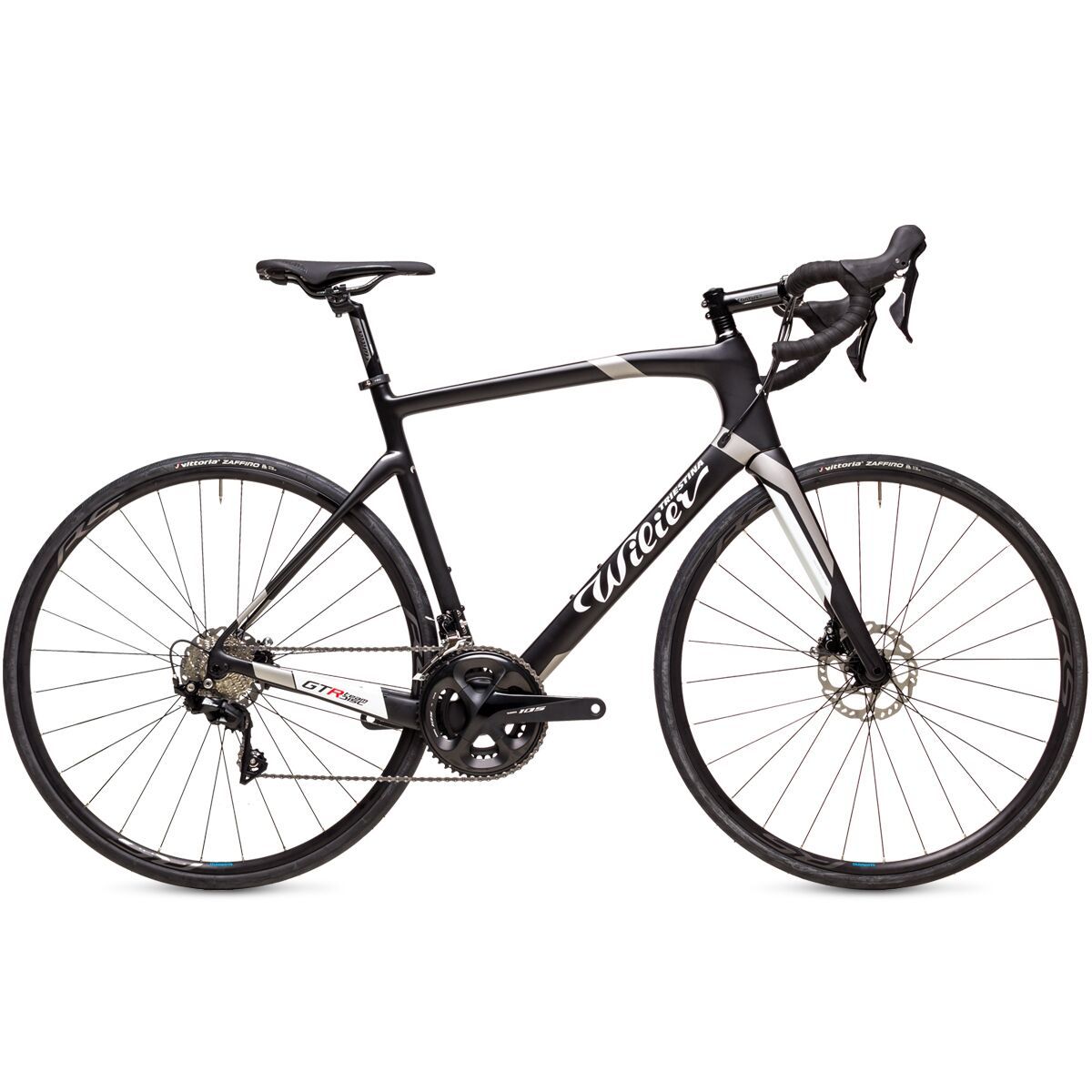 MSRP: $3,250
2×11 speed Shimano 105
28mm tire clearance
Weight: 20.9lbs / 9.4kg
It is easy to describe a bike that is packed with the absolute best to every single detail. This is one of the best endurance road bikes on this list due to its comfortable carbon fiber frame, 28mm tire clearance, and Shimano 105 hydraulic disc brakes.
Get it if you want to do long rides, complete centuries, compete in ultra-distance races, or just enjoy group rides with your cycling buddies.
---
2

. Cannondale Synapse Carbon 4

MSRP: $2,425
Carbon fiber frame
Shimano Tiagra groupset
Shimano Tiagra hydraulic disc brakes
Vittoria Zaffiro Pro Reflective tires
35mm tire clearance
The Cannondale Synapse Carbon 4 is an all-around endurance road bike for cyclists who like to mix it up. This Synapse build blends Cannondale's premium frame technology and decent components
It makes a perfect road bike for anyone who wants to tackle light off-road terrain like gravel. The 35mm tire clearance and mounts for accessories allow you to personalize this bike for long-distance tours or commuting.
The 2×10-speed Shimano Tiagra drivetrain isn't anything special but it comes with hydraulic disc brakes, essential on a road bike of this caliber.
This carbon fiber frame has flex zones in the rear triangle, seat tube, and seatpost that increase comfort on bumpy surfaces, allowing you to ride comfortably for longer. Get the Cannondale Synapse if you want a versatile bike that'll turn heads on the road.
---
3

. Orbea – Orca M30 Team-D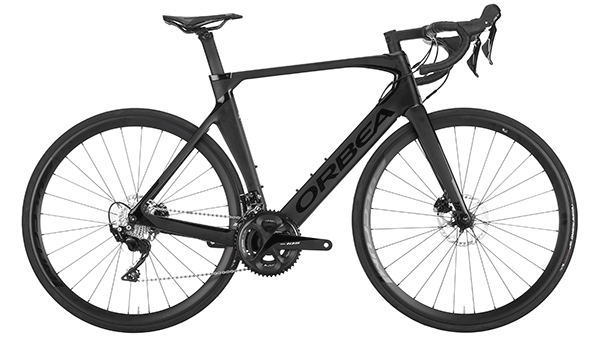 MSRP: $3,299
Carbon Monoque
Aero geometry
Shimano R7070 Hydraulic Disc Brakes
22-speed
The new sleek aero design combined with Shimano R7000 105 drivetrain makes it an excellent road race bike for many! The whole geometry is topped with internal cable routing and one of the most bulletproof settings used for drivetrain and braking – there's not too much to give or take from the bike on this price range when you are really after a carbon race bike.
The Orbea Orca M30 rolls on Fulcrum 800DB Racing wheels and 700c x 25mm Vittoria Rubino 4 tires, and the stopping is powered by Shimano R7070 hydro disc brakes.
Orbea has used improved torsional strength on this bike by optimizing the connection between the bottom bracket, head tube, and chainstay joints. This bike is ready to handle a lot of stress by powerful cyclists! The bike also uses a new freeflow fork, and flattened sides to provide reduced friction at the front of the tubing.
---
4

. Cervelo Caledonia 105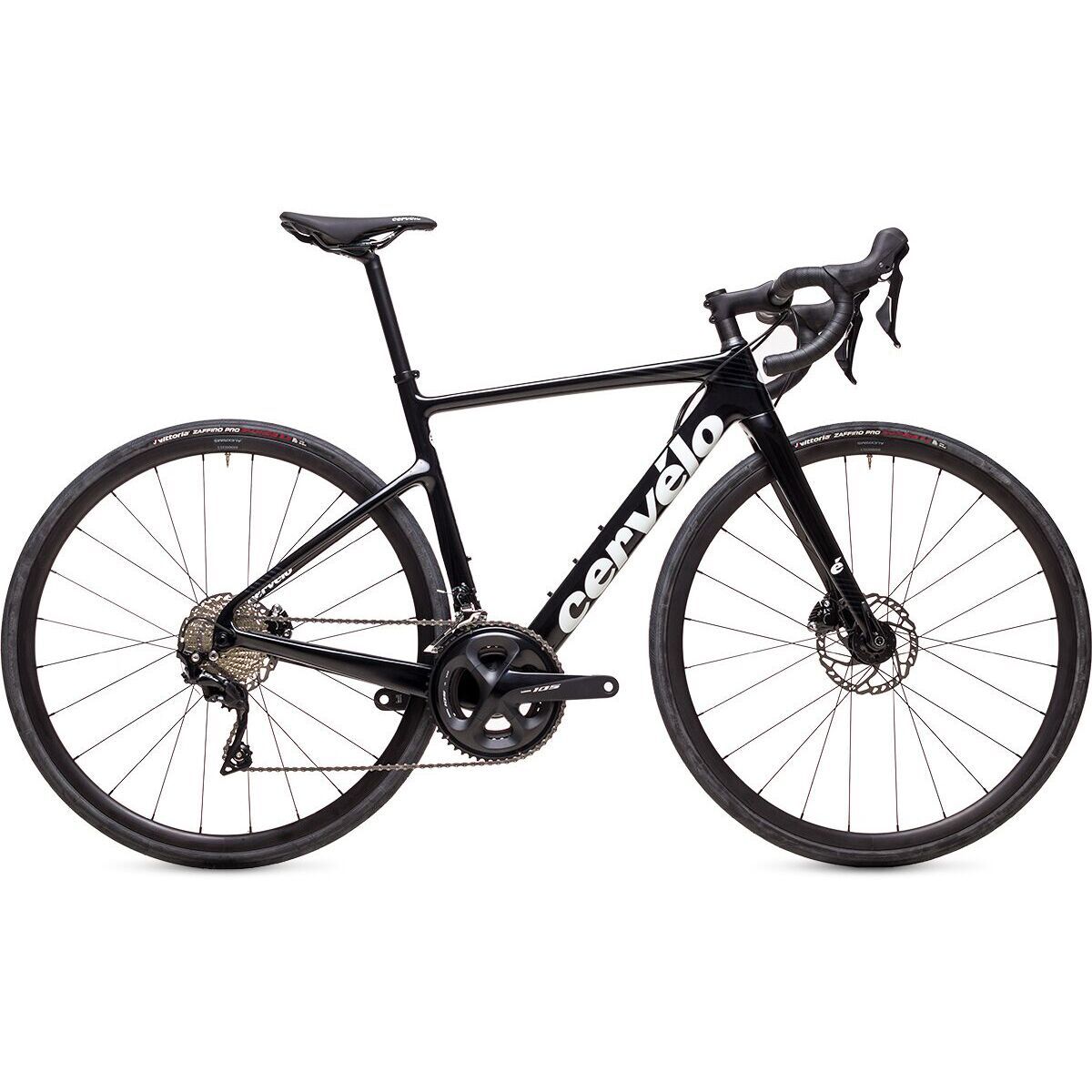 MSRP: $3,200
Do-it-all carbon road bike
34mm tire clearance
Laid-back endurance geometry
Full carbon frame & fork, 2×11-speed Shimano's 105 groupset and hydraulic disc brakes. The previous three features speak for themselves as it most likely is one of the best-value carbon road bikes you can get for this money if you want to ride leisurely or start competing.
This do-it-all endurance road bike has clearance for up to 34mm wide tires, so it can double as a gravel race bike as well. Use it to break your distance records without breaking your back!
---
5

. Ridley Fenix SLiC Disc Ultegra

Best value race-ready road bike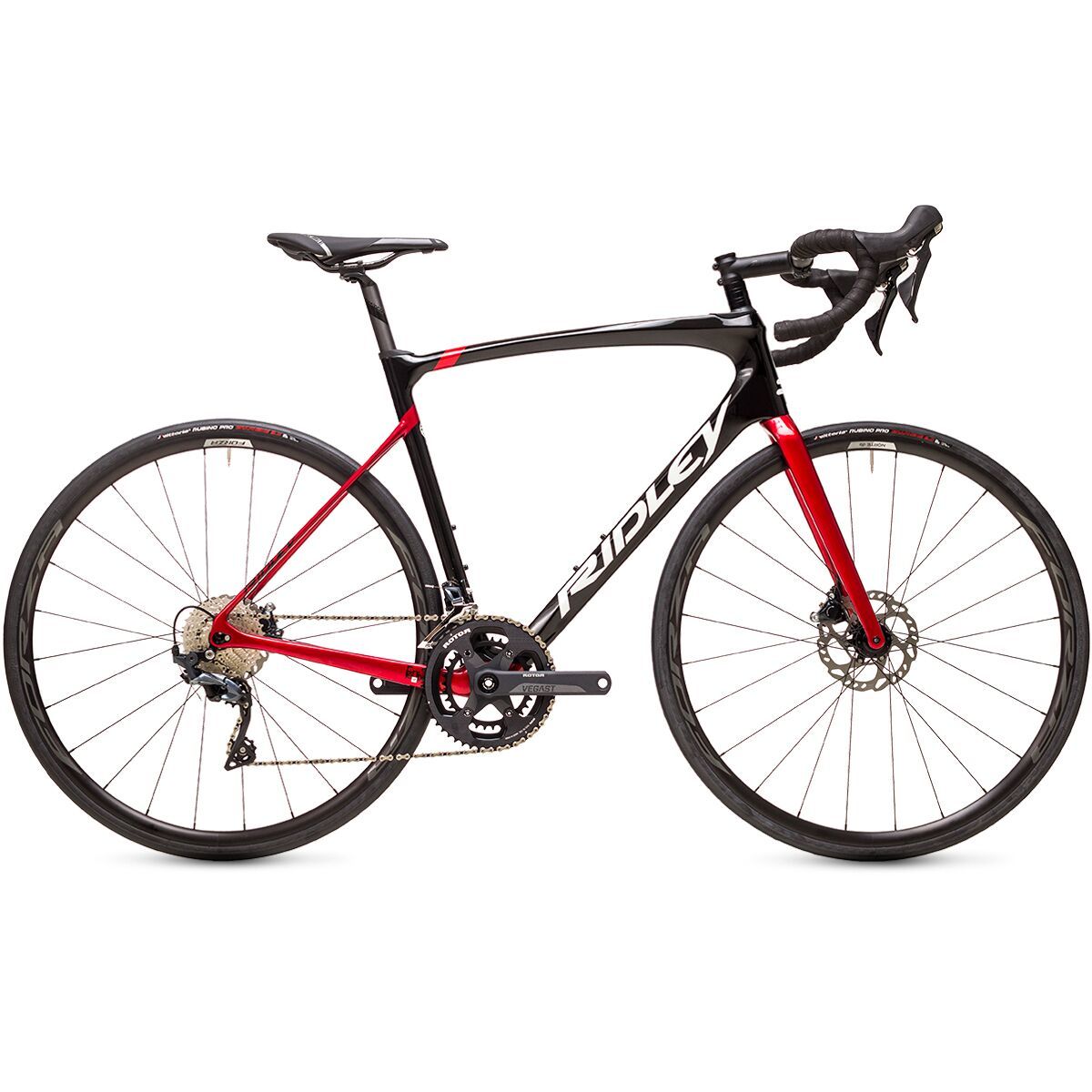 MSRP: $3,899
Carbon frame and fork built for racing
Shimano Ultegra groupset
Hydraulic disc brakes
700 x 25mm tires
Weighs 18.5 lbs
If you are looking for a mid-range road bike with race-worthy components and design, Ridley has done a great job creating a racing option at a budget-friendly price. It features a solid set-up for serious road bike riders who want to do long rides, compete in races, or do group rides.
Some of the main highlights on this bike include a Shimano Ultegra groupset, hydraulic disc brakes, 18-pound weight, 700c x 25mm tires, and Forza Norte DB alloy rims. It is by far one of the greatest set-ups for that in this price range.
---
6

. Pinarello – Paris Rival AXS

Aerodynamic race bike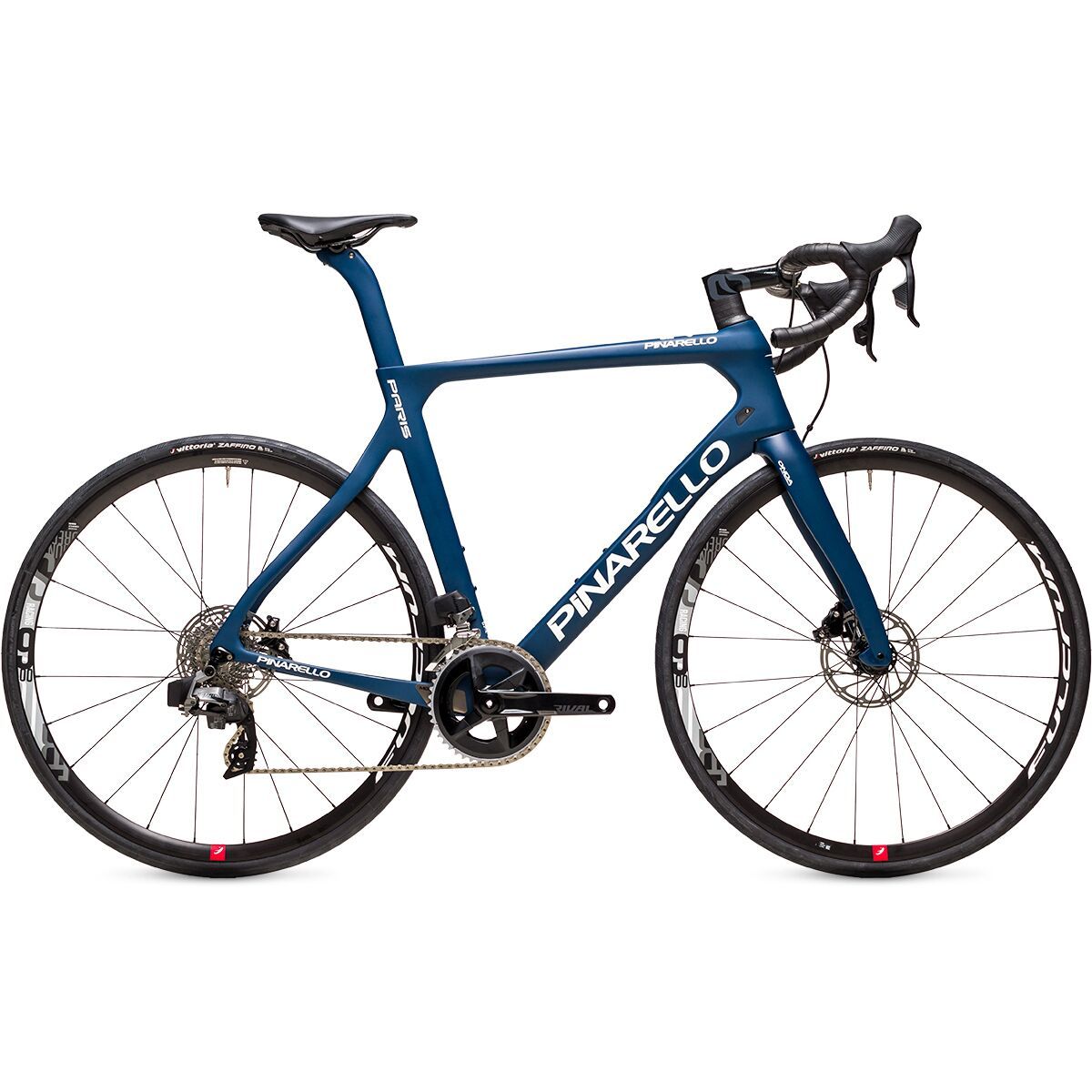 MSRP: $4,600
Carbon
SRAM Rival AXS 2×12-speed
SRAM Rival hydraulic disc brakes
Pirelli P7 Sport 26mm
Weight: 19.6lbs
We are always excited to see new bikes released by the world-class brand Pinarello. In the $4,500 range, this is definitely one of the top competitors, given the trickle-down of technology from the 2022 Tour de France-winning Pinarello Dogma F10.
The Paris Rival AXS is designed to balance light weight and aerodynamics and endurance geometry, which it does perfectly. The Paris road bike comes with a set of high-end components such as SRAMS Rival AXS electronic groupset with a 46/33t crankset, an 11-36t cassette, and hydraulic disc brakes.
A set of Fulcrum Racing 600 wheels are wrapped in durable Pirelli P7 Sport 26mm tires that will keep you rolling smoothly on bumpy roads. This is definitely one of the best carbon bikes for road cyclists in the mid-range.
---
7

. Tommaso – Monza

Best Value Road Bike For Training Purposes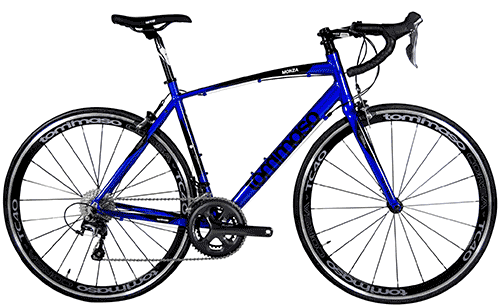 MSRP: $1,175
Aluminum frame & carbon fork
Two designs
Shimano Tiagra groupset
20-speed
25c tires
Tommaso Monza is one of the best road bicycles you can get for less than $1,000 – if not the best one. It is the perfect upgrade that you need to smash those group rides filled with friendly competitiveness or complete arduous centuries. If you feel like your trusty hybrid just doesn't cut it anymore, and that all of your friends are leaving you behind on weekend rides, it's time for an upgrade!
Tommaso Monza is the ultimate entry-level aluminum road bike, weighing around 22 lbs. It has an aluminum frame, but it comes with a Tommaso's HCT (high-modulus carbon technology) fork, which contributes to the low weight. You can pick between two really attractive colors if you decide to buy Tommaso Monza – Matte Black and Blue. Whichever you choose, you'll certainly like it, because it looks like it's flying even when it's sitting in your garage.
---
8

. Alchemy Bikes – Atlas Carbon

Best high-performance all-road bike
MSRP: from $8,999
If you like spoiling yourself from time to time and you're looking to buy the best in the cycling world, The Alchemy Bikes Atlas Carbon road bike is just the thing you need. This bike not only rides well but is highly customizable at checkout.
The Atlas benefits from an award-winning handmade carbon fiber frame that balances comfort and compliance with top-level performance. This frame has 38mm tire clearance and the choice between 28 or 38mm Teravail Rampart tires on purchase.
Finally, Atlas riders can choose between four electronic groupsets, Shimano's Ultegra or Dura-Ace, or SRAM's Force AXS or Red AXS.
Carbon frameset and build kit
2×12-speed
28/38mm tires
Alchemy Carbon Road / All-Road wheels.
As you can see, you get what you expect for $8,999 or $10,499. This bike will put a smile on the face of anyone who wants to get a competitive edge when racing or taking their training regimen to another level. We definitely recommend it if you have the budget.
---
9

. Orbea – Avant H30D
MSRP: $2,499
Alloy frame & carbon fork
Shimano 105 2×11-speed
Shimano 105 hydraulic disc brakes
Vittoria Zafiro V 700x28c
The Orbea Avant H30 is a competitively-priced road bike with sleek integrated and solid components.
Orbea is well-known in the cycling industry, and the Avant H30D is their solution for riders who are looking for an endurance road bike with a sleek aero design without breaking the bank.
The spec is impressive at $2,500. It has a reliable Shimano 105 groupset, Vittoria Zafiro V 28c tires, a Fizik Aliante R5 saddle, and a stiff carbon fork. Orbea keeps the price low on this bike by using a hydroformed aluminum frame.
Finally, a unique integrated headset adds style and aerodynamics but can add complications if you want to swap out the components. Pick the Orbea Avant if you want a solid endurance road bike with an affordable price tag.
---
10

. Cannondale – CAAD Optimo 3
MSRP: $1,300
Lightweight SmartForm C2 frame
Shimano Sora 2×9-speed drivetrain
Mechanical disc brakes
The Cannondale CAAD Optimo 3 is a stylish performance road bike with some interesting technology that makes it unique for the price. Frame micro-suspension is slowly entering the world of endurance road bikes, and the CAAD Optimo uses SAVE technology to continue this new trend.
This bike has a lightweight aluminum frame and carbon with agile performance geometry that balances aerodynamics and agility for fast riding.
The pleasant surprises of the CAAD Optimo do not end there. Namely, this bike is equipped with a Shimano drivetrain with 18 gears, a 50/34t crankset, and an 11-30t cassette.
The Vittoria Zaffiro 25mm tires are ready for some fast riding but aren't very durable. If you want a bike that will handle all your road training at a cheap price, this could be the bike for you.
---
11

. Ridley – Liz Disc 105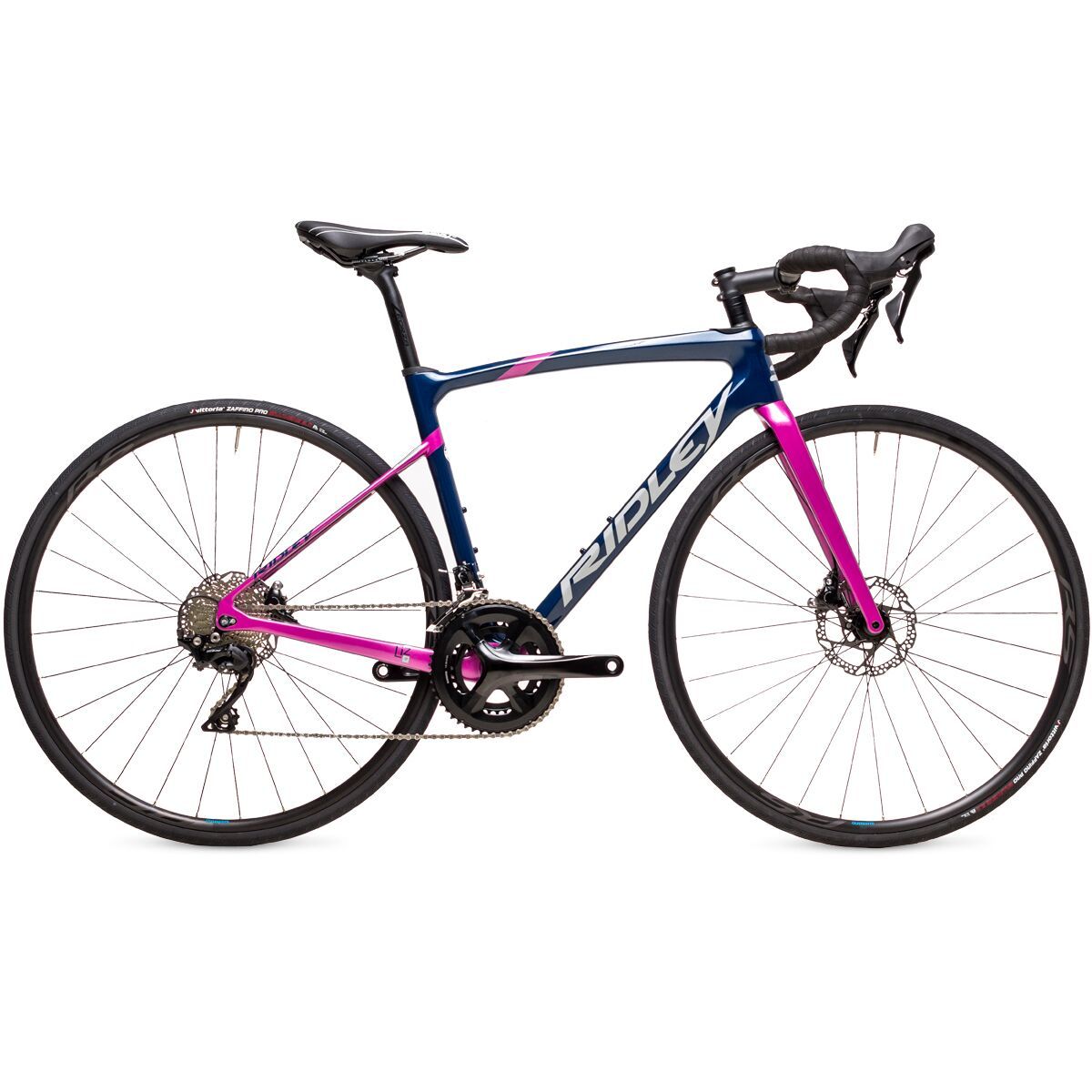 MSRP: $3,099

Ridley Liz Disc 105 is a racey endurance road bike with fast and comfortable geometry and a frame that is built for compliance on the roughest cobbled rides. Liz offers some serious value for the money reflected in the design of the carbon frame and fork.
Race-Ready Components. Salsa Ridley Liz features Shimano's 105 components paired up with a 2×11 drivetrain and hydraulic disc brakes. The rear derailleur shifts through 11 gears offered by an 11-30t cassette.
The crank is compact (50/34t), which, when paired with the 11-30t cassette is fast and capable on flats, descents, and hills.
For braking purposes, you have 105 disc brakes which are the best you can get in this price range. Finally, its 700x28c Vittoria Zaffiro tires aren't very high performance but are easily replaced with a better set.
All in all, if your cycling goals include winning a few races or you just want to complete long-distance century rides, Liz will not disappoint you one bit.
---
12

. Marin – Gestalt 2

Affordable gravel-ready road bike!
MSRP: $1,569

Marin is well-known for producing some of the best bikes on the market and offering them at very competitive prices. They've done it again with the Gestalt 2, by developing a road bike with off-road capabilities for less than $2,000. You can try to look further, but it will be difficult to find a better bike for that money anywhere else.
Marin's Beyond Road geometry balances endurance road handling with extra stability for gravel riding. In addition, large volume 32mm tires give you a base for tackling off-road conditions with confidence.
Take a look at the specs to find out why. Finding a road bike that has a carbon fork, tons of mounts, and 35mm tire clearing, and paying less than $2,000 for it, sounds like an impossible task. That was true before Marin changed the game.
Aluminum frame & carbon fork
Shimano Tiagra components
20-speeds
Tektro mechanical disc brakes
Now, apart from the low weight, for that price, you'll get durable Shimano components as well. The groupset on the Gestalt 2 is Shimano Tiagra.
This is not a high-end group set, but it will get you where you need to be. It's known to have a good money-value ratio and to shift seamlessly in most conditions. Moreover, it will be shifting through 20 speeds in total, on a 2×10 drivetrain that has 50/34 teeth on the crank, and a hill-crushing 11-34T cassette.
---
Conclusion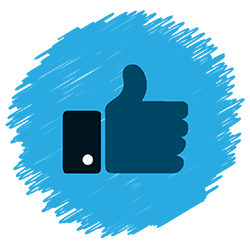 If you got into cycling for training and you're looking for a bicycle that can support your workout regime, you should consider buying the Tommaso Monza. This bike will get you in shape and easily keep you fit!
Those who want to hop on the gravel bandwagon should consider Marin Gestalt 2. If you are planning to ride centuries or Gran Fondos, the Bianchi Infinito CV will be your best friend.
Do you only want crème de la crème in life and that moto extends to cycling? Then you should buy the Ridley Noah Fast. It comes with carbon all-around and high-end Shimano components!