Best Belt-Drive Bicycles in 2023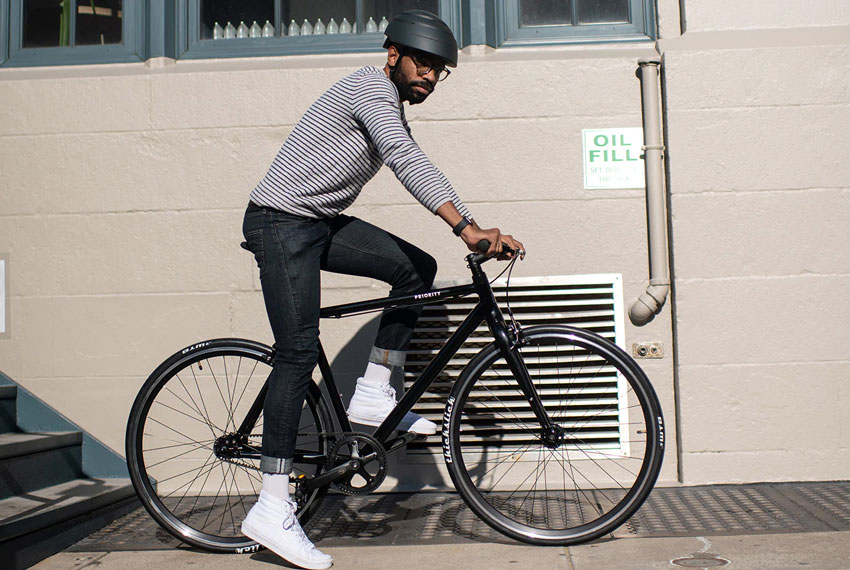 Belt-drive bicycles have passed the initial 'break-in' period and have proved to offer a great alternative to classical chain & derailleur systems. We wouldn't go as far and say that belt-drive bikes are better than the traditional drivetrain system, but surely – bikes with a belt-drive system have a solid place to stay in the ever-changing bicycle industry.
In this article, we'll show you a quick guide to belt-drive bikes that will answer any questions you might have about this innovative technology. After that, you can check out our selection of the best belt-drive bikes you can get in 2023 that offer the most value for the money.
So, first things first…
What is the belt-drive system on a bicycle?
Belt-drive bicycles use a polyurethane or carbon fiber belt on the drivetrain instead of the traditional steel chain. This provides several advantages, most notably a cleaner, a quieter bike that requires less maintenance.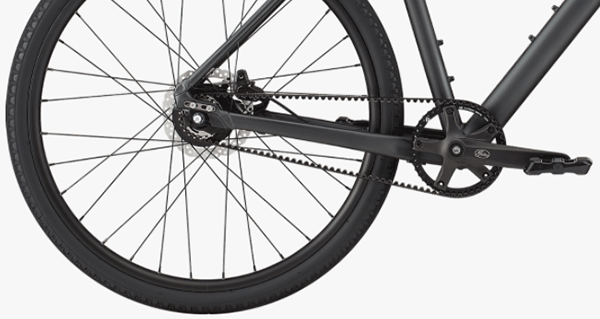 Belt drive bikes gained popularity in Japan when Bridgestone released the Picnica folding belt drive bike in 1980. In 1984, Gate Corporation took the belt drive design to the US, although it only really caught on in 2007 with the modern Carbon Drive system.
---
---
1

. Gazelle Ultimate C380 Plus

One of the most iconic belt-drive city bicycles of all time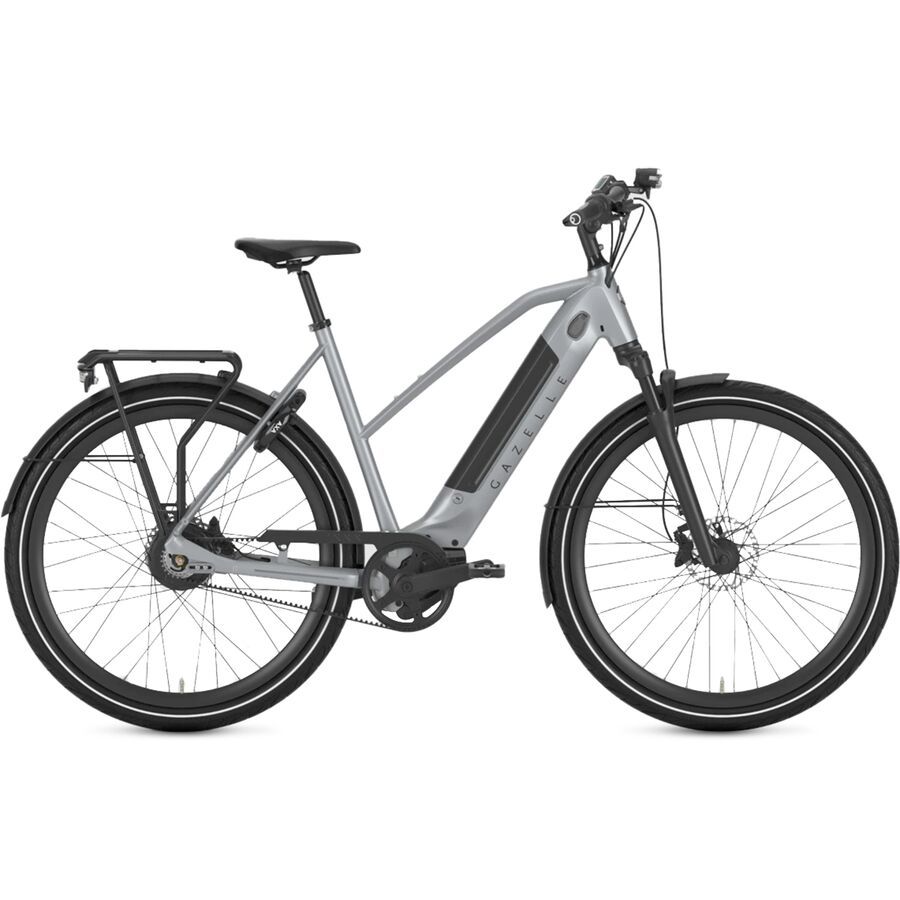 MSRP: $4,749
Backcountry.com
The Gazelle Ultimate C380+ is a unique city bike in many ways, not least due to the belt drive and internal Enviolo 380 hub. The C380 Plus also features Gazelle's 40mm travel headset and Ryde Dutch wheelset.
The classic city bike design not only gives the bike a stylish look but provides excellent comfort and practicality – not to mention integrated electronics. The C380 Plus is a very cool Dutch-style commuter bike that means business. It has fast 700c wheels with thick 47mm Schwalbe Energizer Plus tires, and hydro disc brakes
Enviolo hub 380
700c x 47mm
4-piston hydraulic disc brakes
Suspension fork
Integrated lights
Weight: 63lbs
---
2

. Ride1Up Roadster V2

Belt drive – silent & maintenance-free

MSRP: $1,095
Ride1UP

You are looking at the best combination of elements a proper bike should be at under the $1,000 mark.

The Ride1Up V2 is an electric, belt-drive, single-speed bicycle with road bike wheels! Many people have been looking for an e-bike that doesn't resemble one, and here is what to expect in 2023. The bikes do look very good, minimalistic fixie-style and on top of that, the ride itself must be rather good, too due. The bike also has a maximum pedal-assisted speed of 24mp/h which is 4mp/h faster than on most eBikes even today.
Range: 20-35mi
6061 aluminum
V-brakes
Single-speed
Weight: 33lbs
Although the bike has one of the best prices we've seen in ages, the downsides such as the V-brakes and single-speed drivetrain won't hesitate to still show both thumbs for this bike. It is a simple bike for a simple person who wants a cheap and hustle free bike for 10+ years. If you'd like to read more about the Ride1UP, take your time and see what they have to offer!
Small (52cm) fits riders 5'3″ to 5'8″ Large (52cm) 5'7″ – 6'2″
---
3

. Gazelle Ultimate C8 HMB
MSRP: $3,749
Mike's Bikes
The Gazelle Ultimate C8 HMB is a versatile belt-drive city bike. It uses a belt drive with an 8-speed Shimano Nexus internal hub and 2-piston hydraulic disc brakes. It makes an excellent commuter bike that's also versatile enough for longer weekend rides through the city or countryside.
The frame is made from lightweight 6061 aluminum, with 28″ (700c) wheels and 1.75″ Schwalbe Energizer Plus puncture-resistant tires. With an additional rear rack and fenders, this is the ideal bike for shopping or delivering goods, and could even be used for short weekend camping trips.
8-speed Shimano Nexus
Hydraulic disc brakes
28″/700c wheels
Frames M & L
---
4

. Urban Arrow Cargo
MSRP: $8,000
Mike's Bikes
The Urban Arrow Family Cargo is a high-end cargo e-bike aimed at cyclists who need to move big loads or commute with kids and want to keep maintenance to a minimum.
The maintenance-free belt drive combined with an Enviolo Heavy-Duty hub means you'll barely have to do any upkeep on this machine.
It comes with Magura CMe hydraulic disc brakes, LED lights, fenders, and a large front-loading box for carrying all kinds of cargo. Power comes from Bosch's premium Cargo Line 85Nm motor with a max range of 32 miles from the 500Wh battery.
Enviolo 380% hub
700×32 tires
Hydraulic disc brakes
---
5

. Priority Bicycles Classic Plus

Priority Bicycles makes belt-drive bikes only!
MSRP: $549
Priority Bicycles
The Classic Plus Gotham Edition from Priority Bicycles features an all-black commuter bike inspired by the streets of New York City. It has a comfortable upright seating position and comes equipped with all the necessary city-cycling add-ons like a kickstand, bottle cage, and puncture-resistant tires.
Priority Bicycles 600X is the brand's only belt-drive mountain bike.
It uses a Gates Carbon Drive belt with a 3-speed Shimano Nexus internal hub, which is perfect for city commuting but could be a bit difficult on hills or over a long distance. Its lightweight aluminum frame comes in three sizes with both a standard 'Diamond' or 'Step-through' style for easy mounting.
3-speed Shimano Nexus
Gates Carbon belt
Puncture-resistant tires
Models for both Men & Women
V-brakes
Comfortable handlebar
Weight: 25lbs
700×35 tires – Schwalbe valves
Alloy frame, steel fork
More Priority Bicycles under $1,000 range
– Brilliant L Train $650 (7-speed)
– Turi $899
– Classic Plus $499
Frame size – inseam recommendation
S – 28″ to 30″ (26″ to 30″ on step-through)
M – 30.5″ to 32.5″
L – 33″ to 36″
---
6

. Stromer ST2 Sport
MSRP: from $5,699
Mikes Bikes
Where else to look for the latest trends of cycling than in Swiss engineering. The Swiss are widely recognized for their high-level technology and design, and the ST2 Sport puts that on show.
This bike is built for versatile, convenient, and stylish riding. It's equipped with essential components for a mid-range e-bike. The electronics, connectivity, and fully-equipped design make it a good all-rounder bike from paved roads to cobblestone streets. Stromer E-Gridlock by Vee Tire tires and hydraulic disc brakes provide great control in all conditions.
570W/40Nm motor
618Wh battery (75 miles max range)
5-Speed Sturmey Archer internal hub
Aluminum frame & fork
Tektro Hydraulic disc brakes 203mm rotors
Full connectivity
---
7

. Priority Bicycles Ace
MSRP: $599
Priority Bicycles
One of the most stylish belt-drive bicycles on the market, the Ace by Priority Bicycles is a steal for just $600.
The Ace is inspired by the hassle-free single-speeds that have used carbon belt-drives in the past and have proved to be successful in their range. These bikes require maintenance every 19,000 miles, making them an ideal city bike. The bike is perfect for both a beginner and a seasoned cyclist due to its ease of use and durability.
Aluminum frame, Chromoly fork
Single-speed
Flip-flop rear hub
WTB ThickSlick 700c x 28mm
32H Alloy rims
Priority Race saddle
Frame – Minimum Inseam recommendations
S – 28.5″
M – 30″
L – 31″
XL – 32.5″
---
8

. Vvolt Alpha
MSRP: $1,399
Vvolt
This rather stylish-looking belt drive bike from Vvolt is a lightweight hybrid designed for durability and comfort.
The strikingly simplistic look could fool the eye, as the Alpha comes with everything you need. It sports an impressive 350W motor and 375Wh battery combination to deliver 20-40 miles of range. The internal hub is driven by a Gates Carbon Drive belt and finished off with hydraulic disc brakes.
The wheels are wrapped in fast-rolling, puncture-resistant Kenda Kwick Seven-5 tires for a safe and smooth ride.
Aluminum frame and fork
375Wh Cellxpert battery LG Cells
Gates CDN belt
Weight: 44lbs
Hydraulic disc brakes /160mm rotors
Frames from S to L fit riders
Standover height 28.5″ to 31.5″
---
9

. Priority Bicycles Coast

Available in different designs, for men & women
MSRP: $599
Priority Bicycles
This attractive looking bike from Priority Bicycles is a lovely old-style cruiser with a modern twist. The 3-speed sealed Shimano internal hub is driven by a Gates Carbon Drive belt, making the entire drivetrain impervious to the damages of salty and humid air. This is where the Priority Bicycles Coast gets its name – as the perfect bicycle for coastal living by the sea.
It also features 26" rustproof alloy wheels, stainless steel fenders, and an ultralight rustproof aluminum frame. The Priority Bicycles Coast comes in both traditional and step-through models, with a one-size-fits-all build and a choice of single or three-speeds.
Single or 3-speed
26″ wheels
Puncture-resistant tires
Coaster and front V brake
Balloon-type tires
Rustproof frame & fork
Gates Carbon Drive belt system
Sealed bearings
Double Kickstand
Step-over fits riders 5'5″ to 6'5″
Step-through fits riders 5'0″ to 5'11"
---
10

. Belsize 20″ Kids' Bike

Featherlight kids' bike
MSRP: Check on Amazon
The 20″ kids' bike by Belsize is a belt-driven, lightweight play bike, with knobbly 1.75" Kenda tires, an aluminum frame, and Tektro brakes. It's one of very few belt-drive kids' bikes on the market, incorporating this great technology to make it an impressive piece of kit.
This Belsize bike has ergonomic soft grips, a kids saddle, and a 560mm riser handlebar which makes riding super comfortable.
Aluminum frame
Tektro v-brakes
20×1.75″ Kenda tires
Continental belt drive
14.82 lbs
---
11

. Priority Apollo Gravel
MSRP: $1,999
Priority Bicycles
The Priority Apollo Gravel is a tough and versatile gravel/adventure bike that comes with mounts for a rack, fenders, bags, and bottle cages. Its Gates Carbon Belt drive and Alfine 11, 409% range hub ensure everything stays squeaky clean and requires minimal maintenance.
The innovative hydroformed aluminum frame is designed to be lightweight, responsive, and stable off-road and is supported by 700c rims with cable-actuated hydraulic disc brakes and 40mm tires. Altogether, the Apollo Gravel is an impressive, mid-range bike that comes at an affordable price.
Gates Carbon Drive crankset
Alfine 11 hub, 409% range
174HUDSON cable-actuated hydraulic diss
700x40c WTB/Goodyear tires
650b compatible
Get it from PriorityBicycles.com
---
A Quick Guide to Belt-Drive Bikes: Main Considerations
---
Belt-drive bicycles are not new, but a lot of people are still not closely familiar with this remarkable technology. Here are some of the main questions and considerations that might come to your mind when shopping for a belt-drive bike.
Belt-drive system usage
'Open' belt-drive systems have been used in the automotive and industrial fields for ages. More often, you'll see belts being used as power transmission elements between two pulleys that convert heavy power. Therefore, there's no need to doubt the durability of belt-drive systems on bicycles.
Harley-Davidson motorcycles use a belt instead of a chain since 1992
Serpertine & Timing belts – Car's fan and alternator belt, etc
Stepped shaft lathe machines
Shaper machines
Bicycles drivetrains – Yay!
Is the belt-drive drivetrain going to be the next big thing?
Probably not, but it sure has a special purpose in a tight niche – especially in the touring communities. Due to their incompatibility with traditional gearing systems and the need to split the frame to install, belt drives remain a niche product used mainly by dedicated fans of the system.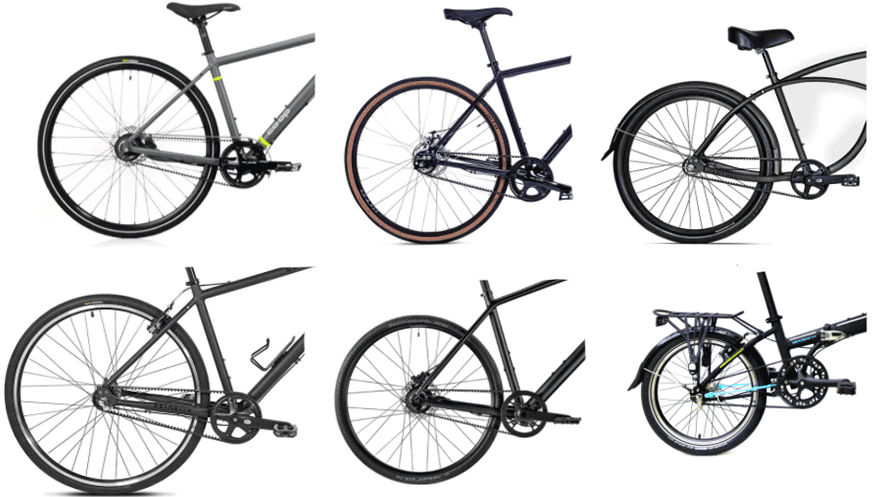 Best Bike Type for a belt-drive system – Touring, Bikepacking, Commuting, Trekking
Best Belt-Drive Bicycle Brand – Priority Bicycles
Best Belt-Drive System brand – Gates Carbon Drive
Belt-Drive Bikes Pros and Cons
PROS:
Cleaner
Quieter
Smoother
Lasts longer
Cost-efficient
Belts don't stretch
Rust-free drivetrain
Lighter in terms of rotational mass
Less-frequent maintenance intervals
CONS:
More expensive
Not as popular parts/service-wise
Fewer gears – single speed/internal gearing
Not as efficient in terms of friction and frictional losses
Belt-drive bikes have to have specially designed frames
>>> Related: Belt Drive Bikes PROs and CONs
Belt-Drive Bicycles – FAQ
Are belt-drive bikes any good?
Belt drive bikes require less maintenance than traditional chain-drive bicycles because they don't use oil. Therefore, belt-driven bikes don't attract as much dirt and are less prone to wear. However, on a rare occasion when the belt does break it can be difficult to replace.
Bicycle belts don't extend over time, the replacement is needed due to worn cogs!
How do belt-drive bikes work?
Belt-drive works in the same way as a chain, the belt is driven by the crank and turns the rear wheel. However, belts can't be shifted between cogs like a chain so they require an internal hub gearing system to change gears.
How do you turn a bike into a belt drive?
It's possible to install a belt drive on a normal bike but you would need to replace the crank and install a single speed or geared hub on the rear wheel. You would also need to splice open your frame on the rear triangle to install the belt as they can't be split apart like a chain. While the splice can be re-welded together, it would likely cause a weakness in the frame.
Also, bear in mind that 'regular' bicycle frames tend to flex more than belt-driven bike frames which could lead to premature belt and cog wear.
How long does the belt drive last on a bicycle?
Gates Carbon Belts' maintenance schedule is after every 19,000mi / 30.000km. Therefore, that is much longer than a standard chain that usually needs to be replaced after around 3,000km due to stretching. For the majority of average riders, a Gates Carbon Belt will last for at least 10 years.
What are the alternatives to Gates Carbon Belt Drive?
Some alternatives to Gates Carbon Belt Drive systems include:
Veer – Offers a 'split-belt system' for a convenient retrofitting
Accord Belt Drive
Driveline Belt Drive
How to adjust a belt drive?
In order to know if your bicycle's belt has the correct tension, there's a Carbon Drive Application that allows you to set the recommended tension with your smartphone. Basically, the app uses your phone's microphone to listen to the sound frequency the belt makes when strummed, assessing the amount of tension.
Should you question the durability of belt drive systems?
No, as belt-drive bikes have been proved to last a long time in treacherous climates and conditions. As regular maintenance, cleaning the belt and cogs with a brush is pretty much all you have to do in between the 19,000mile range.
Riding in fine dust, the belt-drive might start to squeal, which can be removed by cleaning the belt with fresh water. (Same goes for your cars engine belt noise – where a drop of water removes the squeal most of the time)
Where to shop for the best belt-drive bicycles?