Sixthreezeo EVRYjourney is intended for casual riders who put comfort and fun ahead of speed. If your motivation for purchasing a bike is having a versatile means of transportation that will get you anywhere in style, this Sixthreezero is for you.
One Bike for EVRY Journey
More often than not, when thinking about bikes, we focus on carbon parts, marginal gains, high performance, and so on. Don't get us wrong; we think all of these things are important. However, that often makes us forget one of the main aspects of cycling — it should be fun!
This was one of the main motivations at Sixthreezero when their engineers were building the EVRYjourney model. Their goal was to make a bike whose main characteristics would be comfort, fun, versatility, and attractive looks. By looking at the finished product, we can say that they have achieved all their goals!
EVRYjourney is a mix between a hybrid bike and a beach cruiser with a comfy, laid-back geometry, that puts your body in an upright position. It's perfect both for short and tall riders since the pedals are positioned in front of the saddle; therefore, you can lower your saddle significantly and still stretch your legs fully when pedaling.
On top of that, it comes in four different colors: Teal, Navy, Cream, and Mint Green. You can also change the color of the saddle by choosing between brown, white, and black. Therefore, if you're a woman, you can easily customize it to suit your unique personal style. For men, only the black frame is available.
What We Liked
Sixthreezero EVRYjourney does not try hard to be likable like many other brands and models do. It just tries to serve its purpose well and be your best friend when you need to get from point A to point B in a leisurely manner. That's the first thing that we liked about it, which is reflected in the frame that this bike has.
It combines both retro and modern visual and building elements, the result of which is a one-size-fits-all frame. No need to go through the painful process of bike fitting, which is especially hard if you have an awkward build. All you need to do is go to the Sixthreezero website, type in your height and weight, click a button, and you'll get an answer whether this bike fits you or not. It's as simple as that!
Several Speed Variations
Depending on what you need this bike for and where you live, you can get this bike with different speed combinations. The drivetrain is available as a 1-speed, 3-speed, 7-speed, and 21-speed. If you live in a flat area or you plan to ride EVRYjourney along the beach, the 1-speed model will make things easy and simple for you and do the job well. But, if you need to battle more hills or you want to be able to go a bit faster, consider one of the other three models.
Retro Handlebar
One of the first things that you'll notice when you look at this bike is the retro handlebar. It's smooth and sexy, with recognizable old-fashioned lines. However, apart from looking amazing, a handlebar shaped like this has other purposes as well — it will make your rides a lot more comfortable and more relaxed by keeping your hands close to your body and putting you in an upright position. This way, you will also have a good view of the traffic and your surroundings, which is vital for a city bike. Primarily as it is intended to be ridden in areas with a lot of people and traffic.
The Nitty-Gritty
Let's not forget to mention some detailed specs about this bike.
This Sixthreezero EvryJourney has incredible looks and style, but it performs really well on the road as well. Its frame is built of aluminum, whereas the fork is made of steel, so the weight of the bike is pretty low. The frame is also equipped with a strong rear rack, where you can fit a child seat or use it to carry your groceries.
It comes with semi-slick 26″x1.95″ tires that are great both for riding on the hot city asphalt and some hard-packed trails. This way, EVRYjourney justifies its name, as it is able to take you almost anywhere.
Finally, this bike comes with low-end Shimano derailleurs (either one or two, depending on the speed setup you choose) and V-brakes which are the best choice for the type of ride it is intended to do. Therefore, overall, the engineers at Sixthreezero did a thoughtful job, as every part on this bike is a piece of a puzzle that fit really well together in the end.
Biggest Highlights
One-size-fits-all frame (5′ to 6'2″, up to 300lbs max)
Retro looks combined with modern performance
Four frame colors and three saddle colors available
Wide semi-slick tires that give comfort and versatility
Available as a 1-speed, 3-speed, 7-speed, and 21-speed setup
Excellent for cruising on the beach and commuting to work
Ideas for Improvement
Assembly instructions are not the best
Paint chips rather easily
Handlebar can be too wide for shorter riders on city
Are There Any Setbacks?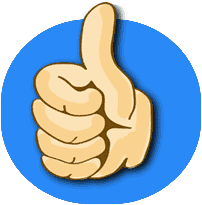 The first thing that we need to mention in this section before talking about any setbacks is that this bike usually costs between $350 and $400. For that amount of money, you get everything that you expect, and EVRYjourney even surpasses some expectations. However, this Sixthreezero bike does not come without some considerations.
For example, the one-size-fits-all principle is fantastic because of how easy it is to determine whether you can ride the bike or not. But, at the same time, there is a chance that you will not get the perfect fit in the end. However, this rarely happens since you can change the geometry significantly by tinkering with the saddle and the handlebar.
You should also remember that this is not a high-end performance bike. It has lower-end Shimano components which do an excellent job on leisurely rides and moderate daily commutes. If you need a bike to ride 50 miles on every day, you should look for a hybrid model.
But, all in all, we wouldn't say that Sixtreezero EVRYjourney has some significant setbacks or any dealbreakers. If you want a fun bike to commute on or ride every day with your family, we say — go for it!