Sixthreezero is a USA-based company that focuses solely on building cruiser bikes. As their selection grows, they're slowly becoming one of the biggest producers of these attractive and versatile two-wheeled machines.
Beach cruisers are not intended to be used to help you win a race or get from point A to point B quickly. They are imagined as an extension of your personality and as a part of your lifestyle. Moreover, they look good, so they are a fashion statement that you take with yourself every time you ride a bike.
Sixthreezero is a successful and popular cycling company because they understand this concept. They found an area in cycling where they excel and feel comfortable, which can be seen in their products.
Their bikes are characterized by a low price, as most of them cost less than $500. However, they do not neglect quality and performance, and great looks come as a given.
Other unique features that define this company and their bikes are the one-size-fits-all frames, customizable colors and speeds, free shipping, easy assembly, 365-day test period, and lifetime warranty.
If you are a person who loves cycling, enjoys the summer breeze in their hair, and prefers the simple and retro design to high-tech futuristic mumbo jumbo, then you are the Sixthreezero's perfect customer.
This company is relatively young, but it already has a rich history, so let's learn more about it in this Sixthreezero review.
---
History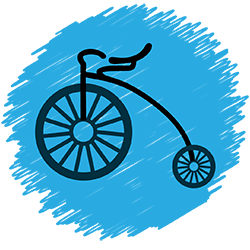 Like many other great bicycle companies out there, Sixthreezero started in a small garage, as the brainchild of a group of friends and cycling enthusiasts.
The company was established in 2005, in a garage in Hermosa Beach, in Southern California. This is where the first bikes were built and sold and where Sixthreezero started making a name for itself.
Shortly after that, the company moved to Torrance, California, to a real warehouse, befitting of a cycling company that promises to grow big in a short amount of time. This is where the company is located even today.
At first, they built several basic beach cruiser models that served the purpose of helping people spend more time outdoors and enjoy the lovely Californian weather. Over time, their offering grew, so now they even offer beach cruiser e-bikes, which are not easy to find elsewhere.
Apart from being interested in the cycling culture, the Sixthreezero founders and employees are also fashion and pop culture enthusiasts, which clearly translates to what they do.
---
Product Line
The product line of Sixthreezero is surprisingly wide. They have clearly found their niche within cycling, which they love and understand well. Therefore, they can figure out which types of bikes fit different types of riders.
Even though they predominantly make beach cruisers and have no intention of changing that, they have recently also added tricycles and fat bikes to the lineup as well. The bikes they offer are separated into four main categories — Men's, Women's, Kid's, and Electric. However, there are other ways in which you can choose.
For example, you can click on the "Lifestyle" tab on their website and choose a bike for your specific purpose. As we mentioned earlier, Sixthreezero is not a regular bike company.
Instead, they are immersed in the beach cruiser culture, so they can suggest specific bike models for college students, surfers, beginner adults, bad knees, bad backs, the elderly, and so on.
These are the most popular Sixthreezero models, which can be commonly seen around California and beyond.,
---
Sixthreezero Models
---
EVRYJourney
The EVRYjourney is one of Sixthreezero's best-selling beach cruiser models. As you can guess from the name, this bike is incredibly versatile, and it can take you on EVERY journey that you choose.
However, the company advertises it as an adventure model and a head-turner on the city streets. It's got lots of high-gloss chrome components and a shiny frame. This model is available as a men's, women's, and an electric bike.
To whom: Sixthreezero EVRYjourney is intended for those who need a bike to do a short commute to work, do a grocery haul, or just chill on the streets and do it in style.
EVRYJourney Men's – Amazon.com
EVRYJourney Women's – Amazon.com
---
REACHyourDestination
REACHyourDestination is a fast bike that's intended to get you from point A to point B without any fuss. It does not have the characteristic Sixthreezero beach cruiser design, but you can certainly cruise along the beach on it.
Instead, it's characterized by straight lines and a straightforward design. This Sixthreezero model is perfect for daily commutes in urban and suburban places. There's a women's model as well.
To whom: Perfect for anyone who needs a simple yet stylish bike to ride to work and back home in no time or take their kids to school every morning.
---
InTheBarrel
IntheBarrel is a modern-looking bike that's intended to help you take the edge off after a long day that looked like it would never end. This bike is a real chiller, which can be seen in its smooth, flowing lines, and comfortable balloon tires.
It's ideal for casual rides from your home to the beach, carrying a surfboard, and spending some quality time with your friends and family.
Inthebarrel is now available with fat tires as well. They're ideal for riding on sand and any other more demanding terrain.
To whom: The IntheBarrel model is intended for riders who live the "beach cruiser lifestyle" to the fullest. If you want a simple to maintain bike that makes a statement on the streets, go for this one.
---
BE Cruiser
Be Cruiser is what we'd call the definition of a retro cruiser bike that you could see being ridden by free-minded guys a long time ago. However, Sixthreezero has taken it a step further and improved it by giving it smoother, more modern lines, while retaining the old school, retro feel.
It's intended for easy riding, when you have nowhere in particular to be, you're in no hurry, but you just want to be out there.
To whom: The Be Cruiser model is the right choice for ladies and gentlemen of culture and elegance, who love the good old times when everything was simple and stylish.
---
Women's Cruiser
As you can guess from the name, Women's Cruiser is the Sixthreezero's women's model, which has a lot of similarities with the men's Be Cruiser. It was imagined as a classic bike that would define the cruiser culture on the sunny Californian streets.
It has an ergonomic frame, a comfortable dual-spring seat, and a unique forward pedal position. Best of all, you can get it in 8 attractive and feminine colors!
To whom: If you are a lady who is on the lookout for a do-it-all bicycle that also looks fantastic, you've found it here. It's the Sixthreezero Women's Cruiser!
---
AroundTheBlock
AroundtheBlock is probably one of the most popular Sixthreezero models, as it can be found in all four categories — Men's, Women's, Kids', and even Electric.
The designers developed it as the ideal beach cruiser for young people, students, and athletes, who want to have a bike that suits their free spirit. Therefore, AroundtheBlock is modern, has a split top tube, and it comes in simple yet elegant color schemes.
To whom: The AroundtheBlock model is ideal for the younger generations who want an affordable bike that can get the job done. However, it's great for young-spirited individuals as well!
---
BodyEase
BodyEase is the perfect marriage between beach cruiser bikes and hybrid bikes. All of the best properties from both of these worlds are brought together and combined in a simple but powerful bike.
The result is an all-purpose hybrid city bike that is fast, comfortable, and stylish at the same time. BodyEase is not customizable when it comes to colors and speeds, but it serves its main purpose beautifully.
To whom: You should get the BodyEase model if the front suspension is important for you. Riding on forest roads or bumpy city roads will no longer be a nuisance.
---
Sixthreezero RideInThePark
The Sixthreezero RideInThePark is one of those bikes that you simply cannot miss on the streets. It has a simple retro design with straight lines, which show that you are a person who knows what they want in life.
The vintage frame design is combined with modern engineering to provide you with a bike that does not care about the harsh conditions on the city streets. Moreover, it features a dual-spring saddle for all the comfort that you need.
To whom: RideInThePark is a bike that keeps things simple, but still manages to make them flamboyant. This one is perfect for business people who need an efficient way to get through the city streets.
---
ExploreYourRange
ExploreyourRange is another mix of a hybrid and a beach cruiser bike. It features straight and sharp lines but comes with a rounded cruiser handlebar that makes the rider ever more comfortable.
ExploreyourRange has a lightweight and ergonomic frame that puts your body in the perfect position for long rides. It's simply ideal for battling the traffic on your morning commute or testing your cycling endurance limits.
To whom: If you live in a busy city core and you're sick and tired of getting stuck in traffic every morning on your work commute, what are you waiting for? Sixthreezero ExploreyourRange is the solution to your problems.
---
EVRYjourney Steel
The Sixthreezero EVRYjourney model is available both with aluminum and a steel frame. Depending on which material you prefer or how much money you have to spare, you can choose between one or another.
The steel model is $100 cheaper and does not have any disadvantages. Steel is slightly heavier, but it's more durable and easier to fix as well. In any case, both models are equally beautiful, so you really cannot make a mistake.
To whom: EVRYjourney Steel is the right choice for those who like this model, but want to save even more money and go for the cheaper version. It's the logical choice for those who recognize the benefits of steel as well.
---
Paven'Trail
Paven'Trail is Sixthreezero's take on the versatile hybrid bicycle that can deal with almost any terrain. This model has large 700c wheels, comfortable geometry, and smooth front suspension.
It features 21 speeds, which is more than enough to get you up any hill or allow you to keep with the flow of traffic on the urban streets. Paven'Trail is available in just one color; but, as it's said, black goes well with everything.
To whom: You should consider the Paven'Trail model if you want a simple hybrid bike with a complex hybrid use. Ride it on the smooth city streets or on bumpy countryside roads.
---
EVRYjourney 24″
There's one EVRYjourney for everyone out there. This model is not different from other EVRYjourney models, except for the fact that it comes with 24″ wheels. Therefore, it's perfect for shorter riders, especially women, who find 26″ wheels too big and bulky.
The EVRYjourney 24″ model is even lighter than the original thanks to the smaller wheels, so it's very easy to carry around if need be.
To whom: If you fell in love with the EVRYjourney model but you're short and petite, check out the EVRYjourney 24″. It's just and beautiful and just as capable as the 26″ model.
---
AroundtheBlock 24″
AroundtheBlock is one of Sixthreezero's most popular models. However, not everyone finds its 26″ wheels to be the right size. Luckily, this company has created a 24″ version as well, which is much smaller, and thus has a smaller standover clearance.
This model is available both as a men's and a women's version, so whether you are a compact man or a petite woman, you can comfortably cruise on it.
To whom: All of those who love the timeless design of the AroundtheBlock model but need it to be smaller should choose the AroundtheBlock 24″. It's easier to ride and handle, but just as good!
---
AroundtheBlock (Boys & Girls)
There's no reason why kids cannot enjoy the beach cruiser culture as well! The AroundtheBlock model is available in kid's sizes as well, both for boys and for girls.
These models are mini-versions of the original AroundtheBlock model, available only in the single-speed version. The boy's bike is painted black, whereas girls can choose between mint-green and teal-blue, both of which look fantastic. You kids will love them!
To whom: If you're planning to buy a bike for your kid, this AroundtheBlock model is a good choice. It has a retro picturebook design that your kids will recognize and a safe and durable build.
---
Sixthreezero Tricycles
As of recently, Sixthreezero has three tricycles in their lineup as well, one of which is even electric.
These are all three-wheeled versions of the aforementioned models, called:
EVRYjourney Electric Tricycle
BodyEase Tricycle
EVRYjourney Tricycle
They're characterized by three wheels and a big basket between the two rear wheels. Therefore, these bikes can serve as cargo bikes that you can use to transport groceries or any other stuff you need.
To whom: Sixthreezero tricycles are an excellent choice for urban riders who want to be able to commute comfortably and transport large amounts of goods, such as groceries or even pets and kids.
---
A/O Women's Bicycles
Sixthreezero has launched a new brand of women's bicycles called A/O. They've taken their classic bike frames and adapted them with several women-specific features.
The geometry is more suitable for the women's body, as well as the saddle. The design features bright colors which any lady would like.
At the moment, there are around 7 hybrid and cruiser models that you can choose from, called Frida, Serena, Rosa, Jackie, and so on.
To whom: Sixthreezero's A/O women's bicycles are excellent for ladies who need dependable and comfortable city commuters and cruisers built to fit their bodies perfectly.
---
Electric Bikes
A few years ago, Sixthreezero decided to tap into the Electric bike market as well by developing several electric models. Today, they have two electric models available — EVRYjourney and AroundtheBlock. However, these come in different variations, mainly differing in terms of the engine and battery power. One is even a tricycle.
Electric bikes are becoming increasingly popular today, as more and more people have started to recognize their advantages.
They are no longer reserved for the elderly and those who have health issues; young people frequently buy them as well. Moreover, electric bikes are often used by commuters since you can get to work or anywhere else without breaking a sweat.
As a matter of fact, the concept of electric bikes fits perfectly with the idea of cruiser bikes — both are intended to make cycling easier, less stressful, and more enjoyable.
One size fits all
A unique feature of the Sixthreezero brand is its one-size-fits-all approach to bike frame geometry. Namely, their bikes do not come in traditional sizes, but the company argues that they have unique proportions that will fit everyone out there.
One of the ways in which this is accomplished is by having pedals which are positioned forward relative to the saddle. Therefore, both short and tall riders can find their perfect saddle height with ease, and short riders don't have to worry about standover clearance.
However, does one size actually fit all?
Our opinion is that it fits almost everyone. If you are very short or very tall, you might have a hard time finding the right fit. Short riders might struggle with the size of the handlebar, which they can have trouble reaching. Very tall riders might have the opposite problem. However, if you are of average height and build, you should have no problems.
To help you out, Sixthreezero has developed a handy algorithm that helps you determine whether a bike from their selection is good for you. They called it Body Fit. 
All you need to do is type in your height and weight and the algorithm will calculate the results. This option is available for every bike and you can also use it to get a model suggestion if you still do not know exactly what kind of bike you need.
---
Do We Recommend Sixthreezero Bikes?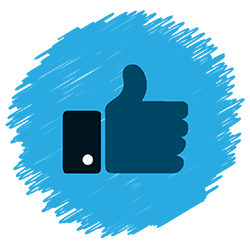 This is a simple question that requires a simple answer — yes, we absolutely recommend Sixthreezero bikes.
However, we do not recommend them for everyone.
As you already read in this Sixthreezero bikes review, that they come at an affordable price, and as such, they have cheaper parts that cannot take a lot of abuse.
They are not intended for racing, performance-oriented riders, or aggressive trail riding.
However, Sixthreezero bikes are perfect for anyone who does not want to break the bank purchasing a bike but wants a machine that will last them for a long time, with little maintenance involved.
If you need a bike to do a short daily commute to and from work, carry groceries home, ride your kid to school, or just casually cruise around the city, then you should definitely consider buying one of the models we showed you here.
---
The Questions We've Received About Sixthreezero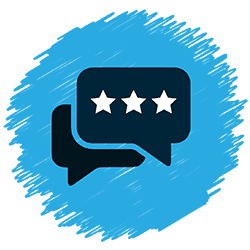 We've received several questions about the Sixthreezero bikes before making this review, which we will answer in the section below. If you have any other questions, feel free to ask us in the comments, and we'll answer those as soon as possible as well.
Are Sixthreezero bikes good?
Yes, Sixthreezero bikes are good. They are cheap, but they are not cheaply made. They use quality-build low-end components that are manufactured and fitted with precision.
These are not competitive bikes that you can race on or try to progress your fitness. Instead, they are perfect for commuting, casual rides, grocery hauls, and so on.
Where are Sixthreezero bikes made?
Sixthreezero headquarters are located in Torrance, California. This is where the bikes are imagined and designed. After that, they are made in China and shipped to customers worldwide.
Are Firmstrong and Sixthreezero the same company?
Yes, Firmstrong and Sixthreezero are the same company. These are two brands, both of which make unique cruiser bikes, but they are both part of the Sixthreezero Enterprises, LLC DBA.
Who makes Sixthreezero bikes?
Sixthreezero bikes are designed by engineers at the Sixthreezero's headquarters in Torrance, California. The bikes are then built in a company in China and delivered to customers around the globe.
Who sells Sixthreezero bikes?
Sixthreezero bikes can be purchased both in retail shops and online. Here is a list of the best places where to look for them:
Dick's Sporting Goods
Walmart
Target
Kohl's
Bed Bath & Beyond
Sears
Sam's Club
And the most popular – Amazon
---
Related content
Firmstrong Bikes
Best Hybrid Bikes
Best Women's Hybrid Bikes