11 Cycling Essentials for Every Bike Ride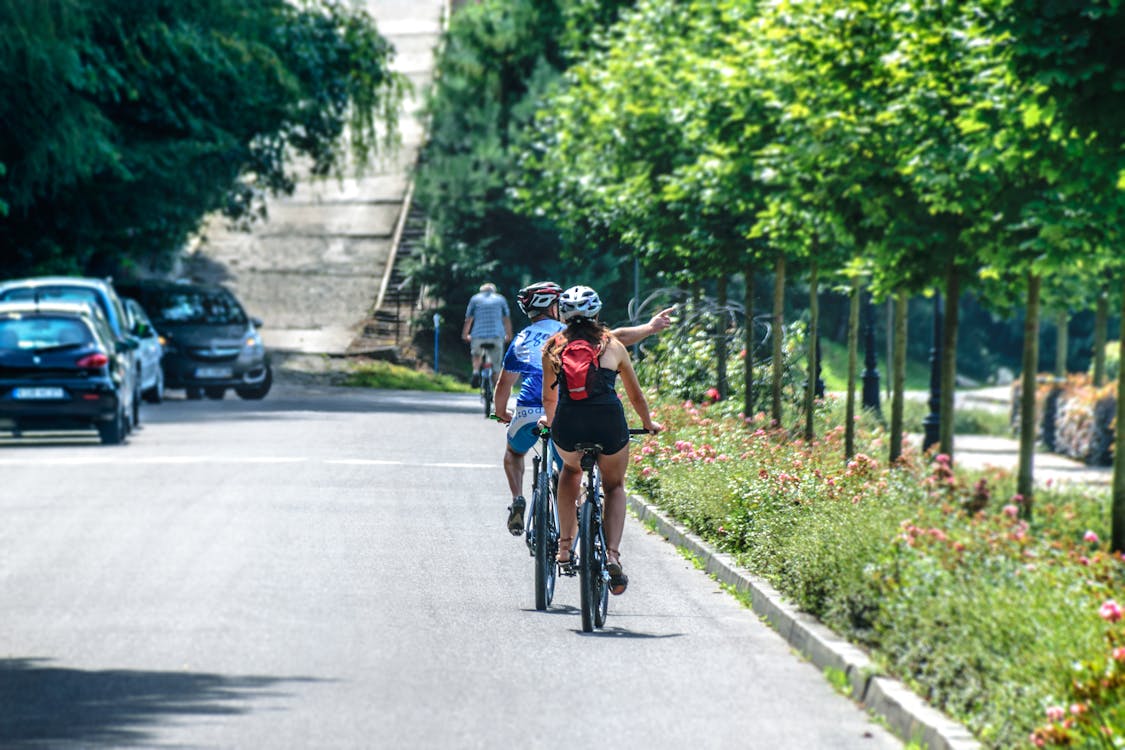 You don't want to be the person who hasn't got a spare to repair a puncture while biking and end up stranded in the middle of nowhere. There are a handful of essential tools that should accompany you on each ride, assuming your bike is road-ready, and you've got the appropriate safety equipment and clothing for the conditions outside.
Here we outline the tools like a checklist to help you maintain peace of mind on every bike ride. With these 11 items, you can get yourself (and your friends) out of almost any sticky situation faced on the road.
Some of this bike equipment (at least the multitool, tubes, and tire levers) should be stored in a saddle bag or hip pack, to avoid overstuffing your jersey pockets, making it difficult to easily access anything back there. Some bikers tend to favor a small backpack or even a frame bag between the inner triangle of the bike for longer rides where more food and hydration are needed.
---
1. Cell Phone
Carrying your cell phone on a ride can help you in most situations, say if you happen to forget any of the following essentials. You can use it instead of cash (with Google/Apple Pay), store your important information and contacts, and make emergency phone calls in the event of something unplanned.
---
2. Puncture Repair Kit
A repair kit will help if you or somebody in your group forget to pack an inner tube or get more than one puncture.
Tube type bike repair kit usually comes with about 10 patches, rubber cement, a metal grater or sandpaper, and something to mark the hole with, while the
Follow the accompanying instructions and you'll be back on the road in no time.
---
3. Inner Tubes
It is prudent to carry at least one inner tube in your saddle bag at all times, or tucked on the bikes' frame. Your likelihood of a puncture will depend on where you cycle and for how long, so factor that into your decision as you don't want to be stuck on the side of the road without one. Ensure you have the right size tube and valve extenders if you've got deeper rims.
---
4. Tire Levers
It's very difficult to get a tire off the rim without tire levers, and sometimes even difficult with levers if the tire has never been removed before. Two levers should suffice to get the tire off, and be sure to replace the tire by hand once you have changed the tube, as using the levers could cause another puncture.4. A pump / CO2 canisters.
---
5. A Bike Pump / Gas Canisters
Fixing a puncture is completely pointless if you can't get any air back into the tube so taking a hand pump or gas canisters (depending on preference/budget) on every ride is key. Gas canisters are quick and easy, but a small hand pump will last a long time and you don't have to replace it after each puncture. Many hand pumps come with a frame mount for convenience or will easily fit in your jersey pocket.
---
6. Chain Quick Link
In the event of a broken chain, a quick link can be a lifesaver, allowing you to fix the bike chain easily. They are simple and fast to install when you have the right tools and you know what you are doing (having YouTube on your cell phone can help).
---
7. A Multi-Tool
Of the various things that can go wrong with your bike on the road, a multitool can help solve most. Make sure yours has a chain breaker so you can use your quick link and make adjustments if needed. Your multitool may also have allen keys, but if not, be sure to have a set on hand as well. Park Tools have a range of options with different tool combinations so you can choose the right one for you based on function and weight.
---
8. Hydration
Keeping hydrated during your rides adds to your comfort, performance, and helps with recovery, so ensuring you've got adequate, full bottles (or somewhere to fill up along the route) is key. It's recommended to drink around 16oz per hour, adjusted for intensity and weather.
---
9. Food & Energy
On longer rides, taking along some food in the form of bars, gels, fruit, or a sandwich will help you avoid hitting a wall. The infamous 'bonking' happens when your body runs out of energy needed to sustain effort, and can be avoided with a little foresight. Take whatever you are comfortable with eating during a ride, and make it something not too heavy to avoid nausea.
---
10. Cash
Carry a small amount of cash and/or a credit card at all times even if you have your cell phone. You'll be thankful if you get caught in a rural area where the signal is poor.
---
11. Identification
Bring a driver's license or state ID along with you in case of any emergency so you can be identified easily. This could include insurance information if applicable. Many cyclists carry a small ziplock bag to carry an ID and information, their mobile phone, and their money, to keep it dry in their jersey pocket.
What every cyclist should have differs, but it may be worth considering the following situation-dependent bike accessories too.
---
12. Bonus Items
Rain cape – In areas where rainstorms are unpredictable and frequent, taking a rain cape rolled up neatly and stuffed into your jersey pocket is wise. When you get caught 30 miles from home in a rain shower on a chilly Pacific Northwest fall day, you will be thankful that you planned ahead.
Lock – If you cycle in urban areas and you need to stop unexpectedly to answer nature's call or grab a quick coffee, having a small u-lock in your pack or fixed to your bike is very helpful.
Presta Valve Adapter – In case you have a standard bike pump, and a Presta valve.