Diamondback Atroz Review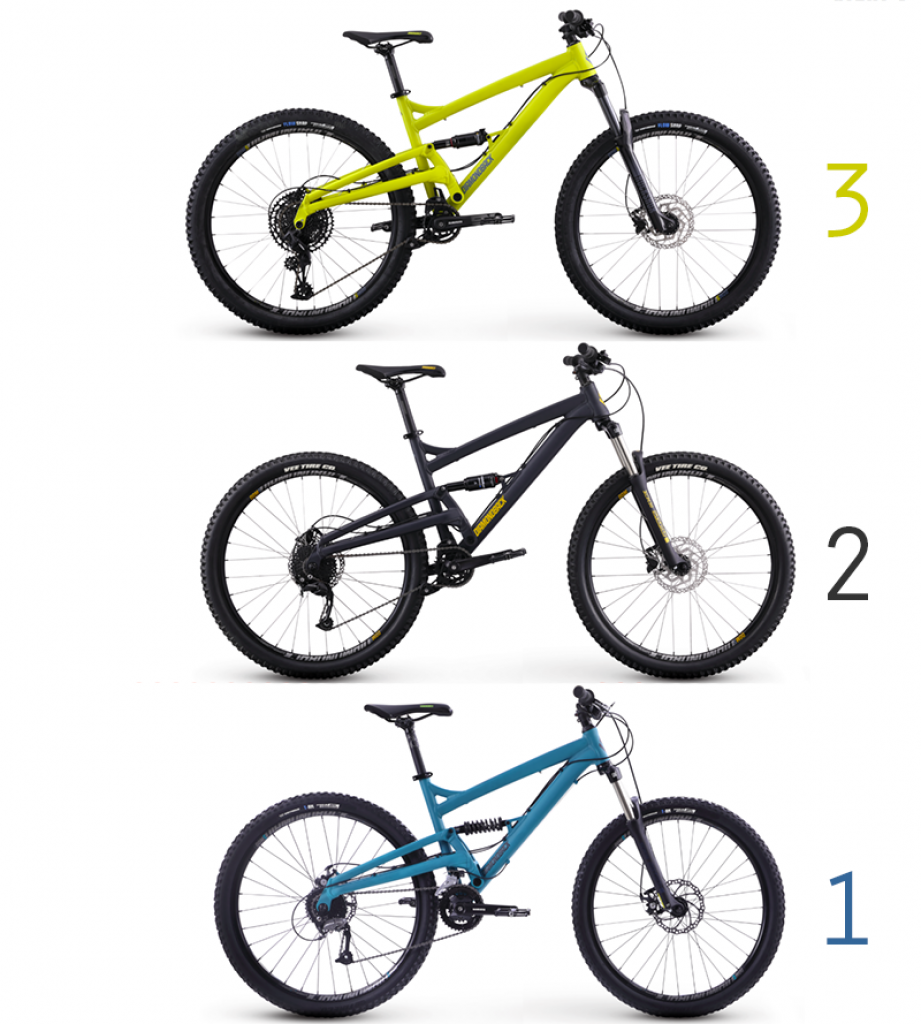 The Diamondback Atroz is a great entry-level series of full-suspension mountain bikes aimed at individuals who are after an affordable yet durable trail bike by a known bike brand.
If you've been riding hardtails only so far or you've only ridden a cheap full-suspension bike from a big box brand, Diamondback Atroz will be a great step up for you.
In this review, we'll take a closer look at the three available models, dive into the specs, and help you make an informed buying decision by the end of it!
---
Diamondback Atroz 1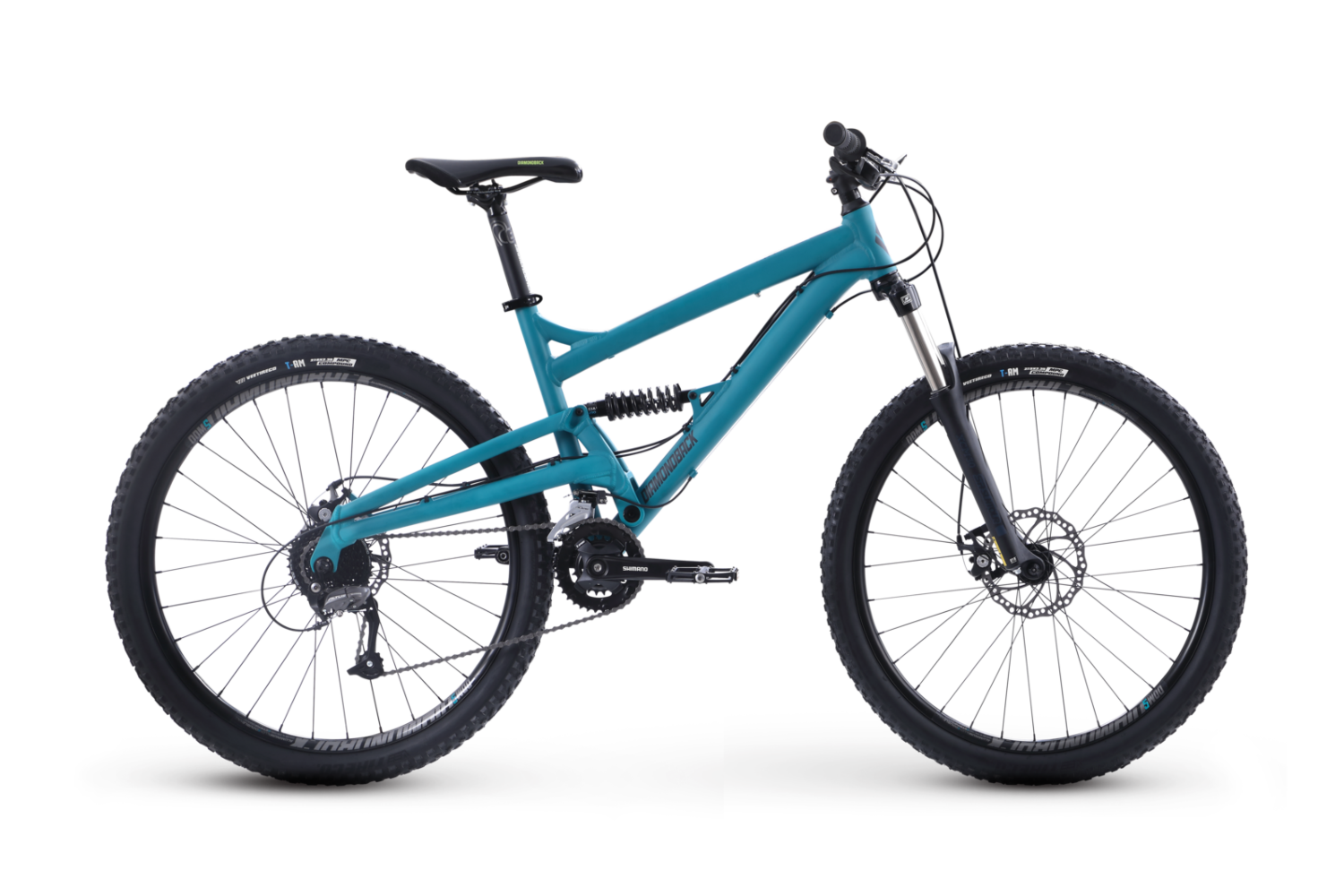 Head Tube Angle: 66.5° // Seat Tube Angle: 72.5° // Chainstays: 435mm // 18-speed Shimano Alivio
FRAME – Atroz 6061 T-6 Aluminum 27.5 Trail
FORK – 120mm Travel, SR Suntour XCM, 30mm Stanchions, w/ Preload Adjust
REAR SHOCK – 100mm, Kindshock, Coil Shock, 184x44mm
The Atroz is most likely the best under $1,000 full-suspension mountain bike by a large bike brand, Diamondback.
The 27.5″ (650b) wheel bike features a 2×9 speed Shimano Alivio and Altus drivetrain, 180/160mm rotor mechanical disc brakes, 100mm travel in the rear, and 120mm travel in the front.
The coil shock is pretty bullet-proof in means of maintenance, and the SR Suntour XCM with preload adjustments is another great package to squeeze into such a tight budget. The bike has got everything to get you comfortably to the trails.
---
Diamondback – Atroz 2
FRAME – Atroz 6061 T-6 Aluminum 27.5 Trail
REAR SHOCK – 100mm, SR Suntour Raidon-R, Air Shock w/ Rebound Adjust, 184x44mm
FORK – 120mm, SR Suntour XCM, 30mm Stanchions, w/ Preload Adjust
Atroz 2 is another aluminum frame 27.5″ full suspension bike with the same amount of travel as the Atroz 1 (120 & 100mm), while the upgrades have been made in the rear shock, 1x front chainring drivetrain and 180mm hydraulic disc brakes.
There are some upgrades here and there, but in general, the Atroz 2 is another 'miracle' when you are looking for a full-suspension trail bike at this price range. Although the quality of components is intended for beginner/intermediate users, there's still a lot to rely on this bikes' geometry and durability.
---
Diamondback – Atroz 3
FRAME – Atroz 6061 Aluminum 27.5 Trail
REAR SHOCK – RockShox Monarch R, 10mm travel
FORK – RockShox Recon RL, Solo Air, 130mm travel
The Atroz 3 is the most advanced out of the Atroz series that has got the RockShox Recon RL Solo Air forks in the front, and RockShox Monarch R air-shock in the rear.
The bike also comes with a 12-speed SRAM SX drivetrain which is a nice upgrade from the previous models. If you are a recreational mountain biker looking for a great value full-suspension mountain bike to hit the trails with confidence, there's really no other bike at this price range to compete with the quality of components.
---
Diamondback Atroz Size Recommendations
SM – 16″ – 5'4″ – 5'7″
MD – 18″ – 5'7″ – 5'10"
LG – 20″ – 5'10" – 6'1″
---
Buy from Jenson USA Buy on Amazon