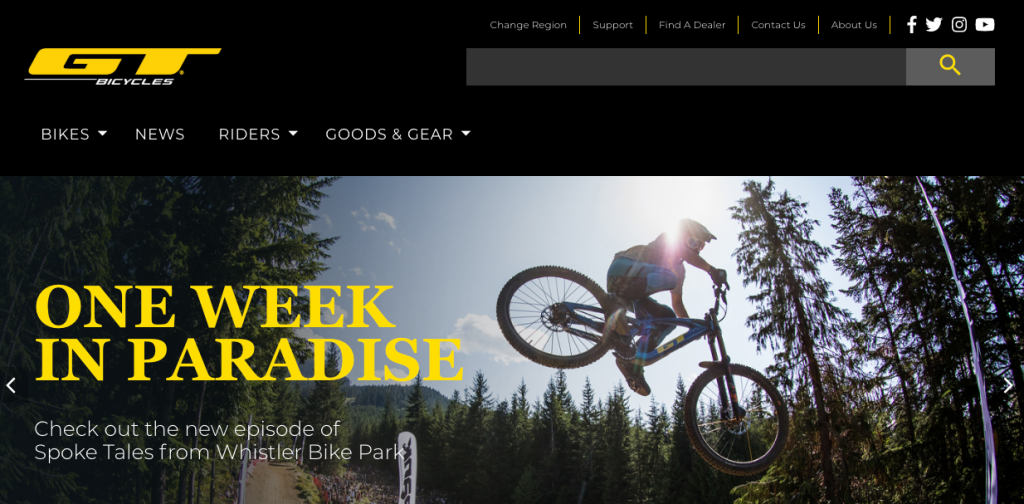 GT is a California-based bike company that was started back in 1979 by Gary Turner and Richard Long.
This might be already obvious but it is worth stating that the name GT is derived from the initials of Gary Turner.
This American company manufactures and designs BMX, Cyclocross, mountain, hybrid and road bikes. In the early years, the company specialized in coming up with the best BMX bikes and it was not long before it made a name for itself with a magnificent record in the professional circuit. GT later moved to mountain bikes and road bikes.
Canadian conglomerate, Dorel Industries, is the company behind GT bikes. It also markets other bikes made in Asia, they include: Dyno, Schwinn, Cannondale, RoadMaster, IronHorse and Mongoose.
GT is built on the foundation of racing thanks to the information gathered from some of the fastest athletes in the world. In a quest to make fast bikes, the company also uses top notch engineering to find the ideal balance between refinement and performance.
The manufacturers of GT bikes have built the company on a vision of creating the most innovative and reliable frames by pushing the limits of what can be done with bikes. GT bikes are great for various purposes, from racing to recreation.
We would recommend the hybrid bikes for recreation and commuting because they have the capabilities and comfort required.
But let's dive in with this GT bikes review.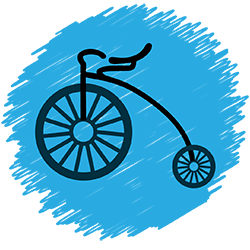 When they founded the company in Turner's garage, Gary Turner was a custom bike maker and welding engineer while Richard Long was a bike shop owner.
Their story began in 1975 after Long opened his bike shop using cash he gained from a motorcycle accident settlement; this shop turned out to be a great investment since they would later use it to market their bikes.
On the other hand, Turner was involved in a totally different trade before their company took off; he was a musical instrument repairer.
The company was born after Turner decided to use his welding experience to build his son a durable BMX frame; by improving the quality of the available frames he built the first GT frame.
They started by manufacturing BMX bikes for the youth motocross sport. The popularity of their bikes pushed them into mass production and they even supplied bikes to the U.S. Olympic team. The success of the company would continue and it was not long before it turned into a multimillion-dollar firm.
Bain Capital, a Boston-based investment company, acquired a controlling interest in GT. In October 1995, the bike company went public.
A career highlight is when the company manufactured a highly aerodynamic 'Superbike" in 1996. The bike came with differently sized aerodynamic wheels, an extremely thin seat and downtubes, a carbon graphite frame with no top tube as well as a seat tube with a deep cutout to provide room for the rear wheel.
This project was done in association with the U.S. national team. The bike would eventually get banned by the Olympic organizers.
GT co-founder Richard Long met his death in a motorcycle accident a week before GT's debut at the 1996 Summer Olympic.
In 1998, GT went public and it was eventually acquired by Questor Partners for $175, (Questor also owned Schwinn during this time.) Next, the Pacific Cycle acquired GT after Questor Partners went bankrupt in 2001. In 2004, the company was finally acquired by its current owner Dorel Industries.
The company stands out for its hard-tail frame design which is known as "triple triangle"— the seat stays are attached to the top tube forward of the seat tube while still being parallel to the downtube.
The company often uses a frame design where the bike's top tube extends rearward past the seat tube; they say that the vibration transferred to the seat from the rear wheel.
Later versions would have "GT" stamped on the end of the extended top tube.
Over the years, the company has sponsored various teams and famous athletes like Juli Furtado and Rebecca Twigg.
The company has sponsored teams that participate in road, mountain and BMX competitions.
The riders in the mountain team include Eric Carter, Kevin Aiello, Han Rey, Tyler McCaul, Marc Beaumont and Roger Rinderknecht. GT also added Rachel Atherton, Kyle Strait, Gee Atherton, Rachel Atherton and Dan Atherton to the team in 2012.
GT has sponsored road cycling teams like Jelly Belly team and Lotto pro cycling team. GT also sponsors U.S. cyclists riding for local dealer teams; they are called the Co-Factory team.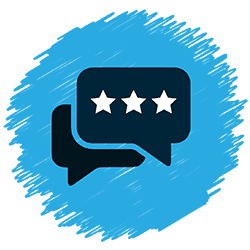 GT bikes have been around for a while and going by the comments from consumers, they are generally doing great although there a few complaints about some bikes.
The company points out that they use top-notch engineering to find the ideal balance between refinement and performance. Here are some comments from consumers we've found for this GT bikes review.
The GT Grade Carbon Ultegra got a reaction out of Paulrattew who said
"I've got the 2015 Carbon 105 version. Great bike – couldn't justify the extra expense of the Ultegra version when 105 is so good now (plus the fact that it is on a bike which will take a battering, so Ultegra would be prohibitively expensive to replace).
I've not had any problems with spokes snapping, but the rear wheel doesn't seem to want to stay true for long which is frustrating. I'm tempted to have the rear wheel just fully built up again.
The hub is good and the rim is great, but something is obviously off with the factory build. I do change the tyres around a lot though (Schwalbe X-one, G-one and Hutchinson sectors – depending on what I am planning on riding) which probably doesn't help though.''
Zwan said this about the GT Grade Alloy Tiagra
"Hi all! I'm looking for a GT Grade Alloy Tiagra. I wondering which size I need. I'm 1.70m. The chart size of GT says that I need a M (55).
Some resailer don't have it in stock but said to me that I need to order an "S" (53). The review was done with a 55 and the reviewer is 1.80m. What should I do. Thank you for your help."
It is cheaper for you to assemble your bike at your local bike shop than ordering online.
When looking at the bigger picture, it is great to have your bike handled by a professional because you won't have problems in the future.
However, with technical skills, you can easily fix it by yourself. PS! There are many videos on Youtube as well:)
These bikes have produced excellent performances when tested at the highest level; they come with top-notch downhill, endure and trail performances.
They include Fury, Avalanche, Zaskar, the Aggressor, Bump and Helion.
They are great at tearing up trails and they have a variety of prices and many features. They have hardtail and full suspension bikes.
One of the top bikes is the GT Sanction Pro 27.5" Mountain Bike 2019 – Enduro Full Suspension MTB which goes for $4,200. It has an FSA Orbit 1.5ZS Headset, 6069-T6 aluminum frames and Shimano Zee hydraulic disc brakes.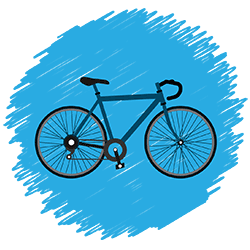 These bikes offer an efficient and fast ride even when the cyclist is dealing with a very rough surface.
They are built to win; they are strong, light and stiff. The iconic Triple Triangle seat provides enhanced comfort and strength.
The high-end bike is the GT Grade Carbon Pro 2018 – Road Bike which goes for $3,000. It offers high-performance thanks to its reliable disc brakes and EnduRoad carbon frame. It can also be customized with a pannier rack and fenders.
If you want to do it online, then we've found that Wiggle has a decent selection of GT bikes available. See them here…