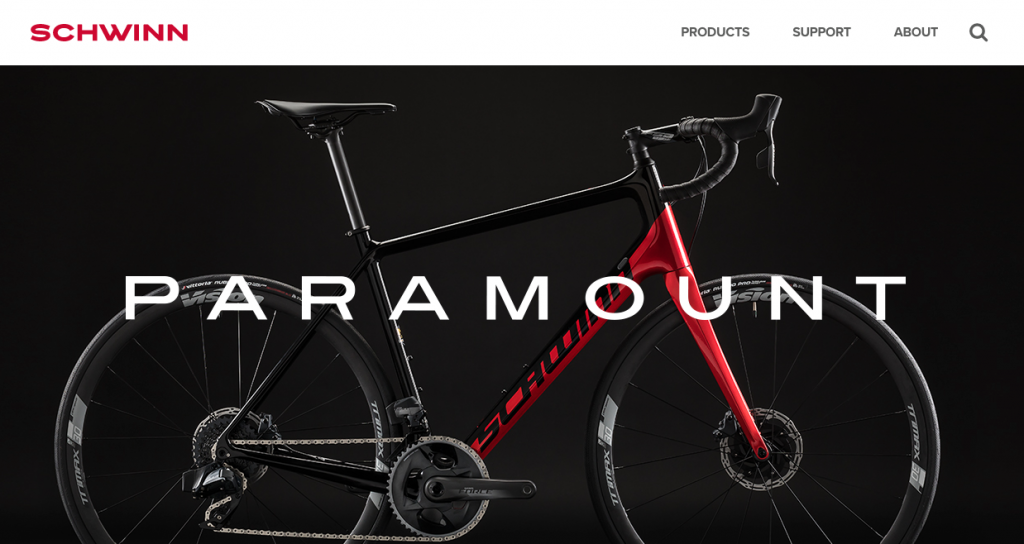 Mechanical engineer Ignaz Schwinn is the German guy who started the Schwinn Bike Company. This is one of the oldest bike companies in the market having been established in 1895. Through most of the 20th century, the Chicago-based company reigned as a major manufacturer of American bikes.
It is currently owned by Dorel Industries; a multi-national conglomerate that owns Pacific Cycle. The company has faced hard times in the past after being declared bankrupt in 1992.

---
The History Of Schwinn Bicycles
Ignaz Schwinn was born in Germany back in 1860. Even at an early age, he always had an interest in making bikes.
In 1891, he made a big move to the U.S in search of greener pastures. He partnered with Adolph Frederick William Arnold (another German American) and together they started their Chicago-based Arnold, Schwinn & Company bike company.
They couldn't have chosen a better time to open a bike company; it came at the perfect time just as Americans were going crazy about buying bikes.
Thousands of bikes were coming from Chicago's thirty factories on a daily basis and it was not long before it became the capital of the nation's bike industry. In the beginning of the 20th century, the U.S. bike output blew to over a million units annually.
Unfortunately, the market got saturated and as a result, the short-lived bicycle boom came to an abrupt end. By 1905, the annual sales of bikes had decreased to only 25% of the figures reached in 1900.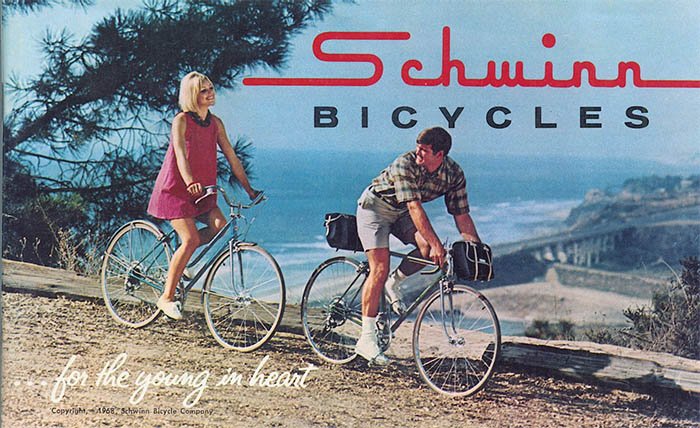 Many big companies went bankrupt while the smaller ones were absorbed. Although the market was becoming hostile to investors, Schwinn was flourishing thanks to its motorcycle division. In fact, the company was doing so great that in 1928 it was placed third after Harley-Davidson and Indian.
Schwinn thrived through this hard time building a modern factory and buying other smaller bike firms; this allowed the company to engage in mass production of bikes that could be sold at lower prices.
In the 50s, Schwinn changed its marketing strategy and became more aggressive when dealing with distributors; this was aimed at making the company a dominant force in the industry.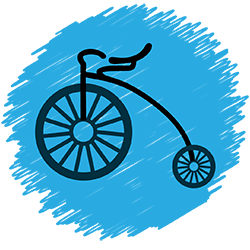 By 1960, all bike manufacturers only had annual sales of 4.4 million but Schwinn was enjoying a huge chunk of the cake.
By the end of the decade, Schwinn managed to hit more than 1 million bicycles per year. Even better news was that the company's sales kept on increasing.
Schwinn produced some revolutionary bikes in the 60s but they failed to catch up with the trends of the 70s where more and more consumers wanted bikes that served specific purposes like the touring and road racing.
The company failed to capitalize on the sportbike craze that lasted between 1971 and 1975, instead choosing to stick with their aging product line.
In the 80s, the company was experiencing problems with its dissatisfied workers as well as ongoing inflation.
In 1992, the company went bankrupt thanks to poor sales. In 1993, the company was bought by an investment group called the Zell/Chilmark Fund.
Today, the company is owned by Dorel Industries; a multi-national conglomerate that owns Pacific Cycle.
---
Sponsorships
From 1958, Schwinn sponsored Captain Kangaroo— a children's television program. This move helped promote the company to the youth and kids' bike market.
Schwinn has sponsored U.S. riders like Russell Allen, Alfred Letourneur and Jerry Rodman.
Assembly
Schwinn bike might require an upgrade or some fixing and that's where assembling comes in.
We recommend that you should assemble your bike yourself; this is cheaper than taking it to your local bike shop or ordering online.
Everything you need to know about assembling is available in their owner's manual.
Customer Reviews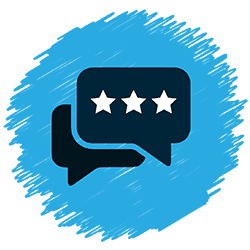 The company has been enjoying a favorable performance among the general public with most people happy while others feel that they should improve in some areas like technology.
Schwinn prides itself on having a long history of providing reliable bikes that compete on an international level. Here are some comments from a few consumers.
The Schwinn Discover hybrid bike got this reaction out of  Ri9rashed, "A few months ago I was confused when I started for my office. I saw some of my colleagues came to the office riding a bicycle. It looked like fashion.
When I got a motivational mail from one of our colleagues, it became clear to me. It was a part of an exercise and a comfortable journey to the nearby places. I decided to buy a bicycle, but a question arose where could I buy my bike and what type it would be.
One of my colleagues suggested for hybrid bikes. I didn't have direct knowledge of bikes. Finally, I got a hybrid bike "Schwinn Discover Hybrid Bike" for me. At first, I was amused that I have a bike at all. But afterward, I was very much pleased to ride the bike.
It has an SR Suntour suspension fork with spring system which always supports me from heavy stress. Not only that it has Promax alloy linear-pull brakes, a strong braking system that enables us to stop the bike instantly. So I'm so happy with the hybrid bikes."
Christian70 had this to say about Schwinn bikes, "These bikes are just there, nothing special no new technologies seem to be coming. Good bikes but they need to introduce new stuff more often."
---
Models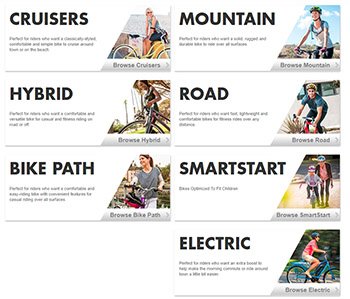 The company sells two bike lines; the first one uses the specialty shops to sell high-end models– this line is known as the Signature Series.
The other line features discount bikes that are available through platforms like Kmart, Sears, and Wall-Mart.
They offer various models to serve their wide clientele while still meeting different needs, the models include mountain, electric, cruisers, road, comfort/bike path, urban, and kids bikes.
They also produce gear and accessories to match with their bikes, they include pumps, jogging strollers, saddles helmets & pads as well as lights.
Most people might not know this but Schwinn was involved in the marketing of motorscooters back in 2005. However, they stopped production in 2011.
---
Schwinn Mountain Bikes
Since the 1980s, the company has been trying to make mountain bikes albeit with little success.
Schwinn has been experiencing this struggle due to the bankruptcy it went through this period as well as multiple shifts in ownership. It hasn't really had a solid line of mountain bikes.
However, they have had some high-quality mountain bikes over the years. One of the top bikes is the Schwinn Firewire 4 which costs $399.99.
It has Black Wilderness trail tires and 29-inch trail wheels as well as an aluminum frame that is both strong and lightweight. This means that the rider will enjoy a comfortable, strong, and reliable ride.
---
Schwinn Road Bikes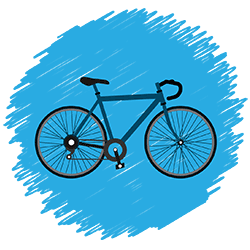 Schwinn lives up to its reputation of making quality and world-class road bikes that also happen to be reliable.
Even on very rough terrain, these bikes will offer you an efficient and fast ride. They are stiff, light, and strong; this means that they are capable of providing a very fast ride.
The Schwinn Men's Phocus 1600 is a quality road bike that is also surprisingly affordable going for $479.99.
It features lightweight carbon forks and an aluminum frame.  It also has a fantastic pair of wheels thanks to its high profile rims with paired spokes.
or read all bike brand overviews…