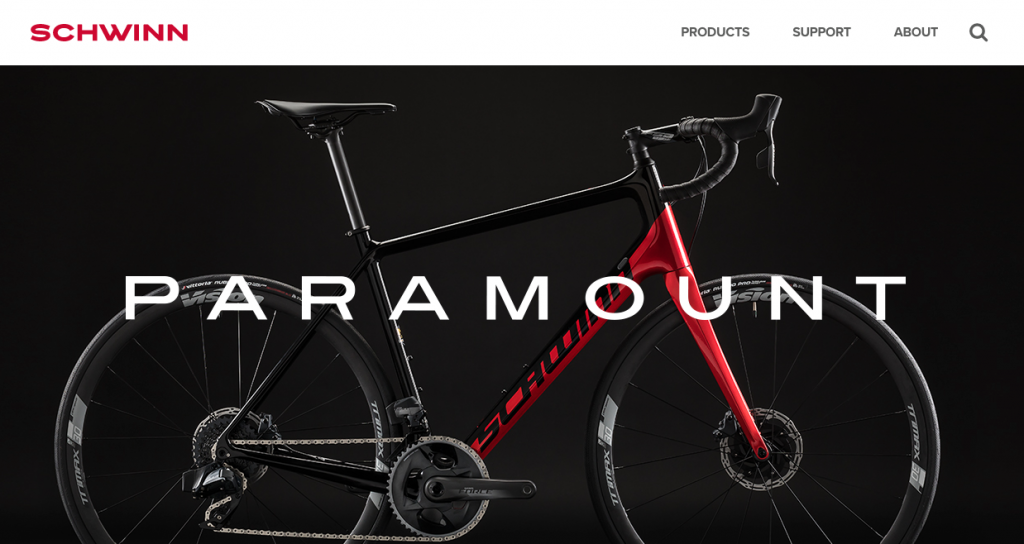 The Schwinn Bicycle company is the equivalent of a classic Cadillac in the bike world, they are just iconic.
The company was founded in 1895 in the city of Chicago by German-born mechanical engineer Ignaz Schwinn. For most of the 20th century, it was the dominant manufacturer of bikes in America. It dominated the market and the mind of consumers.

Over time, Schwinn transformed into a representation of the American culture; as wholesome as the 4th of July and apple pie. Its legendary Schwinn AeroCycle is proudly displayed in museums around the world as a piece of American art.
Nowadays, Schwinn sells primarily two lines of bicycles. One is a range of discount bikes offered by mass-merchandisers such as Wal-Mart, Sears, and Kmart. The additional line, known as the Signature Series, featured on their website, are higher-end models marketed through specialty shops. Its bike lines include cruisers, road, hybrids, urban, kids, and electric.
Mechanical engineer Ignaz Schwinn is the German guy who started the Schwinn Bike Company. This is one of the oldest bike companies in the market having been established in 1895. Through most of the 20th century, the Chicago-based company reigned as a major manufacturer of American bikes.
It is currently owned by Dorel Industries; a multi-national conglomerate that owns Pacific Cycle. The company has faced hard times in the past after being declared bankrupt in 1992.
Schwinn Bicycles Timeline
1860. Ignaz Schwinn was born in Germany back in 1860. Even at an early age, he always had an interest in making bikes.
In 1891, he made a big move to the U.S in search of greener pastures. He partnered with Adolph Frederick William Arnold (another German American) and together they started their Chicago-based Arnold, Schwinn & Company bike company.
They couldn't have chosen a better time to start a bike company; it came at the perfect time just as Americans were going crazy about buying bikes.
125 years of history
Thousands of bikes were coming from Chicago's thirty factories on a daily basis and it was not long before it became the capital of the nation's bike industry. At the beginning of the 20th century, the U.S. bike output blew to over a million units annually.
Unfortunately, the market got saturated and as a result, the short-lived bicycle boom came to an abrupt end.
By 1905, the annual sales of bikes had decreased to only 25% of the figures reached in 1900.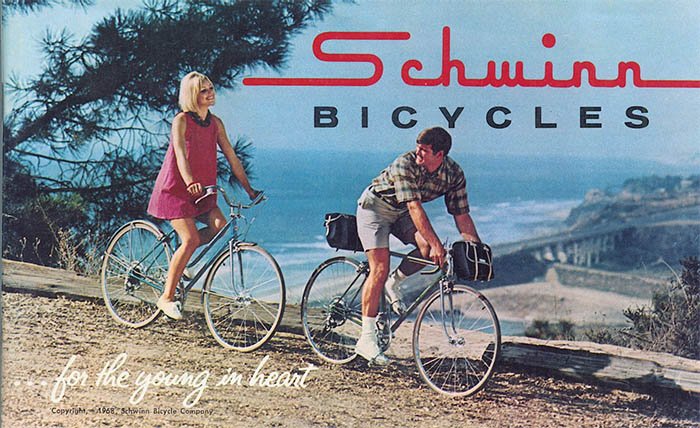 1928. Many big companies went bankrupt while the smaller ones were absorbed. Although the market was becoming hostile to investors, Schwinn was flourishing thanks to its motorcycle division. In fact, the company was doing so great that in 1928 it was placed third after Harley-Davidson and Indian.
Schwinn thrived through this hard time building a modern factory and buying other smaller bike firms; this allowed the company to engage in mass production of bikes that could be sold at lower prices.
In the 50s, Schwinn changed its marketing strategy and became more aggressive when dealing with distributors; this was aimed at making the company a dominant force in the industry.
By 1960, all bike manufacturers only had annual sales of 4.4 million but Schwinn was enjoying a huge chunk of the cake.
By the end of the decade, Schwinn managed to hit more than 1 million bicycles per year. Even better news was that the company's sales kept on increasing.
1982 – Introduction of BMX bikes by Schwinn
1995 – Focus was adjusted towards the mountain biking industry
2013 – Introduction of a recyclable bicycle
2016 – Redesign of kids' bikes
2018 – Schwinn partners up with Stranger Things to release the "Mike's Bike"
2019 – Introduction of electric bikes
Schwinn Bikes Range
---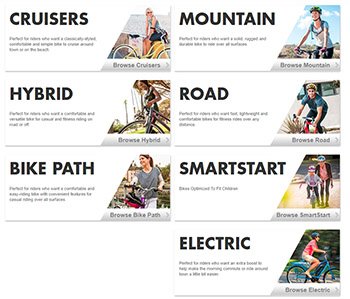 The company sells two bike lines; the first one uses the specialty shops to sell high-end models – known as the Signature Series. The other line features discount bikes that are available through platforms like K-Mart, Sears, and Wall-Mart.
They offer various models to serve their wide clientele while still meeting different needs, the models include mountain, electric, cruisers, road, comfort/bike path, urban, and kids bikes. They also produce gear and accessories to match with their bikes, they include pumps, jogging strollers, saddles helmets & pads as well as lights.
Most people might not know this but Schwinn was involved in the marketing of motorscooters back in 2005. However, they stopped production in 2011.
Mountain Bikes
---
Models for Mountain Bikes in the Schwinn catalog include 5 models with their subsequent customizations and off-shots. Those 5 models are the Mesa, Timber, the Moab, the Protocol, the Traxion, and the Bonafide. All have an aluminum frame design, the difference between one and another lies in its suspension system, wheel size, geometry, and color. They are all outfitted with Shimano gear (tires, grips, triggers, brakes, gears, etc).
Schwinn mountain cycles are entry-level bikes rigged to last and have fun in. It's a bike designed to get banged up and not punch the customer where it really hurts, in the wallet.
Men's – Mesa, Traxion, High Timber, Moab
Women's – Mesa Step-Thru,
Kids' – High Timber, Protocol
Road Bikes
---
Models for Road Bikes in Schwinn's extensive range include the Fastback, the Vantage, the Phocus, the Volare, and the Paramount Force. In these models, Schwinn really shines. From entry-level designs, outfitted with baseline, yet durable features, to top-tier products that have the best technology the industry has to offer.
VIP models include carbon composite, ultra-light frames with stylized forks; SRAM, Vision, Bosch, and Fizik components; LCD display screens; internal wiring cable system.
The Schwinn road bicycle line even includes electric models with pedal assistant systems that go up to 20MPH.
Fastback Carbon
Paramount Force
Cruiser Bikes
---
Men's – Mikko, Huron
Women's – Perla, Fair Lady
Tricycles – Meridian
Electric Bikes
City, Comfort & Hybrid Bikes
---
(High-step frame) – Vantage, Discover, Network, Wayfarer, Stites, Sporterra, Voyageur, Super Sport, Discover 2
(Low-step, step-through) – Collegiate, Wayfarer, Network 1.5, Sierra, Super Sport, Suburan DLX, Regioneer, Destiny, Perla
---