Simple single-speed, fixie bikes have been popular for a while now. Riders love them because they are fast, easy to maintain, and they often look really good. However, even though single-speed bikes have fewer moving parts than regular bikes, their prices can be quite high. But that does not mean there aren't any budget brands that offer cheap and good-looking fixies and city bikes. One of these is Critical Cycles.
Apart from fixies, they also make affordable hybrids, beach cruisers, fitness, folding, and balance bikes. They have something for everyone!
If you haven't heard about them before, this is your chance to learn everything you need to know and perhaps update your bike collection. Let's learn about the brand, the types of bikes they make, their accessories, assembly, shipping, and a lot more.
---
A Quick Overview
Critical Cycles is a bike manufacturing company located in sunny Los Angeles, California. They specialize in making simple, affordable, yet quality bikes intended for commuters and everyday users.
As of recently, Critical Cycles changed their name to Retrospec but they still use the old name as well. You'll often see their bikes online with both of these labels together.
Critical Cycles does the entire design and manufacturing process in-house. That is one of the reasons why their bikes are cheaper than the competition. The other reason is that they sell their creations directly to the customers, without any middlemen. That allows them to keep the price down and give you more value for your money! The company has a wide variety of different types of bikes in their assortment. They offer bikes intended for leisure riding, commuting in urban areas, fitness riding, and combining all of the above. Critical Cycles also makes balance bikes for their youngest customers, who are still developing an affection for their two-wheeled friends.
---
Critical Cycles Bike Categories
As we have stated above, Critical Cycles do not limit themselves to just one type of bicycle. Instead, they make a variety of models suitable for different uses and different users.
The category of bikes they have on offer include:
Fixed Gear
Single Speeds
Hybrid Bikes
City Bikes
Beach Cruisers
Fitness Bikes
Folding Bikes
Balance Bikes
Therefore, if you are a leisure cyclist who is not focused on racing or breaking any records, you could easily purchase all of the types of bikes you need from Critical Cycles.
---
What to Expect?
Almost all of the bikes this brand makes could be categorized as entry-level models. All of them are quite affordable and fall in the under $500 ballpark.
The good news is that those models that come with derailleurs and multi-speed drivetrains usually feature Shimano components. Even though they are cheap, they can be trusted. The brand features a plethora of good reviews that praise the bang for the buck you get, but there is some room for improvement as well, which we will address later on.
---
Fixed Gear/Single Speeds
Critical Cycles make a lot of different types of bicycles, but they are perhaps most popular for their Fixies and Single-Speed bikes.
These are affordable and beautiful bikes that cost around $200, which is a bargain.
Their most popular model is called the Harper which you can often see on the busy streets of Los Angles.
The bikes in this category are characterized by simplicity, a great choice of colors, comfort, and versatility. The frames are built from high-tensile steel and there are both models with flat and drop bars. All models include a flip-flop hub which can be rotated so you can ride fixed or with a freewheel. Most importantly, you get two sets of rim brakes for easy stopping.
---
Hybrid/City Bikes
In case you want a bike that offers a bit more comfort and a more traditional approach, you can check out Critical Cycles' Hybrid and City Bikes. This category features both single-speed and multi-gear models whose main selling points are style, comfort, and everyday practicality.
Critical Cycles offers both diamond and step-through frames that are suitable for male and female riders. All of these models are available in several attractive colors that you will easily match with your favorite outfit, briefcase, or just your mood.
An important distinction to make is that most single-speed models come with coaster brakes, whereas the multi-gear models have rim brakes.
---
Beach Cruisers
Critical Cycles Beach Cruisers are just the type of bicycle you need if you live in an area close to the sea or if you just feel like it. These models have an attractive design with curved and exaggerated top and bottom tubes, curved handlebars, and wide tires. A beach cruiser bike will put your body in an upright position, which is ideal for comfortable riding without back, neck, or wrist pain.
Critical Cycles makes both single-speed and multi-gear beach cruisers intended for men and women of different heights. Multi-gear models come with a pair of v-brakes and Shimano derailleurs that shift smoothly and last long.
---
Fitness, Folding, and Kids Bikes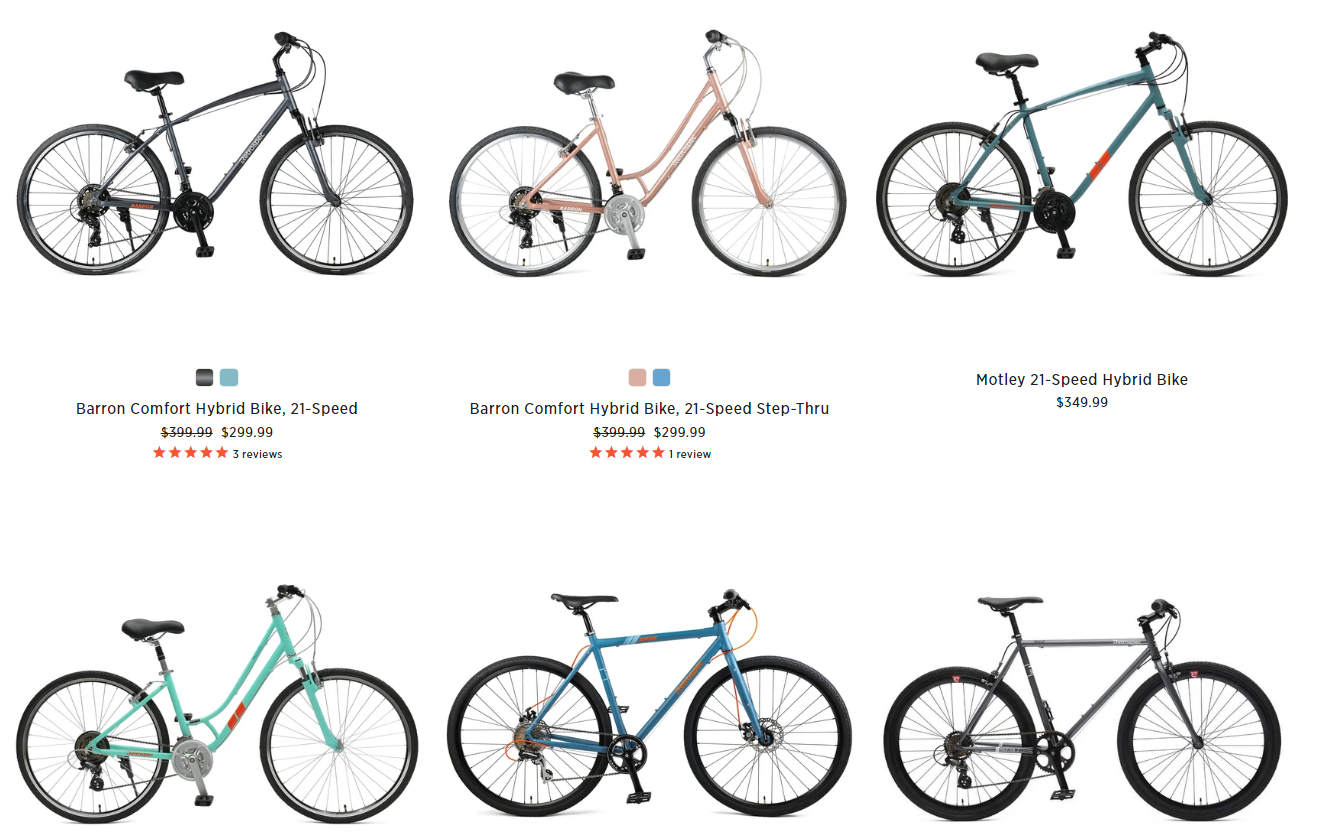 This is the most versatile category Critical Cycles has to offer. It has something for many different types of riders, including the youngest ones.
The Fitness bikes Critical Cycles make are intended for riders who want to have fun, stay in shape, lose weight, or go on longer rides. They feature 21 gears, front suspension, and comfy tires. Even with all of these features, they are still quite cheap.
Critical Cycles is one of the rare American brands that make affordable folding bikes. These are usually advertised as premium bikes, and as such have premium price tags. That's not the case here. It's the perfect daily commuting and traveling companion.
Last but not least, Critical Cycles also make kids bikes. You can choose from an assortment of balance bikes, which are the best way for your kid to learn how to ride a bicycle, or kids bikes with training wheels. They're incredibly cheap as well, with a price tag of around $100 or less.
---
Accessories
Once you choose a Critical Cycles bike that suits your needs the most, you can consider getting some other cycling essentials manufactured by the same brand. Namely, apart from making affordable bicycles, this LA-based company also makes stylish bike helmets, cars' bike racks, baskets, chains, lights, locks, saddles, wheels, tires, and a lot more.
The accessories are made in different colors, so you can match them to the color and the style of your bike. If you need any replacement parts for your Critical Cycles bike, you can find them here.
The prices are reasonable as well, so you will not be paying through the nose to maintain or upgrade your two-wheeler.
---
Assembly
Critical Cycles has made sure to make the assembly of their bikes as simple as possible for you. Along with the bike you order from Amazon, you will receive all of the tools necessary to assemble and maintain your bike later on.
Therefore, all you need to put your bike together and go on an adventure is some time, patience, and knowledge. If you're unsure how to do it, you can either watch some YouTube videos that explain the process or take the bike to a local bike shop and let them do their job.
You may also ship the bike directly to a local bike shop and then collect it when it has been assembled and adjusted. If you live in the Los Angeles area, you can check the Bike & Build Program when you check out from the website and have Critical Cycles' mechanics assemble your bike for $25.
---
Who Should Get a Critical Cycles Bike?
We've already mentioned that Critical Cycles is a company that makes affordable, entry-level bikes. Therefore, we can deduce that their bicycles are not intended for serious and experienced cyclists who are chasing results and performance.
Even though Critical Cycles makes some fitness bikes, these are still pretty basic models that will not survive too much abuse. If you view yourself as a leisure cyclist who rides a bike to get from point A to point B or simply wander about on a sunny day, then you will be quite happy with your purchase. The fact that Critical bikes are cheap does not make them bad. Far from it. They feature some Shimano parts, quality frames, and breathtaking design.
---
Should You Consider Buying a Critical Cycles Bike?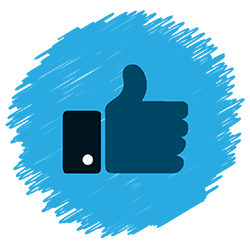 So the question we need to answer now, after the longish and detailed review is whether or not you should consider buying this bike. As far as we're concerned, the answer is – Yes.
Critical Cycles bikes are not performance-orientated, but they offer excellent for the money. You will have a hard time finding other bike brands with such value! If your expectations from your future Critical Cycles two-wheeler are realistic, you should be satisfied with your purchase and clock in many hours and miles of worry-free riding.