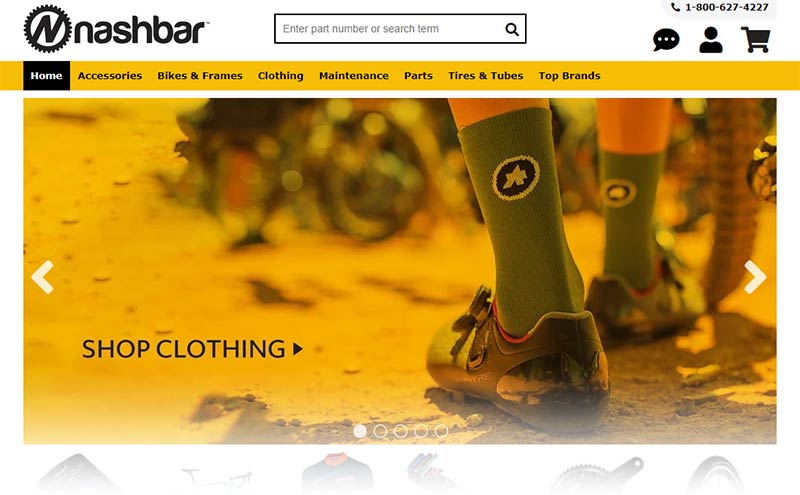 Nashbar is an online cycling retailer that is known to offer very cheap bikes, accessories and other stuff. The company has a thriving website and two brick and mortar stores located in the US. In fact, ther
e is no sales tax for customers who have no store in their city or state. Nashbar is serious about providing quality services to its consumers, which is why they refund or replace their products just in case you are not satisfied.


Nashbar used to be owned by Advanced Sports Enterprises (ASE) and operated as a bike manufacturer under the name "Bike Nashbar." As of February 2019, the owners have changed, which led to Bike Nashbar being transformed to Nashbar, a cycling retail store.
Read Before Buying – Bankruptcy Customer FAQ
Nashbar is unique due to its VIP Rewards Program. Customers who are part of it are eligible for a number of attractive benefits, such as rewards points, member-only discounts, extended return policies, and so much more.
---
About Nashbar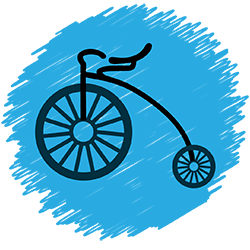 Nashbar LLP was founded by an advertising man Arni Nashbar in 1974. Ten years later, this bicycle parts mail-order company turned out to be immensely successful, grossing six million-plus.
In the late '80s, Nashbar opened five branches—in Washington, Boston, Detroit, and two in Ohio. These stores offered to repair, service, and discount services. Nashbar went on to sponsor the U.S Postal Cycling Team in the late 90's.
After some time, Nashbar expanded into an international brand. The company began offering unbelievable discounts so it came as no surprise that its main clientele were serious MTBers, travelers, and racers who could easily hit an average expenditure of 50-70 dollars per order.
In 2016, Nashbar was sold to ASE after it ran into some financial hardships a few years before. Unfortunately, ASE did not manage to bring the company up, so in 2018, ASE filed for chapter 11.
As of February 2019, Nashbar returned to its roots after it was purchased by Kendall and Kelly Bennett, the owners of AMain Sports and Hobbies. This is a successful retail company comprised of a large number of online and brick and mortar businesses.
---
Models

Nashbar aims to capture the attention of a large number of cycling enthusiasts, which is why they sell different types of bikes to match the preferences of different people. This bike retailer has plenty of models which include:
Mountain bikes
Single-speed & fixed gear bikes
Road bikes
Hybrid, commuter & cruiser bikes.
The variety doesn't end there; Nashbar also offers trendy clothing, gear, parts, tools, and accessories to match your favorite bikes.
---
Shipping and Assembly
When you order stuff from Nashbar, you can choose from several shipping options:
United States Postal Service (USPS)
United Parcel Service (UPS)
OnTrac
DHL Worldwide Express
Depending on which service you choose, Nashbar will ship your items within 1-2 business days. Note that they do not ship on weekends and holidays.
When it comes to shipping fees, there are three situations you could face:
$1.99 Flat Rate Shipping. Applicable for smaller and lighter items.
$3.99 Rush My Order. It allows you to give your items a boost in priority.
$99 Free Shipping. All orders that exceed $99 come with free shipping.
Bike Assembly
To hit the road, your new bike bought from Nashbar will require some final touches. That's where assembly comes in. It is cheaper to do the assembly yourself with the help of this assembly tutorial from Nashbar.
However, if you're afraid of making a mess of your new bike, it is safer to visit a local bike shop and get the assembly service from a trained mechanic. Though, it's not rocket science; with the right tools, anyone can do it. 🙂
---
Customer Reviews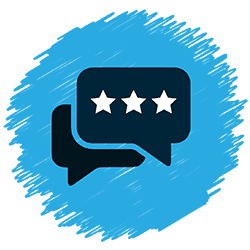 Going by the reactions on the internet, Nashbar is performing well on the market after the new acquisition. Nashbar has committed itself to provide the cheapest bikes and accessories, and they also boast of a great rewards policy for their most loyal customers.
Below are some comments from their customers:
Comment by DrB, Oct 18, 2019:
Overall Rating: 9
Would Shop Here Again: 9
Likelihood To Recommend: 9
I needed a variety of specific components and Nashbar was the only place that I could get all of them from one source rather than having to pay shipping from multiple sources.
Comment by Goldfarb, Nov 05, 2019:
Overall Rating: 10
Would Shop Here Again: 10
Likelihood To Recommend: 10
Jake T. Customer Service Specialist, was very helpful and took care of my situation the 1st time and helped me again with my gift certificate. Thank you, M. Goldfarb
Comment by Henry, Nov 05, 2019:
Overall Rating: 8
Would Shop Here Again: 9
Likelihood To Recommend: 8
Nashbar has good, reliable products at a fair price. Not the flashiest stuff out there, but always able to find what I'm looking for.
Comment by cx4storm, Nov 04, 2019:
Overall Rating: 10
Would Shop Here Again: 10
Likelihood To Recommend: 10
They have a professional website, and it was easy to find what i was looking for. They offer several payment and shipping options, and they don't gouge you on shipping prices like other retailers tend to. I paid $1.99 for shipping, and that's about what it will cost to ship an item of that size & weight. I've seen shipping quotes as high a $7.00 for the same item and same post method. Reasonable shipping cost wins the day for me every time.
Comment by Online Shopper, Nov 02, 2019:
Overall Rating: 3
Would Shop Here Again: 8
Likelihood To Recommend: 7
Very cumbersome trying to enter a shipping address other than my own.
---
Mountain Bikes on Nashbar

Nashbar has a pretty decent variety of mountain bikes on offer.
The majority of bicycles in this section are made by Fuji, but there are some Marin models as well.
You can choose from both 29″ and 27.5″ models, as well as opt for a full-suspension or a hardtail MTB.
Nashbar has thought about everyone when they made the selection. There are cheap bikes for beginners, moderately-priced for enthusiasts, and expensive models for the pros.
There are even several electric mountain bikes if you require an additional boost on your hard trail rides.
---
Road Bikes on Nashbar
You can do all types of rides on your road bike bought from Nashbar. This retailer sells bikes that suit purposes like performance, speed, and comfort. They are suitable for commuting, racing and just riding for fun.
The prices start at below $500 and cap at more than $2,000, so it's likely that you will find the kind of bike you are looking for.
You can choose from a selection of flat bar road bikes, drop bar road bikes, touring/endurance models, and some e-bikes as well.
---
Accessories on Nashbar
Apart from the plentitude of bikes, Nashbar also sells a wealth of cycling accessories. You can literally buy everything you might ever need for your cycling adventures here.
Some popular categories that you can consider checking out include:
Computers, GPS, and Power Meters
Lights
Locks
Nutrition
Packs, Bags, and Racks
Trainers
Water bottles and cages
This is just a fraction of the accessories you can get from Nashbar. Remember, shipping for all of these smaller items is just $1.99.
---
VIP Rewards Program
At Nashbar, all loyal and regular customers are treated like VIPs. Namely, Nashbar has created a VIP program that offers its members a wide variety of benefits such as:
Spendable rewards points
Extended return policies
Member-only discounts
This VIP program consists of three levels:
Silver: Purchase $500 or more
Gold: Purchase $1,000 or more
Platinum: Purchase $3,000 or more
The more you buy, the more rewards points you will earn, and the more new items you can get from Nashbar's collection.