Tern Cycles is a world-renowned manufacturer of folding bicycles, with a focus on producing bicycles that support a sustainable future.
The name Tern was inspired by the small, lightweight bird of the same name that holds the world record for the longest migration. Using this inspiration, Tern Cycles creates small, lightweight bikes that can take you around the world.
The relatively young company was founded in 2010 by a collection of cycle enthusiasts from Los Angeles, California. They wanted to create a brand that promotes cycling as a healthier, greener mode of transport and encourages more people to take up the sport.
To ensure less waste, they build Tern bicycles from stronger, longer-lasting materials that are intended to last a lifetime. They use a minimum of 10% recycled materials in all their bikes and avoid the use of toxins or harmful chemicals during production.
How to choose a Tern bike?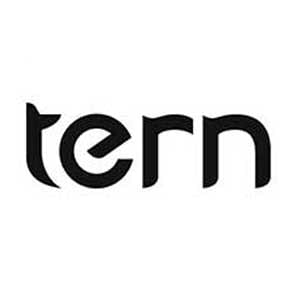 Tern has a wide range of bicycles for all riding styles, including electric, urban, town, and touring bikes. You can choose a bike based on any specific needs you have such as speed, portability, electrical assistance, and cargo transport.
For those that need a bit of extra speed, Tern offers bikes with large 27.5″ or 700c wheels, while those that need a portable bike can choose one with smaller 20″ or 24″ wheels. Tern's GSD range of cargo bikes is ideal for retail deliveries or families with children.
Tern electric bikes are made with some of the finest components for extra durability and versatility.
---
Tern Bicycles Model Range
---
Tern offers a huge range of foldable cargo electric bikes that you can choose from. No matter if you are looking for a daily commuter or a powerful two-wheeler that will support your business, you're likely to find something in Tern's lineup.
Find out more about the top models below!
Tern GSD
---
Longtail cargo bikes with a fold-in handlebar

GSD is Tern's range of electric longtail cargo bikes designed with an extra-large, built-in rear rack that can haul a lot of cargo. They have proven extremely popular with parents since they can fit two child seats on the back and have a powerful Bosch motor to assist with pedaling.
Because GSD bikes have a solid frame, they aren't quite as portable as some other folding bikes. However, with the seat and handlebars folded down, they still fit in the rear of an SUV or station wagon. Tern designed the GSD to stand vertically on its rack, making it easy to fit in an elevator and store indoors.
Tern GSD S10
MSRP: $4,999

The GSD S10 is a one-size-fits-all electric Tern cargo bike built with families in mind.
Despite its large rack, the compact GSD S10 is no longer than a standard bicycle, plus the folding handlebars make it even smaller for easy transportation and storage.
The 400Wh removable Li-Ion battery can provide you with a full day of cycling, helping you to cover up to 68 miles (110km) on a single charge. The pedal-assist motor is driven by a 10-speed Shimano Deore groupset, which includes 4-piston Magura hydraulic disc brakes for instant stopping power in any weather conditions.
The extra-long rear rack can accommodate two child seats comfortably, and the powerful 250W Bosch Performance Line motor makes pedaling a breeze.
The GSD S10 is fitted with thick 20″ Schwalbe Super Moto-X tires that include Green Guard puncture protection so you won't have to worry about getting stranded on the roadside with a flat tire. Although compact, the bike is still quite heavy with a total weight of about 60 lbs (27kg) including the battery pack.
Tern GSD Frame Size is suitable for riders between 4'11" and 6'5″ tall.
Tern HSD
---
Compact cargo bikes with a fold-in handlebar

Tern's HSD range of compact electric bicycles is perfect for commuting around town or enjoying weekend rides in the countryside. They include a small rear rack big enough for a single child seat, basket, or pannier bags.
Despite a shorter wheelbase than a standard bicycle, the Tern HSD can carry a lot of equipment, with a gross vehicle weight of 374lbs (170kg). Plus, the seat and handlebars fold down so it can be stored standing vertically on its rear rack, taking up very little space.
Tern HSD P9
MSRP: $3,199

The compact HSD P9 is the ideal Tern electric folding bike for city commuting, retail deliveries, or single-child families.
The strong rear rack fits multiple attachments including baskets, boxes, panniers, and Thule or BoBike seats. To help you along, the HSD P9 has a 250W Bosch Performance motor powered by a 400Wh removable battery that provides up to 69 miles (111km) of pedal-assisted cycling at 20mph.
This is supported by a 9-speed Shimano Alivio drivetrain and hydraulic disc brakes for quick, reliable stopping power.
The 2.2″ puncture-resistant Schwalbe Big Apple tires will take on the meanest of city streets with no trouble, plus you get a front suspension for those particularly bumpy sections. For storage or transportation, simply fold down the handlebars and seat to make the P9 even smaller! It can be stored standing vertically and the total weight is 56 lbs (25kg).
Tern HSD series foldable electric bike frame size is suitable for riders in-between the range of 4'11" to 6'5″.
Tern Vektron
---

The Vektron is an electric Tern folding bike that makes the perfect addition to your city commute. Quickly fold the Vektron up for easy access to buses or trains and shorten the walk between home and work. The 250W Bosch motor will power you along at 20mph (25kph), making light work of hills and getting you to work sweat-free.
Despite its diminutive size, the removable Bosch PowerPack battery provides up to 80 miles (130km) of range on a single charge, more than enough to last a few days. Use the convenient rear rack to carry a change of clothes or any accessories you may need – it even fits a child seat! All-weather stopping power is provided by hydraulic disc brakes for added safety in any conditions.
Tern Vektron is suitable for riders 4'10" – 6'5″ / 145 – 195cm
Tern BYB
---

BYB stands for Bring Your Bike and refers to the compact, foldable nature of this versatile Tern bike. With two frame hinges plus folding handlebars and a telescopic seat post, the BYB practically disappears into itself.
Easily slip it into a cupboard, suitcase, or under the bed for easy storage and quickly fold it up to take on any train, bus, or vehicle.
The BYB is 30% smaller than traditional folding bikes, with small spinner wheels so you can easily wheel it along once folded. Front and rear rack attachments mean you can easily transport goods and equipment on the BYB, making it the perfect vehicle for grocery shopping or deliveries.
With a DoubleDeck frame, an anchor bolt for secure locking, tool-free adjustable stem, TFL joints, and Kinetix Pro X wheels, the BYB is one of the most advanced folding bikes available.
Tern BYB is suitable for riders in between 4'10" – 6'5″ / 147 – 195cm.
Tern Verge
---
MSRP $900 – $1,500
Tern's Verge range of folding bikes are a careful mix of speed and portability, mixing 22″ wheels with a single-hinge folding frame. Verge bikes make it easier to access public transport or store indoors without sacrificing comfort and efficiency.
The Verge range comprises the X11 with a wide gear ratio, the S81 with extra rack space, the aerodynamic P10, and the performance-enhanced D9. Each bike benefits from the same T-Tuned frame geometry, hydraulic disc brakes, and 10-second folding time.
The Verge S81 includes an Alfine 8-speed internal hub and Gates Carbon Drive while the other models have standard Shimano or SRAM drivetrains with 1x setups.
Tern recommends the Verge model frame size for riders in-between the heigh range of 4'8″ – 6'3″.
Tern Link
---
Urban performance

MSRP $450 – $800
Tern's range of affordable Link bikes uses a traditional single-hinge, straight bar frame for quick and easy folding and storage. They have 20″ wheels and 8-speed Shimano Claris drivetrains, making them compact and efficient for urban cycling.
The trademark foldable Andros handlebar stem allows for tool-free adjustments while riding and the Magnetix 2.0 lock keeps everything secure when folded. Puncture-resistant Schwalbe tires keep you safe from glass and other street hazards and braking is supplied by standard aluminum V-brakes.
Tern Link C8 Folding bike is one of the best-selling folding bikes by having the best durability, geometry, and level of components.
The Tern Link frame is suitable for riders between 4'8″ and 6'3″.
Tern Eclipse
---

The Eclipse range comprises three different Tern folding bikes with 26″ wheels, designed to provide the feel of a real bicycle with the benefits of portability. Naturally, they don't fold as small as other Tern bikes but still, allow for easier transportation on trains and buses.
The Eclipse X22 features a top-quality Shimano Ultegra drivetrain with 22 gears and SLX hydraulic disc brakes. The P20 has a 20-speed Tiagra drivetrain with Tektro brakes and the D16 has an 18-speed Sora groupset. All bikes feature Schwalbe puncture-resistant tires on Kinetix rims.
Tern Eclipse is suggested for riders between the height range of 4'10" to 6'5″ (148-195cm)
Tern Node
---

The Node range of Tern folding bikes runs on mid-size 24″ wheels, making them reasonably compact while maintaining decent traveling speed. They come in three different models all with a single-hinge folding frame, folding handlebars, 2″ puncture-resistant tires, and V-brakes.
The leading Node D8 model has an 8-speed Shimano Claris drivetrain, the D7i has a 7-speed Shimano Nexus, and the C8 an 8-speed Shimano Tourney. Other than the C8, the Tern Node comes with a rear rack included and can hold up to 230lbs (105kg) in total weight.
Tern Node suggested rider height: 4'10" – 6'5″ (148-195cm)
---
Tern Cycles Gear

To spruce up your Tern folding bike you can choose from a range of Tern-specific add-ons and cycling gear. Select a variety of seating options and footrests, rear racks, front baskets, pannier bags, and storage packs.
You can also get useful extras like lights, fenders, bottle cages, frame locks, park tools, and even an airhorn. Upgrade your bike with a telescopic seat post, Tarsus fork, Andros handlebar stem, or Atlas kickstand.
---
Tern Bike Dealers
Currently sold in 65 countries
The United States hosts several dealers across the East and West coasts, with a large number in California, Oregon, Colorado, New York, Florida, Michigan, and Wisconsin.
You will find a Tern dealer in almost every country in Europe, particularly in the UK, Germany, Belgium, and the Netherlands.
In Australia and New Zealand, there are several dealers near major cities like Sydney, Brisbane, Perth, Auckland, and Wellington. Throughout Asia, you'll find hundreds of Tern dealers in Japan and several in China, Indonesia, Malaysia, Thailand, the Philippines, and Taiwan.
South America hosts Tern dealers in Brazil, Argentina, Chile, Peru, and Colombia. There are also a few dealers in South Africa, India, Israel, Cyprus, and Turkey.
---
Tern Bike Manuals
Tern provides an extensive supply of freely downloadable user manuals for each and every bike it sells, offering clear folding instructions, repair advice, part installations, and other useful information. It also hosts individual guides for all Tern bicycle parts, from ABUS frame locks and AirPorter bags to Sidekick footrest and Vizy lights.
---
Tern Cycles Bike Frame Size
4'8″ – 6'3″ – Tern Verge, Tern Link
4'10" – 6'5″ – Tern Node, Tern Eclipse, Tern BYB, Tern Vektron
4'11" – 6'5″ – Tern HSD, Tern GSD
Just like most other foldable bike brands – Tern Cycles bikes are suitable for a large height range of cyclists!
---
FAQ
Are Tern bicycles good?
Tern bikes are considered as high-end due to their level of components and genuine folding solutions. The brand has produced a wide range of bikes for such a limited niche – folding, and foldable electric bikes. Compared to a 'regular' folding bike brand – Tern has is above average when it comes to quality!
Dahon vs. Tern
Dahon bikes have quite a similar range compared to Tern Cycles, although Tern has a wider variety of higher-end, electric and cargo bikes on their listings.
Where are Tern bikes made?
Tern Bicycles are made in Taipei, Taiwan.
Where to Buy Tern bikes online?