Kestrel is a bike company that produces some of the best bicycles available in the market. This bike company is American to the bone; it has a bias towards high-end bikes that are meant for road racing and triathlons.
Kestrel is the brainchild of aerospace materials experts as well as a group of Trek employees. Since 2007, the bike company has been in control of Advanced Sports International.
---
About Kestrel Bikes
The company was started by aerospace material experts as well as a group of Trek employees back in 1986.
It was in the same year that they launched a revolutionary road bike called the Kestrel 4000; it came with a fully aerodynamic frame design that was all-carbon.
Kestrel also introduced monocoque carbon structures that were bladder-molded.
In 1989, Kestrel introduced the EMS which introduced a carbon fork into the bike industry. Still, in 1989, they pioneered the 200 EMS which featured carbon fiber with "intermediate modulus" (higher stiffness). Kestrel introduced another "first", the KM40 which was the pioneering carbon triathlon bike.
In 1992, the company launched the 500SCi; the first "up-to-date" seat-tube-less design.
In 2003, Kestrel entered into a partnership with Chris McCormack who ended up winning that year's Ironman competition. 2007 – Kestrel was honored after Outside Magazine declared the RT-700 as the bike of the year.
In 2008, Kestrel became a member of the ASI family together with Fuji & SE after it was acquired by Advanced Sports International. Two years later, Kestrel launched the 4000-time trial/triathlon model.
2012 saw the bike company treat its endurance riders with the fresh Kestrel RT1000. In 2013, they introduced their lightest frame ever in the new Legend.
In 2014, the company decided to hit the 2015 racing season with the upgraded Talon Triathlon/Road bike.
---
Kestrel Sponsorships
Kestrel has been sponsoring Greg Billington, an Olympian who was born in Spokane, Washington.
This guy has it all, he boasts of having a martial arts black belt, winning the 2014 Hong Kong Triathlon, competing in the 2016 Olympic Games, and having a degree in Economics and Exercise Science from Wake Forest University.
He competed at the World Championships in Mexico where he finished as the best American. The 2016 International Triathlon Union Points List also saw Greg finish as the best American at the Miyazaki World Cup.
Kestrel has also signed the promising Cameron Dye as well as Ironman and 2011 Race to the Toyota Cup Series Champion Andy Potts. GEOX-TMC cycling team athletes like 2008 Tour de France winner Carlos Sastre and 2009 Giro d'Italia Champion Denis Menchov have competed riding Kestrel bikes in major international ProTour competitions.
Kestrel also works with Ciro Violin who has finished 12 Ironmans.
Technology
In 1986, the company introduced a frame design called carbon fiber; this all-carbon bike frame was pioneered by Kestrel.
Carbon fiber, which is also known as graphite fiber, is mostly made of carbon atoms and it has a diameter of 5 to 10 micrometers.
Although carbon fibers are more expensive than other fibers like plastic fibers and glass fibers, they are more popular with bike manufacturers because they offer advantages like high chemical resistance, low thermal expansion, low weight, high stiffness, high-temperature tolerance, and high tensile strength.
Kestrel also pioneered the original aero triathlon frame called KM40 Airfoil; this was introduced together with the first carbon fork. It is worth noting that Kestrel's carbon frameset designs have directly influenced how leading manufacturers like Trek and Giant make their carbon framesets. Trek especially stands out with its OCLV frames that are similar to Kestrels'.
Instead of a more conventional lug and tube design, the bike company has often opted to manufacture monocoque frames. As a result of these frames, Kestrel bikes have been having a curved appearance and they've also been very fluid.
However, in recent times, Kestrel has been making bikes meant to reduce wind resistance and that's why the designs have been more angular.
Kestrel Bikes Range
---
The Kestrel Bicycles company produces different kinds of bikes to suit different needs. The models include mountain bikes, road bikes, and triathlon bikes. The company offers these bikes with a wide range of prices, with the high-end bikes being more expensive and the others being more pocket-friendly. The bikes are also categorized from expert level to entry-level.
Kestrel Mountain Bikes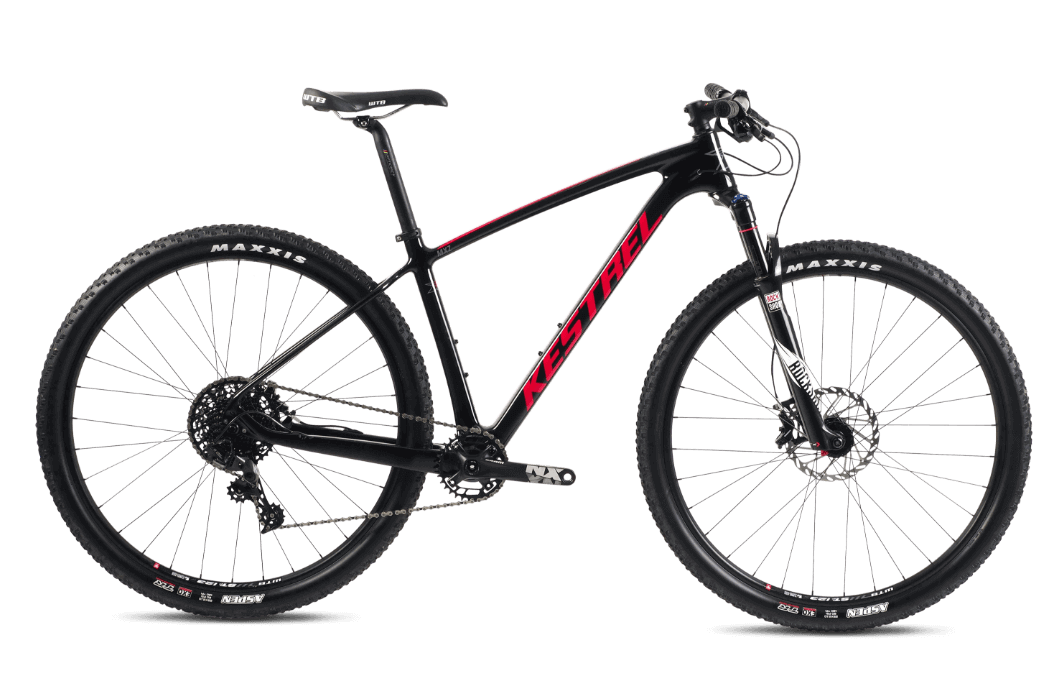 Kestrel mountain bikes are off-road monsters that are used for competition, fun, and adventure.
They offer speed for days and they are therefore perfect for XC racers that feed on speed for breakfast as well as cross country mountain bikers who want to move around their neighborhood trail in record time.
The MXZ series is categorized into MXZ PRO and MXZ TEAM bikes. The MXZ TEAM bike comes with 29″ wheels that can handle any obstacle.
The bike is fast, nimble, and light, making it suitable for the single-track. It has an MSRP of $3,999.
---
Kestrel Road Bikes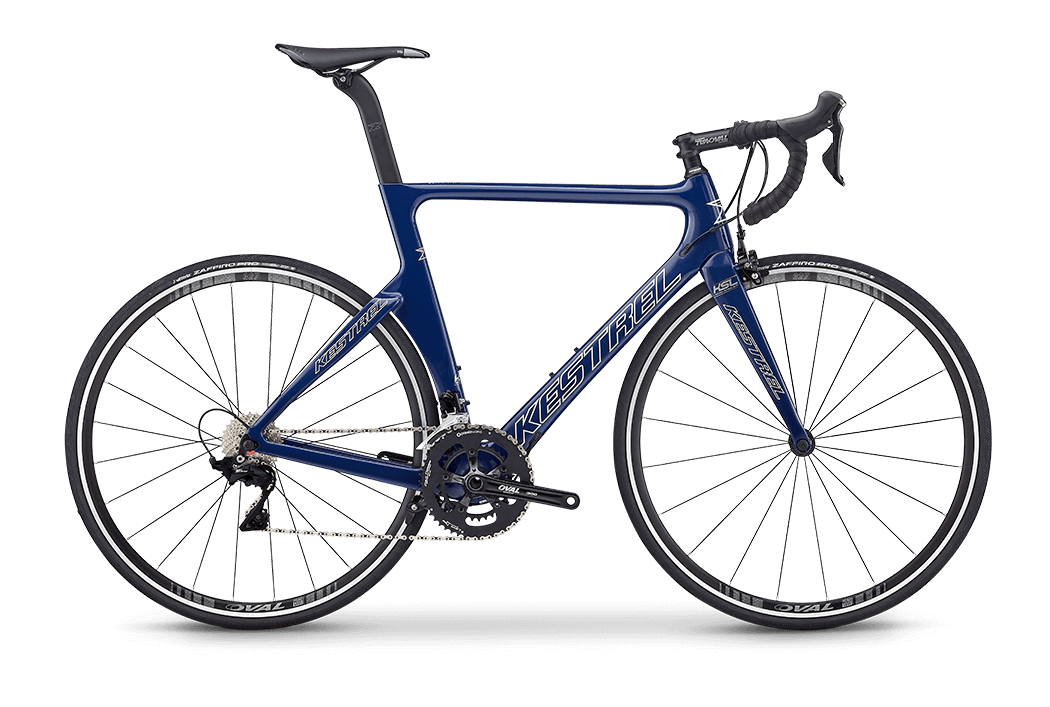 Kestrel road bikes are categorized as Legend SL series, Talon X series, and RT 1100 series. They can be used for different purposes like racing, climbing, and triathlon.
The Legend SL is a road bike that is made using top-notch 800K high-modulus carbon fiber and it has flattened seat stays. Frame stiffness at the crank is increased using the PF30 bottom bracket while shifting performance is offered by the SRAM RED eTap wireless drivetrain.
This top-level road bike has an MSRP of $8,999. If you want a quality ride that comes with a lot of speed, then this is the road bike for you. If you want to do it online, you want to look for Amazon. There is a decent selection available.
Kestrel Bikes Assembly
---
Kestrel doesn't provide assembly instructions so that it can ensure the safety of all its consumers.
It is therefore impossible to assemble your bike by yourself; the company recommends that you should visit your local bike shop to receive this service from a professional mechanic (the bike shop will charge you a small fee.)
You also have a choice of ordering an already assembled Kestrel bike from Amazon. This method also has the advantage of ensuring that your treasured bike is assembled professionally so that it doesn't give you problems in the future.
Are Kestrel Bikes Good?
Yes, Kestrel bikes are indeed good and reliable. They make a small selection of bikes but these are well built.