In this Felt bike review, let's cover everything you need to know.
Felt Racing, LLC is a California-based bike manufacturer that makes bikes for the domestic and global market. The name of this bicycle company comes from the founder, Jim Felt.
---
Brief History
Felt was founded in 1991 by Jim Felt but it disappeared for years before it was re-launched in 2001. During the early years, Felt bikes were distributed by Answer Products. A disagreement with the distributor saw their 7-year marriage come to an end and the company almost got washed out of the domestic market. Felt Bicycles was acquired by the Rossignol group in 2017. At the time of the acquisition, the company's revenue had grown to $60 million.
↓
---
Technologies
The company has plenty of technological features to boast about.
Felt's full-suspension mountain bikes come with the Equilink suspension system-it holds the bike's pedaling efficiency in any gear combination thus insulating and suspending the rider from rough terrain.
Felt also comes with Bayonet Fork technology for the triathlon/time trial bikes; this technology adds aerodynamic efficiency and stiffness by using an external steerer in the headtube.
↓
---
Felt Bikes Range
The company offers a wide variety of bike models to pick from. They include cyclocross, road, triathlon, mountain, fitness, time-trial/track, cruiser, track, electric, BMX, and living line. Felt also makes biking clothing that helps the rider remain comfortable while still matching with his or her bike.
↓
---
Felt Road Bikes
Felt road bikes are offered in the form of Endurance, Race, and Aero bikes.
The race bikes are light and stiff while the Endurance bikes are sporty and versatile. On the other hand, the Aero bikes are great performers against the wind; they have great stiffness, aerodynamics, and weight.
The carbon layup and endurance-tuned compliance ensure that this bike produces a very smooth ride even when the rider is riding on rough surfaces. On longer rides, the cyclist is protected from fatigue by the front triangle and carbon fork; this is done by mitigating road vibrations.
Triathlon
IA
B
DA TT
Road Performance
AR – Aero Road
FR – Road Race
VR – Endurance
Hybrid
Verza Speed Fitness
Gravel
Breed
Broam
Cyclocross
FX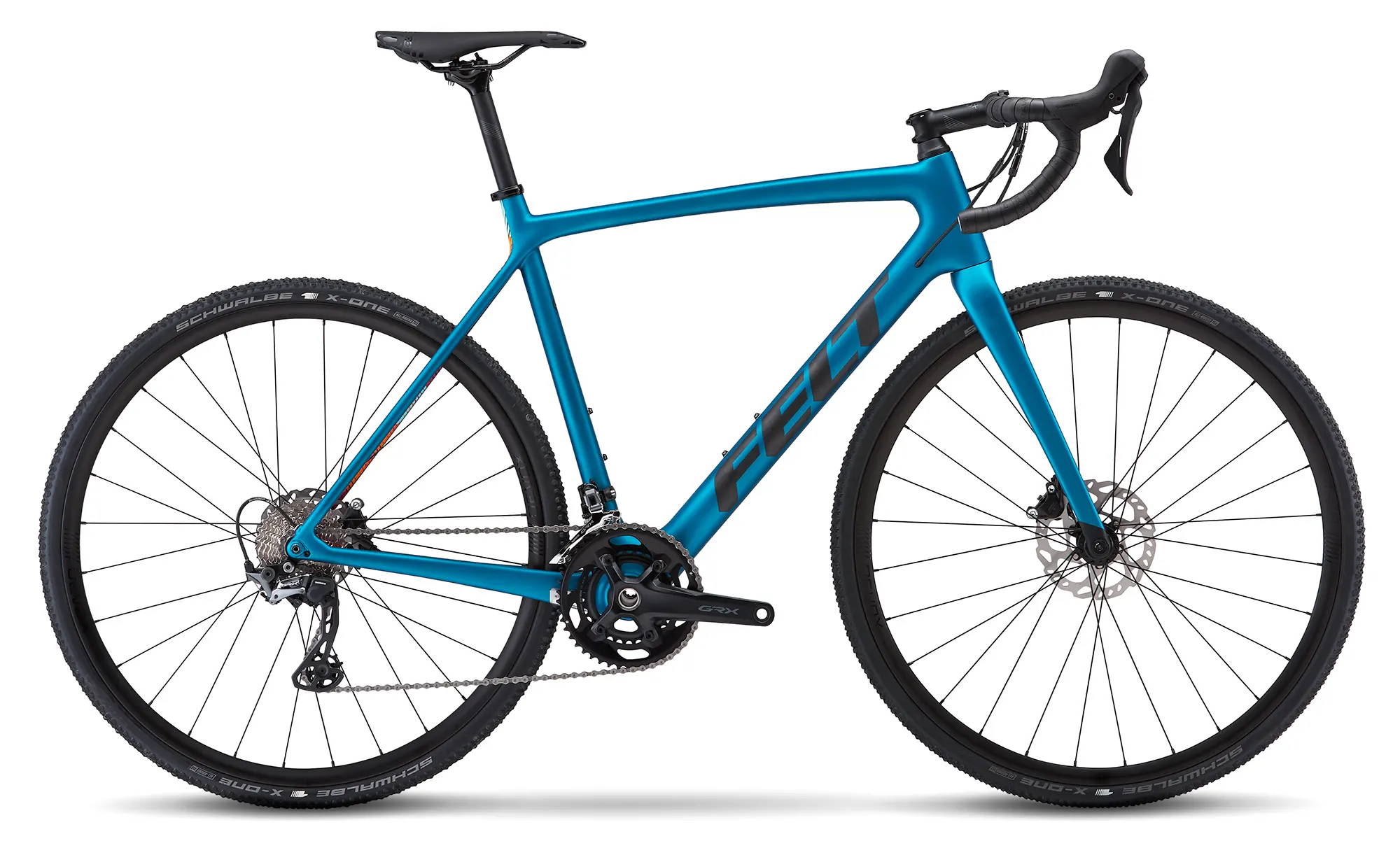 ↓
---
Assembly
The company gets most of its production from Asia and all designs are assembled in the USA.
You can assemble your Felt bike all by yourself with the help of their Owners Manual that also talks about assembly; it's cheaper than dealing with Amazon or paying your local shop.
↓
---
Sponsorships
Felt has been part of the world-famous Tour de France by providing the Union Cycliste Internationale teams with bikes. The company sponsors some pro race teams like Team Twenty 16 and Hincapie Racing.
The American company has sponsored many professionals like triathlon athlete Daniela Ryf– the 2015 and 2016 Ironman World Champion, Sarah Kathryn Hammer— a specialist in track racing who won eight world championships and Olympic silver medals.
They have also sponsored the 2007 Ironman 70.3 World Champion Mirinda Carfrae and American triathlete Tim DeBoom who won the Ironman Triathlon World Championships held in 2001 and 2002.
The Garmin–Slipstream team benefited from a supply of frames from Felt in a sponsorship deal that was signed back in 2009. Hincapie Sportswear Development Team from the US also had a sponsorship relationship with Felt in 2014.
In 2007, the Slipstream-Chipotle bicycle team also benefitted from a sponsorship deal with Felt. The 2013 Tour de France was special for Felt after Marcel Kittel won four stages; he was representing the Felt-sponsored Argos–Shimano.
↓
---
Little Known Facts About the Company
Well, did you know that the Felt bike company would probably never exist if motocross star Johnny O'Mara had never asked Jimmy Felt to come up with a time trial bike that suited him?
Yes, this happened in the late 80s as Johnny prepared for motocross by competing in triathlons.
Jim Felt, a seasoned mechanic and a serious age-group triathlon competitor himself took up this challenge. He put his energy on maximizing aerodynamic efficiency by optimizing rider position.
This new improvement produced immediate results and Johnny's wins were all the evidence Felt needed to know that he had come up with a great product. By 1991, Felt was in the bike manufacturing business, making bikes mainly to suit the various needs of the top athletes.
The company expanded after ten years with the entry of new investors. This has helped it grow into a global brand that can produce bikes to be consumed by people from different parts of the world.
↓
---
Felt Bicycles Size Chart
As each of the bicycle types has different sizing charts, please refer to their official size chart
↓
---
Related