Bikexchange.com is one of the oldest bike blogs still online today.
It was first founded by Jim Joyce as a place for him to write down his bike-related thoughts and collect some great links, how-to articles, cartoons, and much more. In December 2017, Bikexchange.com changed its owners! We are doing our best to gather and share more and more valuable information.
You will find everything you need to know about mountain- and road cycling. We include not only bike reviews but bike guides, how-to's, general articles, and even bike cartoons. If you are looking for a great new bike or gear, you'll find valuable information on this website!
---
Our Guides & Reviews
1. Bike Brands

2. Bicycle Blog

3. Best-of Compilations
↓
---
1

. Best Bike Brands

+55 best bicycle brands
> Read more


+16 mountain bike specific brands
> Read more

+13 electric bike specific brands
> Read more
---
2

. Bicycle Blog

Health, Guides, Comparisons, News
---
3

. Best-of Compilations
Mountain, Road, Electric, Hybrid, Cargo, Women's, Kids, Trailers, Exercise, Apparel
---

– Buying Guide
– Sizing
– Types
---
Best of 2022
– Buying Guide
– Sizing
– Types
– Reviews
---
WOMEN'S
FOLDING
Best Electric Bikes Under $1,000
BELT-DRIVE
ELECTRIC BIKE BRANDS
VARIOUS
Best Bike Speedometers & Bike Computers
---
TRAILERS



---
GUIDES
Bicycle Groupset Comparison – SRAM vs Shimano vs SunRace vs Campagnolo
Introduction to Bike Frame Materials
---
BIKE BRANDS
---

BIKE SHOPS & DEALS
---
The Team – Bikexchange
All Past & Present Contributors
---
Sam Millers
Content Manager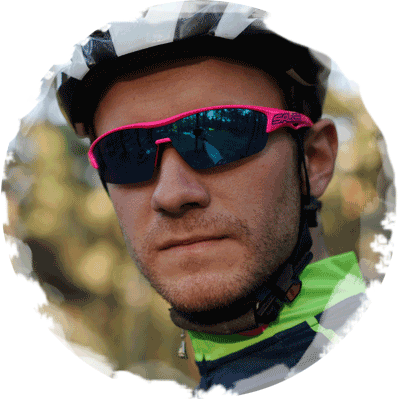 Hey everyone! My name is Sam and I'm hooked on cycling! I'm 31 years old, and I've been riding actively for the past five years. Before that, I just didn't see the appeal of it. I've achieved some excellent results through cycling, and I want to share my journey with you because I believe that everyone can and should do it as well.
sam (at) bikexchange.com
---
Mark Hartley
Research & Writing
#best-of-reviews
#bike brands
#single bike reviews
Mark is a cycling enthusiast and freelance writer specializing in travel and technology. He has traveled to 56 countries worldwide, cycling through Africa and Europe. You can contact him on Twitter @splshrollstmble. Mark is behind most of the current bicycle reviews in Bikexchange today.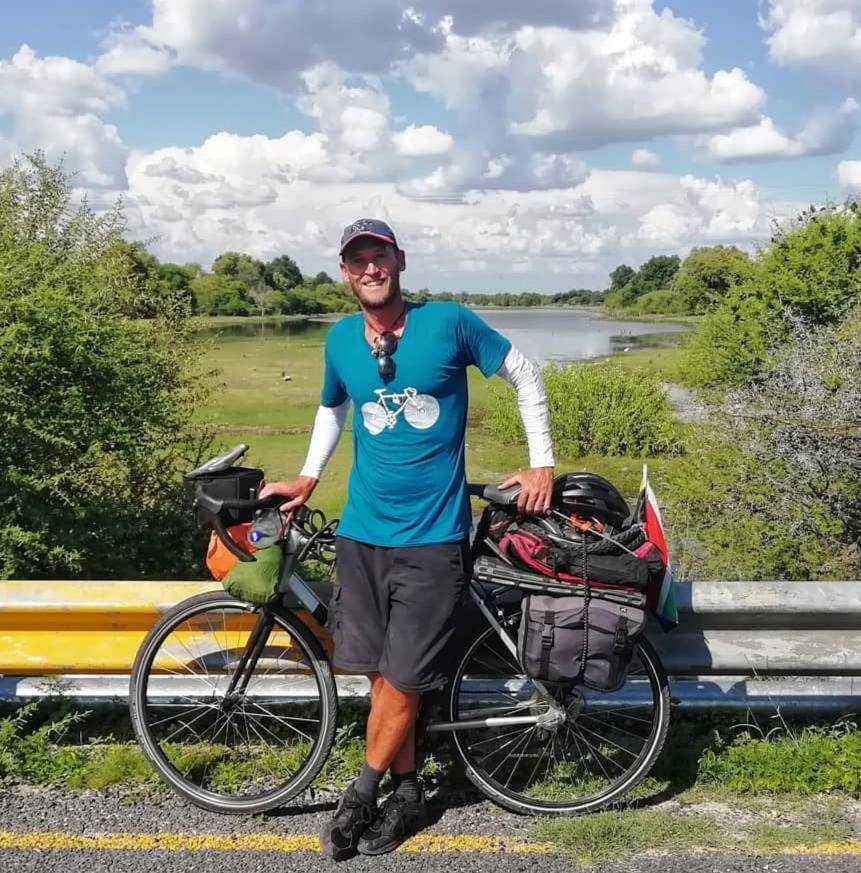 ---
Darcie & Jordan Grimes
Research & Writing
#bike blog
#health
Darcie and Jordan Grimes are an avid cycling couple who love to travel and have found their bikes to be perfect company on road-trips in the USA, through national parks, and in countries such as Canada, Ireland, and Spain.
Their passion for travel and their work in the tourism and hospitality sector has allowed them to live in incredible places like Ireland, Canada, Australia, USA, and the Cayman Islands, and have since relocated to southern Spain, where they are now working as freelance writers, practicing Spanish, and cycling in the famous Sierra Nevada mountains.
---
Rebecca Bland
Research & Writing
#brands
Based in the UK, Rebecca began cycling as a means to get to work and hasn't looked back. Now combining her passions and working as a freelance cycling writer, she enjoys road cycling, time trialing, and mountain biking. You can contact her at rebecca.bland14 at gmail.com.
---
Melissa Rae
VA, Editor
Melissa is a real cycling aficionado who spends her free days on the trails, traveling with her two kids and her husband. Sometimes they hike, other times they do half-day or multi-day bike tours.
She works as a Virtual Assistant (Read: Editor, Writer, Idea-generator, etc), making Bikexchange a better place each day.
---
Popular Single-Bike Reviews
RadWagon
---
Where Were We in 1996?
Well, a lot has changed. BikeXchange was one of the pioneers in the cycling blog industry. It covered mainly entertainment news, ask the mechanic section, cartoons, race info, and much more.
You can find those bicycle cartoons here. Thanks to every contributor who has invested their time and effort to create this funny section of bike cartoons. You can see the bike cartoons here.
Bike books – BikeXchange also gathered several bike books. We preserved them only as a matter of preserving a chunk of our history. You can read those here.
Bike events – BikeXchange used to have an up-to-date bike events calendar that had its place back then. However, we believe that there are much better bike events pages online nowadays so we don't cover it anymore.
Ask The Mechanic – Ask the Mechanic was a pretty good series of articles where readers had a chance to ask Andy Wallen any questions they had. We believe that today you can easily find solutions to your problems on Google, so we won't update this section in the future.
Travel  & Tour Operators – BikeXchange used to gather tour operators all over the globe. Most of them are still active so you might want to take a look at their offers. It is an old list so you know that these sites have heritage and experience to fulfill your needs on different cycle tours. You can check the Cycling Tour Holiday list here.
---