Cycling Community's Reaction to Russian Invasion of Ukraine (& What You Can Do to Help)
On Thursday, 24 February 2022, Europe woke to a new, grim reality of Russian airplanes bombing Ukrainian cities, tanks rolling down city streets and highways, and tens of thousands of people fleeing their homes in an effort to escape the imminent horrors of war.
International sports organizations, including the International Olympic Committee (IOC) and Union Cycliste Internationale (UCI), were quick to respond and express their dismay at the Russian aggression against another European sovereign nation.
Ukraine is an independent nation in the heart of Europe, with its own language, tradition, history, and national identity. That makes Russian actions simply unjustifiable. The image below sums it up nicely:
Pleas to end the conflict and messages of support for Ukrainian people and Russians protesting the war in their home country came from cycling organizations and numerous professional cyclists, such as Toms Skujinš, Quinn Simmons, Pavel Sivakov, and Yaroslav Popovych, to name a few.
The UCI Takes Strong Measures as a Response to the Situation in Ukraine
The UCI was quick to respond and condemn the military actions of the Russian and Belarussian governments against Ukraine, following an extraordinary session on March 1.
The UCI reiterated that they remain a politically neutral organization, but that strong measures had to be taken in an effort to defend Olympic values.
Some of the decisions that the UCI has decided to implement include:
Banning Russian and Belarussian national teams and/or national selections from competing in any events.
Withdrawing the UCI Team status from all teams under Russian and Belarussian nationality.
Withdrawing all Russian and Belarusian events from the 2022 UCI International Calendar.
Prohibiting the appearance of all emblems, names, acronyms, flags and anthems linked to Russia and Belarus.
Not appointing Russian or Belarusian International Commissaires to UCI International Calendar events until further notice.
Even though Russian and Belarussian teams have been banned from competing in UCI sanctioned races, individual cyclists of Russian and Belarussian nationality are still allowed to take part in events, providing their teams are not registered in one of these two countries.
However, British Cycling called on UCI to take further measures and ban all Russian and Belarussian athletes from racing. The Dutch cycling federation has taken the same stance, which means that cyclists from these two countries will not be allowed to compete in GB and the Netherlands.
British Cycling also urged that representatives from Russia and Belarus be "suspended with immediate effect from their positions on the management and organising committees within the UEC and UCI".
It remains to be seen whether or not any further measures will be taken by the UCI.
IOC Calls for Ban of Russian and Belarusian Athletes and Officials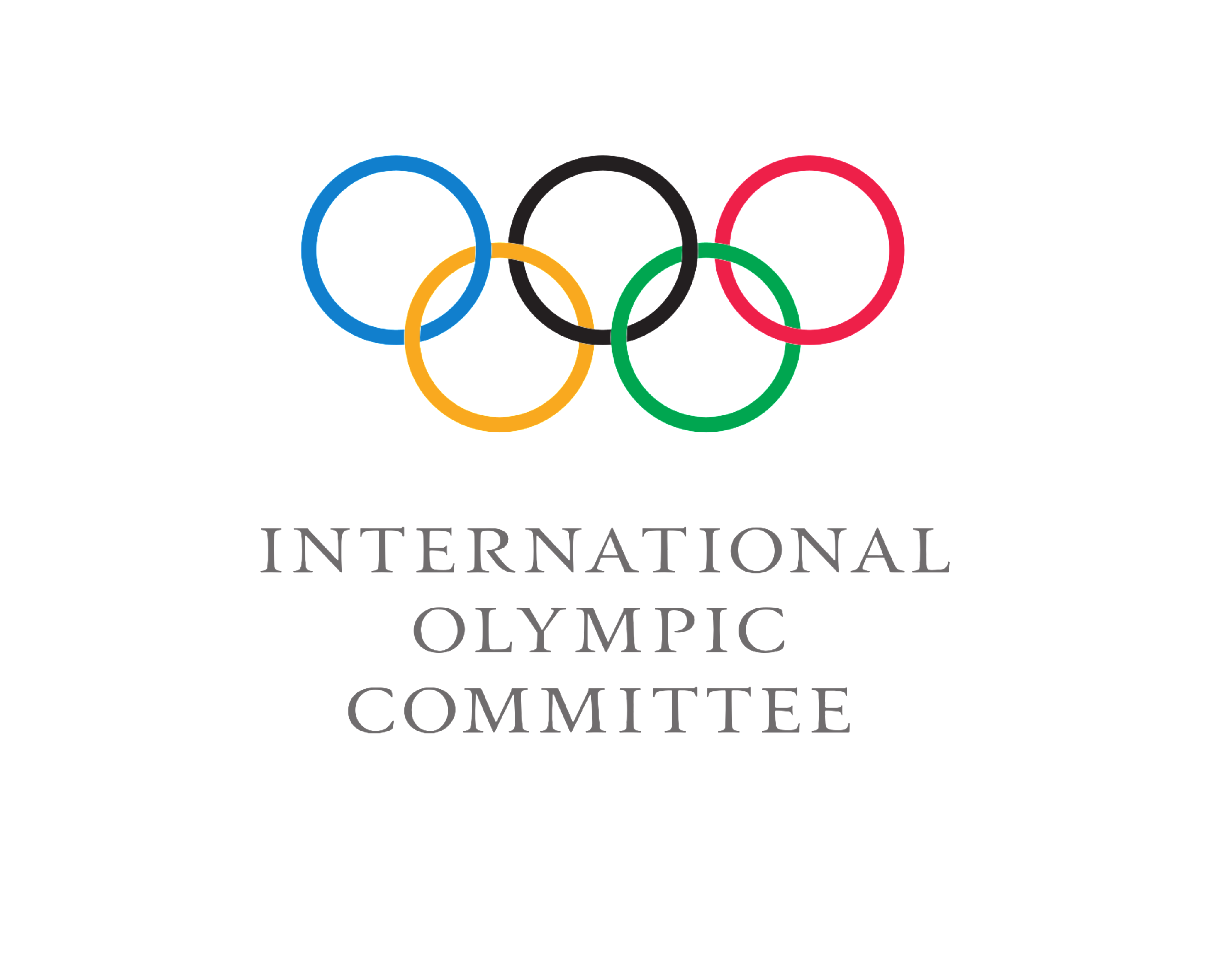 Shortly after the news of the Russian invasion of Ukraine spread around the world, the International Olympic Committee (IOC) issued a statement condemning the breach of the Olympic Truce.
On 28 February 2022, the IOC issued another statement disclosing the measures that it had decided to take. In the same statement, the IOC also shared a tough dilemma that it faces:
While athletes from Russia and Belarus would be able to continue to participate in sports events, many athletes from Ukraine are prevented from doing so because of the attack on their country.
With that in mind, some of the measures that the IOC decided to take against Russian and Belarussian athletes and officials include:
A recommendation for International Sports Federations and sports event organisers not to invite or allow the participation of Russian and Belarusian athletes and officials in international competitions.
That Russian or Belarusian nationals, be it as individuals or teams, should be accepted only as neutral athletes or neutral teams.
Urgent recommendation not to organize any sports event in Russia or Belarus.
Following this statement, on 03 March 2022, the International Paralympic Committee has also decided to ban Russian and Belarusian athletes from this year's Winter Games. Even the International Cat Federation banned Russian cats from its competitions.
The IOC's recommendations could affect multiple professional cyclists of Russian and Belarussian backgrounds, such as Bora-Hansgrohe's Aleksandr Vlasov, Ineos Grenadiers' Pavel Sivakov or Canyon-SRAM's Alena Amialiusik, many of whom have already condemned the war.
Cycling Community Responds with Calls for Support and Donations
Even though there is little that the cycling community could do to threaten Putin's position, many athletes and organizations responded quickly with pleas for peace, messages of support, and calls for donations.
Speaking in a press room after his Kuurne-Brussel-Kuurne victory, Fabio Jakobsen said, "My mind and my prayers are with the people in Ukraine and the east of Europe." He also added that, "Here, it's 25-year-old guys fighting on a bike for a win and there, it's the 25-year-old guys like me fighting for freedom and their life."
In lieu of the events, Pavel Sivakov, one of the two Russian Cyclists to compete in the elite World Tour decided to compete under French colors from now on. He also posted on Twitter to express that he is against the war and that his thoughts are with the Ukrainian people.
Meanwhile, the Trek-Segafredo directeur sportif Yaroslav Popovych has recently moved back to his native Ukraine to help civilians evacuate from the country.
His Trek-Segafredo colleague Quin Simmons decided to help by starting a Go-FundMe page seeking donations to aid Yaroslav Popovych and those who have been forced out of their homes by the war.
Missing our director Popovych this week as he's back home helping his country 🇺🇦 Please consider donating so we can support him and his people in anyway possible 👊❤️ : https://t.co/JB9Xsg5hRt #GoFundMe

— Quinn Simmons (@QuinnSimmons9) March 7, 2022
Rouvy, a popular virtual cycling platform, responded by organizing a #RideforUkraine fundraising campaign. Cyclists can virtually bike through Ukraine's Kyiv while Ruovy will donate 1€ for each athlete that finishes the designated 10km (6mi) route.
In a similar effort, August Bicycles have launched a Cyclists for Ukraine fundraiser in support of the Ukraine Crisis Appeal by the British Red Cross.
On the other hand, 3T, the Italian bike brand produced a special Ukrainian-themed bike that it plans to sell for 7,500€ and donate 100% of the proceeds to the Red Cross Italy to support the people of Ukraine.
The popular New York City cycling brand Rubber N' Road is selling Ukrainian-flag inspired t-shirts with a "Ride Bikes Not Tanks" logo. All of the proceeds from these t-shirts will be donated to the Ukrainian Red Cross Society.
The t-shirt can be bought on Rubber N' Road's website for $40, so it's a great way to support humanitarian relief for Ukraine.
Kyiv cyclist spotted training "surrounded by tanks"
Thousands of refugees headed west out of Ukraine following the war, seeking safety from Russian bombs. However, a brave cyclist was spotted training surrounded by tanks in Kyiv, obviously not willing to skip his ride.
The photo was taken by CNN and posted on Reddit, where it was met with comments that shared admiration for the rider's resolve.
One commenter said: "Silly people with their silly politics. Nobody stops me from my 40 km routine." Another commented: "Less cars on the roads.. man what a dream. Also, tanks move slower than cars!", while another joked: "Thank goodness he put his helmet on! He could have got hurt."
All of it aside, we hope the cyclist in the photo is doing fine and wish him many more safe miles, KOMs, and Strava Legends.
Conclusion: Ukraine Crisis Is Changing the World
The world is changing before our eyes, fueled by the humanitarian crisis in Ukraine. Europe, and likely the rest of the world, will not be the same anymore, and we all need to adapt to the newly-created circumstances.
As of 15 March 2022, more than 2.8 million people have fled Ukraine because of the war, according to UNHCR. Many more are displaced internally, fleeing to the west of the country, where there are still no land troops and street fights.
Refugees are mainly crossing to neighboring countries to the west, such as Poland, Romania, Slovakia, Hungary, and Moldova. All of these countries need to adapt and find a way to provide for the massive flood of people, which puts a strain on their economies.
The war also affects the European and world economies by disrupting trading routes, energy supply, and food security, due to Russia and Ukraine being some of the world's biggest producers of fertilizers and grains.
What happens next? Nobody knows. All we can do is wait and observe, hoping for the war to end as soon as possible and for the lives of millions of people to go back to normal.
Consider Donating to Help Ukrainian Civilians and Forces
If you wish to donate money in order to help Ukrainian civilians and forces fight through the war, these are some of the fundraisers and organizations where you can do it safely: