Trailers
Editor choice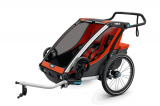 The Thule Chariot Cross is simply one of the latest and greatest of bicycle trailers available by today! 2 in 1: Bike trailer & stroller RATING: ...
Best value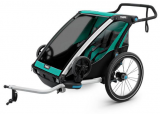 Thule Chariot Lite is a popular bike trailer & stroller due to its sporty, lightweight, and extremely quality build! A simple, lightweight, and ...
Editor choice
Hands down the best value cheap bike trailers out there! 🏆 2in1 Urban Bike Trailer & Stroller RATING: 7.5 / 10 BEST FOR Cycling in paved, urban areas ...